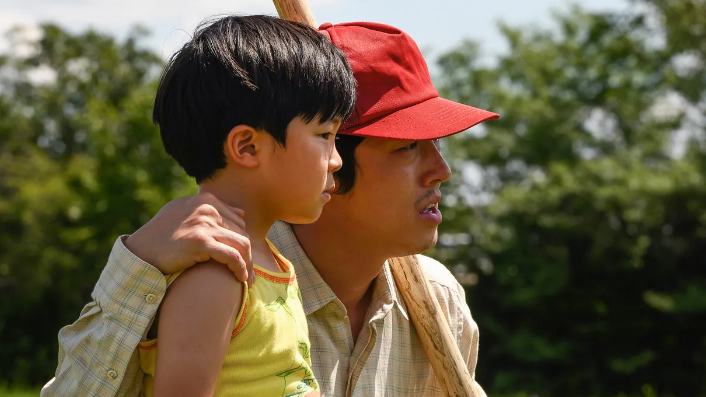 Minari's characters, images and moments are alive with breathtaking specificity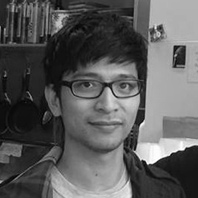 ---
Critically adored drama Minari sees a Korean-American family try to make a home for themselves in rural Arkansas during the 1980s. It's a film with immense semi-autobiographical heft, writes Aaron Yap, with moments that feel magically snatched from memory.
"Once you overcome the one-inch-tall barrier of subtitles, you will be introduced to so many more amazing films," Bong Joon-ho said during his acceptance speech at the 2020 Golden Globes. It was a perfect call-to-arms at the ceremony, and the South Korean filmmaker's seventh feature, Parasite, would go on to change the game by being the first non-English language nominee to take home the Academy Award for Best Picture.
One pandemic year later, and it almost feels like a distant, wistful memory.
See also:
* All movies now playing
* All new streaming movies & series
* The best movies of 2020
In a particularly vexing and short-sighted move that seems to ignore this ever happened, the Hollywood Foreign Press Association, the organization behind the Golden Globes, have decided not to join the party. Unwavering in their adherence to archaic technicalities, they've chosen to only include Lee Isaac Cheung's Minari—easily one of the year's most widely regarded films—in the foreign-language category. The cast and crew receive no further nominations.
We can agree that the Golden Globes, of all the award shows, have always been a clueless, meretricious event. And we can also recognize that they've attempted progressive strides this year by nominating three women directors—a whopping number for them—for best director. But the snubbing of Minari is gallingly out-of-step. The film has already racked up 51 wins and over 105 nominations, beyond the foreign-language category, across a variety of established industry outlets.
Sign up for Flicks updates
Minari's portrait of the immigrant experience, following a Korean family settling into their new rural Arkansas home, is authentic and genuinely resonant. In the eyes of HFPA, that idea of home is still qualified by an arbitrary "foreignness" based solely on spoken language, and not one that values hard work, perseverance and the pursuit of betterment. It perpetuates the dangerous credence that for one to be truly "American" (whatever the fuck that means these days), one has to speak English.
Minari is unequivocally an American movie. It's written and directed by the American-born Cheung and produced by Brad Pitt's definitely American production company, Plan B. The struggles of the Yee family resemble many an American Dream, their spirit and courage echoing the countless non-English-speaking immigrants before them who built the country. "This is the best dirt in America", Jacob (Steve Yeun), head rushing with optimism and possibility, tells skeptical wife Monica (Yeri Han) as they explore the untapped land surrounding their mobile farmhouse.
The film possesses an immense semi-autobiographical heft. Informed by his own personal experiences growing up in the Ozarks, Cheung tenderly draws characters, images and moments that are alive with breathtaking specificity—be it the Yis' seamless bilingualism, seven-year-old David's love for Mountain Dew, or grandmother Soonja's adorably spry impishness (Yuh-jung Youn's performance deserves every glowing accolade it gets). The opening sequence, punctuated by the warmly trembling, sonorous embrace of Emile Mossieri's score, feels magically snatched from memory. The curiosity and anticipation on the children's faces, still yet to be sullied by the looming spectre of financial pressure and crumbling marital harmony, is moving beyond words. I've lived that moment, and much of Minari.
Minari tells a story that belongs to a Korean-American family with a throbbing emotional pull that casts a far wider net. It's wrought in the timeless language of sacrifice, adaptation, identity and hope. It's the sound of your parents arguing about something you don't quite understand in the next room. It's the crippling weight of bank loans, the joy of watching your own Garden of Eden flourish, the odd-tasting herbal remedies from the homeland you're forced to drink, and the unconditional love of an ageing grandmother who will fly across the world just to see you.
Minari feels like home, and everything that has brought me here.