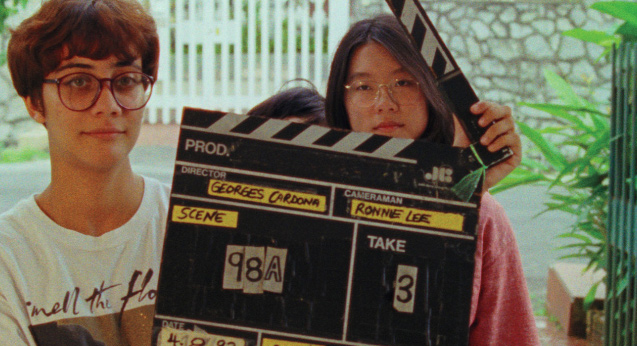 Netflix doco Shirkers blends autobiography, cinema history and mystery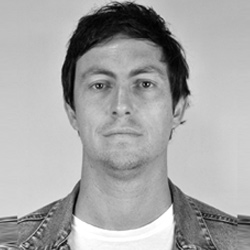 ---
Documentary memoir detailing young Singaporeans, the indie movie they made, and how it mysteriously disappeared.
Relating to its subjects' shared love of music and film, and caught up in its narrative, Steve Newall calls Shirkers a fascinating blend of autobiography, cinema history and mystery.
---
Tracing the making of a pioneering—and lost—independent film shot in Singapore in 1992, Shirkers is a fascinating blend of autobiography, cinema history and mystery. The ambitious project of young Singaporeans, led by a trio of determined women working alongside an older, American, film teacher (more on him later), their independent feature Shirkers evolved out of a shared love of indie film, zine culture and alternative music—much of it smuggled into the culturally authoritarian nation. Then, as the 1992 film's screenwriter and lead actor Sandi Tan details in this documentary, their movie just… disappeared.
Anyone who's shared a love for underground, unappreciated, or unfashionable music and film with others will relate to the passion Tan and her friends developed, a shared, almost secretive, collectively-experienced cultural coming-of-age—one that, given where they lived, meant overcoming challenges in accessing content unthinkable in the online era. Finding a mentor in American ex-pat Georges Cardona, they eventually set out to make their own artistic statement with Cardona, in a sign of things to come, overtly asserting authority to install himself as director.
Like many long-standing friendships, a quarter century later certain dynamics persist. Would-be Shirkers editor Jasmine Ng forthrightly accuses Tan of being an asshole, challenging her ego in ways that viewers may find themselves nodding along with; producer Sophie Siddique understates how much work and talent on her part would have actually gone into realising Tan's vision.
Sign up for Flicks updates
Throughout, tantalising glimpses of the 1992 feature are seen, and the same is true of Cardona's presence. We're largely left to draw our own conclusions about what he sought from his relationship with these youngsters and unpicking the power dynamics at play. That is, until decades later when Tan picks up the trail once more to find out what happened to her mysteriously missing movie, as well as Cardona. Like the film itself, Cardona hadn't been seen since they parted ways at the conclusion of principal photography.
As the documentary slides towards true crime territory, another fascinating layer is unveiled that bolsters this memoir, and adds another dimension that you're likely to find yourself discussing with fellow viewers in detail both throughout and long after the film comes to a close.