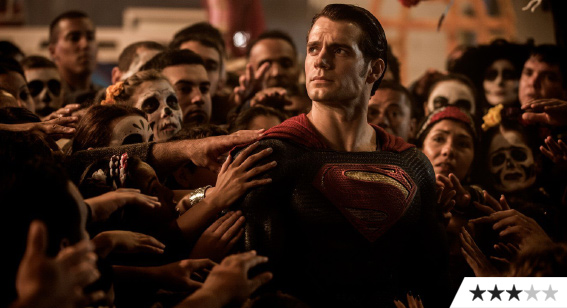 Review: 'Batman V Superman' Showdown Provides Some Pretty Cool Moments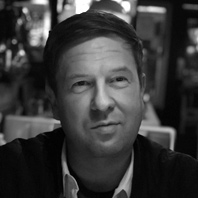 ---
The sub-title of Batman v Superman: Dawn of Justice suggests a movie that emphasises set-up, and thankfully that isn't really the case – director Zack Snyder wrings plenty of drama from the justice and power themes that Man of Steel and Watchmen also touched upon, and he sets up his characters' conflicting motivations judiciously. The world-building that does occur here is more or less relegated to one scene inserted into the movie in a manner that nobody would describe as seamless.
There is genuine potency in the titular showdown, and it provides some pretty cool moments when it arrives. However, if you weren't charmed by Man of Steel's bombastic action set-pieces, you probably won't find much to enjoy in the similarly destruction-heavy finalé that rolls out here.
It's hard not to be charmed by Ben Affleck's Bruce Wayne/Batman. I'm tempted to view him as the Roger Moore to Christian Bale's Sean Connery – he's a more dashing alternative whose performance benefits from a sense of mildly cheesy self-awareness.
The idea of Lex Luthor as a Mark Zuckerberg-type is brought playfully to life by Jesse Eisenberg's energetic presence. He's a shrill caricature sure, but an amusing one. And the film brightens up whenever Gal Godot shows up as Diana Prince and/or Wonder Woman, highlighting the film's most welcome point of difference to its superhero brethren, despite her relatively brief amount of screentime.
Although it stops short of being a bold mission statement for a new type of superhero film, there's a stylistic and dramatic efficiency to BVS: DOJ that renders it an enjoyable watch.
Watch our interviews with the stars of 'Batman V Superman'