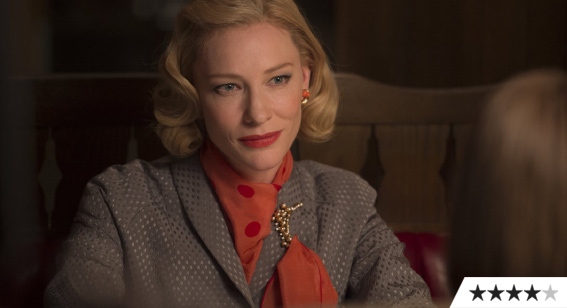 Review: 'Carol' is Measured and Mature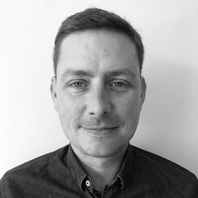 ---
If something is described as "classy", so the dictum goes, neither the object, nor the person describing it, actually is. Still, you'd be hard-pushed to talk about Todd (Far From Heaven) Haynes' latest awards hopeful, based on a 1952 Patricia Highsmith novel (published pseudonymously because of its then-shocking content), without recourse to such a word. Perhaps sophisticated will have to do.
As New York socialite Carol, Cate Blanchett is beautifully bored, oozing perfume-advert poise from every perfect pore. As Therese, the shop girl she falls for, Rooney Mara is – comparatively – gawky, but she, too, exhibits an ethereal otherness. She's told she "should be more interested in humans" but can't quite bring herself to engage with the 1950s attitudes around her that seek to keep women in their place.
Carol's in the midst of divorcing dutiful Harge (Kyle Chandler); Therese is all but promised to decent Richard (Jake Lacey). Together they decide to stand apart from society and the men who profess love, but seek to possess them. To say there are dark consequences won't come as too much of a surprise – this is the woman who wrote Strangers On A Train, after all – but mostly the drama is, like Carol, measured and mature. Haynes even steals from the best, borrowing from Brief Encounter, the homage a symbol (in a work that's full of them) of aiming higher than high.
For those seeking an afternoon weepy, the film's poise might be its Achilles heel – we never feel the howl of real heartbreak. But for everyone else, two words will suffice: pure class.
Other Sophisticated Love Films We Love: Brooklyn, Blue is the Warmest Colour, Blue Valentine