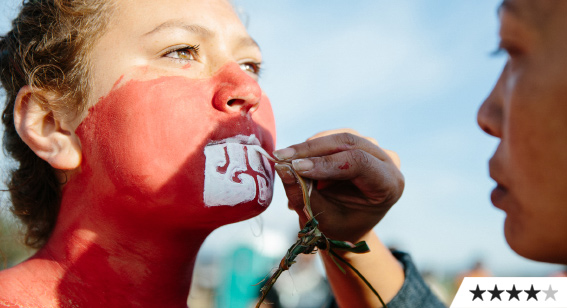 Review: Ever the Land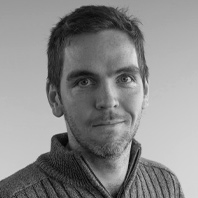 ---
What started off as a simple architectural documentary on Te Wharehou o Tūhoe – the living building – expanded into a cultural observation on the Ngāi Tūhoe tribe, and the significant role the construction plays into their history and their future. Containing many of the essential elements we praised The Ground We Won for, director Sarah Grohnert has crafted another enriching Kiwi film that adds to this cinematic collage of Aotearoa.
Instead of focusing on individuals to carry the story (à la The Ground We Won), Grohnert wisely examines Tūhoe as a collective, following the iwi's journey as they take a bold step forward into a self-defined future – one that steers away from the murk of the past. Their history with The Crown has been difficult (to say the least) and the film outlines the struggle from Tūhoe's perspective.
Devoid of talking heads, Ever the Land captures and pieces together natural discussions from the Tūhoe people in their element. You can call it fly-on-the-wall filmmaking, but it often feels more like they pulled a chair up for the fly as they converse about the past, the future, Tūhoe philosophy, and the importance of the living building.
Seeing the step-by-step birthing process of Te Wharehou o Tūhoe is fascinating – like watching Boyhood for a building. However, drab discussions on ventilation air flow and HDPE plumbing solutions can slow the film to an unnecessary shuffle. I also couldn't help but feel a complementary score could have done a lot to liven the film's artistic pulse a bit more.
Nevertheless, the film evokes a stupendous sense of serenity that culminates to enlightenment with the unveiling of Te Wharehou o Tūhoe in its full glory. Grohnert connects this glory with The Crown's historic apology, employing a symbolic visual that is gorgeous, elegant, and breath-haltingly profound.
Want More Movies Like This? We Suggest:
The Ground We Won | The Price of Peace | Te Awa Tupua – Voices from the River