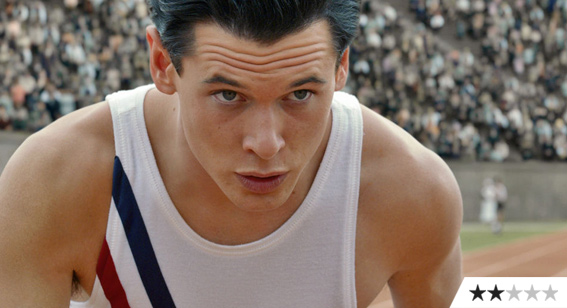 Review: Unbroken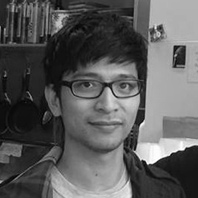 ---
Louis Zamperini's story is an awe-inspiring triumph-of-the-human-spirit tale if there ever was one. The former Italian-American athlete, who was once one of the fastest high school runners ever recorded and competed in the 1936 Berlin Olympics, survived 47 days adrift at sea in a raft, and was later captured and sent to a Japanese POW camp where he was repeatedly beaten by a sadistic prison guard. As dramatised by sophomore director Angelina Jolie, this cinematic account of Zamperini's ordeal, however faithful to Laura Hillenbrand's best-seller on which it's based, manages to turn a harrowing experience into a simplistic, neutered, dramatically leaden movie that rings false.
Jolie isn't wholly incompetent behind the camera: the opening bombing sequence is mounted with a classical restraint that suggests she might shoot a decent action flick some day. She's also ably assisted by seasoned pro Roger Deakins at her side, although Unbroken, with its palette of grungy war-grime and nostalgia-smeared prettiness, isn't prime Deakins. The film's best asset is perhaps the outstanding central performance from Jack O'Connell (Starred Up, TV's Skins), who convincingly navigates the demanding physicality and psychological nuances required of his role as Zamperini.
Unfortunately those few qualities are dulled by Jolie's middlebrow sensibilities. Even with extensive script doctoring by the Coens, the film reveals her to be an old-fashioned, earnest, prestige-eyeing sentimentalist. There's prosaic, fill-in-the-blanks biopic-telling, a reliance on pat, tagline-sized maxims ("If you can take it, you can make it") and feel-good coda cuteness (aw, that's the REAL Zamperini running at 80!) — all things that ultimately diminish the lasting punch the film is so clearly striving for.