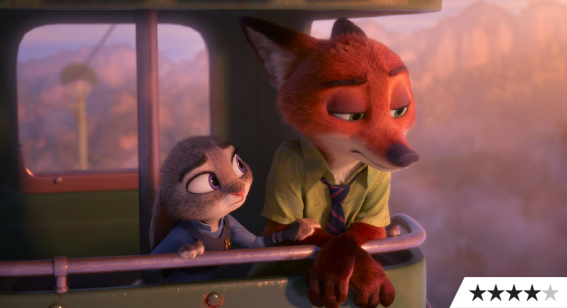 Review: 'Zootopia' Might Nudge Out 'The Nice Guys' for Best Buddy-Cop Film of 2016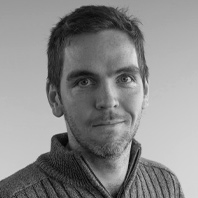 ---
Disney has lit a stick of rainbow dynamite, and it threatens to blow away Shane Black's The Nice Guys for Best Buddy-Cop Film of 2016. Set in a world of talking animals, Zootopia not only uses this conceit (done to death in animation) to tell a deceptively clever crime tale, but to also to highlight the importance of diversity and the danger of discrimination.
Those themes seem pretty heavy for a kids film, but the premise is simple enough: Judy Hopps (Ginnifer Goodwin, TV's Once Upon a Time) is looking to make a difference as the first bunny police officer. When she's given a shot at solving a missing person's case, it forces her to partner with hustling fox Nick Wilde (Jason Bateman, Horrible Bosses).
Disney could have easily vacuumed up stacks of cash had the film just been about this comedic odd couple solving the case, hi-fiving each other, and wrapping it up with a sing-a-long musical number. But Zootopia isn't looking to simply be "cute" – which, hilariously, is considered an offensive label in its world. When Hopps' investigation threatens to label and segregate 'predators' and 'prey', that's when the film shines a harsh light on some truths about the modern world.
But as weighty as the subject matter is, it never drags the film down from being a gloriously fun time. From the metropolis that caters to different animal environments to the sight of an elephant doing naturalist yoga, the animators and visual artists knock every frame out of the park. And while the film invites us to chuckle at the unique quirks of all its species (the sloths taking the comedy cake), it's never mean-spirited. That's because Zootopia slices through complex social issues with a simple message: our differences can be joyous.
'Zootopia' 2D Movie Times | 'Zootopia' 3D Movie Times
Other Great Animated Films With Talking Animals: Kung Fu Panda 2, Ernest & Celestine, Dumbo