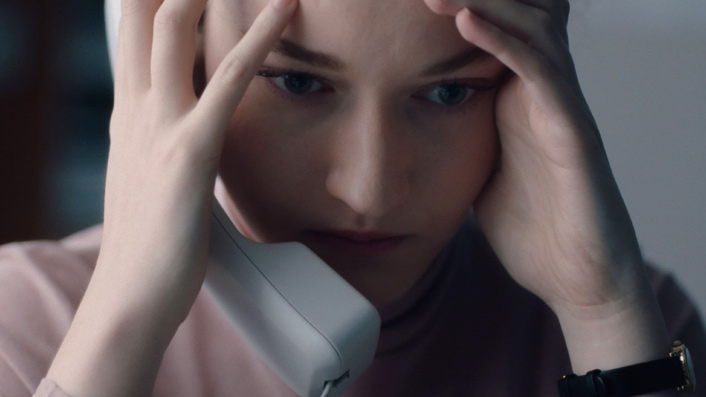 The Assistant is a necessary drama with the nervy rhythms of a thriller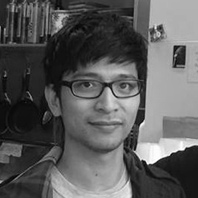 ---
Ozark star Julia Garner leads this indie drama – in select cinemas this week – following a single day in the life of Jane, a junior assistant to a Weinstein-like entertainment mogul. An impressively assured debut feature for writer-director Kitty Green, Flicks critic Aaron Yap explains what makes The Assistant a nervy, upsetting, and necessary film.
The Assistant is a monster movie where the monster never appears on screen – and all the more effective for it. As the first film out of the gate to be inspired by the scandal of movie mogul rapist Harvey Weinstein, it resonates with potent timeliness. But its significance extends beyond Hollywood, ultimately reckoning with the silencing, insidious ecosystems that have long existed, and still do, within corporate and political institutions.
It's an impressively assured debut feature for Kitty Green, whose surgical, austere grasp of the material subtly takes on the nervy, palpitating rhythms of a thriller without ever tipping over into tidy sensationalist rhetoric. Green understands the problem can't be easily compartmentalised into broad dramatic gestures.
See also
* All movies playing in NZ cinemas
* NZ cinemas opening up under Level 2
The Assistant might be the most unsparing portrayal of modern workplace toxicity since In The Company of Men. Attentive to micro-behaviours as it is to the minutiae of routine, the film depicts a hermetic boys' club of sterile, soulless edges and casual dehumanisation. The lingering wreckage of power abuse is never far away, as Julia Garner's studio exec P.A. Jane coldly trudges through a numbing grind that juggles restocking bottled water, ad hoc babysitting and the general mopping-up of icky indiscretions with equal passionless subservience.
Sign up for Flicks updates
Front and centre throughout, Garner is absolutely terrific, embodying the exasperated, conflicted spirit of a budding careerist who, in the pursuit of ambition, is willing to play the doormat to get there. The scene where Jane confronts a HR director (Succession's perfectly douchebaggy Matthew MacFayden), and finds her conscience weaponised against herself, is a crushing illustration of how systemic complicity employs fear and gaslighting to drown out the voices of defenseless women.
The Assistant is necessary – and a necessarily upsetting work.