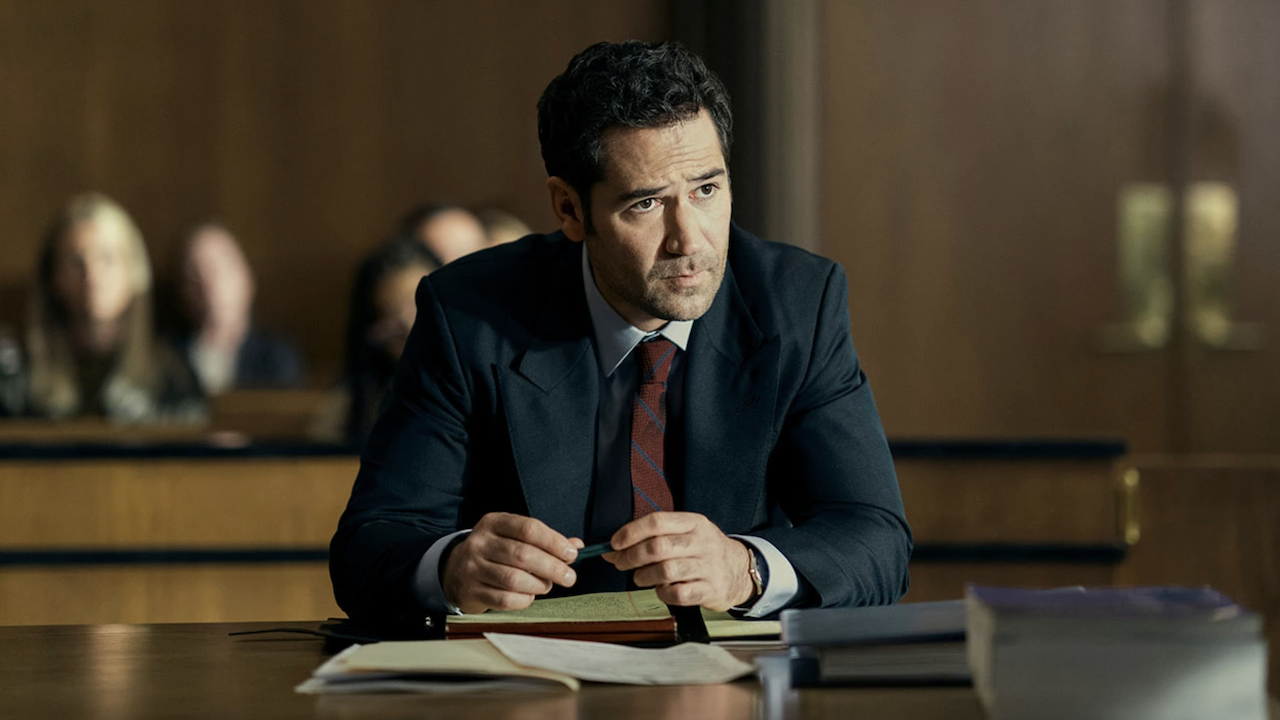 The Lincoln Lawyer's cruisey understanding of justice could fit on a bumper sticker

---
Megaproducer David E. Kelley's latest legal drama has come to Netflix, but it's not any more modern or fresh than the usual maverick lawyer procedurals. Clarisse Loughrey reviews season one of The Lincoln Lawyer.
In the crowded landscape of television law procedurals, a show must do everything in its power to stand out. It's no different, really, from the cavalcade of Tinder profiles proudly holding up bass on a fishing hook or patting an endangered tiger on the head. Has anyone ever been won over by a picture of an entrapped animal? Do these people never realise that, in trying to be different, they've done exactly the same as everyone else?
And, on that note, would anyone be impressed by The Lincoln Lawyer—a nickname granted to Mickey Haller (Manuel Garcia-Rulfo) because, you guessed it, he likes to conduct business in the back of his Lincoln Town Car? Does anyone read that and think, "Gosh, that guy really is too cool for the office! Colour me impressed!"
If so, they're certainly the target audience for David E Kelley's latest bit of mindless pleasantry, which is exactly as mindless and pleasant as the shows he's been masterminding for the past four decades. Think The Practice, Ally McBeal, or Boston Legal—dramas purposefully and rigorously made as a way to clear the brain cells after a hard day's work. The only difference here is that The Lincoln Lawyer has dropped on Netflix, which usually positions itself as a little too modern for the old tricks, and that it shares its name with the 2011 Matthew McConaughey film that helped kick off that well-publicised McConaissance.
Sign up for Flicks updates
Both are adaptations of Michael Connelly's crime series—while the film took on the first book, the series draws mostly from the second, Brass Verdict. Here, we meet Haller at the tail end of a crisis. Eighteen months ago, a surfing accident left him physically debilitated and addicted to painkillers. But the pain is gone now. He's sober, too, and that demon never comes to taunt him in any way that makes him break a sweat. It's all treated as a bit of colourful, personal patterning that allows Haller to better connect with his clients. In the very first episode, he defends a woman in drug recovery (Jazz Raycole's Izzy) and, when she can't cough up the fees, hires her as his personal chauffeur.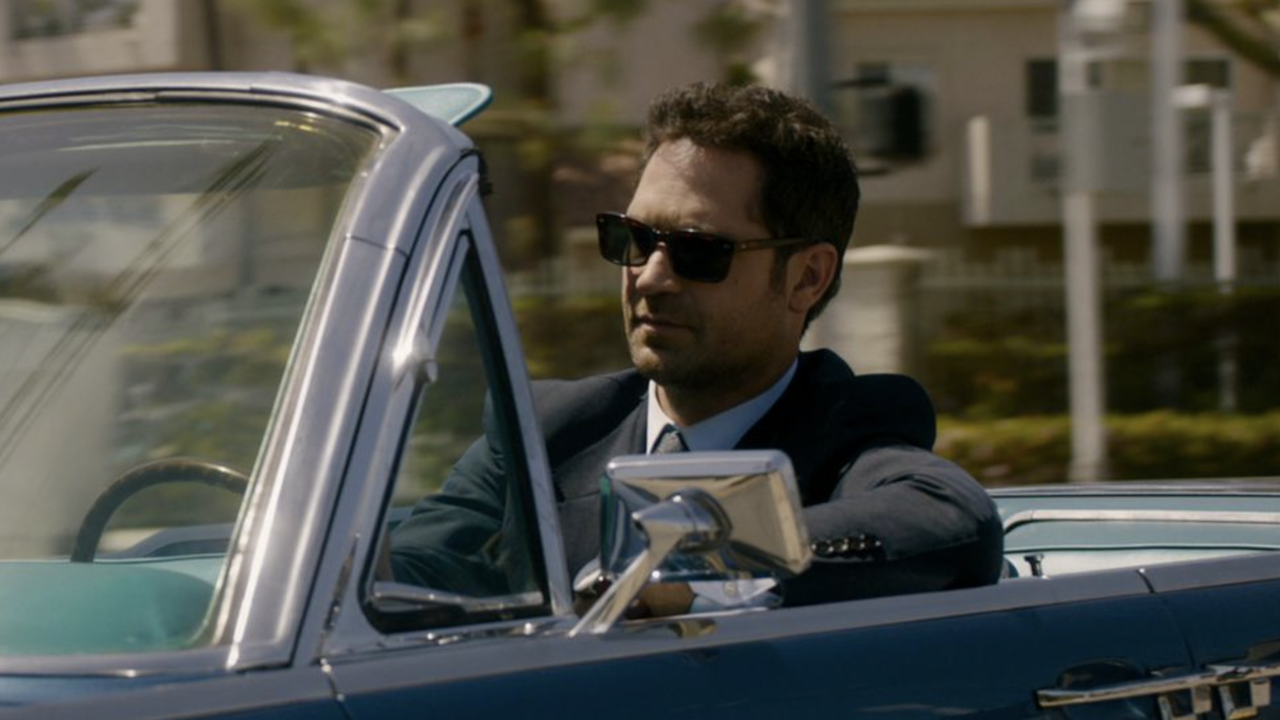 Haller's sustained absence from the courts comes to a dramatic end when, after his old associate Jerry Vincent is shot dead in his car, he inherits the man's entire practice. Most of the outstanding cases deal with petty crimes, the exception being a highly publicised murder trial involving game developer Trevor Elliott (Ugly Betty's Christopher Gorham). Elliott is accused of killing his wife and the yoga teacher he caught her in bed with. He swears his innocence. Does Haller believe him? Do we believe him? All our hero can do is chase the truth wherever it leads him, even if the destination might get him killed, too.
Kelley's shift to Netflix hasn't really changed the nature of these things. If there's any edge here, it's only a whiff of it. Haller is surrounded by not one, but two adoring ex-wives. When Lorna (Becki Newton, also coincidently from Ugly Betty) is first introduced, it's with the queasily flirtatious line of: "some days I think I'm your wife, other days I think I'm more your mother". Maggie (Neve Campbell) is also a lawyer, but the labour exploitation case she's dealing with is treated firmly as B-plot. Occasionally, Lorna and Maggie get together to talk about how cool and brave their ex-husband is. Meanwhile, Haller sits around in his Lincoln explaining basic legal terminology to Izzy, who I guess is being paid to listen.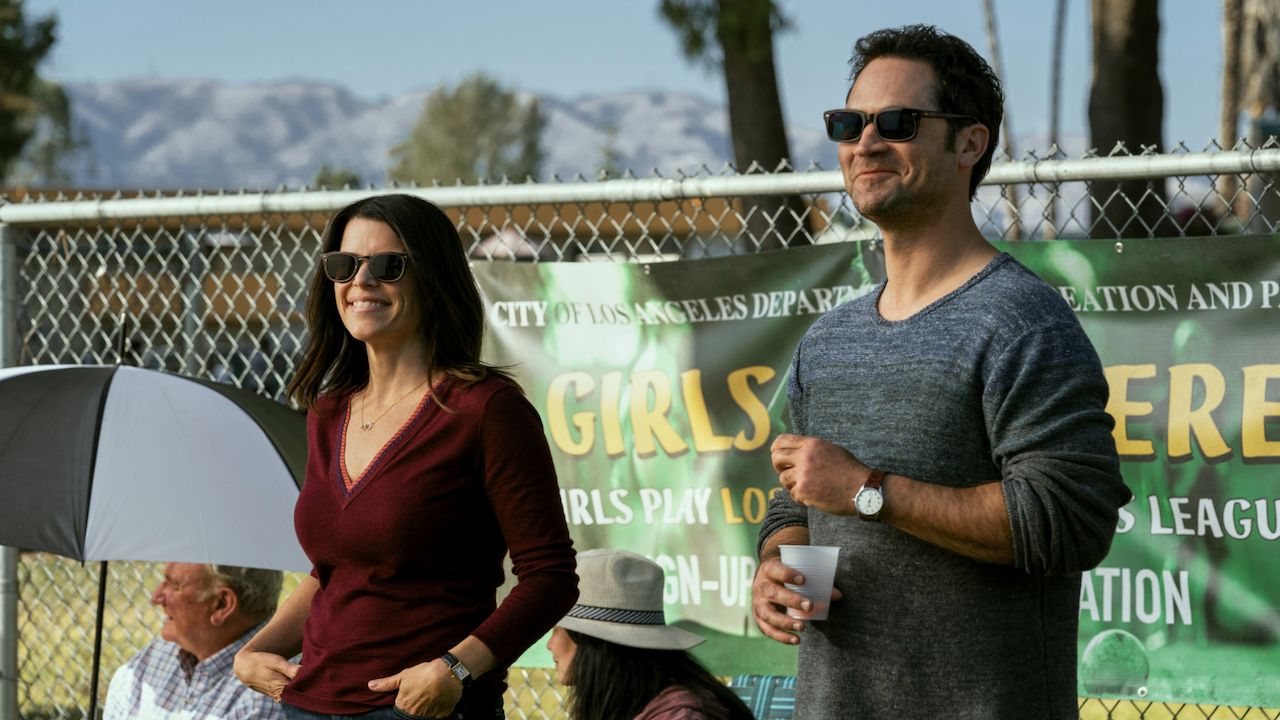 I should be clear that there isn't anything sinister about The Lincoln Lawyer—Garcia-Rulfo, Raycole, Newton and Campbell all share an easy chemistry, and it's clear the cast treat their characters as fleshed-out individuals, even if their scripts give them punishingly little to work with. But it's hard to say much in favour of a show that's so allergic to self-interrogation. What passes for commentary here is a quip from Elliott that "the world is quick to cancel these days…just look at my Twitter feed". Really? We're letting the guy on trial for murder wax lyrical about social media etiquette?
Haller is given plenty of opportunities to posture about fairness, and how he's really fighting to save that one innocent person from jail, without ever having to answer the question of who the justice system serves in the first place. Apparently, that's just not the kind of conversation that's appropriate for the backseat of a Lincoln.