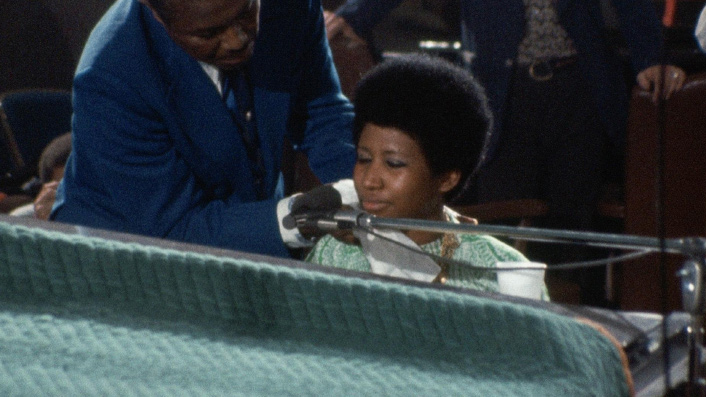 You'll feel every drop of sweat in the stunning Amazing Grace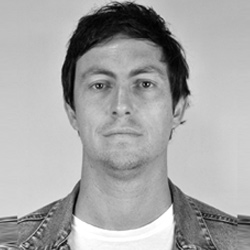 ---
Returning to cinemas from 5 September, Amazing Grace documents an astonishing live performance by Aretha Franklin.
Amazing performance. Amazing setting. Amazing footage. Amazing Grace puts you right in the room with Aretha Franklin as she records her 1972 gospel smash of the same name over two nights at the New Temple Missionary Baptist Church, in front of small, eager audiences. Franklin's performance will blow you away, even as the intimate filmmaking ensures you feel every drop of sweat in the room—and pity the many people there whose garments look less than breathable. Still, they could probably have cared less, such is the crazy calibre of Franklin's vocal.
Her phenomenal powers are front and centre, accompanied by the full intensity of a gospel service (choir, choirmaster, reverend hopping from pulpit to piano), just as she intended to document on what would become the biggest-selling live gospel album of all time. There's no nonsense—no interviews, no vox pop, no talking heads. Just the unvarnished, magnificent reality (ok, plus a little bit of grandstanding when her father C.L. Franklin gets his moment in the spotlight).
Sign up for Flicks updates
Many factors combined to keep this magnificent film from us for so long. Director Sydney Pollack's footage apparently couldn't be synchronised with the audio track (odd for a director with one Oscar nom to his name, and on his way to another). And later in her life, Franklin sued to keep the film from view—whether for monetary or qualitative reasons, she successfully argued the producer who'd acquired the footage in 2007 had appropriated her likeness without permission.
Perhaps the rough, cinéma vérité style of the film didn't work for Franklin. But the sometimes scrappy footage lends the film immediacy that a polished production would lack—it's filmed guerrilla as all hell (hello, dude balanced on a ladder leaning over another ladder to operate the camera on it), and sears the reality of the moment into your eyes and ears. The crew scrambling to keep up with events as they unfold, with barely controlled zooms and hasty pans, all stand in for the viewer trying to drink it all up. As you should, I can't recommend this enough, even if the idea of watching someone sing gospel doesn't seem like it would appeal.