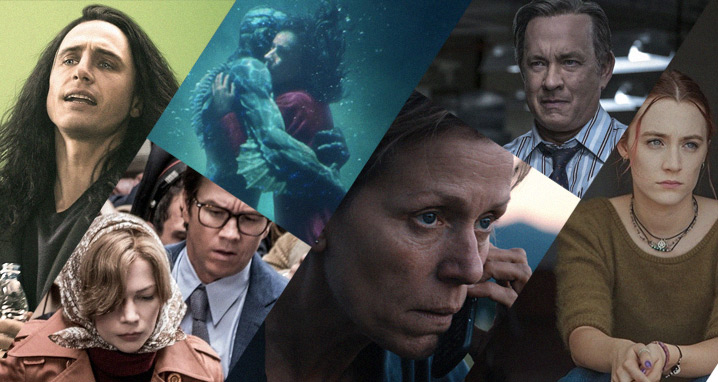 The first big award show of the year was held today in Hollywood, with the 2018 Golden Globes. See a full list of winners and their acceptance speeches below. Here is…
It pains me to say it: the first feature from Ghibli successor Studio Ponoc is underwhelming and unfulfilling…

We see Churchill the grump, the great orator, the charming old bulldog, the sozzled superhero.

Featuring very adult themes and language, it's a wild, dark, disturbing, laugh-out-loud funny, achingly serious morality tale.

Once again this sequel is driven forward by the considerable charm of its principal cast and their irresistible musical mash-ups.

Many of the set-pieces have considerable energy and entertainment value in the moment, but the overall experience fails to leave much of a…

In his directorial debut, Andy Serkis doesn't so much pull at the heartstrings as attach a tow truck and hit accelerate.

By Ed, Flicks.co.nz

22 Dec

We polled our writers on their 2017 faves, and now present this 100% definitive list of the year's 20 best films.

New Zealand's film critics have chosen their best film of the year in a poll taken across a range of outlets.

It's a fairly pleasant little excursion, albeit as inconsequential as a puff of (campfire) smoke.

What really stays with you is the extraordinary, often handheld, camerawork and Baker's powerful sense of place.

When the heart-swooning conclusion hits, kids are going to look up at some soggy-eyed parents.
---