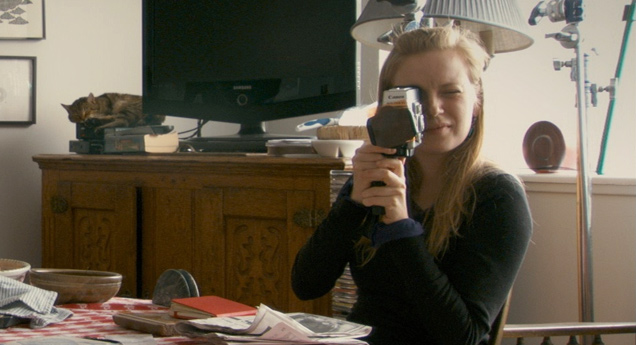 The end of the year is near, which means this very unspecific list has almost hit that glorious number 52. Weirdly – and totally not intended – the four films highlighted this month share a common narrative trick of key characters not meeting each other.
The #45 film is chosen by the dominant Sarah Watt, film reviewer for the Sunday Star-Times and panel member on the monthly Kiwi podcast Cinema in Context (the third episode in particular is quite cool, comparing cyber-mystery doco Tickled to another cyber-mystery doco Catfish).
---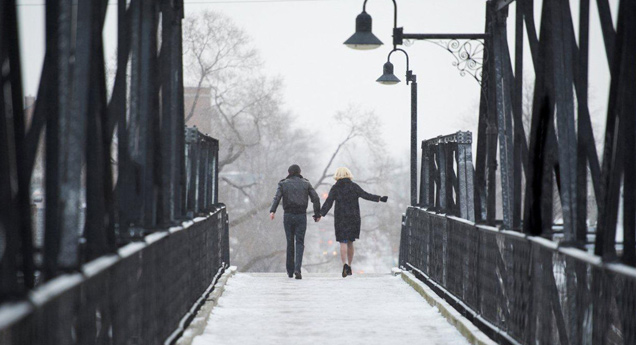 #45 Stories We Tell | written & directed by Sarah Polley
"Child actor Sarah Polley grew up to amass over 50 roles on her CV but has been better known since 2006 as the director of the harrowing Alzheimer's drama Away from Her, followed by the harrowing marriage break-up drama Take this Waltz (which is notable for proving Seth Rogen isn't just a funny guy and would indeed make an adorable husband). But it was Polley's blind-siding autobiographical documentary Stories We Tell which knocked me down during the 2013 NZIFF, and which marks her out as a true natural behind the camera.
"The sticky issue of "What is 'truth'?" which is implicit in all documentaries is none so well analysed as in the Canadian filmmaker's fascinating look at her own mother's life. If we believe that Polley set off on her journey with a genuine desire to uncover the complexities of the beloved parent she lost at a young age, what makes her film completely captivating is the way in which secrets and lies are unwittingly unveiled, as much to Polley's surprise as our own.
"Whether rendering pitch-perfect fiction or cannily piecing together archive home video footage, Polley's directorial career so far screams Enormous Talent." – Sarah Watt
DVD and On Demand options for 'Stories We Tell'
---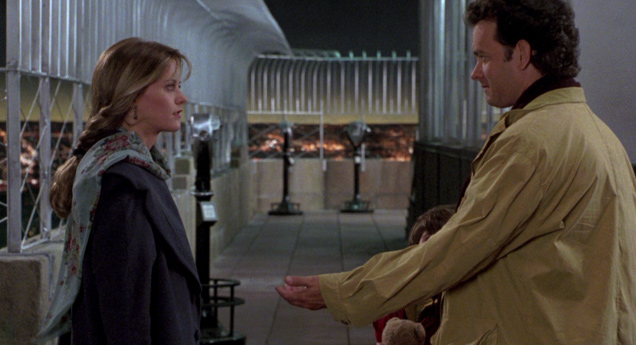 #46 Sleepless in Seattle | co-written & directed by Nora Ephron
It'd be easy to blow off Sleepless in Seattle as a forgettable romantic comedy, but that would be to ignore all the subtle things it does differently. The two lovebirds-to-be share only a few minutes of screen time together, the film constantly self-references the absurdity of its "written in the stars" premise, and the overall tone sits somewhere in between the seriousness of Kramer vs. Kramer and the goblets of goof seen in anything Anna Faris has done. Hell, there isn't even an overblown makeout scene, and it's way more delightful without it.
Tom Hanks is effortlessly charming and restrained as a widowed father of one, punching out some superbly written back-n-forth snark with child actor Ross Malinger. Meg Ryan stays on the right side of kooky, getting major FOMO when she becomes engaged to nice-guy Bill Pullman (or dull man, as it turns out). Seeing Hanks and Ryan befuddled at how destiny aligns their fates acts as both A Wink and a Smile (which is also the name of the Oscar-nominated song in the film), going a long way to invite the audience to accept the plot as both ridiculousness and romantic.
Sure, the story's notions on the nature of love feel aged (as does its use of the word 'hoe'), but even this is compensated for with constant referrals to an even older romantic classic – An Affair to Remember. One moment, Ryan is tearing over the film with her pal Rosie O'Donnell. The next, she dumps it in the rubbish for perpetuating dirty, dirty lies. Sleepless in Seattle knows exactly how some cinematic ideas of love turn into dust while others turn into cement, allowing itself to surrender into the theme as if it was falling into its arms. It's quite brilliant.
DVD and On Demand options for 'Sleepless in Seattle'
---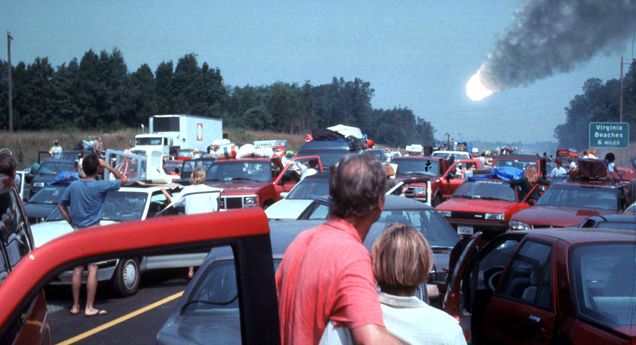 #47 Deep Impact | directed by Mimi Leder
In the race for most popular comet-will-kill-us-all movie of 1998, Michael Bay's Armageddon eclipsed Mimi Leder's Deep Impact (I blame Aerosmith). But while Bay had the Oscar-nominated effects and Steven fucking Tyler, Leder had a more interesting narrative and Morgan mother fucking Freeman.
Deep Impact shares its storyline with numerous characters who don't necessarily meet each other. It follows the journalist who first cracked the story (current Madam Secretary Téa Leoni), the lovesick teen who first sighted the comet (an adorably tiny Elijah Wood), the US President (the Freeman), and the astronauts tasked with blowing up the gigantic rock (led by Robert Duvall). The majority of the movie is really a drama – albeit melodrama that isn't that mellow – focused on how us humans would react to the possibility of extinction. It's quite soapy, but often sweet, with Duvall getting the most heart-melting scene reading Moby Dick to a blinded trooper.
Some of the visuals, like the superb miniature work in the space scenes, have aged like classical music – traditional, rich, and effective. Others, such as the Nintendo 64-level water effects, have aged like Crazy Frog – ugly, embarrassing, and should never be re-purposed till death do us part. But unlike Crazy Frog, it's easy to forgive the schlocky effects – they kinda add to the overall '90s charm.
DVD and On Demand options for 'Deep Impact'
---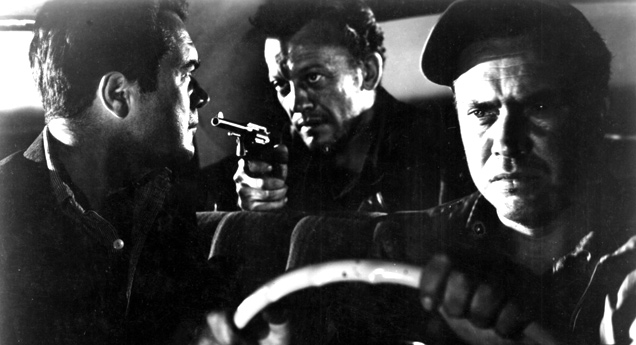 #48 The Hitch-Hiker | co-written & directed by Ida Lupino
It's #Noirvember, so we need to talk about Ida Lupino's 1953 road noir. Securing a place in the National Film Registry, The Hitch-Hiker is a tight 70-minute cat-n-mice thriller following two Joes who have been hijacked by a serial killer posing as a hitcher. Meanwhile, in completely different locations, US and Mexican authorities try to piece and predict where the criminal is heading. It's the type of premise Hitchcock would have gladly stained with his greasy mitts, especially with the opening fear-mongering text that basically states: "This could have happened to YOU!"
Though the story doesn't go into drastically unique areas, Lupino gets a heap of juicy suspense out of the situation. One scene has the captor, played by William Talman, explain to his captives how he has a bung eye that never shuts. At night, with the gun pointed at them, he literally sleeps with one eye open, cruelly leaving the men to question whether he's asleep or not.
Talman smashed the scumbag role with expert precision. He was so good, in fact, that he reported being slapped in the face by a random passerby who had just seen the film. "You know, I never won an Academy Award," Talman explained. "But I guess that was about as close as I ever will come to one."
The Hitch-Hiker is available to watch on YouTube | You can also hold out next year and see it on the big screen as part of the NZ Film Society
---
The list of #52FilmsByWomen continues with…
February (ft. 'Deathgasm' producer Morgan Leigh Stewart)
March (ft. NewsHub's Kate Rodger)
April (ft. 'Sunday' director Michelle Joy Lloyd)
May (ft. professional film geek Sarah McMullan)
June (ft. animator/filmmaker Mata Freshwater)
July (ft. the women who power NZIFF)
August (ft. NZ Herald film critic Alex Casey)
September (ft. 'The Rehearsal' director Alison Maclean)