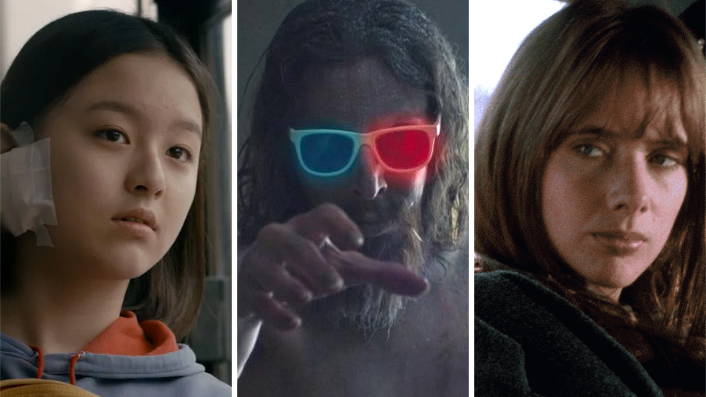 Aaron Yap's Top 20 Film Discoveries of 2020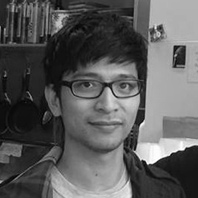 ---
Aaron Yap's yearly round-up of unsung movie gems contains a fresh batch of films he's discovered this year—titles from throughout the decades, most too rare/odd to find on your local streaming service.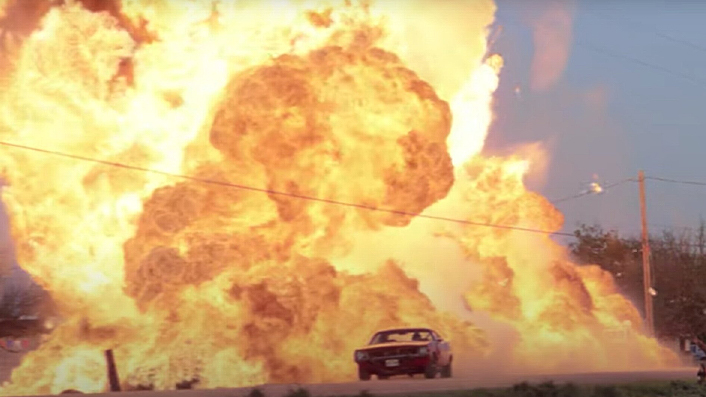 Action U.S.A. (1989)
With the absence of any decent tentpole actioner at the movies this year, this '80s Texas-shot movie, recently restored in 4K, more than capably filled that void. Jammed to the gills with astonishing stunts, it's a pure blast of breakneck mayhem that'll make action junkies nostalgic for those reckless days before CGI sludge.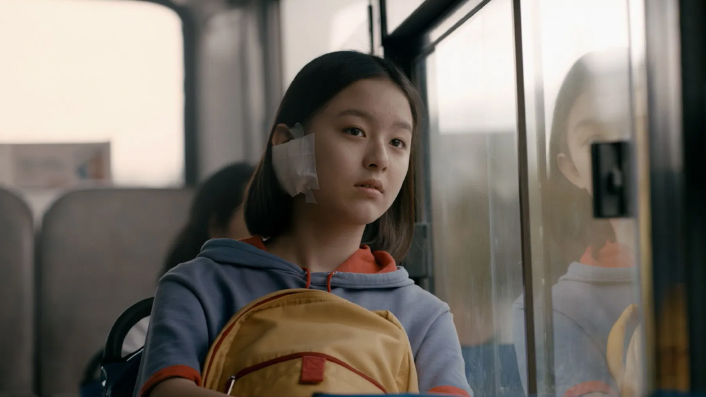 House of Hummingbird (2018)
Beautiful, delicately wrought coming-of-age pic observes a 14-year-old girl (Park Ji-Hu) as she navigates friendship, family, romance and illness through a turbulent time in South Korea. A strong debut feature from Kim Bora, who captures the yearning, trauma and confusion of the adolescent experience with a contemplative, compassionate eye reminiscent of Edward Yang.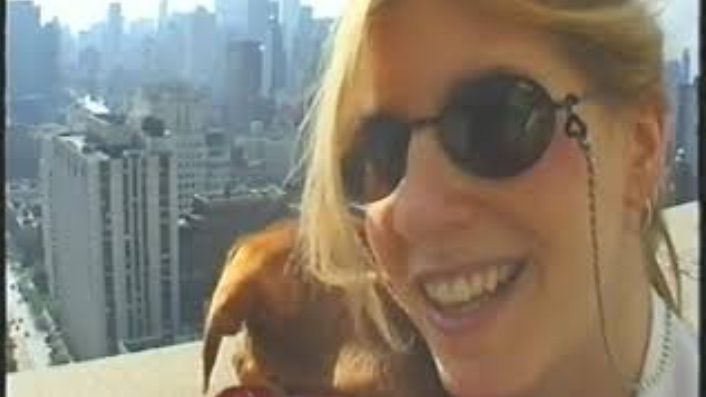 The Dogs of Manhattan (1998)
A total unknown, the kind of pearl any VHS hunter dreams of finding after digging through piles of garbage. Invaluable, sincere time capsule of late '90s New York, featuring lots of oddballs, and yes, dogs of all shapes and sizes. Perfect for pandemic-time viewing. (Biggest h/t to Frey for stumbling upon this in Auckland's Westmere of all places; you can watch it now on YouTube)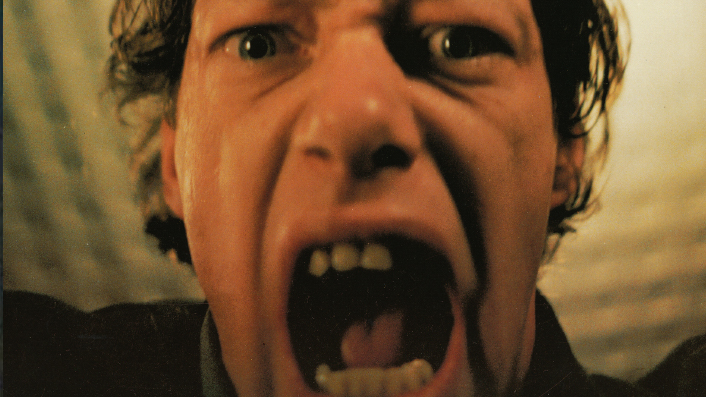 Angst (1983)
Even if you're a seasoned horror buff or perhaps someone who's just "seen it all," you may still find yourself strangely unmoored, maybe convulsing, after watching Gerald Kargl's absolutely grim and mind-blowing serial killer flick. The feverishly committed formalism on display is quite something, and Erwin Leder's performance left me speechless. Tone-wise, unlike anything out there.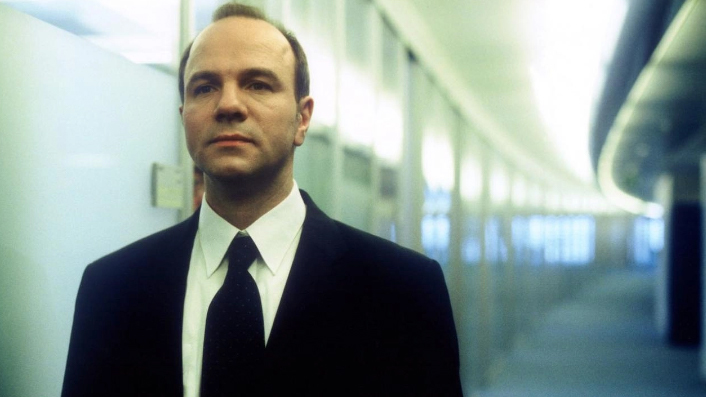 Time Out (2001)
White-collar horror has never felt so brutally real as in Laurent Cantet's riveting, frighteningly timely character study of a man (the devastating Aurélien Recoing) plunging into an existential crisis after losing his job. An empathetic, richly layered, anxiety-ridden masterpiece about the insidious ways in which capitalism unravels our humanity.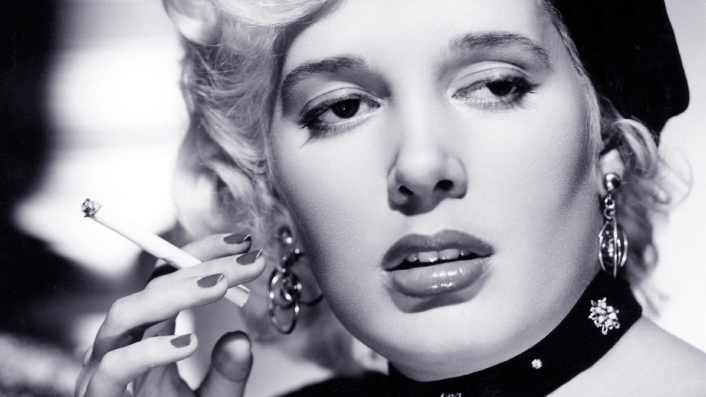 Wicked Woman (1953)
Seedy, hysterical B-noir with Marilyn Monroe dead ringer Beverly Michaels as an icy, drifting dame chewing up and spitting out dumb sleazy men for 77 minutes. If you like 'em cheap and tawdry in the best possible sense, this one's a keeper. Michaels is up there with your Ann Savages.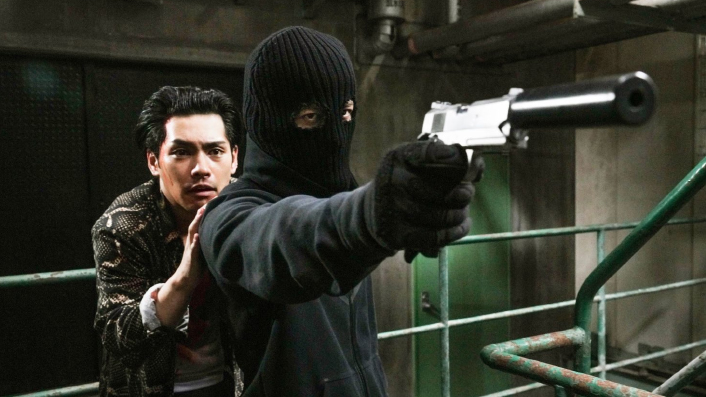 The Fable (2019)
Japan's own brand of John Wick, but funnier, and more deadpan. Come for the wild kinetic action—courtesy of Jackie Chan's stunt crew—but stay for gentle, low-key comedy. I'll be there for Chapter Two.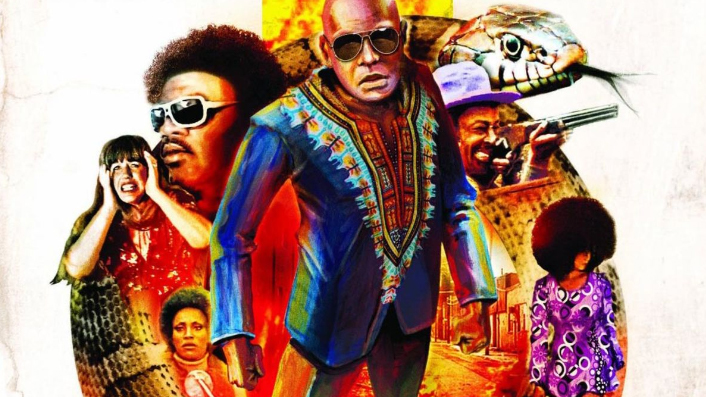 Abar, the First Black Superman (1977)
Extraordinary, bizarre, impassioned outsider blaxploitation, written by former Louisiana pimp James Smalley (and supposedly funded by the Black Panthers!). Gains extra power and relevance in light of this year's #BlackLivesMatter protests. RIYL: Darktown Strutters, Top of the Heap, the Penitentiary movies.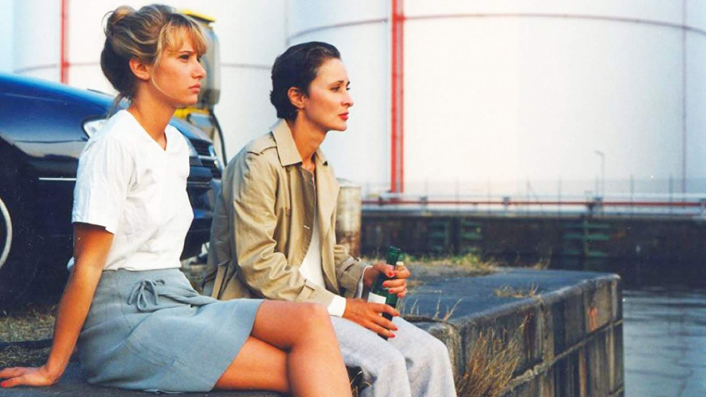 Drifters (1995)
Christian Petzold's uncannily crisp, spare style and many thematic obsessions were already taking flight in this early TV movie, made as a film school graduation project. An instructive watch for fans who've discovered him through recent work like Phoenix and Transit, but much more than a minor curio in his filmography.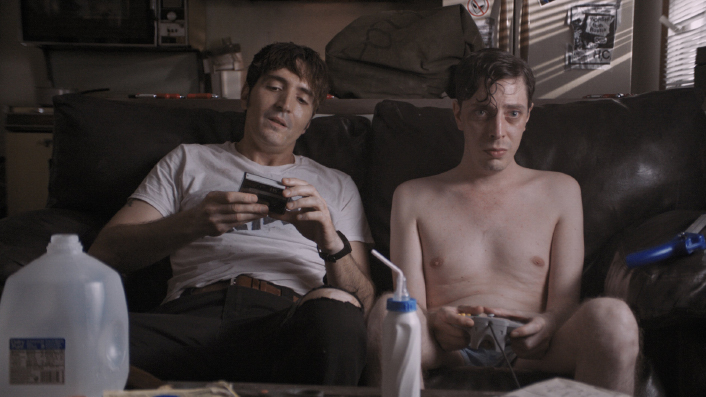 Relaxer (2018)
Genius Gen Y grime-o-vision from Joel Potrykus revolving around a video game challenge taken to surreal, repulsive extremes. A singular, cosmically grotty slacker hellscape, part Chantal Akerman, part Luis Buñuel. Proceed with caution.
Sign up for Flicks updates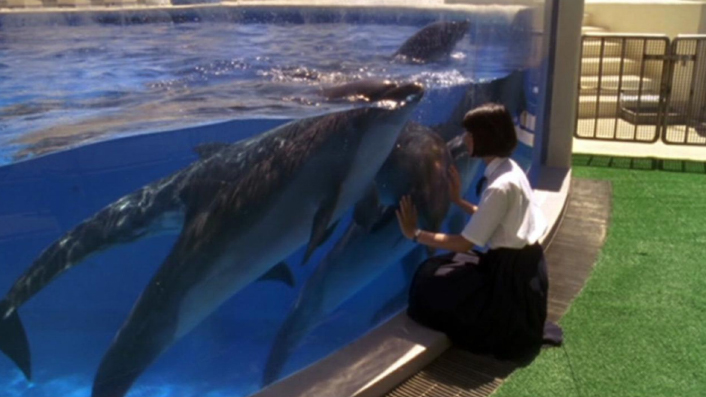 August in the Water (1995)
Gakuryū Ishii's metaphysical, oneiric vapor-bath is cinematic ASMR for the soul. Haunting, indescribable, suffused with blissed-out sensations transcending space and time. A remastered Blu-ray set of this, Angel Dust, and Labyrinth of Dreams would make my year.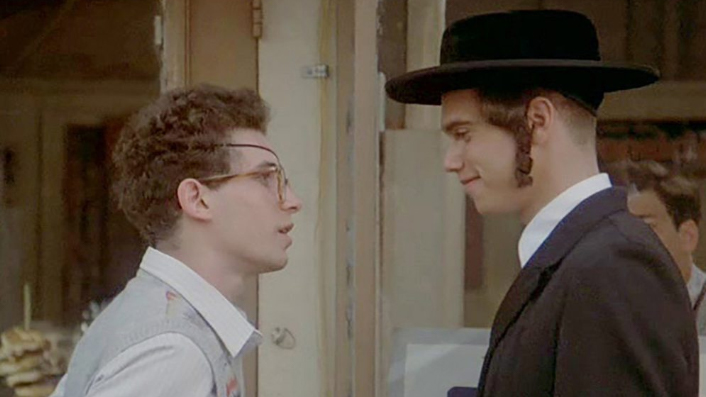 The Chosen (1981)
An affecting, unassuming portrait of the conflict between Hasidic traditions and Zionism told through the lens of two Jewish teenagers (Barry Miller, Robby Benson) bonding then growing apart. Great little post-WWII New York period piece, deserves to be better known.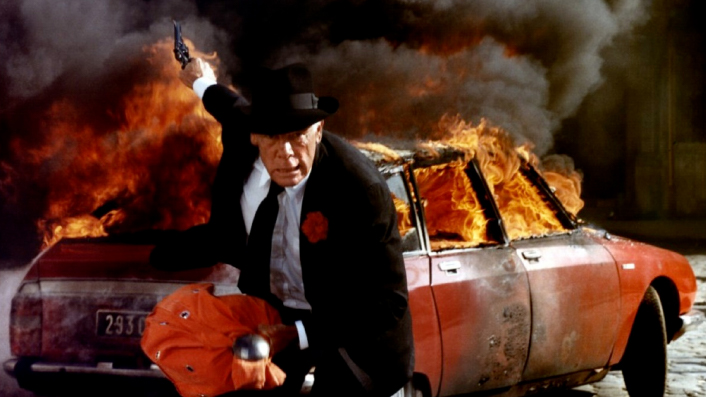 Dog Day (1984)
If a more insane Euro cousin to Michael Ritchie's Prime Cut sounds appealing, say hello to your new favourite pulp oddity. Unrepentantly nasty wheat-field noir, starring a beyond-his-prime Lee Marvin stumbling through chunks of sordid, tonally jarring melodrama.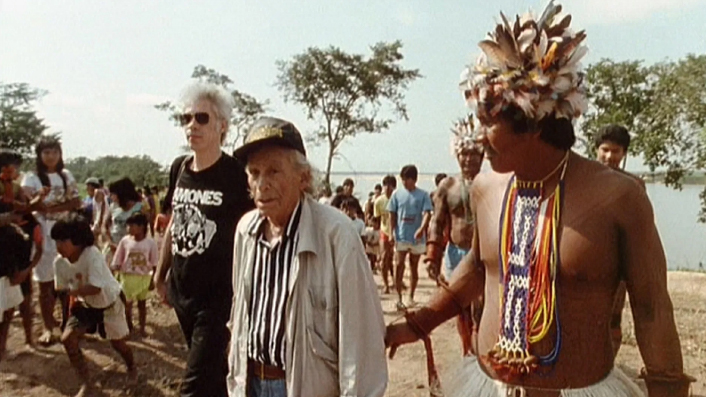 Tigrero: A Film That Was Never Made (1994)
Sam Fuller returns—with Jim Jarmusch in tow—to the remote Amazon location of a film project he abandoned 40 years ago. Maintains ethnographic interest, but director Mika Kaurismäki's loose, shambolic approach will resonate more with Fuller/Jarmusch fans who can appreciate this as a hangout movie as much as a fascinating piece of film history.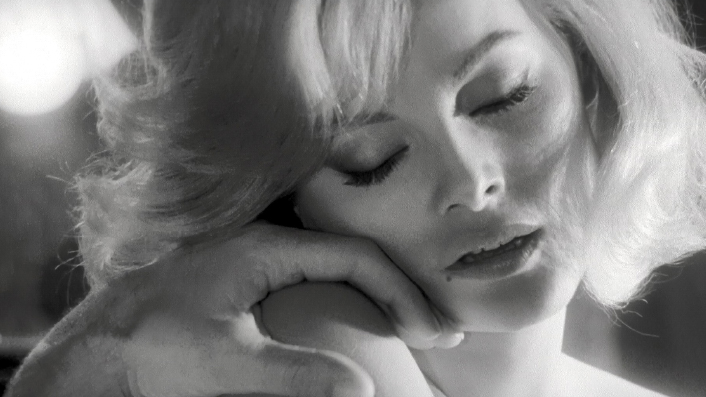 The Possessed (1965)
Black-and-white '60s proto-giallo fugue, with stark, moody, dream-like cinematography, and all the abstract mystery-weirdness you can expect from the director of Footprints on the Moon.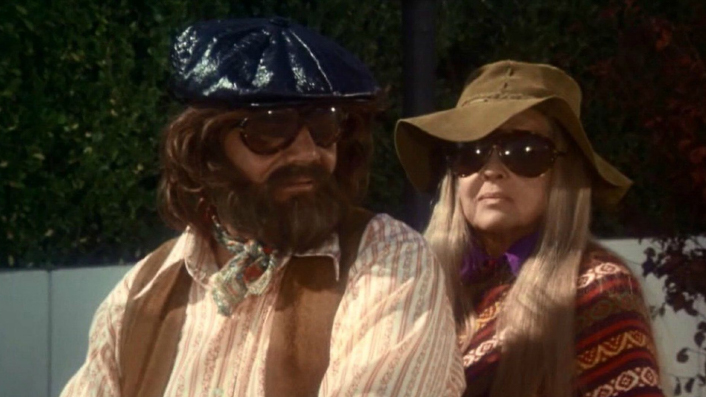 Bunny O'Hare (1971)
Daffy, bone-headed, budget-strapped AIP flick featuring two former Oscar winners slumming it as bank-robbing faux-hippies. Often considered the nadir of Ernest Borgnine and Bette Davis' careers, and yes a lot of it feels desperate and strained, but not gonna lie, I was wholly entertained.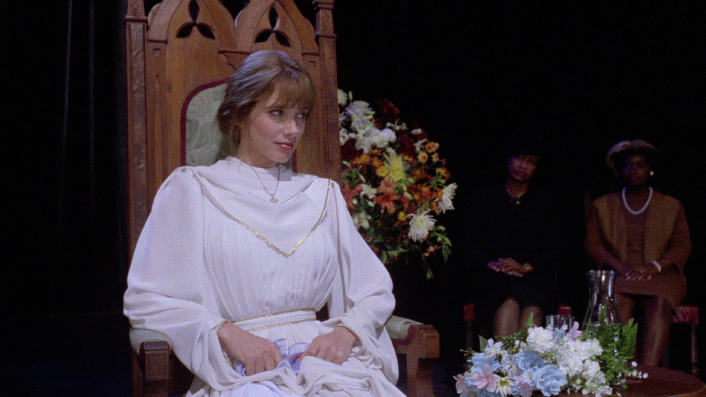 Black Rainbow (1989)
Mike Hodges' once-lost Bible Belt mystery-thriller stars Rosanna Arquette in one of her best roles as a medium caught up in murder, conspiracy, and supernatural shenanigans. An atmospherically shot, slippery-to-pin-down Southern Gothic brew.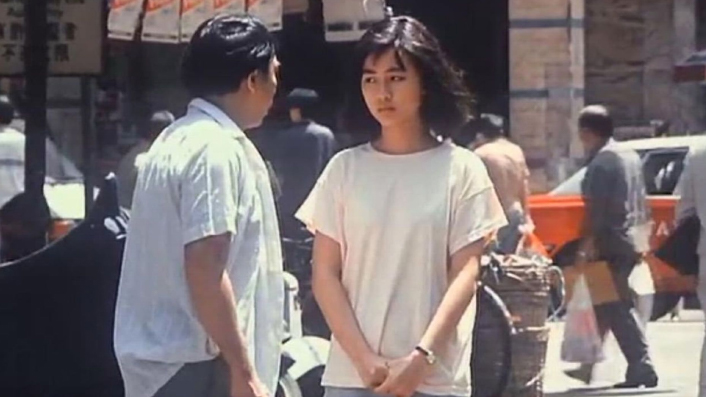 School on Fire (1988)
Ringo Lam at the top of his game. Gangland/wayward youth crime-drama, drenched in that supremely bleak '80s Hong Kong hopelessness. Possibly the angriest film I've seen this year. Also just as vital as ever.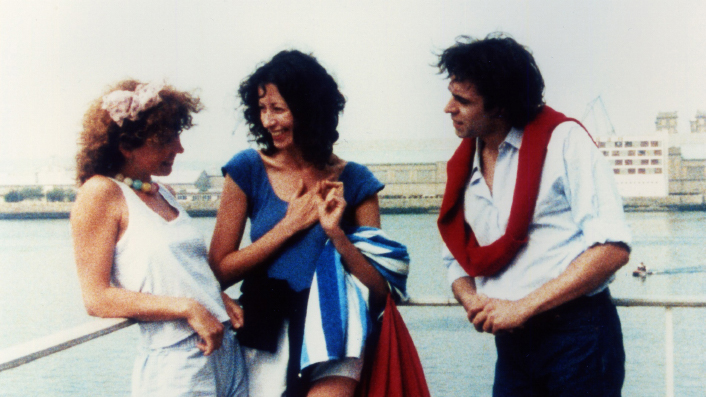 The Green Ray (1986)
Went through a brief Éric Rohmer catch-up. Full Moon in Paris and Pauline at the Beach are both completely delightful, but The Green Ray caught me off-guard and stayed with me with its sublime, searching melancholia. Magic.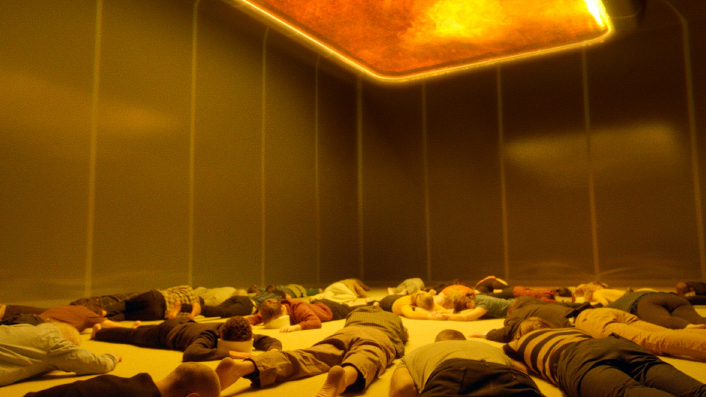 Aniara (2018)
Chilly, provocative Swedish science fiction, based on a 1956 poem, about a massive passenger spaceship en route to Mars sailing wildly off-course. Echoes of 2001: A Space Odyssey, Snowpiercer, Solaris. A little lumpy and rough here and there, but nails what I find truly terrifying about space: the expansive, blood-curdling nothingness out there. That ending messed me up.