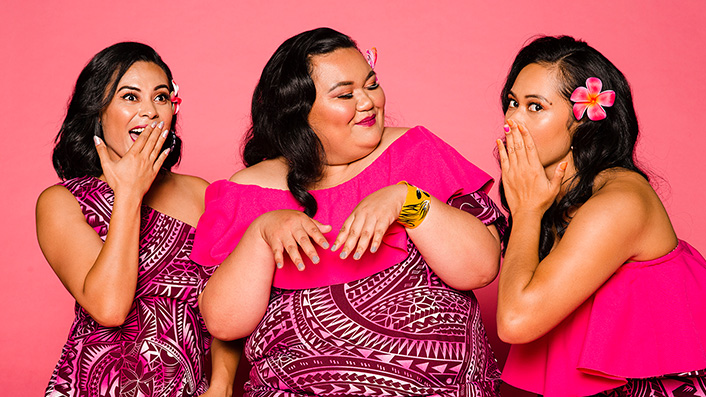 Crack-up Kiwi show SIS blazes trails for young brown female comedy voices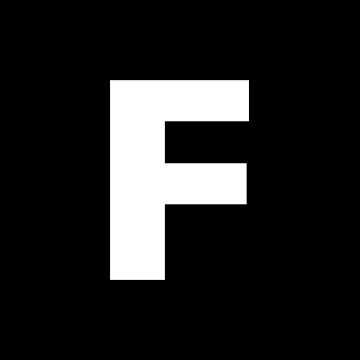 ---

Now streaming on Neon, SIS is a one-hour comedy special derived from the self-described 'brown girl comedy' show on Comedy Central. Billy T award-winning comedian, writer, actor and creator of funny things Kura Forrester explains why this sketch comedy group is so important—and crack-up as.
In the early 1990s my family had VHS tapes of The Billy T James Show at home. I'm sure many of us did, right? My older siblings and I would watch these tapes over and over on the weekends, along with other classics like the RTR Countdown. But Billy T was always my favourite.
I would've been around nine years old and didn't realise at the time how important it was for me to see someone Māori making a career out of being funny. Watching Billy T joyfully become different characters in each sketch, lovingly changing wigs, voices and costumes in order to tell a joke was the first moment I remember having a comedy hero. I would learn all of Billy's lines and re-tell them, punchline perfect, to my whānau during the ad breaks. Thank goodness he was good, because as far as my lil' eyes could see there was no one quite like him doing what he did.
Fast-forward a few years and I remember chuckling away to Hori Ahipene and Sima Urale in Skitz playing members of the dysfunctional Semesi family, and Dave Fane doing a Once Were Warriors parody. Skitz made me realise what sketch comedy was, and what Kiwi humour was, and how we are very good at it.
Now, as a Billy T award-winning comedian (toot toot), it's obvious these shows and other homemade Kiwi television comedies like Bro Town, Super City, Flight of the Conchords, and Funny Girls have had a resounding effect on me as a writer, actor and creator of funny things. Through watching these shows, I learned how sketch as a particular form can be so effective at playing out everyday scenes then twisting them on their head. How we love to see ourselves in characters. How sketch can be surprising and so wonderfully stupid, but also political, alarming and foreboding as fuck. But most importantly, I've realised now how necessary it is to have comedy heroes making their own work on mainstream television, especially ones that look and sound like you. So when SIS hit our screens this year, I rejoiced in thinking how many young Māori and Pasifika people could look up to this show and its creatives.
See also:
* New release movies & series on Neon
* Everything coming to Neon this month
SIS was created by the same talented team as the successful web series Baby Mama's Club. Creators Hanelle Harris and Gaby Solomona use their bold and wholehearted voices to parade stereotypes all over the place and then blow them up. The sketches in SIS take comedy to the wildly unexpected. It's smart, unsettling, political, sexy, creepy and most importantly, it's crack up! Crack. Up. As. SIS knows exactly what it is doing as a narrative which is one of the many reasons why I love watching it.
The show hangs off an overarching story of three Polynesian writers trying to come up with ideas for a new comedy sketch show under the helm of a white male producer, Tom, played by our beloved Tom Sainsbury. Sainsbury knows exactly where to pitch this kind of character and, with a wink in his eye, represents the racist inequality in our creative industries.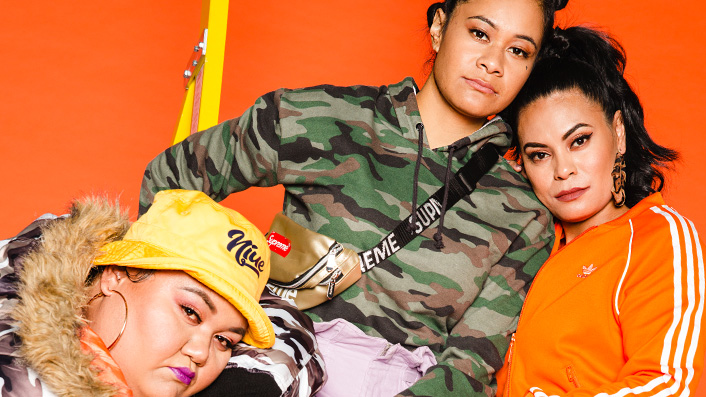 While two of the three writers, performed perfectly by actors Amanaki Prescott-Faletau and Taofia Pelesasa, are wanting to smash stereotypes and tell their own stories, Tom the producer is encouraging them to tell the people what they want to hear; that brown people are criminals, on the benefit, lazy and doing drugs—you know, 'cause it's just the way it is.
The third writer, played deliciously by Sieni Leo'o Olo, is a character who falls victim to mainstream white writers wanting to manipulate new up-and-comers into staying true to this mould. It's deeply unnerving, all too real, and surprisingly piss-your-pants funny all at the same time.
Sign up for Flicks updates
The sketches themselves run alongside this overarching narrative and vary in theme. The lead actors in the sketches are all relatively brand new to our screens, Hallelujah! Gaby Solomona, Suivai Pilisipi Autagavaia and Hillary Samuela play cousins Malia, Gee Gee and Miki. They are quick, dirty, mean, political and powerhouse feminists who obviously know these jokes all too well. Their timing is on point and they each nail their performance of varying characters because they have clearly lived many of these sketches in real life. They are trailblazing for young brown female comedy voices.
Highlights of the sketches for me include the Mean Girls one where they match the pop film perfectly and expose every stereotype, but this time it's in the Samoan culture. The debt collector sketch cracked me up too… you just don't see the last bit coming. And I love the one where the parents are worried their son is turning white but really he's just bisexual and it's to the parents' relief… but then we go on to learn he's a league player so "dating white girls is a part of it, and so is being in the closet". I can't name anything quite like SIS which is why it is so necessary and should be seen as much as possible.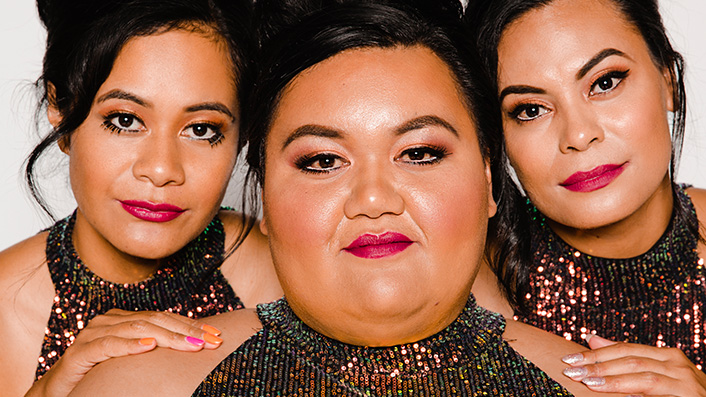 The direction, writing and performances in SIS are top-notch. They have crewed and cast themselves and their friends, and it works. I can't help but hope our other New Zealand television networks take note of this production. It's a chance for our big decision-makers to learn what giving young, female, and brown talent a go at making mainstream television, by and for themselves, can look like. Refreshing success is what I'd call it.
SIS gives me so much hope as a brown female comedian in Aotearoa. It reinforces to me that we, Māori and Polynesian people, are so incredibly and naturally funny. How we love to mock each other as a sign of love. How our comedy is so good at always being on the edge of hurting your feelings. How you have to be strong to survive these jokes.
I love how our culture ensures our stories are told and retold over and over again. How we love to talk about that time someone shat their pants or how nana always makes us do this and that. I love that through laughter we survive heartache and overwhelming adversity, and as a people we are so, so very good at laughing at ourselves before anyone else does.
SIS owns itself in a way that makes me so proud to be brown, female, and funny as fuck. I love knowing somewhere there will be a little nine-year-old Māori girl learning all the punchlines perfectly!