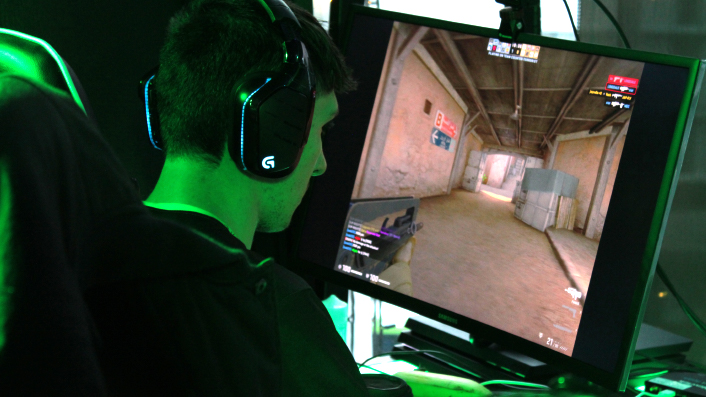 Enjoy the gunplay and action thrills of Counter Strike pros from the comfort of your couch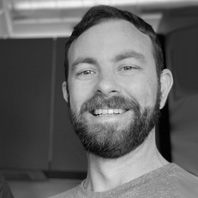 ---

The best of the best at esports wage war against one another in ANZ Counter Strike: Global Offensive – watch it now on Neon. It can be a real thrill watching players at this level duke it out, writes Daniel Rutledge, all the more awesome because Kiwis are producing this content and producing it so well.
It's not just the Olympics and the All Blacks that deliver sporting viewing pleasure—Neon is dipping its toes into the esports world. They're currently running the LPL Pro CS:GO 2021 S2 and you can dive in today and check it out.
What do those letters actually mean? Well, esports is packed with loads of acronyms and abbreviations, so let me translate for those not in the know. 'LPL Pro CS:GO 2021 S2' is the LetsPlay.Live Professional Counter Strike: Global Offensive Season 2.
It's a tournament that sees 12 premiere esports teams shooting the shit out of each other over four weeks, across 17 episodes, battling for the champion title and an AU$10,000 prize pool.
See also:
* Everything new coming to Neon
* All new streaming movies & series
Counter Strike: Global Offensive (CS:GO) is a super-fast-paced first-person team shooter game and one of the most popular esports titles on the planet. Matches consist of two teams of five players apiece, one as a group of terrorists and the other counter-terrorists, trying to eliminate the opposing team or successfully set up a bomb.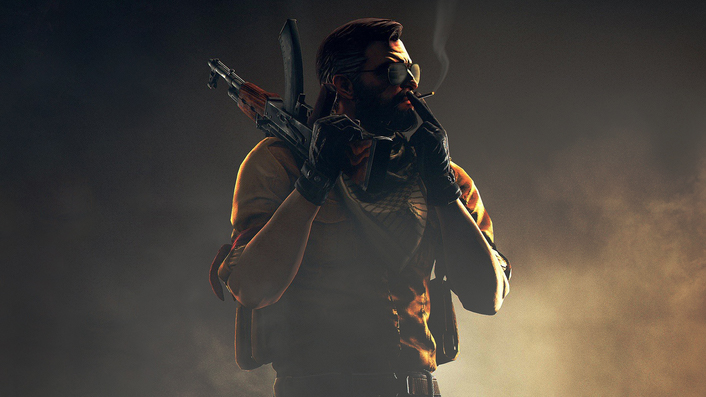 Even if you've never played the game, the basics are very, well, basic. Most matches end when one team is entirely wiped out and your view as a spectator jumps between different players to follow the action, so you're generally getting a killer's eye view when each player is knocked out—or you get the perspective of the chap being killed.
If you have played CS:GO or any first-person shooter you'll have a massive amount of appreciation for how well the pro players play. Their reaction time is crazy fast, like inhumanly fast at times. This game is all about map knowledge and really knowing the sight-lines like the back of your hand, so it's often quite astounding just how well pro players are able to anticipate exactly where an enemy will be.
It can be a real thrill watching players at this level duke it out and this tournament matches up the best of the best in Australia and New Zealand.
What really helps the spectator experience are the commentators, who bring a great level of excitement to the proceedings. They also have stacks of knowledge about the game and the players, so you're constantly getting smarter about the sport as you watch. Unless you're already an experienced fan, a lot of their terminology may go over your head—but you'll get the gist and if you catch the bug it'll just make you want to hurry up and learn everything.
If you want to hurry that learning process up, there's a large community of online folk who'd be only too keen to help out. The best place to find them is on the LPL Discord channel, where they'll answer whatever questions they can.
Anyone with a semi-decent PC can play CS:GO for free, legally, so if you're interested in testing your own skills out and comparing them to the pros it's easy as to do.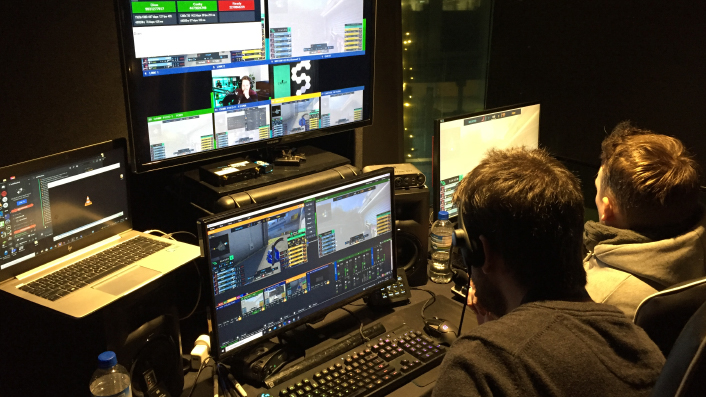 LetsPlay.Live (LPL) broadcasts out of Auckland's Sky Tower, where they've set up a purpose-built esports broadcasting studio that's said to be world-class. I went behind the scenes at the studio during the recording of one of the episodes and see the excitement up close. As we live in the time of COVID-19, the actual players weren't there—but, of course, they don't need to be, as we also live in the time of super-fast fibre internet. But that location is just so cool, literally in the Sky Tower. And there's a bunch of awesome gaming relics in there, as well as the studios—even an old Street Fighter II arcade machine.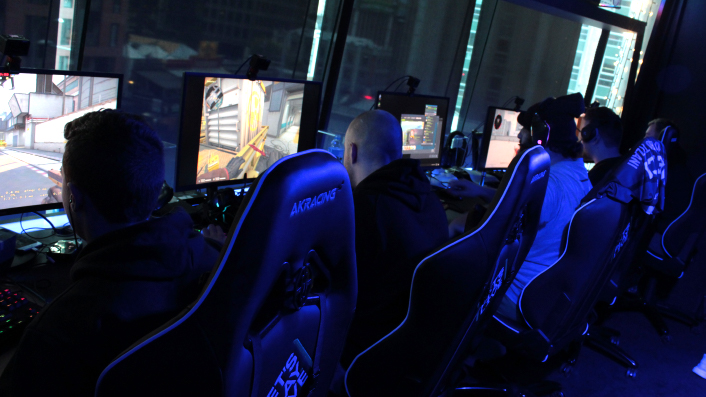 It's awesome that Kiwis are producing this content and producing it so well. Watching the episodes you're getting all the thrill of premium esports, but you're also seeing Kiwi players play it, in a show that's made by Kiwis just down the road in central Auckland.
That's all good stuff to support from the comfort of your couch.
There's a bunch of episodes already on Neon, while the remaining ones will be added a week after their initial broadcast. The finale, episode 17, is added on August 15—so if you want, you could wait until then and then binge the whole tournament.