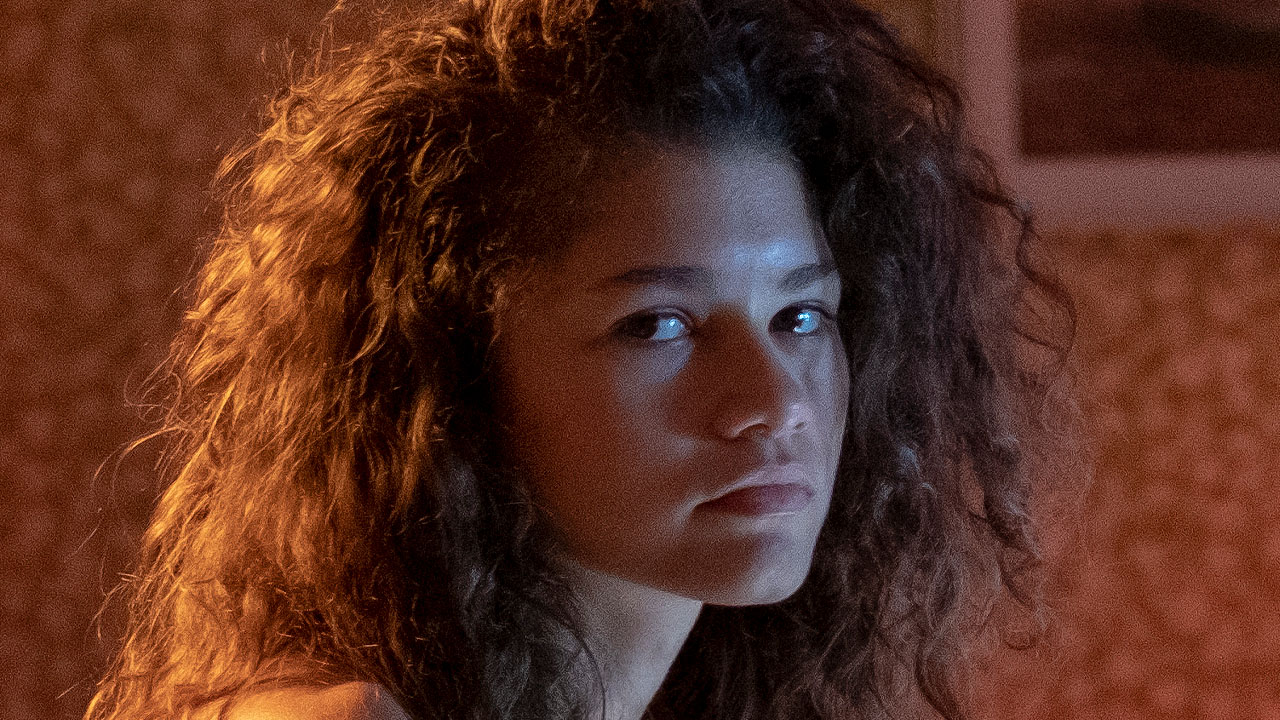 Euphoria turns an unflinching eye on what the world is like to grow up in today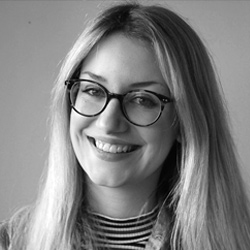 ---

A long, world-changing two and a half years since its controversial premiere comes season two of Euphoria – stream it on Neon from January 10. The show returns to screens with lots to think about but not so much to prove, writes Katie Parker.
When Euphoria debuted in June of 2019, it was controversial for a lot of reasons: explicit scenes of teen sex; explicit scenes of teen drug use; and, as you may remember from the infamous "30 penises" scene, explicit teen nudity. With Disney's own Zendaya in the starring role of Rue, a 17 year old drug addict fresh out of rehab, the show set out to shock—and it certainly did!
Yet even once that initial pearl-clutching subsided, there was something about Euphoria that remained a bit illicit—an element of transgression that went well beyond a few penises. Pitched as a kind of zoomer answer to Skins, it was hyperreal, neon-lit and lurid, yes, but also raw, emotional and relatable. And while, when it came down to it, not a lot of things had changed—teens on drugs, having sex, behaving badly etc.—the feeling behind them had.
In Euphoria, opioids replace party drugs; dating apps replace meet-cutes; amateur porn moves replace awkward encounters; and the sexy bad boys actually are very bad. A melodrama for a generation facing hurdles like no other before, Euphoria turned an unflinching eye on what the world is like to grow up in today—and rendered it genuinely unnerving.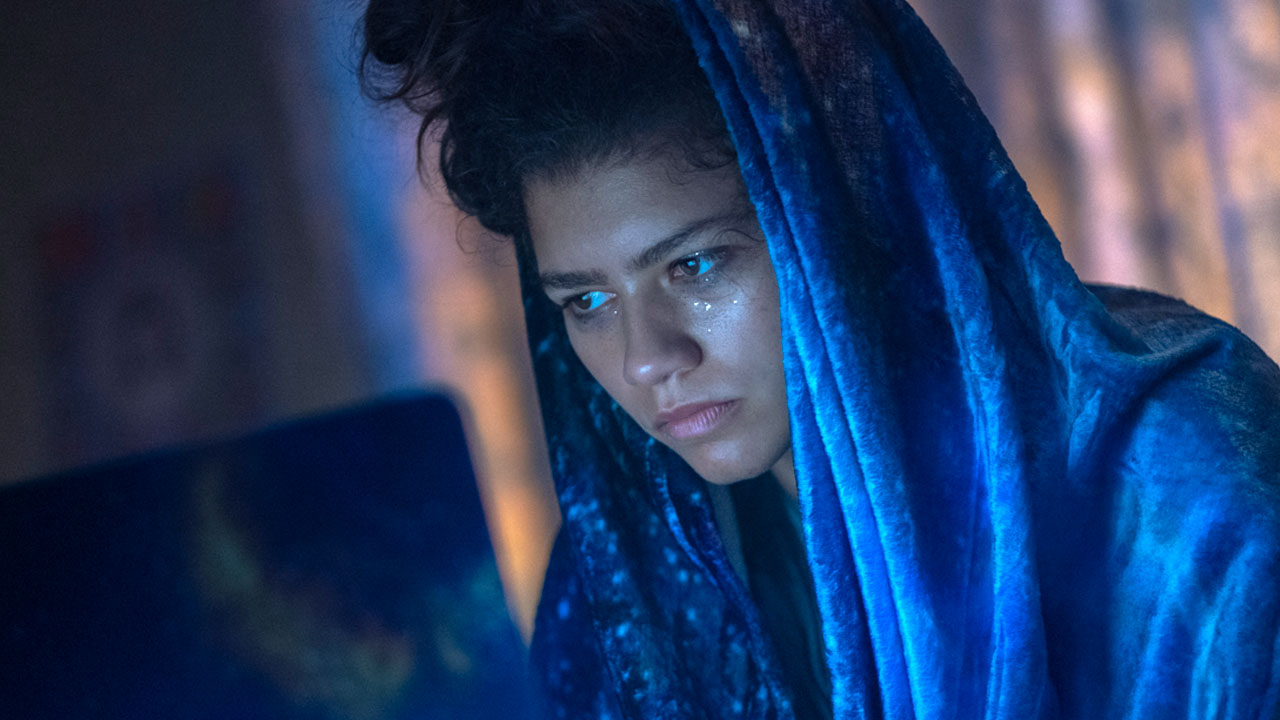 In the two and a half years since Euphoria season one aired, things have seemingly grown even darker for the teens of today. And, with the world now going into year three of everyone's favourite pandemic, modern adolescence has gained yet another element of existential dread that certainly didn't exist for the teens of The O.C. Thank goodness then, that Euphoria is finally returning for season two, to take us on a journey through the kind of angst Ryan and Melissa could only dream of.
Sign up for Flicks updates
The last we saw of the Euphoria kids was in two special standalone episodes—Trouble Don't Last Always and Fuck Anyone Who's Not a Sea Blob—the former focussing on solely on Rue and the latter on Jules (Hunter Schafer).
Filmed during COVID restrictions and set in the aftermath of the pair's relationship breakdown (and Rue's relapse) in the season one finale, these episodes broke the show's usual mould, each turning its attention to a single, real-time, conversation. Famous for its scenes of lurid spectacle and swirling, frenzied camera work, the show swapped these instead for uncharacteristic minimalism. Slower, more intimate and sweetly profound, the episodes could easily be viewed out of context as short films, these episodes attest to the substance lying at the heart of all that style—but also anchored a show that, more often than not, is tripping as hard as its characters.
Like a response to anyone who has watched Euphoria and wondered "where are all the adults??", in these episodes the show extracted its two most poignant characters from the usually whirling, swirling narrative, and puts them exactly where we always want to see them—in front of grownups they can trust and who are listening to them. Stripped back and straightforward, they are heartbreaking and confronting but also grounding, for the characters and the show as a whole.
Written and directed solely by Sam Levinson (and executive-produced by Drake), Euphoria is a rare production that does not employ a writers room—and it is fascinating to watch this singular vision grow, change and develop as his confidence and authorial voice grows. With its young cast (Zendaya, Sydney Sweeney, Jacob Elordi et al.) having ascended far up the Hollywood ladder since the show first hit screens, Euphoria returns with lots to think about but not so much to prove—and a captive audience just waiting to find out what these terrifying teens are up to now.