Jimmy McGovern's prison drama Time returns, with three breathtaking lead performances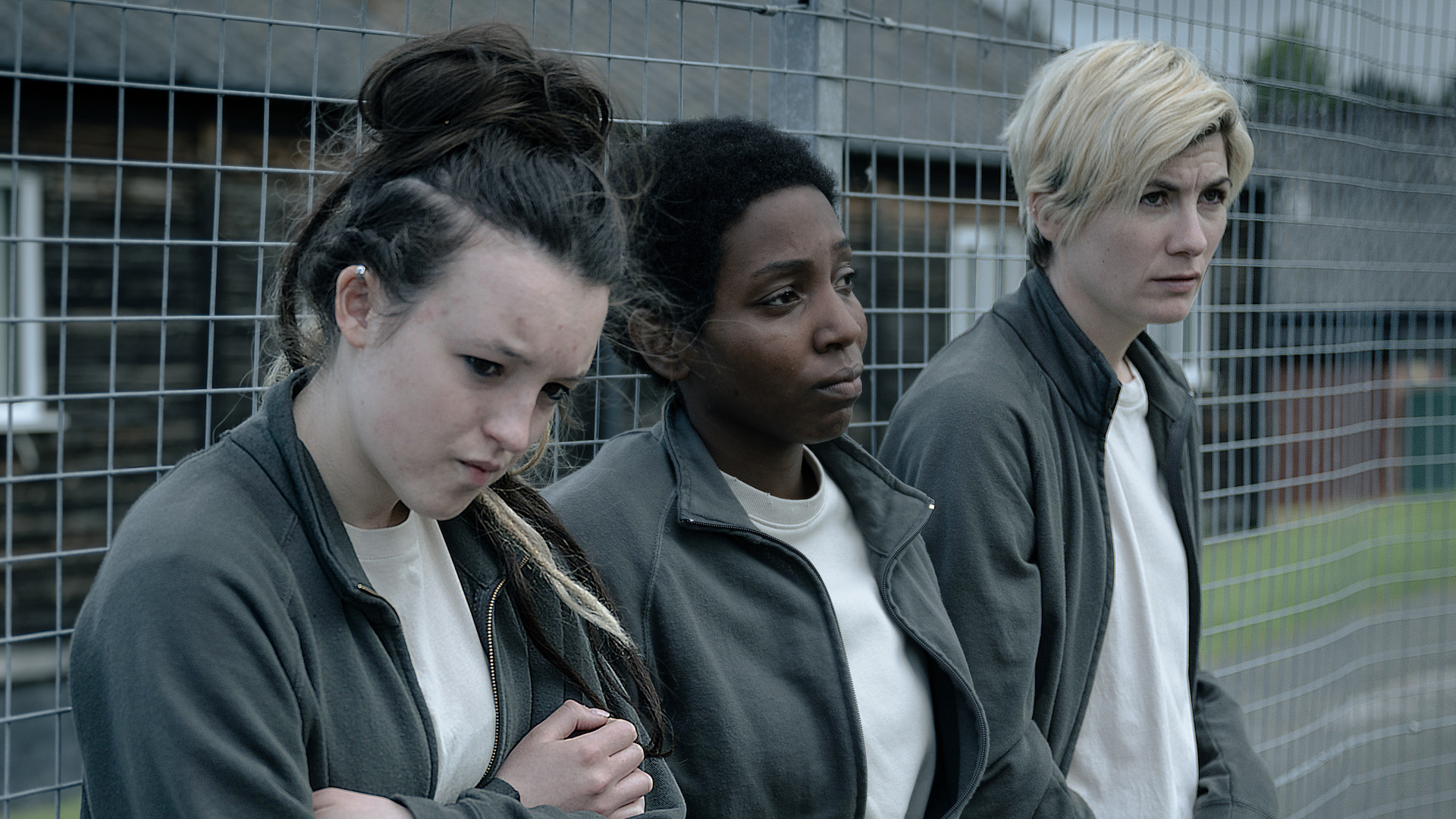 This piece is supported by

Following on from its first Sean Bean starring season, the setting moves to a women's prison in season two of Time – streaming on Neon from November 19. It once again lays bare the horrors of the British prison system in three hours of harrowing and brilliantly constructed television, writes Amelia Berry.
The modern prison system is cruelty industrialised. It's the triumph of brutality and suffering—neglect masquerading as justice. As the great prison abolitionist Angela Davis wrote, "Prisons do not disappear social problems, they disappear human beings. Homelessness, unemployment, drug addiction, mental illness, and illiteracy are only a few of the problems that disappear from public view when the human beings contending with them are relegated to cages."
As writer Jimmy McGovern's award-winning drama series Time returns for a second season, it once again lays bare the horrors of the British prison system in three hours of harrowing and brilliantly constructed television.
Season one followed Sean Bean's character Mark as he navigated life in prison for the first time—a performance netting him a BAFTA for best actor. For season two, Time assembles an entirely new cast to tell an entirely new story, this time set within a women's prison. Only one character returns, Siobhan Finneran's prison chaplain, Mary-Louise.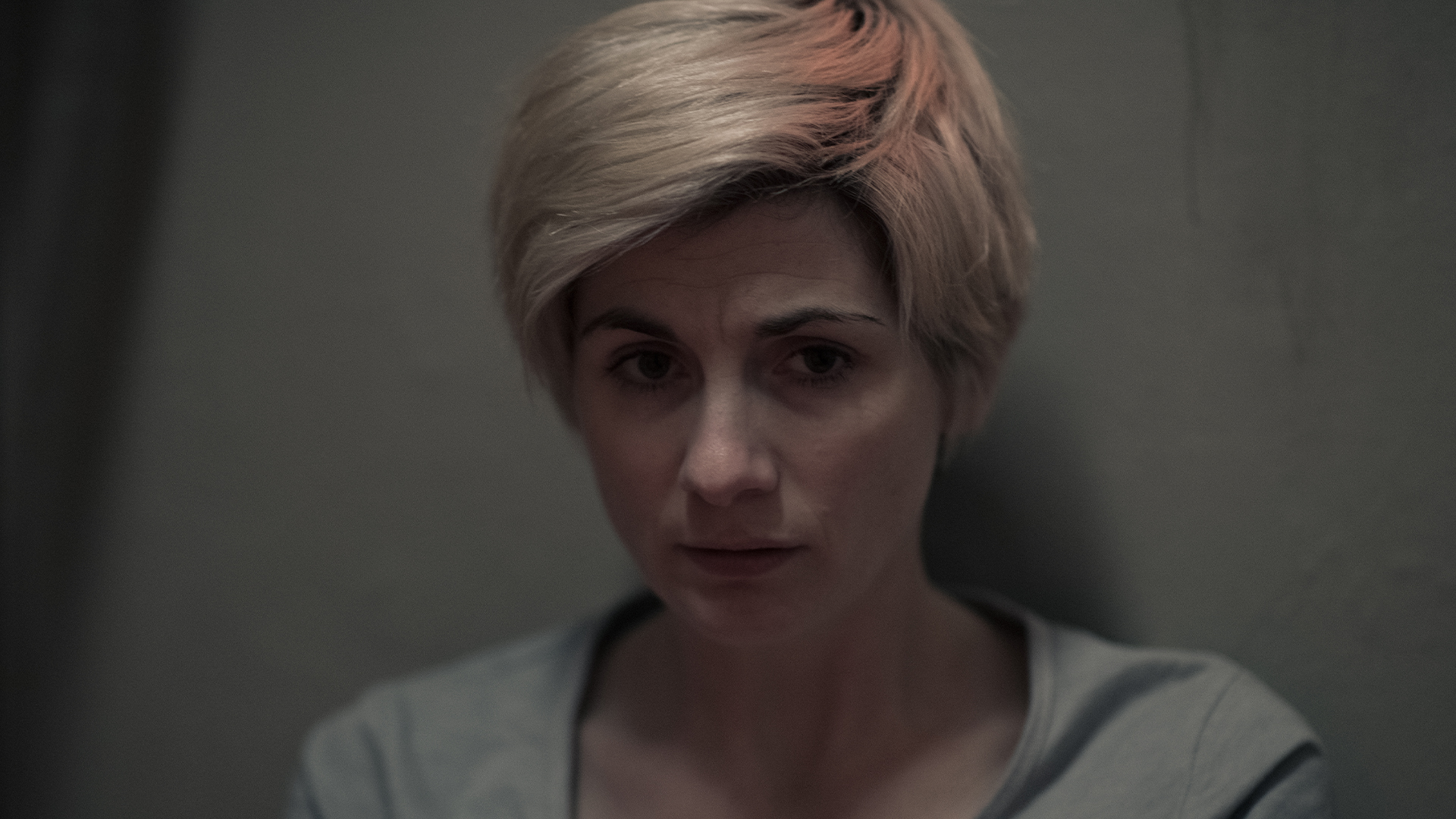 Jodie Whittaker (Doctor Who) plays Orla. She's a single mum, struggling to support her three kids on meagre wages. After she's arrested for fiddling her electricity bill, the only person she can turn to to care for her children is her mother, a serious alcoholic. Orla can barely believe she's been sent to prison, and she struggles to adapt to life inside, separated from her children and forced to spend time with people she considers beneath her—drug addicts and violent offenders.
Speaking to Big Issue, Whittaker said, "What reading about [the prison system] does, which is really good from an acting perspective, is it makes you so rageful you can tear into every scene full of rage and frustration." It's an energy that comes across strongly in her deeply felt performance.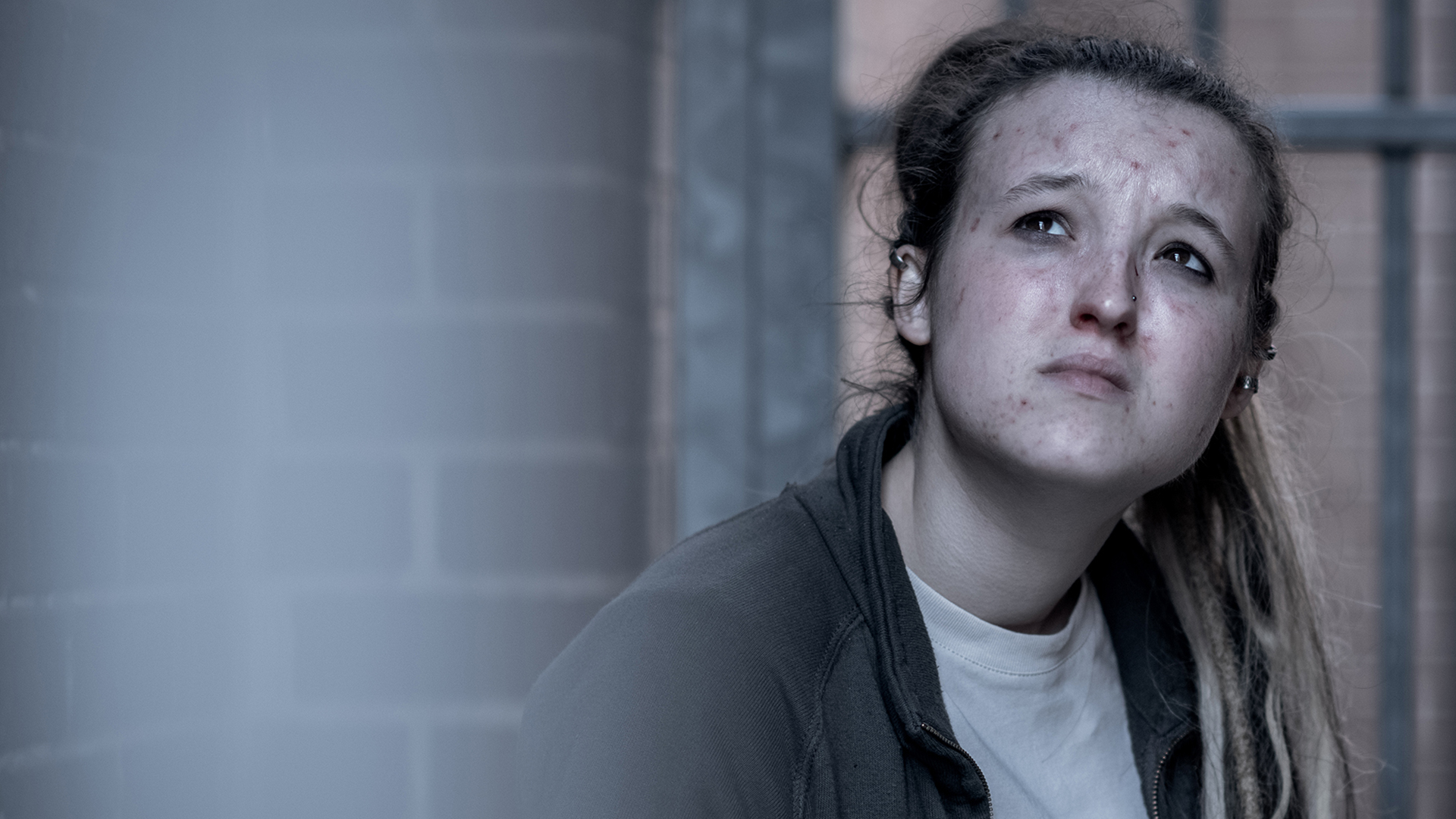 Off the back of their role as Ellie in The Last of Us, Bella Ramsey makes an astonishing transformation as Kelsey. While Orla was sure that this was all a misunderstanding and she'd be out by the morning, Kelsey knows exactly what she's doing in prison, making a beeline to negotiate with the nurse for a higher dose of methadone the moment she arrives.
She's a heroin addict, with a dealer boyfriend on the outside more than happy to smuggle a supply in for her. But it isn't long before Kelsey discovers that she's pregnant, leaving her with some difficult decisions to make.
"Kelsey was a character that felt more external, that was terrifying. So to be given this opportunity, to be trusted with this character that I didn't feel like it came naturally to me, it was scary," Ramsey told The Radio Times, "Although the characters are all fictional, we're representing real people in the world, so there was a lot of responsibility, to make sure that it was done correctly, respectfully and accurately."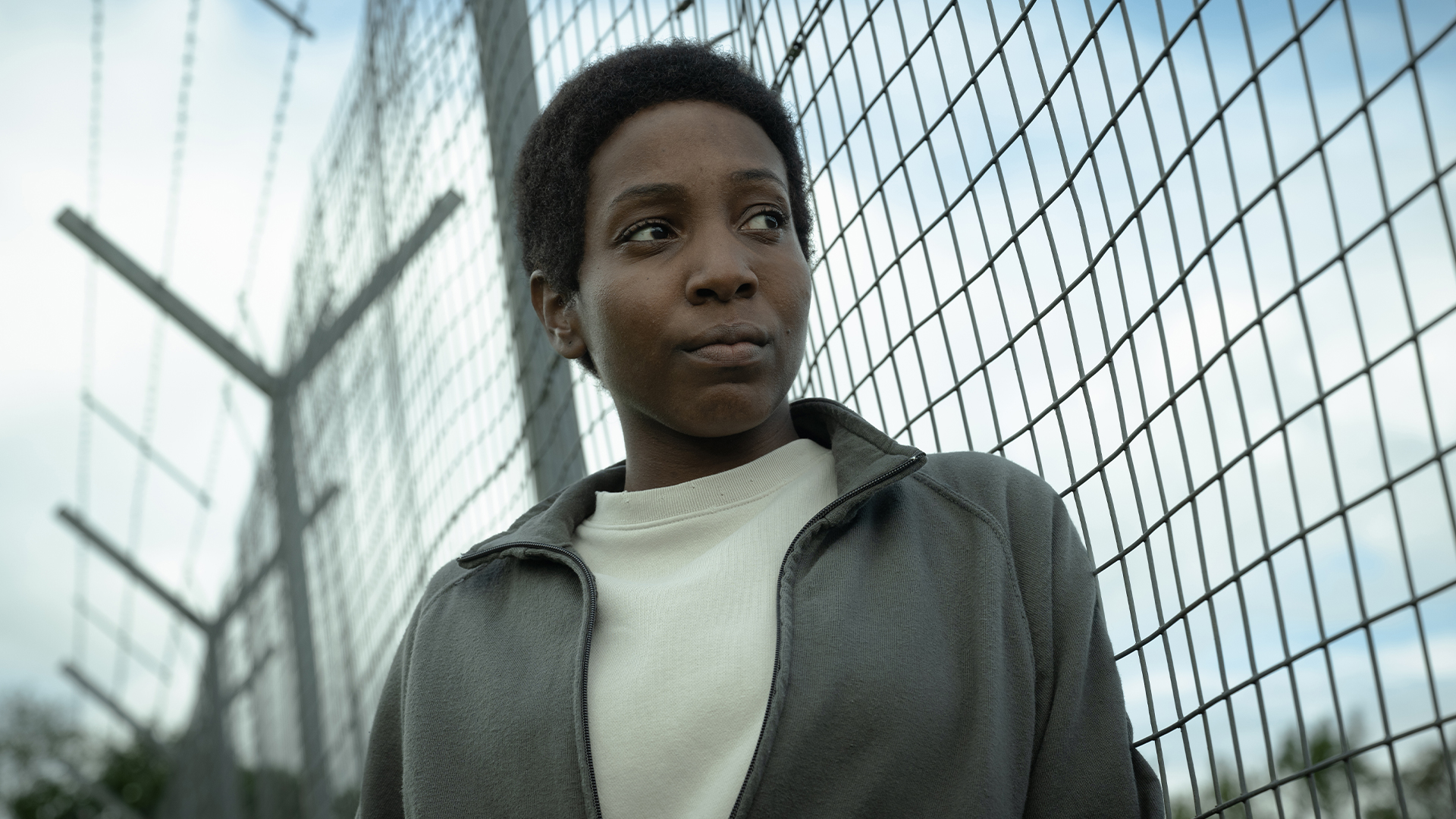 The central cast is completed by Tamara Lawrence (The Silent Twins, Kindred) as Abi. A former nurse, Abi is already several years into a life sentence. Although she says it's for murdering her sister-in-law, there's the suggestion that she's harbouring a dark secret. Rooming with Orla and Kelsey after a prison transfer, she takes on a kind-of big sister role to her two new companions. But when the truth comes out, who will remain standing beside her?
"Being a part of women-centred stories and productions is very important to me, as well as projects that challenge a prejudice," Lawrence has said, "Time series two humanises a sector of society that is too often and easily vilified by elucidating the layered reasons why people end up in the criminal (in)justice system."
While the subject matter is ugly, difficult, and demanding, the production more than rises to the occasion.
After writing season one alone, Jimmy McGovern, known for his socially conscious dramas like Cracker and Hillsborough, is joined by novelist, TV writer, and former lawyer Helen Black (Life and Death in the Warehouse) for season two. Succeeding Lewis Arnold in the director's chair is BAFTA-nominated Andrea Harkin, known for her short films Waterbaby and The Party.
While these personnel changes are apt considering the new focus on women's issues, they also bring a richness and distinction—season two feeling more like a parallel or companion to season one than a straightforward follow-up.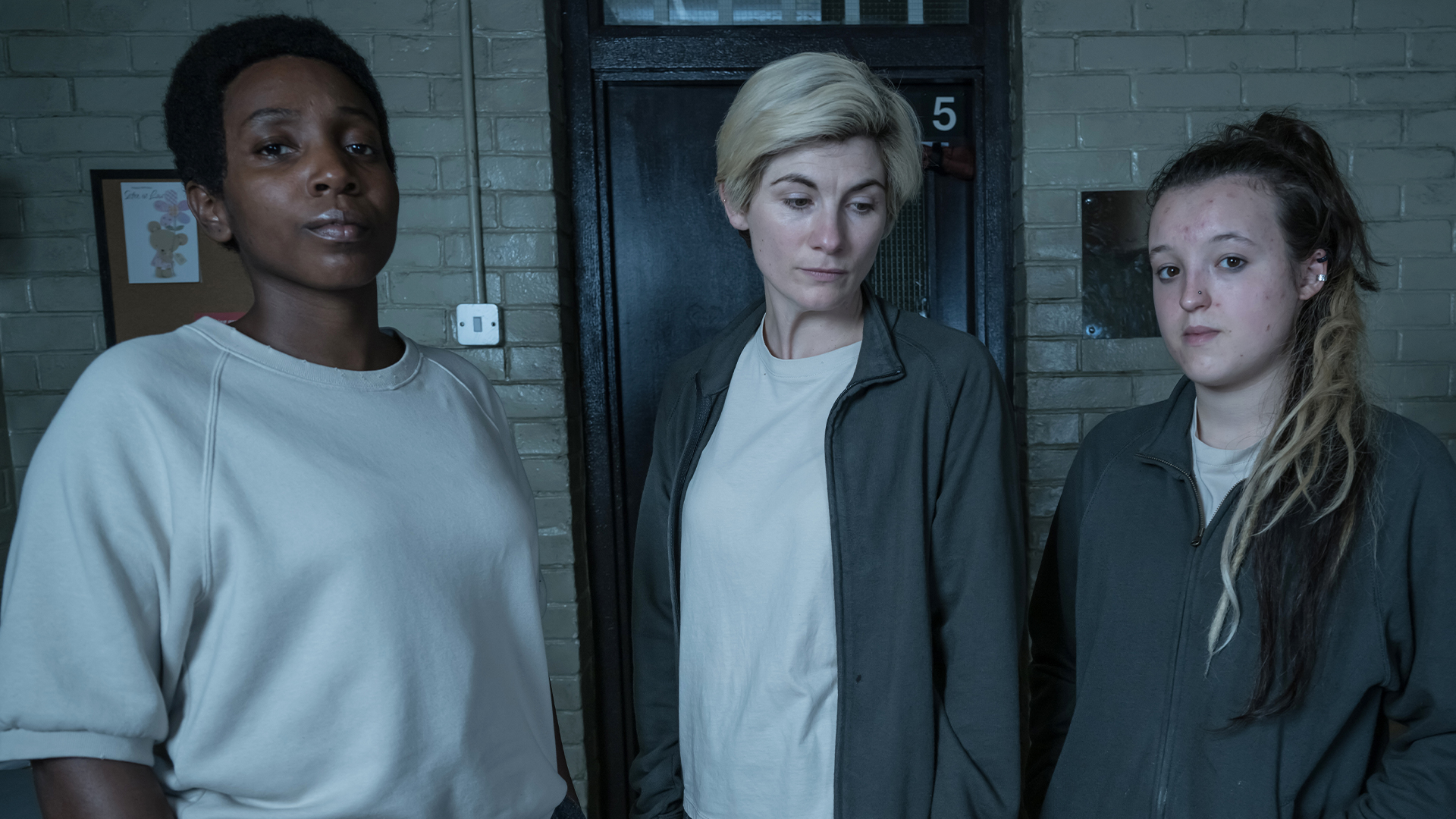 Across the board, the performances are breathtaking. For three actors used to playing characters packed with spark, wit, and defiance, it's shocking to see them made so small. It's not all pain and misery either—moments of hope, growth, righteous anger, and the rare relief of black comedy, are all given tremendous weight and emotive force in the hands of Whittaker, Ramsey, Lawrence, and the supporting cast.
"This is the best cast I have ever seen assembled for any drama of mine," McGovern said in the BBC season announcement, "The best crew too." Watching the completed series, he might just be right.
Time is not a show for the faint of heart. It covers violence and abuse, mental illness, drug addiction, alcoholism, and sexual assault. It's unflinching in showing the cycles of poverty, homelessness, and systematic disenfranchisement that push people back into the prison system and keep them there.
At the heart of Time, however, is a deep belief in the power of personal redemption. Though the system may take everything from you, and though it frustrates improvement and recovery far more than it encourages it—no person is a lost cause, no life is beneath saving, no hurt is too great to recover from.
While this might seem jarring against the grim barbarity of life in prison, really it's this deep empathy that is the essence of Time's anti-prison message. To quote Angela Davis once again, "Optimism is an absolute necessity."
Beautifully put together and centred around three brilliant performances, Time may be a difficult watch, but it is all the more rewarding for that.