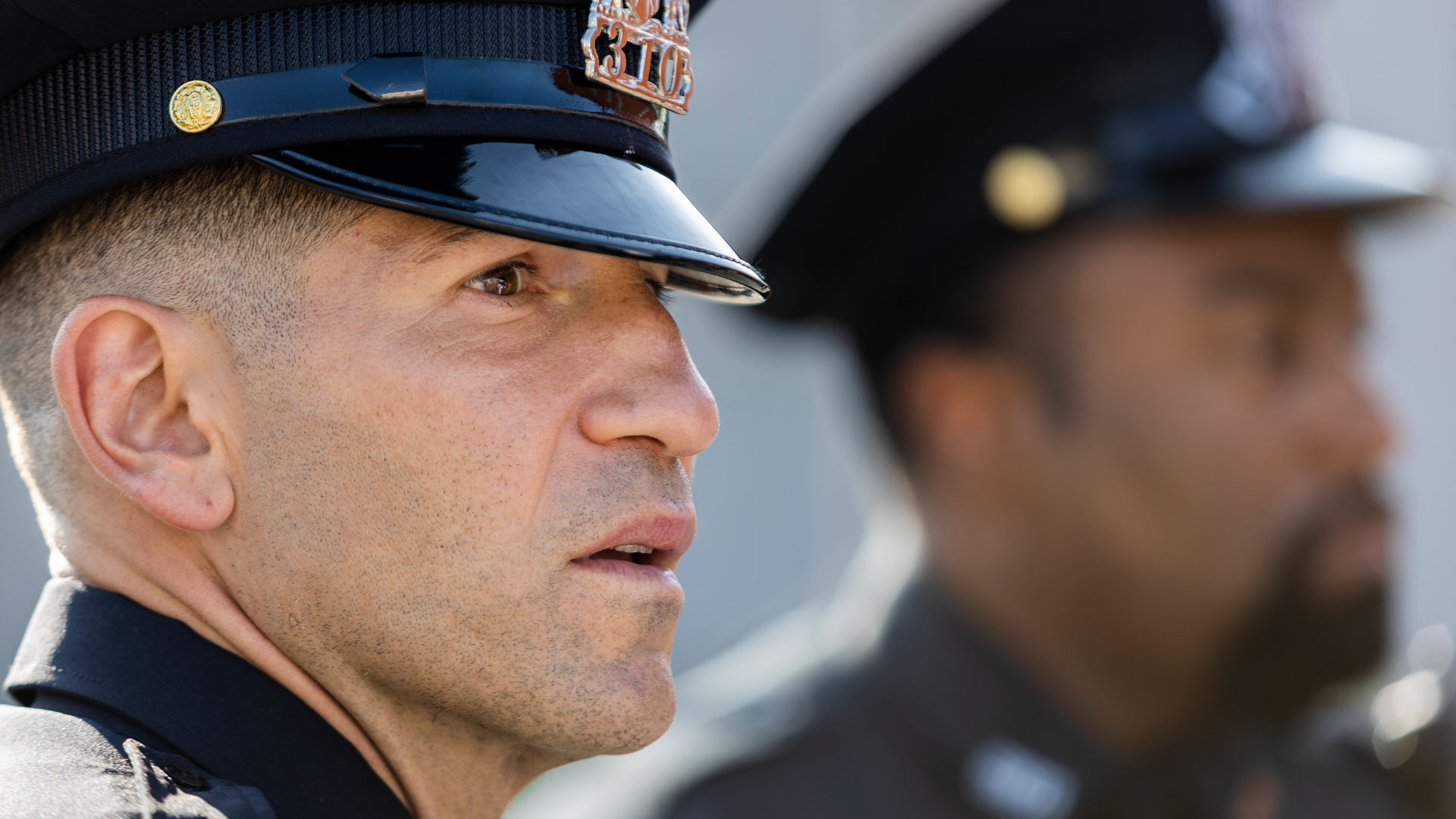 We Own This City sees The Wire creator David Simon return to the streets of Baltimore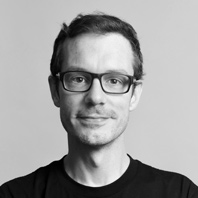 ---

Jon Bernthal stars in The Wire creator David Simon's true tale of crooked cops We Own This City – stream it on Neon from May 3. Tony Stamp has more on what to expect from this tale of systemic failure and police corruption.
Freddie Gray died in 2015, seven days after his arrest by Baltimore police. His death was ascribed to an injury to his spinal cord, which had been "functionally cut through" after an incident in the van he was loaded into, which damaged his nerves so much he lost control of the muscles required to breathe.
"I can't breathe" became a rallying cry for the Black Lives Matter movement after the death of Eric Garner at the hands of New York cops, when cell phone footage showed him repeatedly saying it while being detained. It's a phrase that's deployed at a key point in We Own This City, to a shocked Sgt. Wayne Jenkins, played by Jon Bernthal.
Jenkins is a real guy, currently serving 25 years in prison for a litany of charges relating to his time in the Gun Trace Task Force, a unit within the Baltimore police tasked with getting guns and drugs off the streets. The unit did its job well, and the subsequent freedom given to them allowed its members to skim money and drugs from stashes they found—as well as plant evidence and abuse their power in all sorts of ways.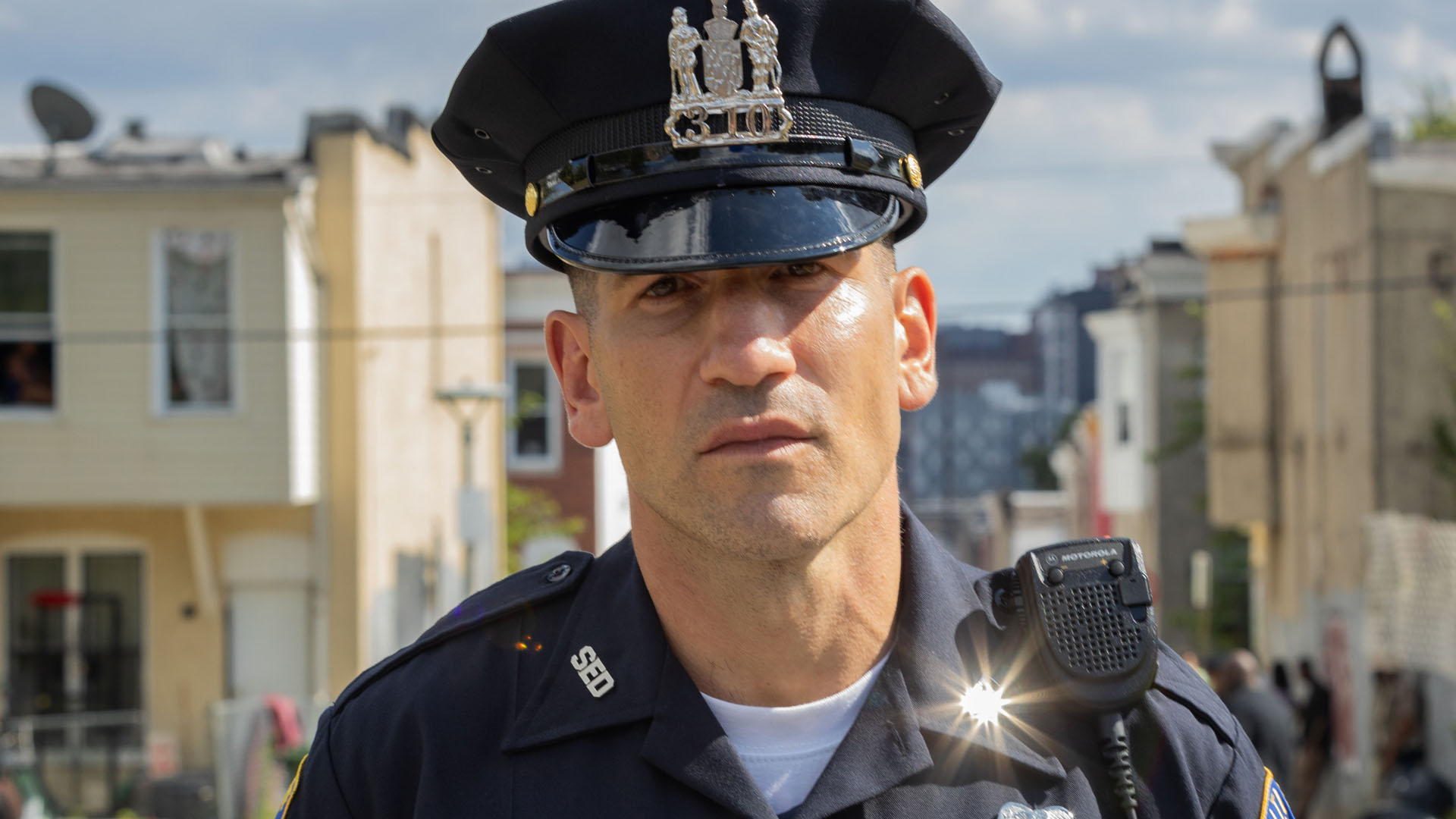 We Own This City gets its title from another line delivered by Jenkins. By the time it's said, late in the series, the murder of Freddie Gray has been repeatedly evoked. His ghost haunts the show, silently judging the systemic rot that allowed these cops to act with impunity. And because this was developed by David Simon, it's the system that's really under the microscope. Anyone familiar with The Wire, or Treme, or Show Me A Hero will know that he doesn't deal in goodies or baddies; he wants to locate the problem at the root. Cops like Jenkins are just the symptom.
The Wire is the best point of comparison here, in fact during the show's first few episodes viewers might feel like they're back in familiar territory: another ensemble show about law enforcement in Baltimore. As it continues though, it becomes clear We Own This City is a different beast.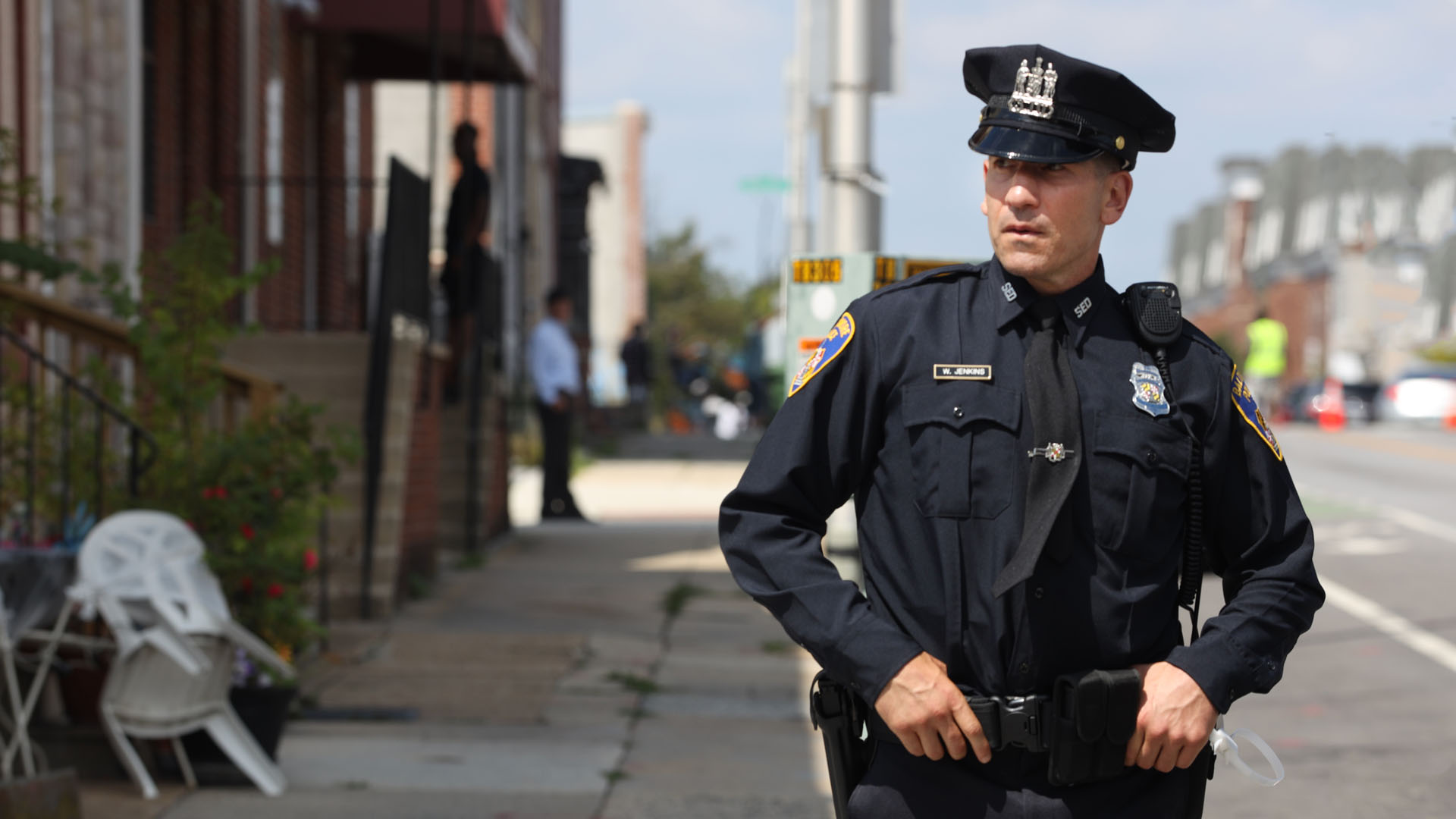 The key difference is its chronology. This is not a show for the casual viewer, with a constantly shifting timeline cutting between dual investigations of the GTTF and flashbacks to Jenkins' various crimes, presented non-chronologically. Taken as a whole, you start to see his increasing boldness, and invulnerability, but it takes a while to come into focus. It's like a mosaic of crime scenes and backroom dealings, and it's up to you to keep up.
Sign up for Flicks updates
The showrunners do help in a few ways: we see police log sheets appear with case names and dates before we enter another one of Jenkins' misadventures. Even more helpful is Bernthal's shifting hairstyles: clean and cropped as a newly minted sergeant; increasingly moustached and woolly-headed as we progress. The flashbacks are framed by the FBI and Civil Rights Division investigations questioning GTTF officers, and for the attentive these function as journalistic explanations of each violation of police procedure.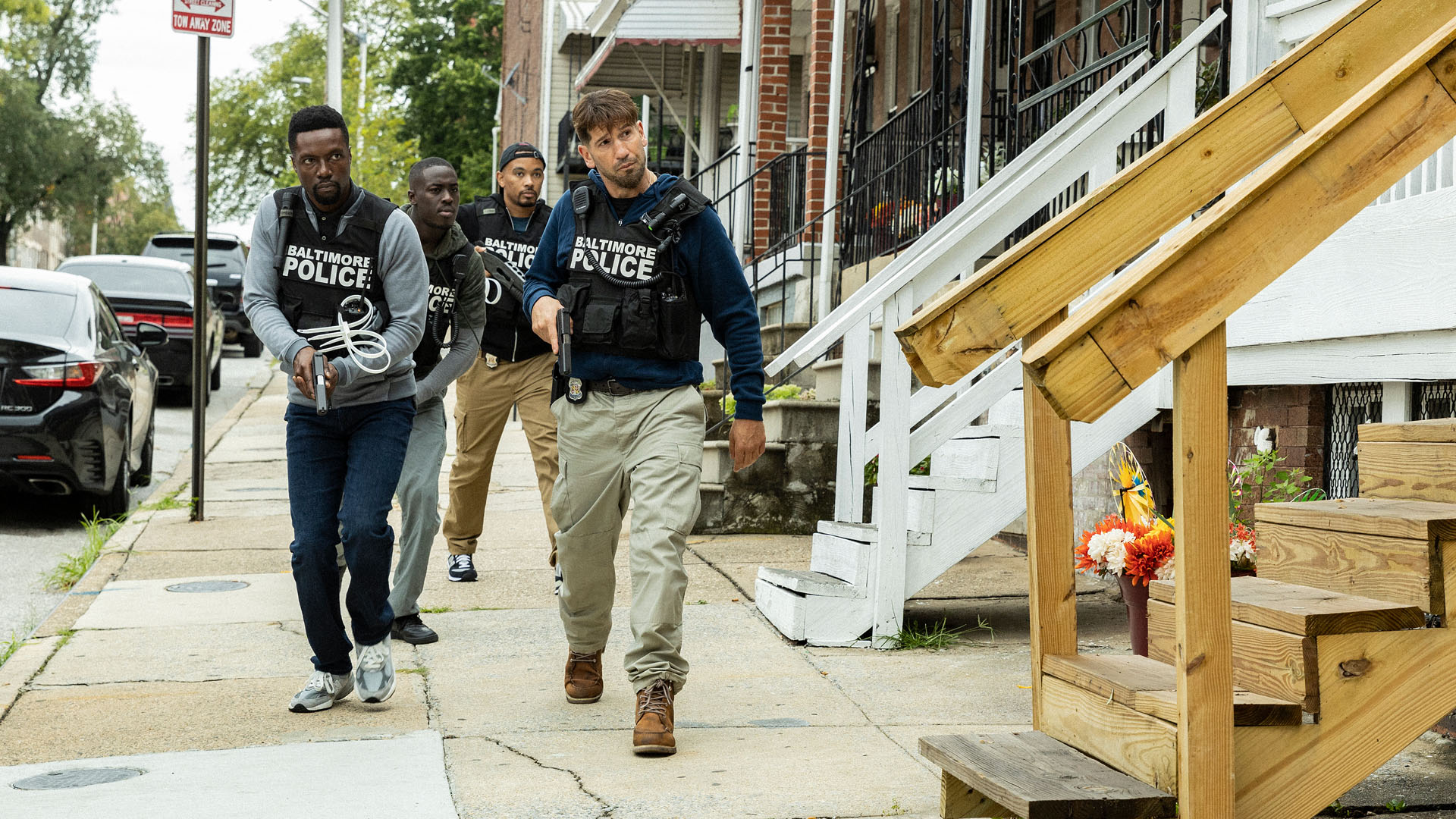 David Simon was a journalist at the Baltimore Sun for twelve years, something which has informed nearly all his TV work, and We Own This City, like Generation Kill and Show Me A Hero before it, is based on a nonfiction book. Written by fellow Sun alumni Justin Fenton, like the show it follows the two investigations as they unfold and eventually merge.
This intricate approach means that for a few episodes it can be hard to grab onto a throughline, let alone a lead character. Eventually though, a few emerge. Jenkins is the person we spend most time with, and the figure both investigations revolve around. One fascinating detail reveals a GTTF officer who never kept the money he'd skimmed. When asked why he took it in the first place, he says Jenkins was his boss. What choice did he have?
Bernthal eats up this role, as you'd expect. He's constantly shifting his weight, sizing up situations, and as the years progress, running his mouth, as he brazenly sells drugs, has guns planted, and puts innocent men behind bars. His approximation of a Baltimore accent is a thing of beauty, the vowels in particular.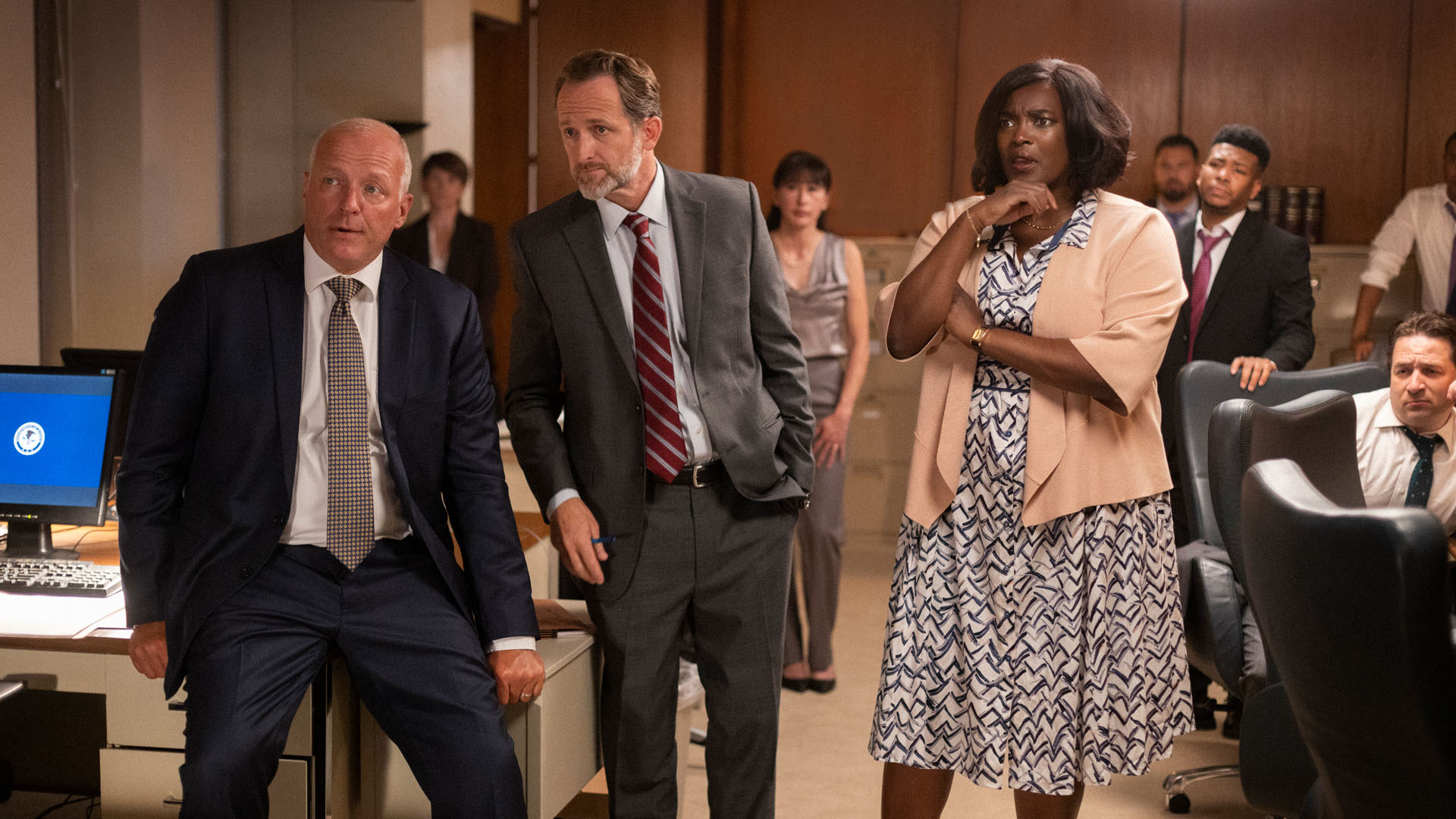 The show's moral centre, if it has one, comes from Nicole Steele, the attorney investigating racist officer Daniel Hersl (played by Josh Charles, a long way from Dead Poets Society), for the Civil Rights Division. She's played by Wunmi Mosaku, a British actress recently seen in American shows Loki and Lovecraft Country, here given scope to be magnetic and nuanced, even though like most Simon characters, she's mostly shown just doing her job.
The FBI investigation is led by agent Erika Jensen, played by Dagmara Domińczyk, recently seen on Succession. But the third most prominent role goes to Wire veteran Jamie Hector as Sean M. Suiter, homicide detective. Hector played Marlo Stanfield on The Wire, and has been seen recently as the amiable Jerry Edgar on Bosch. Suiter is something else entirely, a guy lured in by Jenkins who manages to back himself out, only to have it haunt him years later. As played by Hector there's a wholesomeness and humanity to him, a flawed man trying to make amends.
All six episodes are directed by Reinaldo Marcus Green, helmer of King Richard and Monsters and Men, the latter film inspired by the murder of Eric Garner which makes him a logical choice for this material. We Own This City feels expository in the best way, and Green's unfussy direction—lots of mid shots, nothing fancier than a slow zoom in for emphasis—suits the approach much like Tom McCarthy's did for the similarly journalistic Spotlight.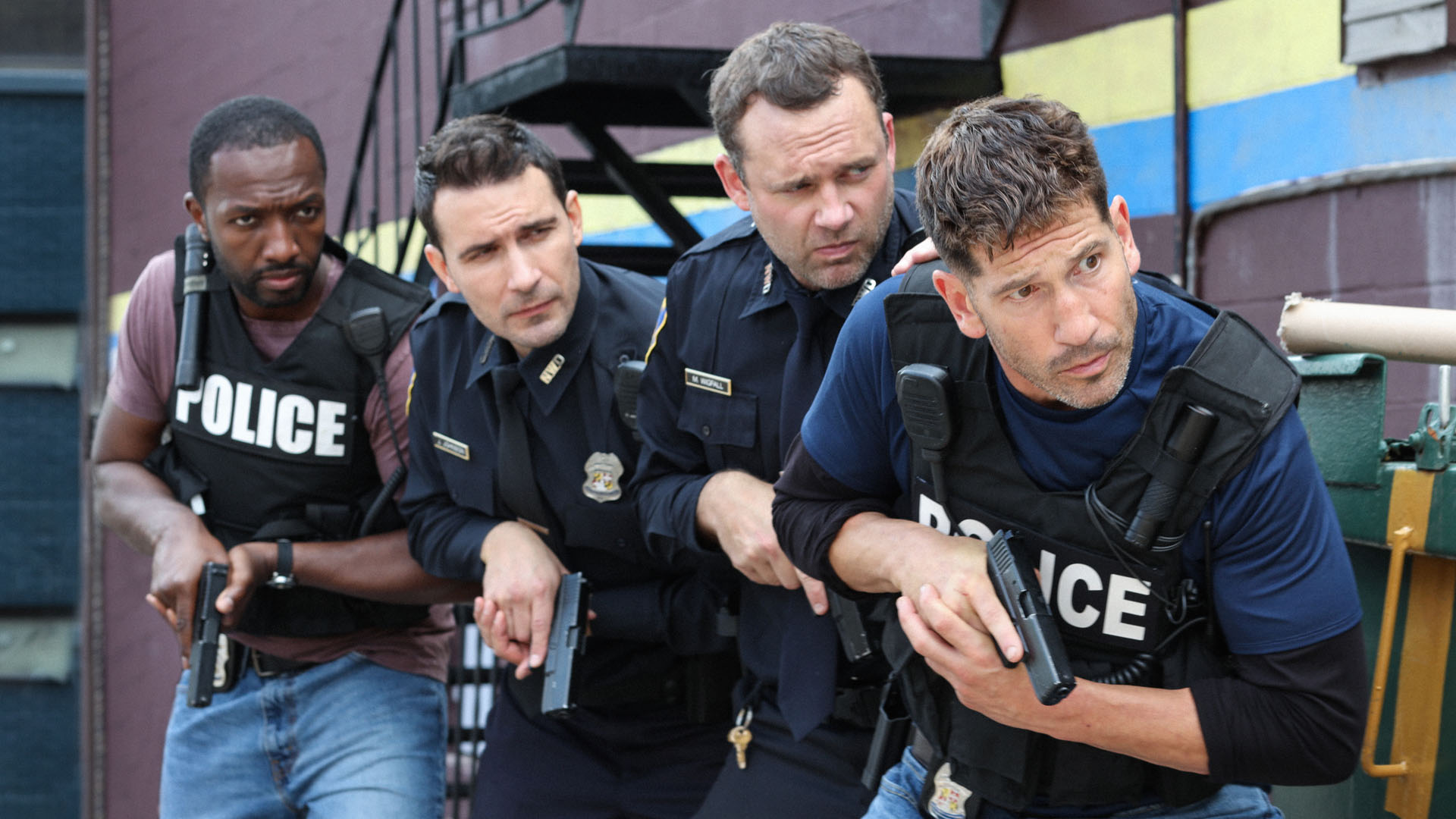 Green also has a personal connection to the show, as he told Backstage.com: "I know what it's like to walk down the street and be patted down. It doesn't matter how many master's degrees I have; at night with a hood on, I'm just a Black and Latino man". The show features multiple scenes of the GTTF detaining people for minor infractions. If they run, that's a reason to chase them.
After Freddie Gray's death as protests were held on the streets of Baltimore and anti-police sentiment was rife, the cops responded with a slow-down, a kind of soft-strike where they simply did less work. It was presumably intended as a warning that without them things would get worse. As far as the powers that be were concerned, officers like Jenkins were to be left alone as long as their arrest numbers stayed good. Whatever else happened was incidental.
The opening credits of We Own This City features a montage of Getty images and news footage, starting with Black children playing in the street before transitioning into scenes of protest and quotes about cops acting like 1930s gangsters. It's another David Simon show that illustrates systemic failure, shows the temptation of corruption, and underlines—with frustration—the human toll of it all.