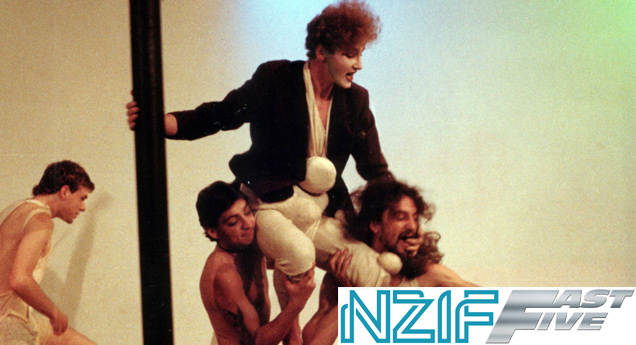 Interview: 'Free Theatre' director Shirley Horrocks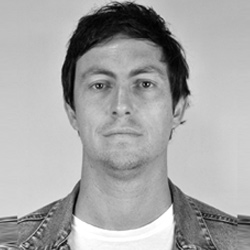 ---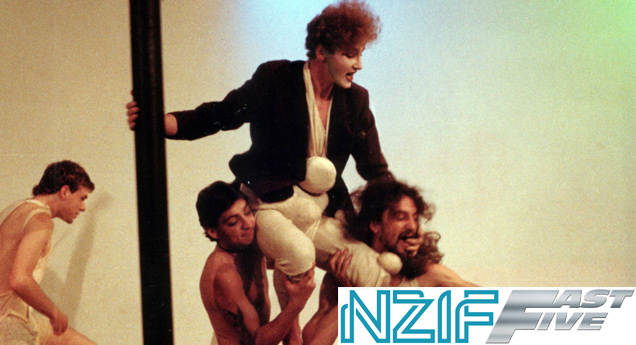 Free Theatre is a documentary from filmmaker Shirley Horrocks on the storied 37-year history of Christchurch's often provocative, always daring, institution of the same name. We asked Horrocks five quick questions about the film as part of our #NZIFFastFive series of Q&As.
---
Please summarise your film in EXACTLY ten words.
Is it challenging to convey the immediacy of theatre through the format of film?
Free Theatre has always been multi-media in their approach, enlarging the nature of theatre. They create colourful, dynamic spectacles with lots of music – and those results can be powerful on the screen as well as on the stage.
Has the kind of engagement from audiences changed since the earthquakes? I wonder if they seek a different kind of connection.
The earthquakes transformed Christchurch city life but members of Free Theatre responded immediately to the new situation. Their style of performance has always involved thinking in new ways and working in new venues. Their post-earthquake events have been among their most colourful and imaginative, with lots of community involvement – for example the energy and humour of their giant puppet parade 'Canterbury Tales.'
Is there a moment from the Theatre's history that makes you think "nope, that's not for me!"
Sure, they can be a very wild bunch at times, but researching the group's 37-year tradition I have been constantly surprised and charmed – I've never had a turn-off moment. I think Free Theatre is a hidden treasure, and people outside Christchurch will be amazed to discover what this unique group of creative people have been doing for nearly four decades.
What was the last great film you experienced?
I went to 32 films during the last NZ International Film Festival and a lot of them were memorable – from the 1925 classic Variety to new films by Frederick Wiseman, Jim Jarmusch, Laurie Anderson, and many others. I don't only look for "great" films, I want surprises, innovations, variety – and the Festival always delivers that in spades.