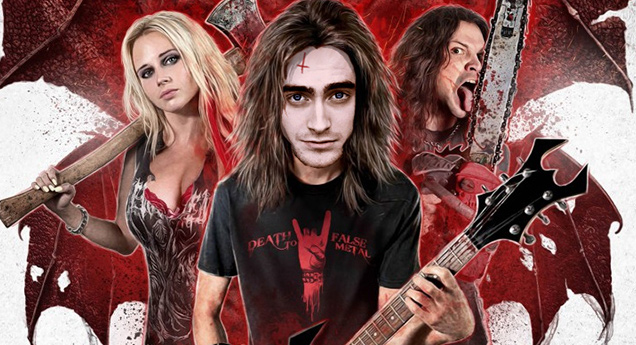 Jason Lei Howden Gives Us the Inside Scoop on his Daniel Radcliffe-starring 'Guns Akimbo'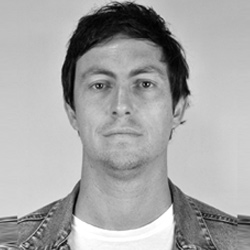 ---
Radcliffe, recently seen in Now You See Me 2 and Swiss Army Man, will play lead character Miles, an ordinary guy who suddenly finds himself forced to fight a gladiator-like battle for a dark website that streams the violence for viewers. Miles must fight heavily armed Nix and also save his kidnapped ex-girlfriend.
We are so into this. For reference, 'guns akimbo' refers to dual-wielding guns, in other words, one in each hand.
Like we said, we are so into this.
While we knew Howden probably couldn't reveal too many details, it was great to have a chat and find out as much as we could about Guns Akimbo – as well as digress into conversing about genre filmmaking in New Zealand. Read on for our chat, edited for length and clarity, and join us in getting bloody excited.
---
FLICKS: 'John Wick' proves that there is still life in fresh, yet traditional, action movies at a time when the blockbuster versions just seem to be getting bigger and bigger. Where do you think your film will slot into the landscape?
JASON LEI HOWDEN: I think it's one of those things that's really going to appeal to fans of John Wick and also comedy-action; movies like Deadpool and Kick-Ass. It's a film I've been kicking around for a few years now, and it's only recently where the action-comedy genre is getting stronger and more well-recognised, there's been a lot more interest in that. And that's what led to us getting it sold recently, I think.
I mean you wouldn't really consider John Wick as action-comedy, but there's something very different about it to, like you said, those really inflated action movies.
But yes, definitely John Wick's sort of the high watermark for us. It's like, "How many bullets can we get on screen? How many people got shot in John Wick?" Yeah, they've set the bar there for us, and it's a pretty high bar, but it's something we're looking to try and beat, hopefully.
Not to dwell on 'Wick' for too long, but I think one of the other interesting things about it is that there's some world-building going on in there that isn't just appropriating some existing IP. How important is it for you to be able to weave those sorts of new ideas into a film? And then how difficult is it to convince people to fund something that's actually a new idea?
The producers released a short statement about Guns Akimbo, and I think there'll be a bigger release coming soon which delves deep into it. We're keeping some of that under wraps. I think the concept has been really appealing to a lot of people overseas. It's hard to explain without going too in depth with it, but like John Wick, it sort of exists in a world like ours but slightly removed. I wouldn't call it futuristic, but sort of the world in like two years, possibly.
It's been really interesting, how that worldbuilding has sort of changed over these few years, because the world we're living in is changing so fast, the technology's changing. Social media's changing. It's exciting, sort of being on the cusp of a lot of those things. I rewatched the original Kick-Ass and it's amazing how a lot of that social media stuff seems very dated now. All the characters are using MySpace [laughter].
But the initial concept, I think, has proven to be really popular and in the coming few weeks, we're going to announce a few more cast members, and yeah, really sort of get into pre-production.
Is doing something larger than life more appealing to you as a director? Something that's a bit more looking a bit further ahead or a than a contemporary gritty film?
Yeah, totally. I've always endeavoured to work on things that are a bit more ambitious, a bit more stylised I guess. And, yeah, Guns Akimbo definitely fits that bill. It's definitely not a film to be taken seriously. It's very much an action comedy.
How quickly have things been moving prior to that massive casting news about Daniel Radcliffe starring?
I chatted with Daniel last week and he was my first choice for Guns Akimbo, and so, yeah, I've just been very, very honoured to have him on board. He's one of the most exciting young actors working at the moment. I think the stuff that he's doing is amazing, the roles that he's choosing are really interesting and dynamic and, yeah, he's just so perfect for this role. So it's been great.
I was kind of surprised about how fast things had been moving because we've been working on it sort of like off and on the past year and a half. Sort of after we did our world tour of Deathgasm, we came back, and I was working on the script and sending it out to people. I didn't realise that we're doing a press release or anything last week. So sort of I woke up in the morning and checked my emails and Facebook feed, and I was like, "Oh, wow [laughter]."
I met up with those guys when I was in Los Angeles during the Deathgasm tour. And I was introduced to them from a director friend, Corin Hardy, who is currently filming The Nun in Romania. You know, The Conjuring 2 spinoff? He showed them Deathgasm, and they really enjoyed it, and we set up some meetings. I pitched Guns Akimbo, and yeah, they were loving it.
It sort of went from there, really. They're great guys, they really get the concepts and they're really pushing it hard. They're in Cannes at the moment, doing that whole thing – everyone's really excited, and now things are kicking off. There's just so much work to be done [laughter]. It's great. Sort of my favourite part of making a film is pre-production, I think. It's where just so many cool ideas come together, and you really sort of get a feel for what you're about to make. It's exciting.
I'm really intrigued by Joe's characterisation of the film in the Variety story, where he describes it as "a commercial action film". Those are three words that I don't really associate with anything that's been made here ever.
Yeah. And it totally could be. It's not outside our abilities. We've got such talented cast and crew. I guess back in the day the special effects stuff would've been prohibitive, but I think that's changing a lot now with visual effects, and I guess it's just breaking through that perception.
I guess when you look at something like Hot Fuzz, that's something that could definitely be done in New Zealand, without a doubt. Some small town conspiracy. turned into an overblown Michael Bay film with explosions and gunshots? Yeah.
When do you get underway with shooting?
We haven't locked down a time. It's only been a matter of weeks since they sold the option. And so I think in the coming few weeks we'll be able to lock down all that information. But, yeah, definitely before the end of the year I'd say.
Let's digress for a minute about making films in New Zealand and the experience that people have trying to get stuff happening out of here. 'Deathgasm' was a genre film that exists because of a small budget financing gamble that the Film Commission took with some of its funding via Make My Horror Movie. It's not an easy industry and there's a lot of conversations about funding, including a really good thread on Facebook where discussion's been happening over the last couple of days. What's it like to be developing 'Guns Akimbo' with international partners in place, as opposed to locally?
It has been an interesting one and straight off the back of Deathgasm I was trying to get stuff started in New Zealand and yeah, it is hard. Even after you've made a feature, it's still really hard. I don't actually know if it gets that much easier, especially since Deathgasm doesn't seem to have had that much of an impact in New Zealand, compared to other countries. It played in the NZ International Film Festival here, etc.. And also there's a rabid local fan base, especially in the heavy metal and horror community, but outside of that it's not really known at all by anyone in New Zealand I'd say. Or even really in the New Zealand film industry. I don't think many film industry people or producers sort of gave it a watch.
It's difficult, eh? Because the niche that exists for that film is one that's filled with rabid enthusiasm, and as you saw with the film internationally, when people encounter it within that community, they think it's fucking awesome. However, that is just a small slither of the population of a small country here, right? So does it leave you back at square one when it comes to your next feature?
Totally. And maybe it even makes it a little bit harder trying to get the next one off the ground. I guess a bit of a stigma with horror. It does open doors, but at the same time, there is a stigma there.  I've been trying to get projects off the ground in all sorts of places, like talking to a lot of producers in Australia and America and Britain. And I've got two other projects that are in progress as well as Guns Akimbo that hopefully we can announce soon.
But, yeah, I'm not sure what the answer is. I was looking at early '90s funding decisions when stuff like Braindead was getting $3 million and Once Were Warriors and Heavenly Creatures and Jack Be Nimble – the sort of mindfuck horror film that not many other people remember, but that got a couple of million. And, yeah, I don't know. Is there less money in the kitty at the Film Commission?
I don't really know what the answer is or why films are only getting the 100 grand, 200 grand treatment for the genre films. I definitely think there could be more put towards that, but the system is the Film Commission works with New Zealand film producers. So I think a lot of the impetus is on the producers in New Zealand to start hooking up with genre directors and start trying to push those sort of projects we want to get them made, which has been my experience at least.
It's hard approaching the Film Commission if you're just a writer and director. A lot of the time you really need a producer attached to a project and to go in there with a producer.
Otherwise, it's just a case of here's that super idea and hearing "But how? How does it happen?"
Yeah, yeah. And that was the thing with Guns Akimbo as well. I'd love to make it in New Zealand, but we just don't have a history of action movies. We don't see ourselves as a country that produces action movies. And so I can kind of see why when you bring a script like this to New Zealand producers, they're like, "Well, that's cool, but how are we going to do it [laughter]?"
We can't wait to find out more about 'Guns Akimbo' – including some reportedly exciting casting announcements. We'll be following this one closely, to let you know all about it, and in the meantime staying goddamn amped.