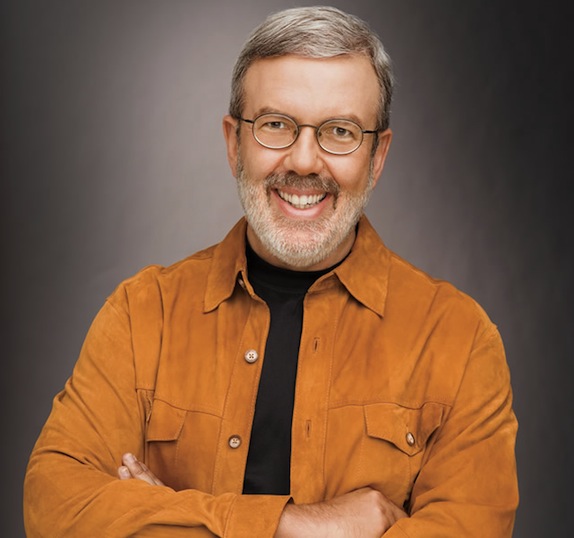 Maltin's BOMBs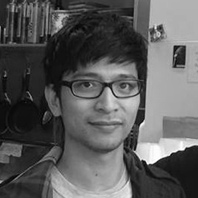 ---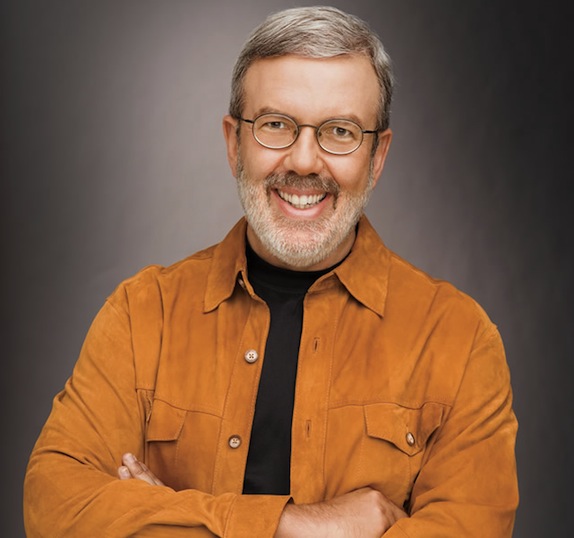 Last month film critic Leonard Maltin announced that the 2015 edition of his annual Movie Guide would be the last. As far as I'm concerned, this is as significant as the death of 35mm film projection and the death of video stores. It's yet another signpost announcing the changing ways we consume and search for information on movies in the 21st century. You can't deny Maltin's importance: he's been in the game for 45 years, and like the late Roger Ebert, he's that rare, widely recognisable film guru who was able to penetrate the everyday household. I definitely knew Maltin's name long before I came across Ebert, and I still regularly read the 1996 edition of his Movie Guide which I've never upgraded.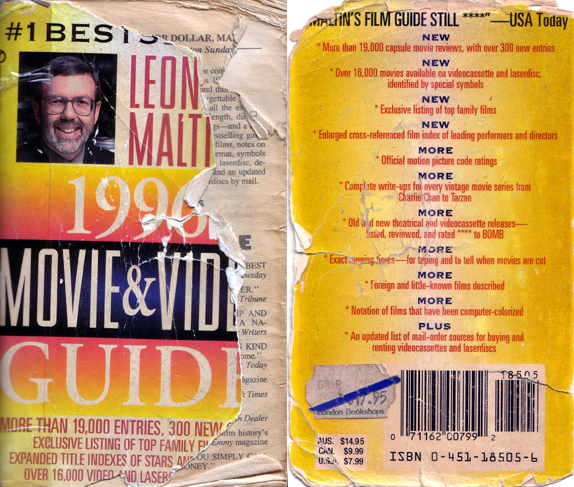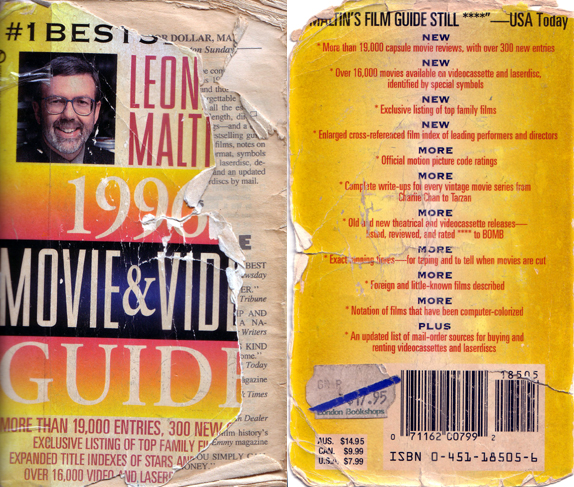 Granted, my copy looks like it shouldn't be around anymore. It's tattered, completely split right down the middle. Pages are slowly coming off. It's possibly the most miserable-looking thing I own. And it resides in my toilet. I do have Mick Martin and Marsha Porter's guide in there too, but I don't pick it up nearly as much — it's always Maltin I reach for when I take a shit.
Even though the internet's vast, varied depth of knowledge has long eclipsed Maltin as a voice of authority on film, the guide remains incredibly useful to me:
Call me crazy, but for a quick look, sometimes I find it easier to just open a book and find what you're looking for by flicking through pages.
In this age of waffle-prone blogging, Maltin's brevity is refreshing. The clipped style has in some way influenced my writing too.
The layout — screeds of tightly packed copy, with no line breaks — makes "digging" fun. It does one thing the internet can't emulate as well: allow me to open up to a page and randomly find a movie. The guide functions, now more than ever, as a treasure trove of movies I've yet to discover.

I'm aware there's a general feeling in the the cinephile community that Maltin (i.e. Maltin himself, and his team of writers who contribute to the guide) is supremely uncool and conservative in his tastes, often struggling with transgressive/outre cinema (whaaaat? 2 stars for Blue Velvet!?). But rather than knock him on grounds of questionable taste, I'd rather use it as opportunity to seek out those films he slammed and give them a fresh look, especially the ones that have been given the BOMB rating. A lot of them are deserving, others not so much, like the following list. I'm not saying these are masterpieces or anything, they're just cool/weird/interesting/entertaining movies which, on the Maltin scale, I would rate at least **½, no less (a few I'd even give ***):
---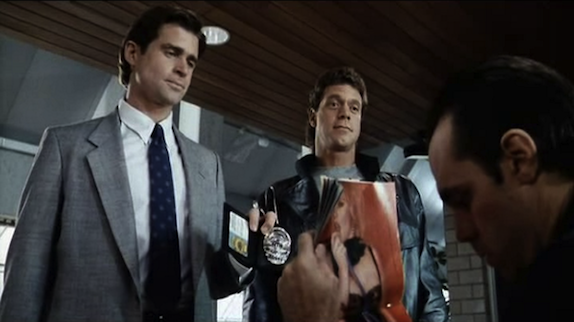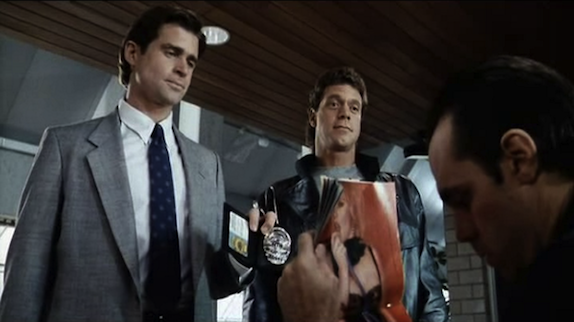 Maltin: Moronic, occasionally disgusting turkey with cops Williams and Piscopo confronted by criminals miraculously returning from the dead.
Yes, Dead Heat is moronic, but also seriously very, very funny. Piscopo's constant spurting of one-liners delivers consistent laughs, the direction by Mark Goldblatt, who currently edits Big Action Pics like Rise of the Apes, is pretty sharp, and the effects are killer. A perfectly stupid, lightning-paced B-movie that more people need to see.
---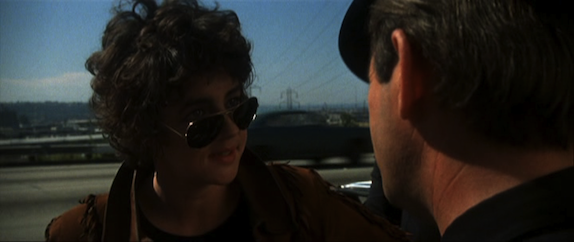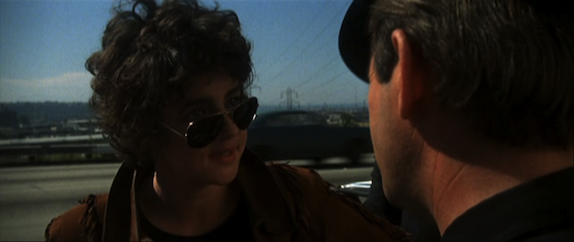 Maltin: Public defender Waterson falls in with a car thief (Channing) in this turkey, originally called Dandy, The All American Girl.
Coming off gritty '70s gems like Scarecrow and Panic in Needle Park, director Jerry Schatzberg knows this down-and-out milieu inside-out (having Vilmos Zsigmond on hand to shoot it doesn't hurt either). But this low-key character study belongs to the underappreciated Stockard Channing, who owns every scene she's in, which is nearly all of them. As a romance, the film is kinda DOA though.
---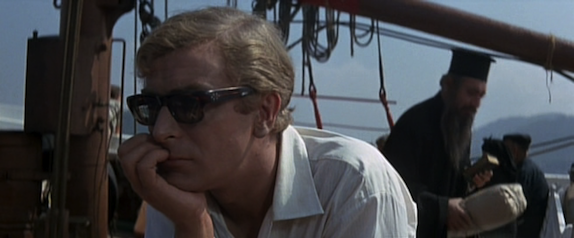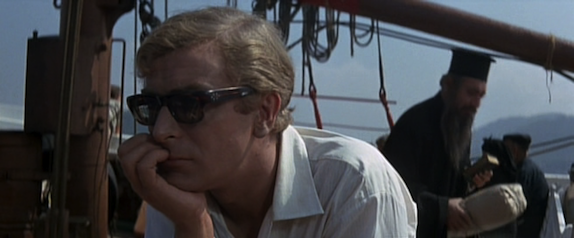 Maltin: Pretentious, hopelessly confusing story from John Fowles' novel about a magus, or magician (Quinn), who tries to control destiny of Caine, new arrival on his Greek island. At first mazelike story is fun, but no relief it grows tiresome.
A huge flop in its day, and most readers familiar with Fowles' novel hate its flattening of his text (usually considered unfilmable). But it's bizarre enough to enjoy for the trainwreck factor, a confounding, off-the-rails mess of deceptive mind games, dream sequences, assumed identities and existential musings that I highly doubt Michael Caine could make sense of either.
---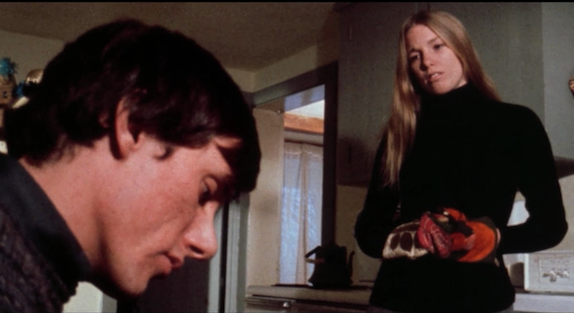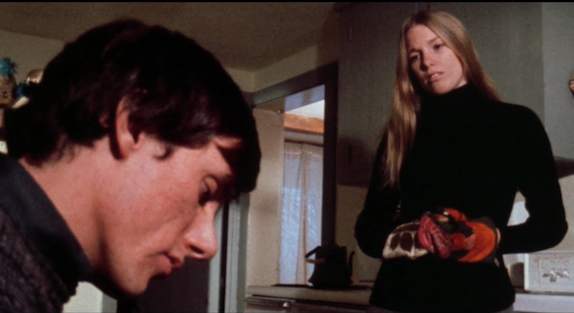 Maltin: Deplorable story of two Vietnam vets who, upon release from prison for sex crime, invade the house of third vet who testified at their trial.
This is one Maltin BOMB I vehemently disagree with. Filmed guerilla-style by the master Elia Kazan, The Visitors is a massively underrated work, a genuinely discomforting post-Vietnam flick that has the same nightmare texture of any key horror of the era (Night of the Living Dead, Last House on the Left, etc). Steve Railsback's dead-eyed performance chills the bone. Not an easy watch, but powerful.
---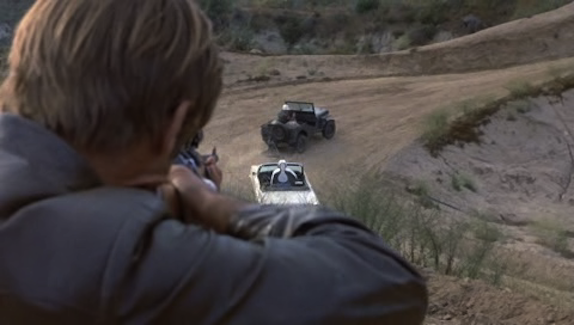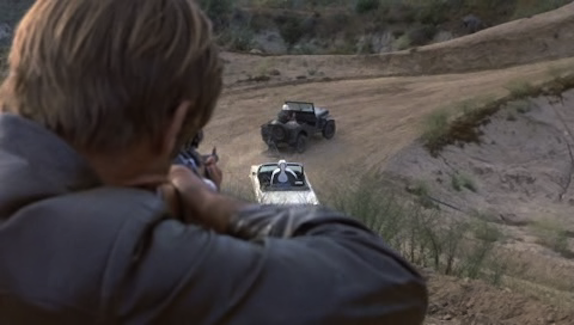 Maltin: Excruciatingly dull thriller promised to clear the air about JFK's assassination but was more successful clearing the theatres.
Nice burn, Malt! Conspiracy buffs will want to see this debunking of the Lee Harvey Oswald-as-lone-gunman theory. Blacklisted writer Dalton Trumbo's screenplay is deliberately dryballs and talky, so if you need a more sensational dramatisation, there's always Oliver Stone's JFK, but I dug the square matter-of-fact docu-drama treatment. Loaded with archival footage, and casting seasoned pros like Burt Lancaster and Robert Ryan give the material a little star-powered boost. A worthwhile curio.
---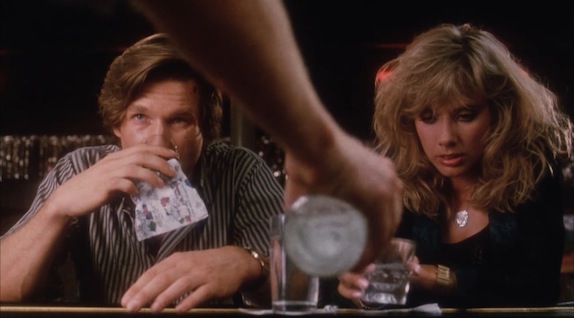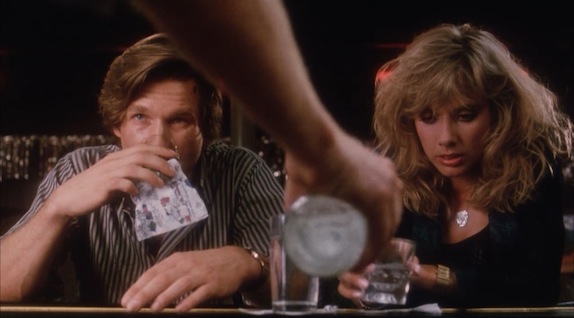 Maltin: Dreary tale of alcoholic ex-cop who gets high-priced call girl and her "friends" (a powerful pimp and a sleazy drug dealer). Slow, arid film populated by unpleasant and uninteresting characters. Remarkably poor script (co-written by Oliver Stone) has only faint resemblance to Lawrence Block's fine novel.
A far cry from Hal Ashby's prime '70s work, this L.A. neo-noir suffers from studio tinkering, resulting in some uneven pacing, hazy plotting and characterisation, but it's not as bad as its rep. Plenty of great scenes — even if it's clear Ashby is more interested in this as a portrait of alcoholism than cop-genre fare — and the acting is solid, especially Jeff Bridges and a hilariously slimy, ponytailed Andy Garcia.
---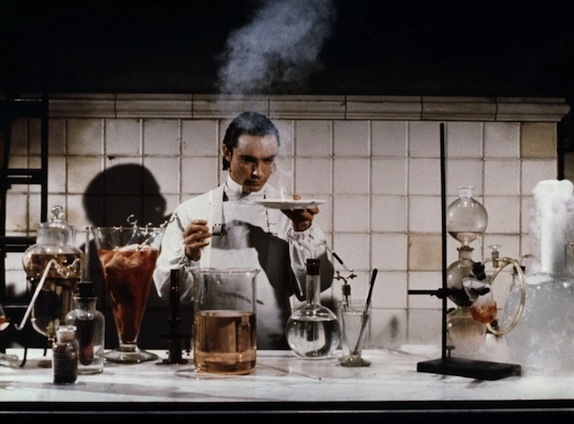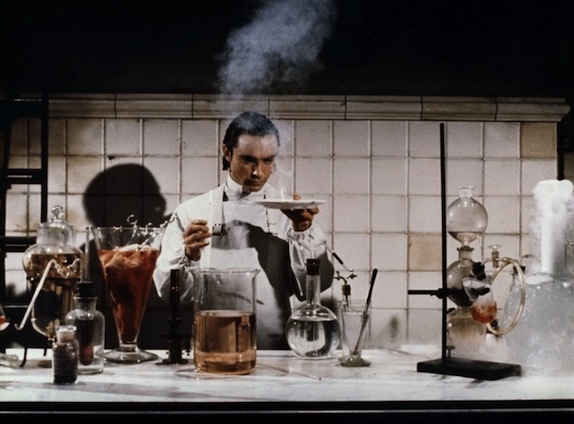 Maltin: Mad baron Kier clones body-beautiful monsters out of bloody human innards. Campy and disgusting, with severed heads and hands galore.
I suppose I shouldn't chide ANYONE for giving a film that features Udo Kier boning a corpse any sort of dud rating. Obviously, Paul Morrissey's Euro-trash take on Mary Shelley's novel isn't for everyone. Utterly deranged, but not uninteresting revisioning, with putrid H. G. Lewis-style gore and Kier's berserk performance testing the limits of our endurance.
---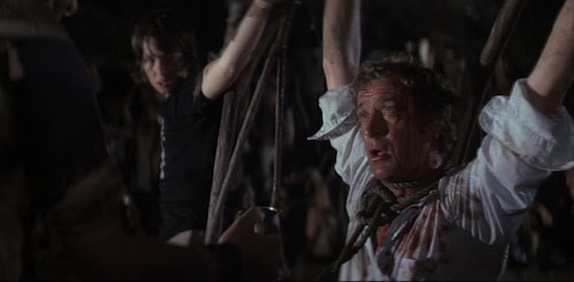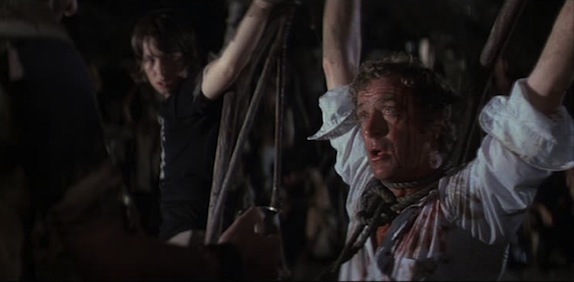 Maltin: Absolutely awful thriller about magazine reporter who investigates strange doings in the Caribbean and winds up a prisoner of primitive island tribe. You know you're in trouble when David Warner plays the most normal guy on the island!
Another awesome bit of Michael Caine craziness. This is one wacky-as-hell movie that has Caine captured by buccaneers, led around in neck shackles and getting stung by huge jellyfish. Trashy, ridiculous pulp fun from the writer of Jaws gets quite bloody, with an insane ending that made my sides hurt.
---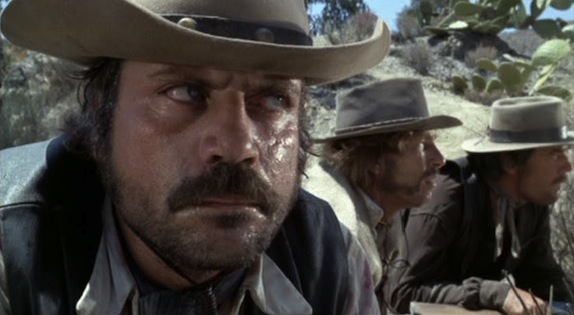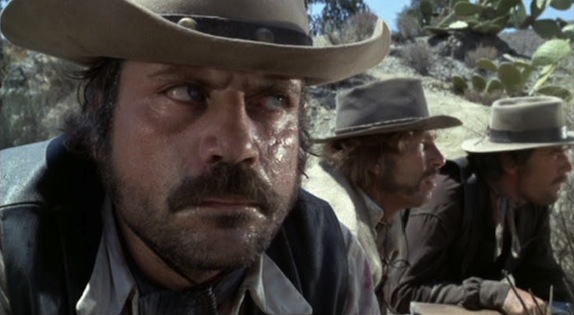 Maltin: When his wife is kidnapped and raped by Reed and his gang, Hackman sets out to kill them one by one. Fine cast wasted in repellently violent Western that adds nothing new to tired plot, unless you count the bordello-equipped train.
Strong Peckinpah influence evident, but this American western — one of the meanest, most brutal of the '70s — has a more European/Spaghetti tone. Some ugly, amoral shit right here, with zero good guys and even less hope. Its two main characters — Oliver Reed's rapist/kidnapper, Gene Hackman's sadistic tycoon — are equally repugnant, although we're asked to sympathise with Reed because Hackman is so irredeemably evil. Definitely a product of its time, recommended for strong stomachs.
---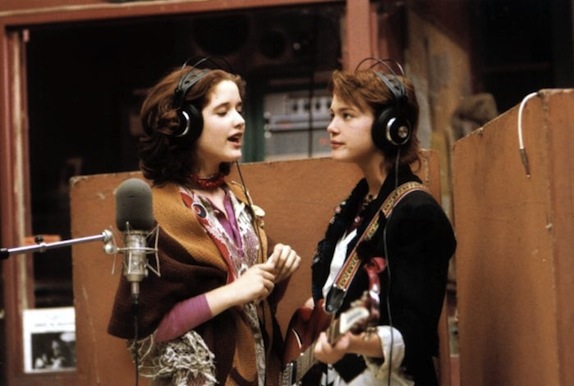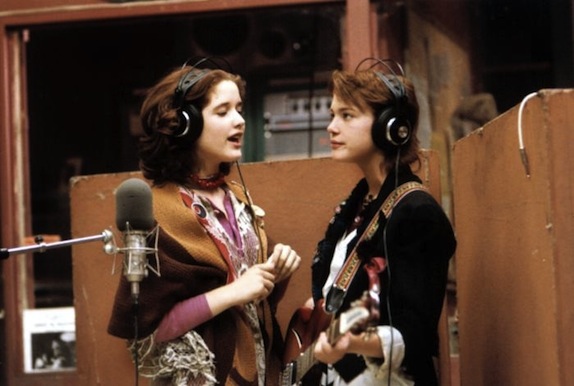 Maltin: A pair of teenage runaways one upper class (Alvarado), the other "of the streets" (Johnson), romp around a curiously unmenacing Times Square. Illogical, unrealistic scenario, frantic direction, music score for the hard of hearing.
I guess it is a little bit unrealistic that 13-year-old Trini Alvarado would be given free reign to work at a seedy strip club at 42nd Street, but I don't think it takes away any of the film's spirited, anti-establishment throb. Robin Johnson's raw, charismatic performance is the real deal — she should've been a star after this. Great new wave/punk soundtrack, and many indispensable glimpses of movie marquees. It was a bad, studio-tampered experience for director Allan Moyle (Pump Up the Volume), who didn't make another movie for ten years, but time's been good to this teen rebellion pic.
---
Feel free to share your favourite Maltin BOMBs below!