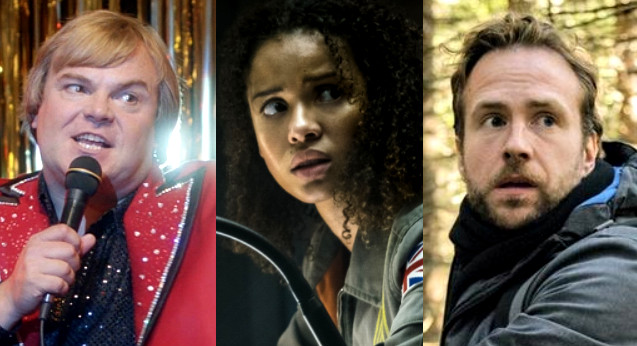 Netflix original films released so far in 2018: the good, the bad and the awful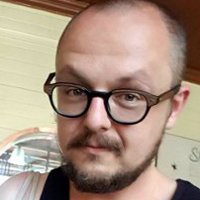 ---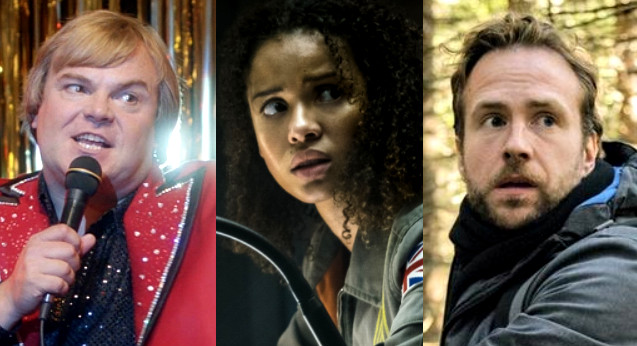 Last year Netflix announced plans to release a staggering eighty original films in 2018. Questions beckoned, such as: what would the quality of these films be like? And how could they possibly handle that kind of volume?
It's becoming increasingly obvious that good films are, sadly, the exception rather than the rule, and Netflix don't seem to be handling the volume goal well at all. The homepage's mysterious algorithms appear to deem some titles barely worthy of being displayed, and lots of new content gets lost.
With that in mind, I've watched a bunch of original Netflix films released so far this year (eight in total, which is pretty much all of them) to determine which are worth your time. I've separated them into three groups below: the good, the bad and the awful.
---
THE GOOD:
Director David Bruckner's bone-chiller The Ritual is The Blair Project meets The Grey meets The Witch meets The Wicker Man. A psychological horror film that absolutely nails it. Bruckner opens showing us one traumatic moment the protagonist Luke (Rafe Spall) would do anything to revisit, then hooks an entire film around it.
Four old college pals hike through the Swedish Forests, mourning the recent death of their friends – and soon to fear for their own lives. Freaky goings-on in the forest connect to the aforementioned traumatic event in all sorts of interesting ways. An eventual reveal of what lurks in the wilderness infuses what could have been standard oogie-boogie creations with nerve-jangling impact, and some creative use of symbolism.
Seeing Allred
Women's rights attorney and gender equality campaigner Gloria Allred has been fighting hammer and tong for decades. This admiring, slightly slanted documentary from co-directors Roberta Grossman and Sophie Sartain presents an in depth look at her career, spanning many famous cases – from Bill Cosby to O.J. Simpson. On occasions it half-halfheartedly commits to fly-on-the-wall approach, only to ditch it in favourite of boilerplate talking heads fest. But Allred as the subject is so strong – a true trailblazer – she saves the film from itself.
The Trader (Sovdagari)
Rural areas in the small country of Georgia are so impoverished money doesn't mean anything. As one resident puts it, "potatoes are money for us…everything is potato." Director Director Tamta Gabrichidze's Sundance-winning documentary is short (less than 24 minutes) but compact and powerful, with moments that will stay with you. The lasting emotion is sadness, but there are pockets of inspiration – particularly scenes involving wide-eyed children, joyous despite their circumstances.
---
THE BAD:
Jack Black's portrayal of the titular character in The Polka King, flamboyant Polish immigrant to America, Jan Lewan, is a good performance in search of a half-decent film. Co-directors Maya Forbes and Wallace Wolodarsky focus heavily on boisterous stage renditions, replete with gaudy costumes, gold curtains and a bellowing Black, as if these moments were theatrically interesting (they aren't).
Lewan, the real person the film is based upon, ripped off elderly people with a ponzi scheme, but the seriousness of his crimes never resonates. His victims (despite small supporting performances) feel essentially faceless. Jacki Weaver adds a modicum of flair as Lewan's frazzled New Jersey mother-in-law, but not nearly enough to compensate for such dull and lacklustre drama.
When We First Met
Along with last year's slasher flick Happy Death Day, director Ari Sandel's rom-com proves that the concept behind Groundhog Day can easily become creepy. Noah (Adam Devine) is smitten with Avery (Alexandra Daddario) and happens upon a time-travelling photo booth he uses to return to the past, finding different ways to get into her pants.
Each different route has consequences, explored in a script (by John Whittington) that lacks wit and is obsessed with flattering an unheroic protagonist. At least the cast, particularly Devine and Daddario, generate a degree of charm.
Tracing the origins of the comedy magazine National Lampoon and the life of its unpredictable co-founder Doug Kenney (Will Forte), director David Wain seems intent on proving the title of his film is also a description of it.
There are flecks of storytelling innovation that channel some of the bouncy, intertextual, creator-versus-creation energy captured in the excellent American Splendor. Will Forte is miscast in the lead role, however, and the writers (Michael Colton and John Aboud, adapting a book by Josh Karp) offer little to emotionally connect us to the subject.
---
THE AWFUL:
The Open House
I was surprised to learn, during the closing credits of this infuriatingly rote and mechanical horror/thriller, that it was written by two people. It barely feels written by one. Writer/directors Matt Angel and Suzanne Coote follow a teenage son and his mother who, after losing their father/husband, retreat to a relative's vacation house in the woods, where terrible things await.
The cliché scary movie sound effect, of a high-pitched noise building to a screeching crescendo, is deployed so many times you couldn't possibly count. The Open House is so dull and insipid you want to grab the film and shake it, in order to give it some life.
The worst – and probably the most watched – of the lot. The release of the third Cloverfield installment, announced last minute at this year's Super Bowl, was a surprise. So was the film's utter lack of redeeming qualities. In this hollow and hammy mess, a bunch of know-it-alls on a spaceship accidentally open a portal that allows terrible monsters access to earth. The premise makes The Cloverfield Paradox sound vaguely interesting; it isn't.