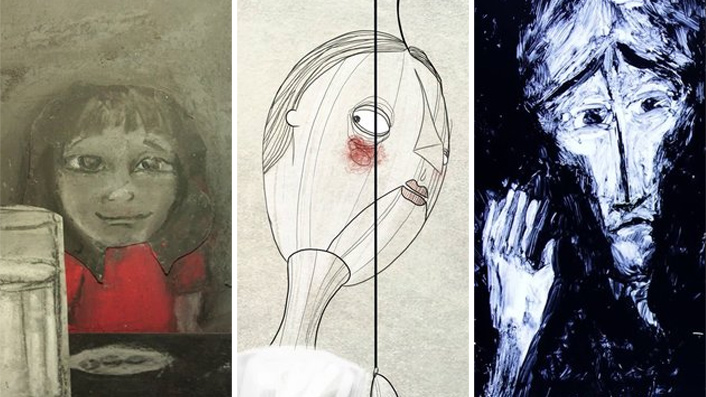 NZIFF 2020 Q&A: Animation NOW! 2020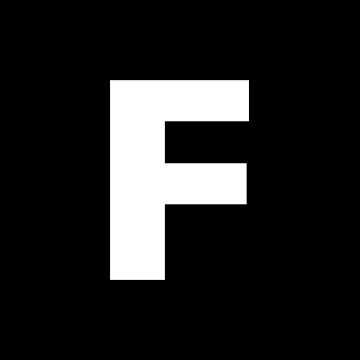 ---
From paint-on-glass to hand-drawn, 3D digital to stop-motion, Malcolm Turner has assembled another strong selection of shorts for Animation NOW! 2020, streaming online as part of Whānau Mārama: New Zealand International Film Festival 2020, running 24 July to 3 August. Animation aficionado Liam Maguren quizzed Turner on this year's selections.
James Cunningham's back with a short about a jerk hedgehog. Why did you choose this film to open the screening?
There were a number of reasons. If I can, I always like to open these programmes with a New Zealand film partly because I think it helps make a positive statement about New Zealand animation and partly because it tends to make those films a little more visible to international curators who scan these programme lists looking for new films. Having said that, it still has to be the right sort of film: it has to have a certain mood, tone and energy to engage an audience and draw them into the 'space' of the programme and "Prickly" definitely ticks that box.
Another important reason I decided to have it open the programme was to help address the fact that there is not as much pure 3D CGI animation in the programme this year and putting it first helps redress that a little bit. And, if I am being really honest, I just REALLY like James' films and especially the characters he creates.
See also:
* Mini-reviews of Whānau Mārama: New Zealand International Film Festival 2020
* All our Q&As with this year's filmmakers
* Steve Newall's early picks from the programme
* Liam Maguren's early picks from the programme
Alternatively, Girl in the Hallway is an absolute heart-stomper of a story. What makes it ideal to close this year's Animation NOW!?
Good question. There are a number of elements to the answer. The first is – simply – what could follow it? One of the things I keep firmly front-of-mind when I am building the screening order is an appreciation of how each filmmaker will feel about the film that precedes and follows their film. You have to keep in mind that some of these people might spend in excess of a year making their little five-minute gem – it's a significant chunk of their life. They control every single component of that film EXCEPT the mood the audience arrives in and the atmosphere-reset that will begin rolling into the cinema immediately after their film has ended. I don't think many filmmakers would have thanked me for playing their film after Girl In The Hallway.
However, I also thought its incredibly basic animation style was a perfect counterpoint to the incredible CG technique of "Prickly" and that taps strongly into the notion of 'diversity' I like to include in all these programmes. And, finally, I think that ultimately it is an uplifting film in a somewhat complex kind of way and that isn't a bad way to send people off.
Is there a tried-and-true method for scheduling all the other films in between?
If they are not working to a specific brief or a locked-in theme, every curator will have their own priorities for putting these kinds of programmes together. I am extremely lucky; NZIFF give me a fairly free hand in putting these programmes together.
In that context, there are two parts to it. The first is that one of the main things I am trying to do is get across the diversity of the independent animation scene. That diversity is represented in the spread of techniques, genres and styles. So I go into it every time with that grand scheme in mind.
But I also have to work with the films that I have selected and that is where it can become less predictable. You want to give the audience a chance to breathe a little as the programme moves along. It helps if there is some sort of interesting commonality that can help them commute from one film to the next. Even things such as considering the run times and the screening ratios of individual films can have an influence on where each film is placed.
If time permits, I will actually complete the screening order, let it sit for a week or so, and come back and watch it all the way through with (somewhat) fresh eyes and see how I feel about it.
What was the very first film to be secured a place in Animation Now! 2020?
Girl In The Hallway. Partly it's a no-brainer, who wouldn't select that? So I invited it immediately after watching it for the first time. But it also came up on the radar about five metaphorical minutes too late for last year so I've been sitting on that gem for last 11 months and 28 days.
What was the last?
Kids. The main reason for it being last into the programme had more to do with issues around missed emails and conversations about the on-line platform space. We have shown several of Michael Frei's earlier films and I was delighted we were able to get his latest one locked in time for the deadline.
Sign up for Flicks updates
You mention in the screening how you were originally planning to do a separate hand-painted Animation NOW! section before COVID-19 changed the world. Was this a craft you've been wanting to highlight for a while or did you simply receive a lot of great hand-painted shorts in the past year?
Mostly the latter. I've always loved hand-painted films and there is usually a fairly decent cohort of entries that fall under that description. But late last year I attended a hand-painted animation symposium in London and listening to so many of the animators talk in such specifics about their technique and the particular solutions they have developed for arriving at the effects they incorporate into their films reignited or focused that passion.
It coincided with me visiting the National Film Board in Montreal and getting a sneak peek at a new film Theodore Ushev made using an ancient Egyptian technique of coloured wax painting which just blew me away. The idea was to build the hand-painted programme around that film. Unfortunately, that film is 27 minutes long and it was just too long to fit into the one programme that got put together this year. Next year perhaps.
Were there any other Animation NOW! categories in the works?
There are ALWAYS other categories in the works! I have a fertile and well-fertilised imagination.
There was a programme of films that focused specifically on very personal stories, another programme of films that – I thought – nicely charted the links between the worlds of design and animation and, of course, the ever-popular late-night type programme.
I had also been lucky enough to spend some time in Budapest last year researching the old films made at the communist era Pannonia studio in the 1960s and 1970s and I had put together one programme of the best of those. With some luck that programme will get to screen next year.
You make great use of NZIFF's VOD format by delivering snappy-yet-elaborate introductions of each short film before they play. How does it make you feel knowing people are going to experience Animation NOW! in their living rooms or in bed with a tablet and headphones as opposed to a cinema?
I wanted to make the most of that format. I have a great face for radio so being able to deliver some sort of overview without having to frighten the audience with my physical presence in the cinema is probably a win for everybody.
In the cinema it is not realistic to stop the screening between each film and yet that little break between each film to let a little fresh oxygen back into the space is really what the individual films deserve and the audience wants. So hopefully that aspect of VOD will actually enhance the experience. There is also a part of me that – secretly – likes the idea that people can talk to each other openly about their reactions to the films in the real-time of the screening in a way that also just cannot happen in a cinema. The audience can also create their own comfort zone in which to watch the programme and there is a lot to be said for that.
Would I prefer the programme to be screening in a cinema? Sure, but that is not going to happen and there are advantages to explore in the VOD format – some of which are probably translatable back into the cinema environment when the all-clear siren goes off. And the fact that it is happening in any form is news to celebrate.
I will definitely miss that sense of being in the cinema, in the midst of the audience, and feeling the reaction not just to individual films but to the way the programme is compiled and flows.
Unlike other parts of the filmmaking industry, the global pandemic hasn't really halted animation. If anything, animators have thrived during the lockdown. Are you expecting a Noah-level flood of entries for Animation NOW! 2021?
Oh, it's already happening. My database so far has about 1800 titles in it and that is before any official call for entries has been made. There is also the issue of just how do we not simply let at least some of the films that should have shown this year simply slip off the deck.