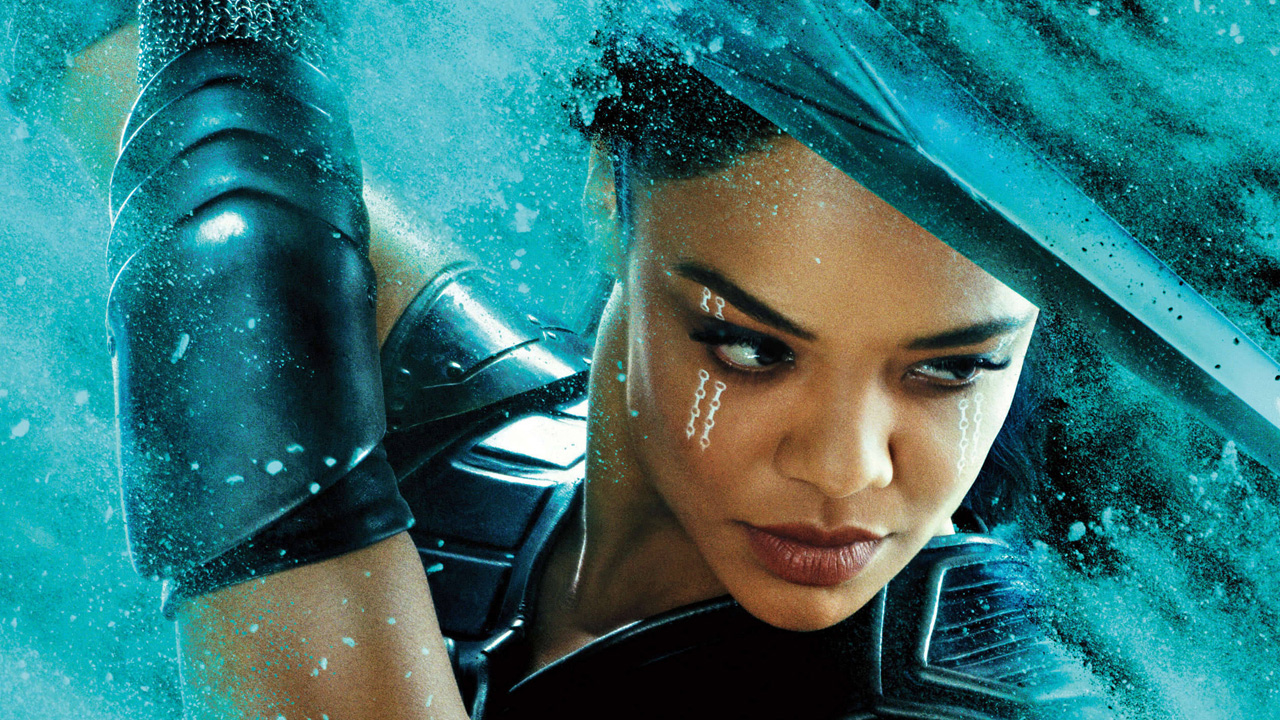 Spotlight on Tessa Thompson: from indie films to billion-dollar blockbusters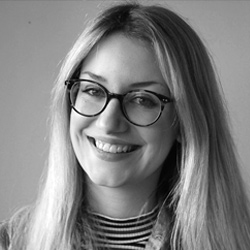 ---
Tessa Thompson cements her stardom status with her return to the Marvel Cinematic Universe. Going from indie films to gigantic blockbusters, Katie Parker highlights five roles that got her there.
Whether it was in a Janelle Monáe music video, an Avengers movie or an indie flick, chances are that, by now, Tessa Thompson has caught your attention.
Starting out as a college student and performing as part of the Los Angeles Women's Shakespeare Company, like many young actors she cut her teeth in productions of The Tempest and Romeo and Juliet. Unlike many young actors, however, the latter earned her an NAACP Theatre Award nomination – and so began a career dedicated to embodying complex, stereotype-defying characters.
From indie cinema to billion-dollar blockbusters, with each role Thompson proves she was always destined for stardom. Here's how she made it there.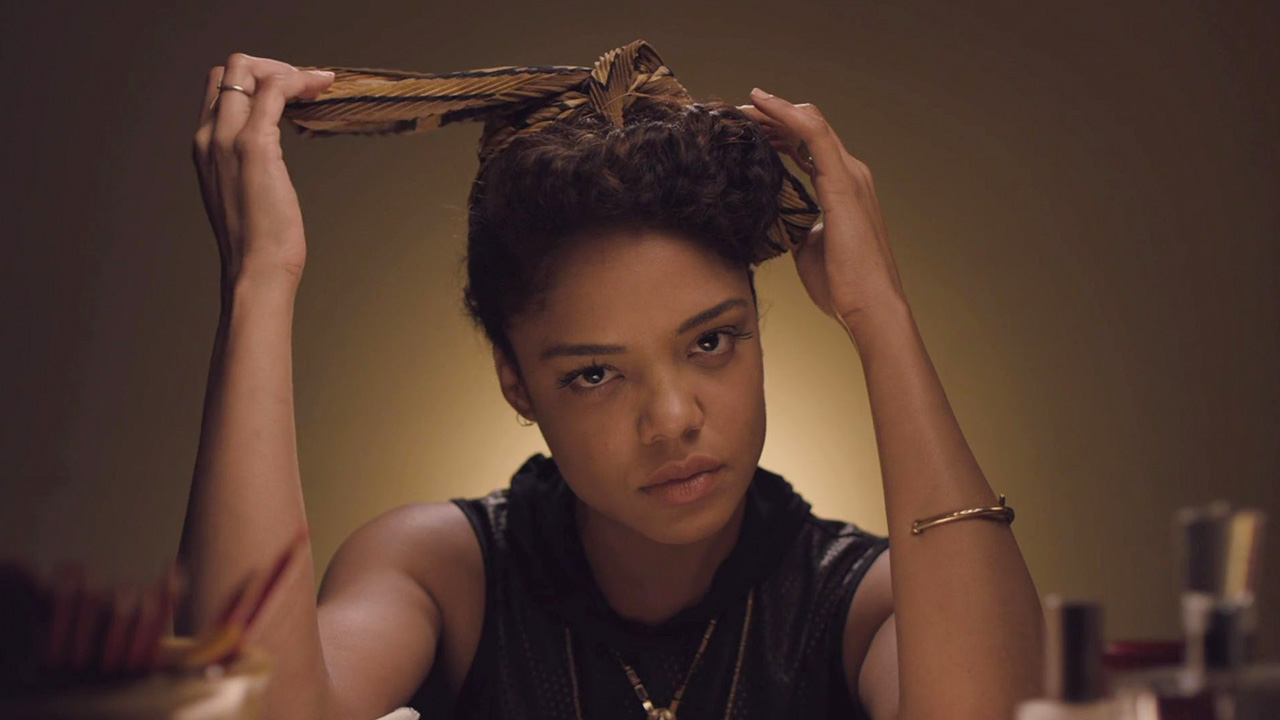 While Thompson had already made a name for herself with her work on stage and in films like Tina Mabry's Mississippi Damned (2009) and Tyler Perry's For Colored Girls (2010), it was her turn in Justin Simien's satire Dear White People that finally took her to a wider audience.
As Sam White, a bi-racial student at a predominantly white Ivy League university running her own college-radio show, Thompson's acid-tongued wit helped turn the film into a cultural phenomenon—and while Logan Browning inherited the role of Sam when the film was later adapted into a series by Netflix, Thompson wasn't done with her just yet.
Appearing in season 2 as Sam's arch nemesis, conservative pundit Rikki Carter, this glitch-in-the-matrix moment—in which Thompson winkingly tells Sam "The only difference between you and me is time"—was a pivotal one for the show, and an early indication of the versatility Thompson is now famous for.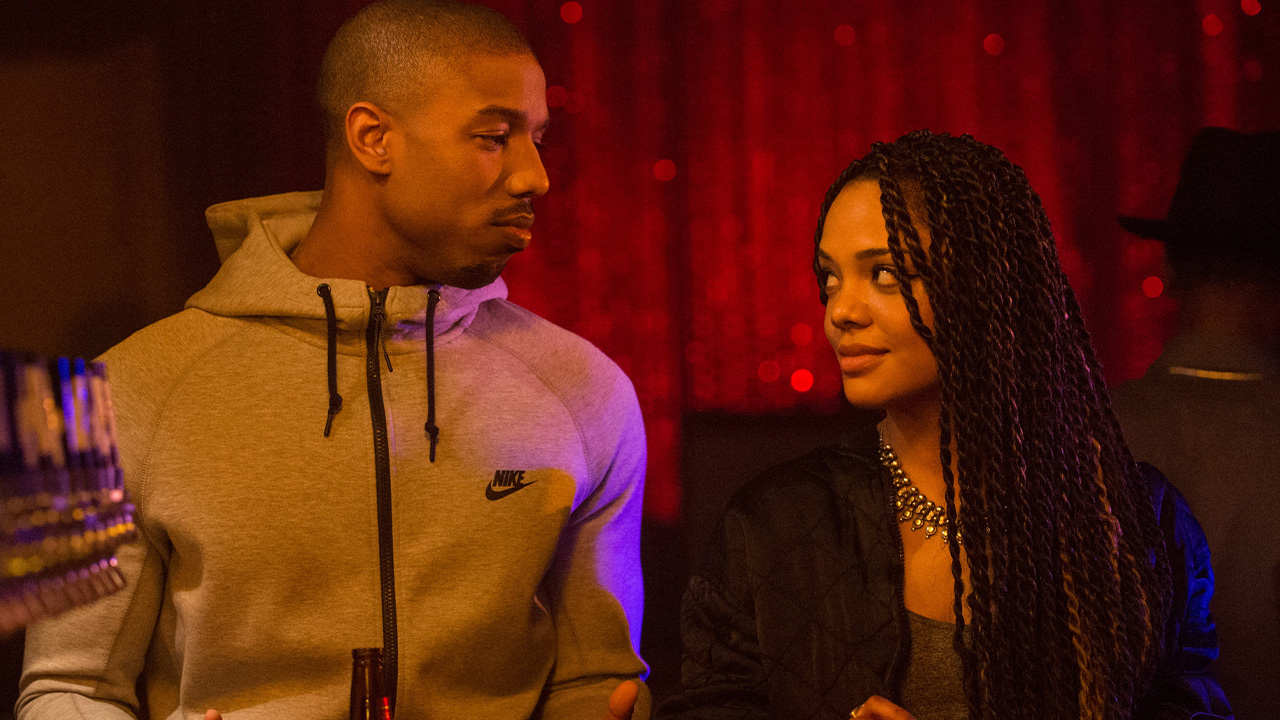 While Dear White People brought Thompson out of obscurity, it was Creed, Ryan Coogler's acclaimed Rocky spin-off, that took her to the big time.
Joining Michael B. Jordan as love interest Bianca, an experimental R&B singer-songwriter pursuing her own dreams of stardom, the role went beyond the typical supportive girlfriend trope, creating a character as complex and complete as her co-star's—and firmly establishing Thompson's own musical talents.
Soon set to reprise the role under Jordan's direction for Creed III, Thompson's vow to take the character beyond mere stock-girlfriend territory endures—and makes it clear she's not content to sit on the sidelines.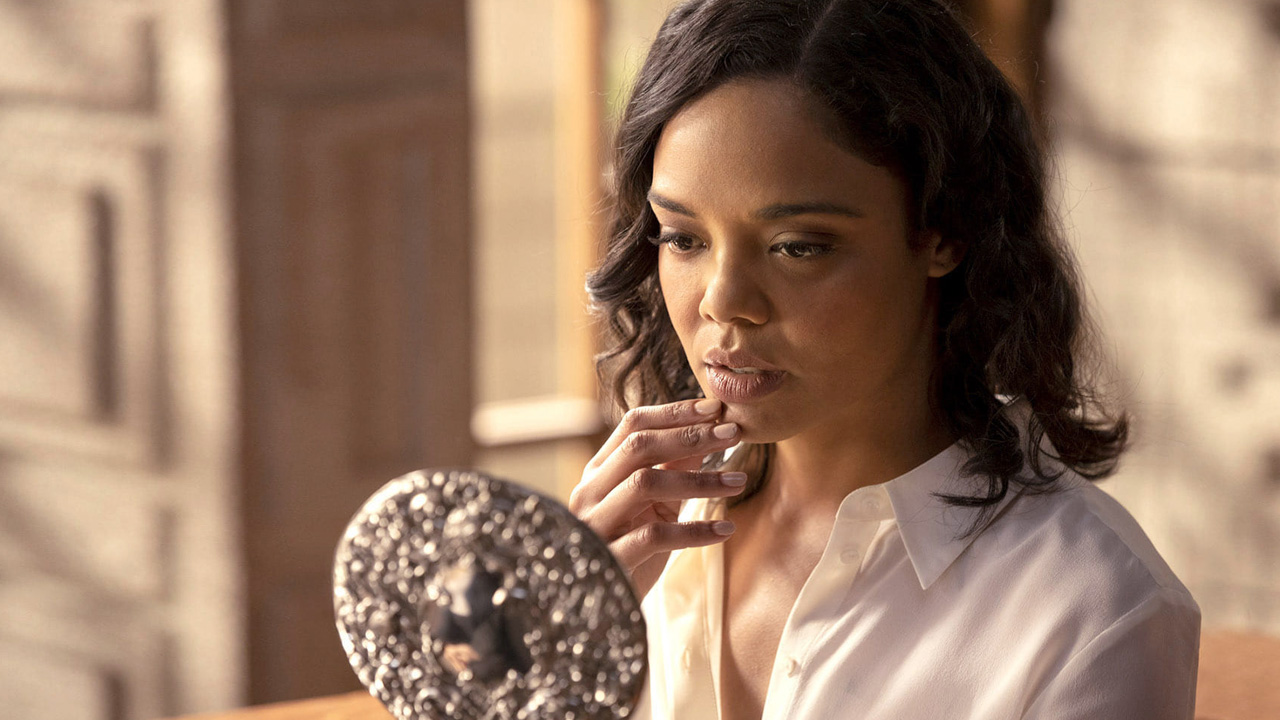 While cinema is Thompson's primary stomping ground, her role in sci-fi series Westworld remains one of most memorable—and complex.
Appearing first as theme park board member Charlotte Hale, the character underwent a rather large transformation in season 3 after being turned into a host and having her identity stolen by Dolores Abernathy (another version of whom is also still played by Evan Rachel Wood). With the series having just debuted its fourth season, the intricacies of Westworld continue to confound—and where Thompson's character will end up is one of the show's most compelling mysteries.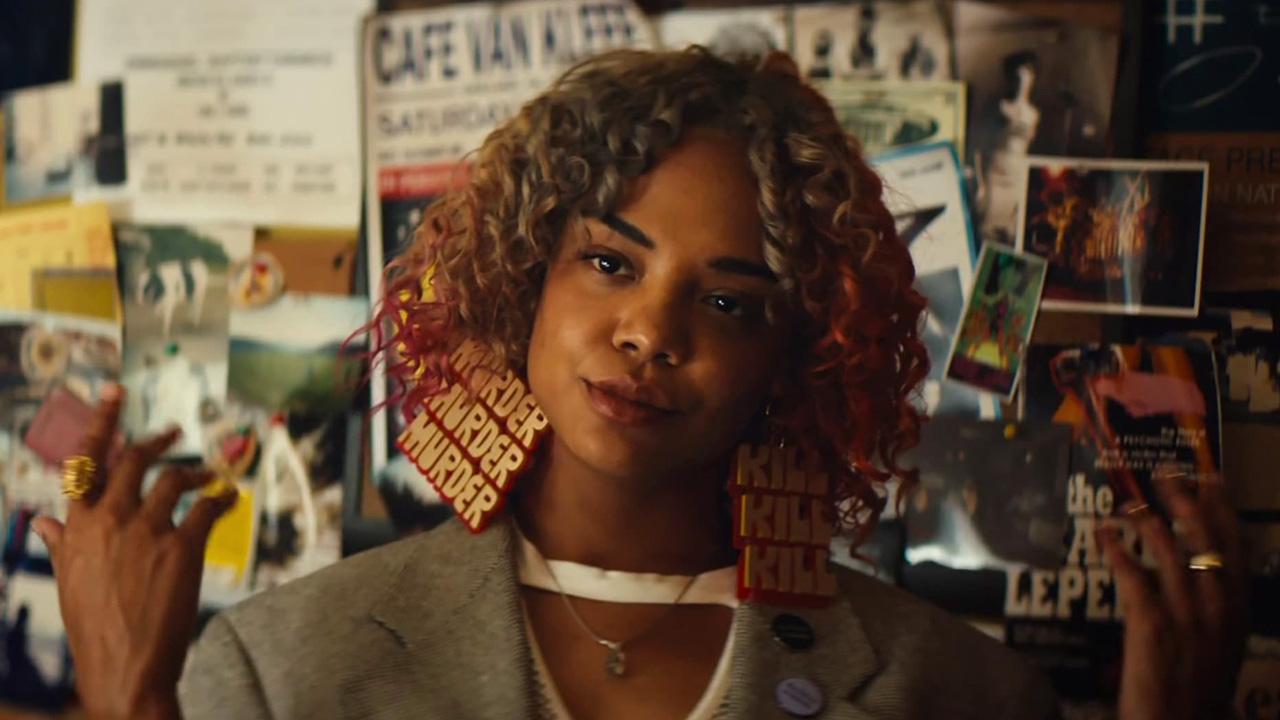 Even as Thompson's career rose to the heights of a Marvel franchises and robot shows, she continued to choose thoughtful, provocative projects. Case in point: Boots Riley's surrealist satire Sorry to Bother You.
As telemarketer, performance artist and activist Detroit, Thompson provided a principled foil to Lakeith Stanfield's easily corrupted Cash, while creating a style icon (I can't be the only one who wanted a "The Future is Female Ejaculation" t-shirt after watching this).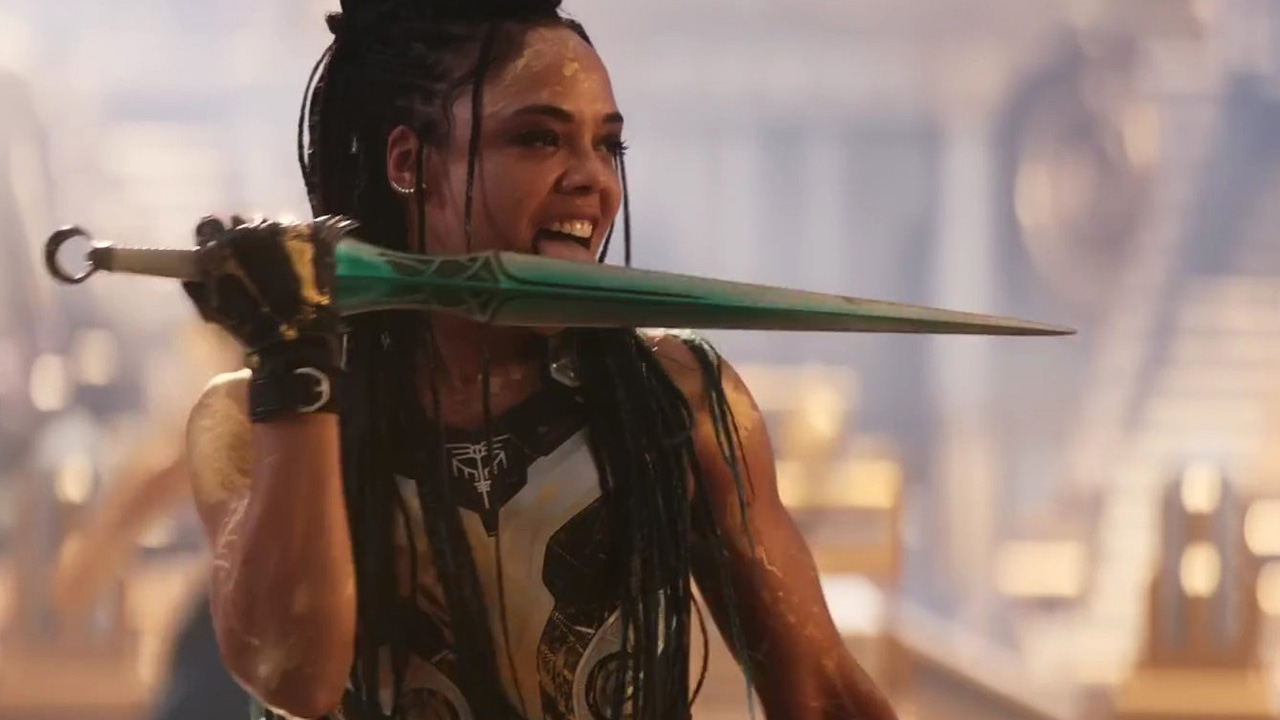 When Taika Waititi went about casting female warrior Valkyrie in his first instalment of the franchise, he was clear that he "wanted to make sure we weren't making a female character that was boring and pretty". Enter: Thompson.
While the comics imagined the her as a blonde Norse goddess, Thompson and Waititi's interpretation has seen the character take a very different direction. A hard-drinking and battle-hardened slave trader, Thompson's Valkyrie stole the show in Thor: Ragnarok—and if early hype for the much-awaited follow-up Thor: Love and Thunder is any indication, she's soon set to do it again.