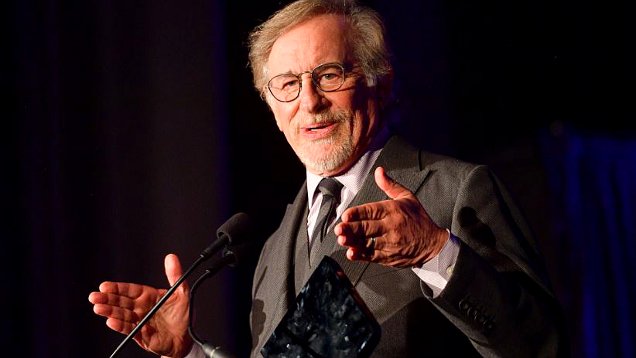 Steven Spielberg's dumb crusade against Netflix is an insult to filmmaking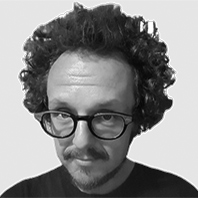 ---
Steven Spielberg has positioned himself as an enemy of Netflix, arguing that films made for streaming platforms should not be eligible for Academy Awards. He should know better, writes Luke Buckmaster. 
Steven Spielberg's career became synonymous with the epitome of the mainstream a long time ago. The period when the superstar director rose to fame, in the 1970s, tells contrasting narratives in the history of modern American cinema. There's the cool iconoclasm of the counter-cultural system-hijacking artistes of New Hollywood, jumping on the proverbial Harley and fanging it down the freeway, the scent of revolution stuck to their leather jackets and psychedelic shirts. This is the cinema of Dennis Hopper and Martin Scorsese and Francis Ford Coppola.
Then there's the movement to which the now 72-year-old Spielberg belonged: the formation of the modern blockbuster, helping to define a formula Hollywood would follow as the decades rolled forward. Good or bad, masterpieces or duds (he has directed all these kinds of films) Spielberg's movies tend to be works of populism that further entrench the dominance of the studio system.
The director's fawning attitude towards power was reflected in his drivelling 2017 drama The Post, which recalibrated history to suit the presence of marquee actors (Meryl Streep and Tom Hanks). Spielberg grudgingly conceded that whistleblower Dan Ellsberg might have had something to do with the whole Pentagon Papers thing, given this was the man who risked life and limb to leak it. The film suggests a greater hero was The Washington Post's well-to-do publisher, Kay Graham (Streep), who put down her martini glass to contemplate journalistic and business decisions, the director pretending that the soiree-hoster was the most important player in this narrative.
Viewing Spielberg's career in such a way – in the context of obvious conservatism – helps us understand why the veteran filmmaker has positioned himself as an enemy of Netflix, fighting to maintain the status quo in a world that is rapidly ageing. He is attracted to mighty moth-eaten institutions and is wary of change. In the wake of the success of the Netflix-produced feature Roma (which won three Oscars and was nominated for others, including Best Picture) the blockbuster doyen is reportedly leading a charge against the streaming giant, attempting to prohibit films made for streaming services from being eligible for future Academy Awards. Spielberg has previously said that directors of 'TV movies' might "deserve an Emmy, but not an Oscar."
As Anne Thompson from IndieWire, the publication that broke the story, wrote:
"Steven Spielberg isn't basking in the glow of Best Picture Oscar-winner Green Book, which he supported in this year's contentious Oscar race. His Academy Award attention is now devoted to ensuring that the race never sees another Roma — a Netflix film backed by massive sums, that didn't play by the same rules as its analog-studio competitors. As far as he's concerned, as it currently stands Netflix should only compete for awards in the Emmy arena; as the Academy Governor representing the directors branch, Spielberg is eager to support rule changes when it convenes for its annual post-Oscar meeting."
It does not, however, help us understand why a person who has achieved many things throughout a long and storied career could so foolishly associate artistic validity with a mode of exhibition. A film is a film; it doesn't matter what the screen size or venue is. Books have the same value outside of libraries. Paintings are just as good when they're not in galleries. To argue that films are more legitimate because they have screened in certain kinds of buildings and/or to certain kinds of audience is beyond foolish.
Sign up for Flicks updates
Nor does it help us digest the pigheadedness of a man who is in effect arguing that their path to success is not just the best path but the only path that is credible. Mainstream film distribution in America and abroad has long been a locked up grid, dominated by a small number of huge companies squeezing out competition from smaller players and filling cinemas with, dare I say it, Spielbergian spectacle. The rise of Netflix and other streaming platforms threw a spanner in the works, leading to the development of a more complex eco system capable of giving back to audiences certain things the studios took away (such as, for instance, mid budget movies).
Spielberg loves the cinema, no doubt about that. He loves it so much that, in his recent blockbuster Ready Player One, the veteran director took the subject of virtual reality – the most exciting art form to have emerged in any of our lives – and turned it into a way to spruik the achievements of traditional film, as if it only existed to advertise his preferred medium.
In short, Spielberg's love of cinema has eclipsed his love of film. He appears to regard the act of purchasing a ticket and attending a motion picture experience as more important than the contents of the experience itself. Anybody with functioning eyes and ears understands that Roma is a better film than Green Book, which won Best Picture at this year's Oscars because people such as Spielberg believe in ideological games and timeworn industries more than they believe in artistic appreciation. Shame on you, Spielbergo. The Academy, the public and the film industry deserve better.