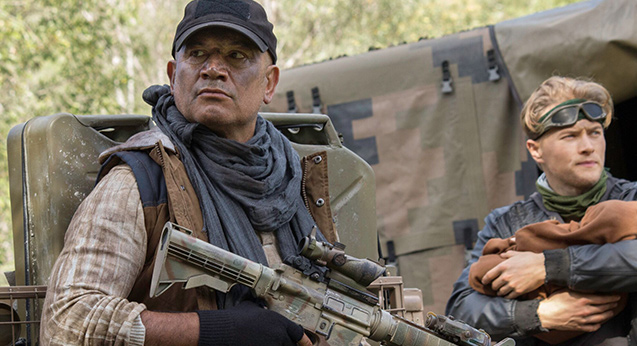 Temuera Morrison on his new film Occupation and being NZ's Liam Neeson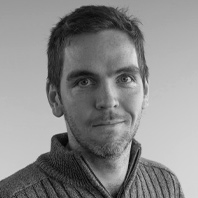 ---
Well-known for his raw and tragic performances in a number of Aotearoa classics, screen legend Temuera Morrison takes a slightly different role as Peter Bartlett in Australian sci-fi Occupation. (Check out the stupendously attention-grabbing trailer.)
The film opens in cinemas nationwide on July 26. There is also an exclusive advance screening at Event Cinemas Queen St on Friday July 13, attended by Morrison for a Q&A afterwards. (Find times and tickets)
Flicks got to talk to the man himself about the role, Hollywood vs Aussiewood, and trying to be NZ's Liam Neeson.
---
FLICKS: I just saw the trailer, which featured aliens invading a footy pitch. I have never seen that before.
TEMUERA MORRISON: Yeah. The director [Luke Sparke] is kind of bold. He said he didn't want to muck around, because normally they try not to show the aliens for a while. But you see the aliens pretty quickly in the movie. There's no suspense or delay or trying to hold off the inevitable.
We filmed last year and I was actually promoting The Osiris Child, another sci-fi Australian movie which I was in, which I really enjoyed doing. The director [Shane Abbess] was incredible to work with. He gave me a buzz. He was very into performance, all about the actor. He was a reminder of some of the old ways of working, trying to get the performance, and being fearless in your performance. He would set the stage for you, and then he'd want you to do whatever, organically. He'd want you to bring something to the table. He hated actors being on their phone or doing shit that had nothing to do with his film.
Is that what got you hyped to do 'Occupation'?
Well, it got me hyped into doing some more sci-fi. Got me hyped into meeting more of these young, Australian directors. While I was promoting The Osiris Child, I met Luke, a very young guy too. I found out later he was a Jango fan and once he got his funding to do Occupation, I think I was one of the first guys on his list.
It was going to be filmed on the Gold Coast. That was very appealing to me just to have a break, get to the warmth. There was enough in the story for me to sort of do, performance-wise, and it has a lot of action.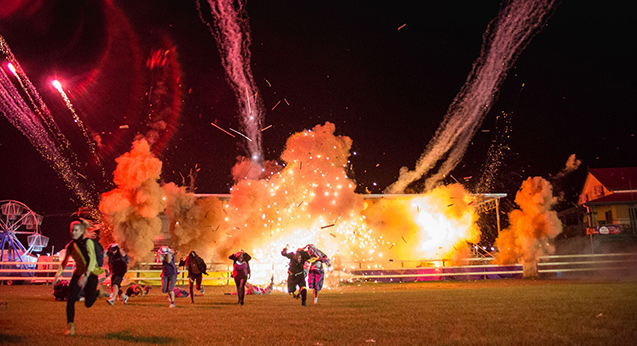 You never know how they're gonna turn out. You've just got to be bold, brave, give it a go, turn up with some energy and enthusiasm.
Well, blow me down, they're already talking about a sequel. Something which I thought may make sci-fi [TV] channels has blossomed into a big theatrical release in the US, Australia, and here. They've already got money to do the second one. So there's quite a warm reaction to this.
I've been in so much stuff here in New Zealand. I've got to start looking elsewhere. I can't be in every movie in New Zealand, got to give somebody else a turn. So Aussie's a close, nearby market for me. That's why I'm making the most of these opportunities in Australia. And I love working in Australia. They're similar to us: same kind of set up over there, always hard-working, minimal budget, but a lot of passion for the project.
And, hey, it was just great to get to work again. As soon as I'd finished Occupation, I had to go straight into Aquaman too, so it was nice to not go into Aquaman cold. If you're not working – acting – it's easy to get stale.
When you have come back recently to do New Zealand films like 'Mahana' or 'Mt. Zion', they're quite raw and honest films. And you're often playing tragic characters. Was going to an action sci-fi a relief from that?
Yes, it was and that was part of the attraction too because I didn't want everybody seeing me in that grandfather light just yet. I thought there's another opportunity to show that I could take a leaf out of Liam Neeson's book. All of a sudden, he's a mature actor like myself, breaking back into that kind of action role. If there was a chance to do any of the action stuff, I made sure to throw myself in there.
Does that mean we could potentially see a sequel to 'Never Say Die'?
Now we're talking. That's a real movie [laughter], Never Say Die in my Mark Three Zephyr and Lisa Eilbacher. I was blessed to work with Geoff Murphy. Great director. I think I got the part because he was dating Merata Mita at the time. So I think Merata said, "Put my cousin in this movie. Never mind those other fellas." I think he listened to her [laughter].
The synopsis doesn't tell us a lot about your character in 'Occupation'. You wanna take us through it?
I had to make up a bit myself. I pretended I was one of these Kiwis that's made a life for himself in Sydney, got into a bit of trouble, and spent a bit of time inside. He just got into the wrong circle. We pick up his journey where he's trying to leave all that behind. His wife stayed with him all that time, so now he just wants to get the family, put them in the camper van, head to Queensland, and get away from all the problems. Start it up again, fresh. So that's the backstory I made up.
We stop in a small town and then, all of a sudden, all hell breaks loose. Then, it's about the ensemble, the few of us getting together, which is quite good because it's easier when you've got a big ensemble to share the load and carry the movie.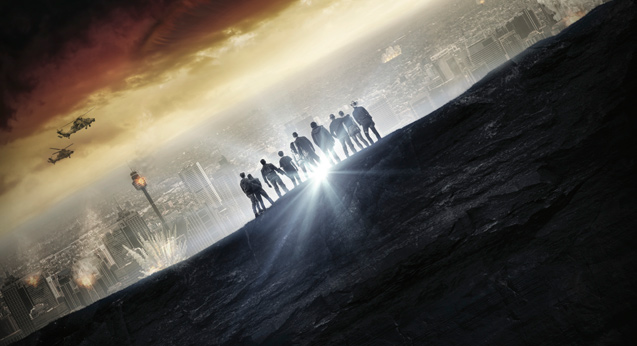 I got to work with good people. Dan Ewing from Home and Away. Good actor. He's ready to break into the big movies, I feel. Got the look and everything. Great also working with Charles Mesure. He's done a lot of work here in New Zealand, a lot of acting, a lot of TV shows, worked with Jay Laga'aia on Street Legal. He and I got on well. Plus all the other Aussie actors. Stephanie Jacobsen, she was in Battlestar Galactica. Home and Away star, Rhiannon Fish. It was a nice ensemble.
There was even an acting teacher in our ensemble. He played the radio DJ. He ended up being a pain in the bloody ass [laughter]. He was always telling everyone how to act.
But it was great. We all got on well; had to share all the facility. So the guitars would come out in our little trailer. And the guitar would go around. We're all singing and having fun.
That sounds quite different from the Hollywood environment.
I went from that to Aquaman, so I saw it. We were small compared to Hollywood but, at the end of the day, they still need lights, a camera, and someone yelling out "Action!" Those things don't change. It's just all the frilly bits with Aquaman: a lot more people, a lot more stunt guys, and a lot more food [laughter].
A lot more food: that's the key to Hollywood success.
Yeah. It's still an opportunity for Luke to direct a film. I know he's a Star Wars fan, too so it would've been nice for him to get noticed. I know for him to direct one of these new Star Wars films would be the ultimate for him. He'll get noticed through this.
Sign up for Flicks updates
It might align nicely if they get a Boba Fett movie off the ground.
Yes, that's right.
Who would you suggest to play Boba Fett?
They'll probably ring The Rock, not me [laughter]. But it'd be a great phone call [laughter] if that could happen. Hey, you never know. I think Disney are looking at young, fresh, new faces.
You know when the first Star Wars [The Force Awakens] came out, the new one? The trailer. The first thing I saw was this stormtrooper take his helmet off… and it wasn't me. It was some guy from England, half my age. I was very saddened by that trailer. [laughter]
You mentioned that you did some of the character building for Peter. Did that also mean you got to improvise in certain scenes?
Luke didn't like us improvising too much, but when they're writing, they're sitting at their home at their computer. Things change when you're out on the location and you're there physically. Sometimes, things don't make sense when you're blocking it, so it's okay if you're sort of improving the scene and it's going to be better.
He did like us to stick to the script, but there were times that he sort of let us go. Once he'd got what he liked, he was a good enough director to say, "Okay, we got that one down. Let's see what happens."
I like to improv a little bit just to try and get to the truth of the scene, to see what's working. If you've got another good actor who likes that too, you can work the scene, and we had that opportunity too.
Sometimes, it made it better. Sometimes, it was best to go back to the script [laughter].
You never know 'til you try, right?
You never know. But having the platform to allow that to happen is always a good thing because sometimes a better performance comes too, where you're not thinking about the line that's been scripted. You're just listening, and you're acting. You're reacting. Sometimes, if you're in the moment and you're just being, good stuff can come out.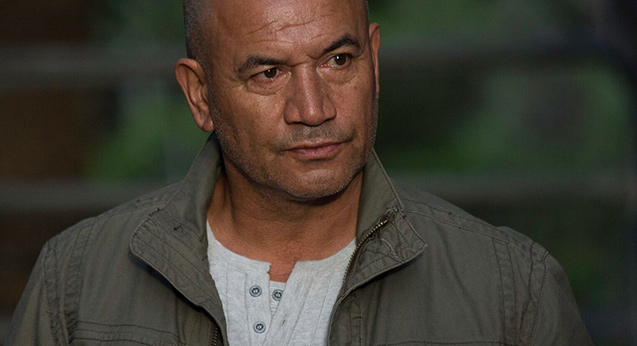 You also directed a short film a few years ago.
Yes. That was a bloody nightmare [laughter]. I was in Tahiti. Oh my God. I wanted to bloody almost punch my producer, cameramen. Sometimes I had no one to make the movie. "Okay, who's on the crew today?" "Uh." "Where's my cameramen?" "Where's the sound men?" "Uh." "No one turned up to work today…" Oh my God, what a nightmare that was.
But that was a good experience, where everything goes wrong that can possibly go wrong went wrong.
Sometimes that's good, because it's like, "Well, my next attempt can only be better."
Yeah. I know. My next attempt will be a lot better. I don't know what happened there. But I gave it a go. They were still filming when I was up here catching the plane. They'd taken over. Oh my God, it was a nightmare.
They got the food right anyway. I remember eating. The food was good [laughter].
They got the essentials right.
I think we need [more] comedy [films] though. Even simple comedy. You know at the back of the marae, there's so much humour. People peeling the spuds at the back, giving each other [crap], ribbing, putting you down. Everyone's laughing.
What was the last film you thought was hilarious?
There's an Australian movie called Two Hands with Heath Ledger and Bryan Brown. It was funny, man. I cracked up laughing. That was on TV recently and I was glued to it. I thought it was brilliant. Bryan Brown's dialogue. It is so funny. I swear to God.