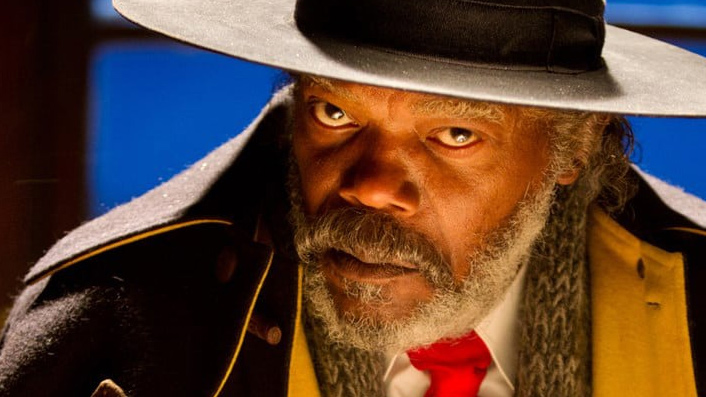 Ten great whodunnits, from Christie to Tarantino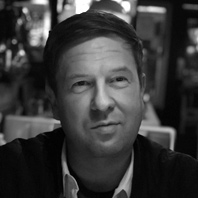 ---
With Rian Johnson's Knives Out—"a whodunnit like no one's done it"—in cinemas next week (as well as sneak screenings this weekend), Dominic Corry looks back at ten of the genre's greats.
Amongst its many pleasures, Rian Johnson's new film Knives Out betrays a huge affection for the classic whodunnit on the part of its writer/director. Although Johnson textures and modernises the form in interesting ways with Knives Out, he honours the tradition of the cinematic whodunnit, especially those made in the 1970s.
To mark the release of Knives Out, we are presenting ten great examples of the genre that are very much worth revisiting. Some of the films may not jump out to you as whodunnits, but they conform to the genre in key ways.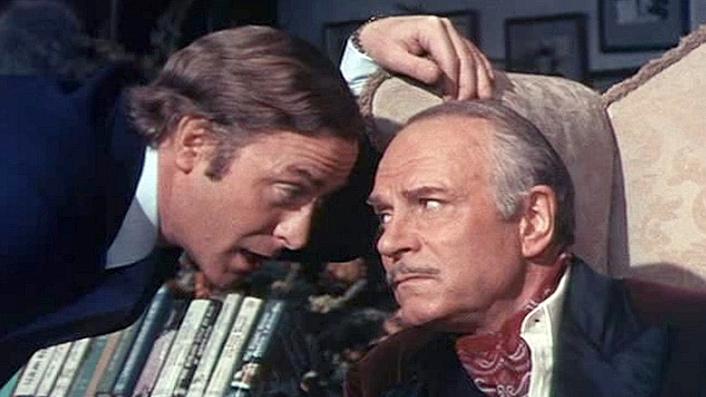 The ultimate puzzle-box movie, this delicious single location mystery stars Michael Caine and Laurence Olivier as two men locked in a murderous game of brinksmanship. Centres around a key reveal that would be pretty much impossible to pull off nowadays, when movie information spreads so easily and with casual abandon.
Remade by Kenneth Branagh (with Jude Law replacing Caine and Caine in the Olivier role) to diminished effect in 2007.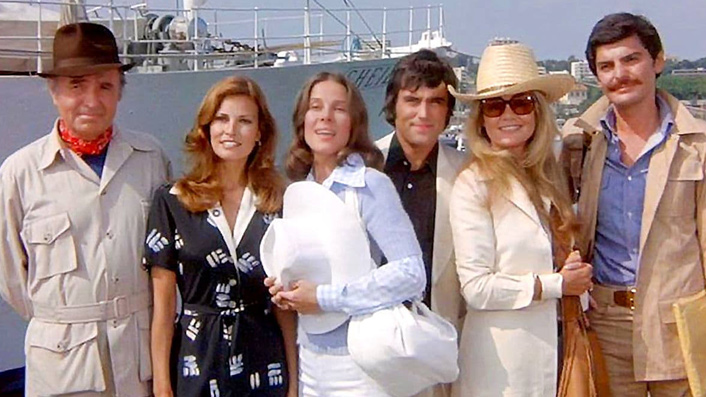 Musical maestro Stephen Sondheim and his pal, Psycho star Anthony Perkins, both big puzzle fans who hosted game nights, wrote this under-remembered whodunnit together as a lark. It's one of the best examples of the form, and like Knives Out, you can tell how much fun the actors are having.
Features great work from several Massive-In-1973 actors like Dyan Cannon, Richard Benjamin and Raquel Welch, as well as fun turns from Jameses Coburn and Mason, and a young Ian McShane.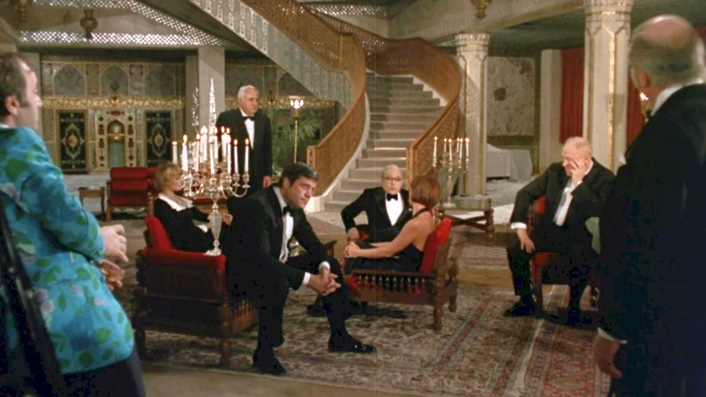 Also known under the… dated… title Ten Little Indians, this was adapted from Agatha Christie's most iconic book not featuring Hercule Poirot or Miss Marple, first published in 1939 under an even more dated title.
The book set the template for the classic whodunnit: ten people are invited to an isolated location and are killed off one-by-one by someone amongst them. Adapted multiple times before and after this desert-set version, most memorably by the BBC in 2015. That stellar three-part mini-series co-starred Charles Dance and Sam Neill and restored the book's bleaker ending to great effect.
Sign up for Flicks updates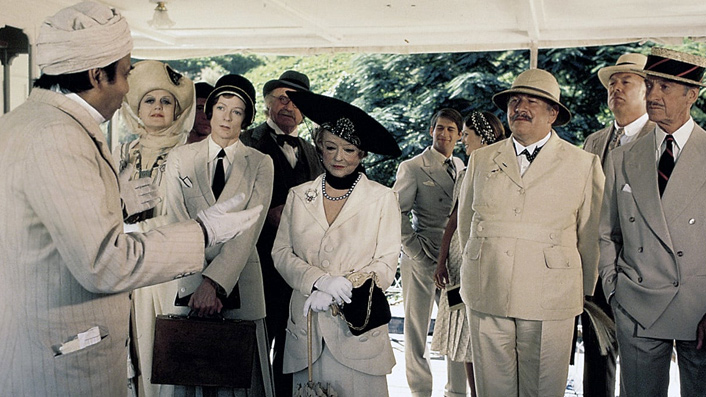 For this star-studded follow-up to 1974's Murder on the Orient Express (an Oscar-nominated classic with a highly unsatisfying resolution), Peter Ustinov replaced Albert Finney as Agatha Christie's most famous creation, Belgian detective Hercule Poirot. He remains the definitive portrayer for whodunnit fans of a certain age, all respect to David Suchet, who did excellent work in the BBC's iconic Poirot.
The film is a perfect vehicle for Christie's genius. Rarely has a murder mystery been more luxurious and satisfying. Set to be adapted as Kenneth Branagh's follow-up to his 2017 version of Orient Express, a handsome film also hobbled by the maddening murderer reveal.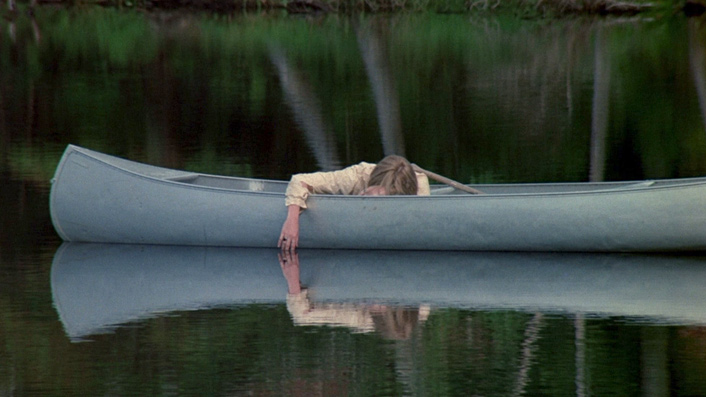 Considering this franchise's low-brow slasher legacy, it's remarkable how much the first film goes out of its way to obscure and tease the identity of the person doing the slashing. Multiple red herrings are proffered, and that classic first-person camera angle does a great job of keeping the viewer in the dark.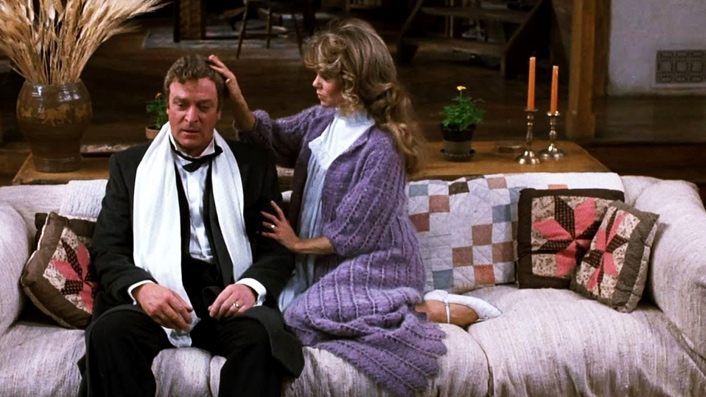 Adapted from the stage play by Ira Levin (the writer behind both Rosemary's Baby and Sliver), this Broadway-set whodunnit is a hoot from start to finish. Genre staples like Michael Caine and Dyan Cannon star alongside Christopher Reeve, enthusiastically subverting his newfound Superman fame.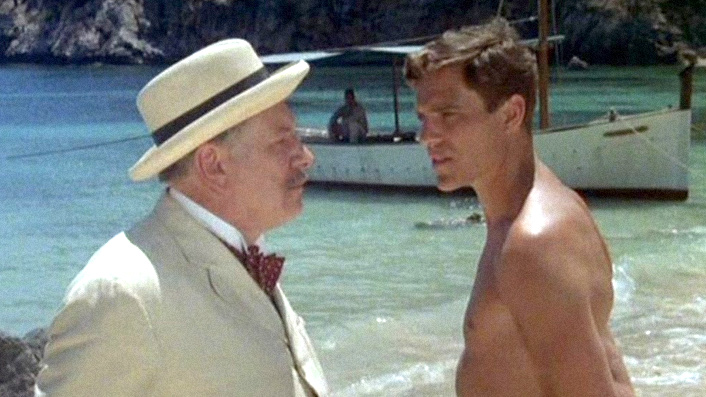 Ustinov's second turn as Poirot (he played the character six times all up, including in three TV movies) is a sun-drenched whodunnit that takes place in a holiday resort in the Adriatic Sea. It comes on with an appealingly languid vibe before ratcheting up the murdery goodness.
Eminently re-watchable, this is a favourite of Rian Johnson's.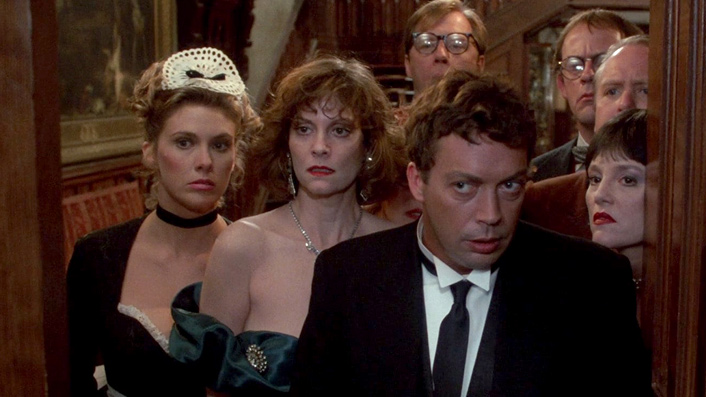 Both a hilarious deconstruction of the classic And Then There Were None set-up and an immensely enjoyable example of the form, this cinematic adaptation of the board game Cluedo (known as Clue in the US) has grown in stature over the years to become a bonafide cult classic. It's also a great entry-point into the genre it is sending up.
Features multiple endings, which each played at different showings when the film was in theatres.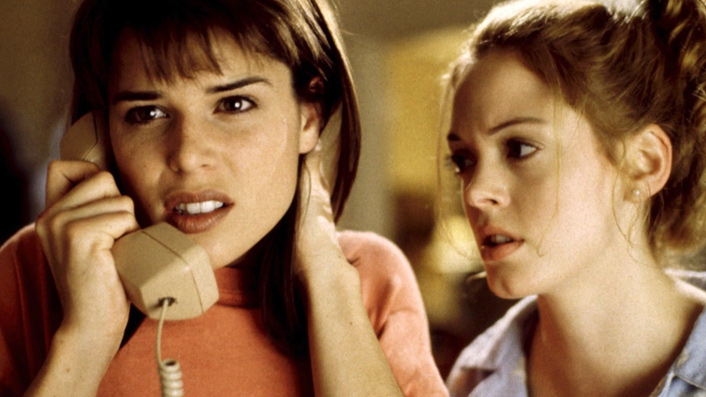 Streaming on Amazon Prime | Available to rent and buy
This self-aware horror is famous for its meta elements, but arguably gains most of its storytelling momentum from the whodunnit mystery at its core. The murderer(s)'s identity is coyly teased all throughout, with screenwriter Kevin Williamson delighting just as much in subverting whodunnit conventions as he does in playing with the horror genre.
Most of the mountains of Scream wannabes that followed in its wake—not to mention the Scream sequels themselves—continued the whodunnit structure.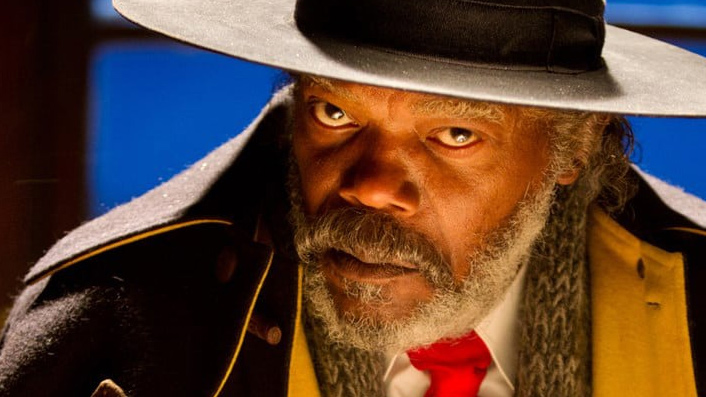 There's no actual murder to be solved here (although people definitely get killed), but Tarantino was clearly emulating the style of a classic whodunnit—a group of people with opaque motivations stuck together in a single location, all wary of whom to trust.
Samuel L. Jackson plays the Hercule Poirot role, attempting to elicit the truth from a room full of liars.