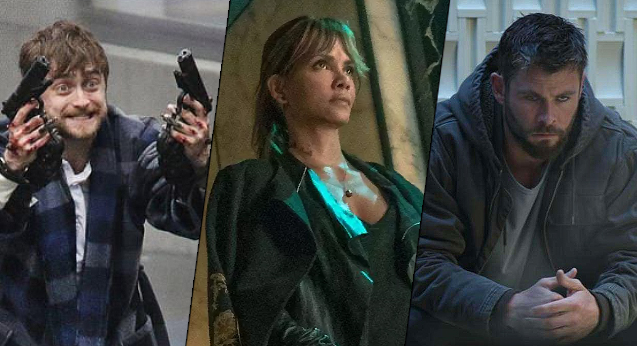 The 10 most kick-ass action films hitting screens in 2019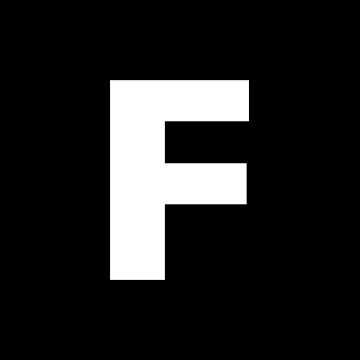 ---
Action fans got some sweet treats this year, including the incomparable Mission: Impossible – Fallout and utterly insane splatter action pic The Night Comes For Us (which our review said "makes 2008's ultraviolent Rambo seem restrained").
2019 looks like no slouch when it comes to kickass pics either, and after tasking our writers with sharing their most anticipated films coming our way, are eager to share our action picks for the new year.
---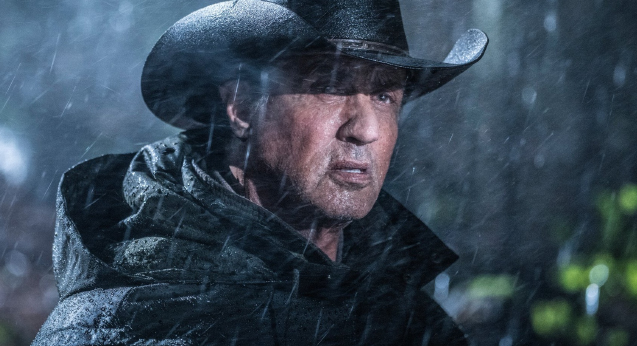 For a while it sounded like Rambo's next adventure would have sci-fi elements, with the troubled Vietnam vet taking on "a half-human abomination" in the Arctic Circle. While we may yet see Sylvester Stallone tackle that as a non-Rambo film,  John Rambo will have a final outing in Rambo 5: Last Blood, traveling to Mexico to rescue a friend's daughter captured by a drug cartel.
Not yet dated in NZ – a fall release in the USA.
More info on Rambo 5: Last Blood
---
9. Hobbs and Shaw
Fast and the Furious spin-off Hobbs & Shaw features the action dream team of Dwayne Johnson and Jason Statham, under the watchful eye of director David Leitch (John Wick, Deadpool 2). While this doesn't even have to pretend it is a car-oriented film, not too much else is known—besides Vanessa Kirby reprising her franchise role and Idris Elba stepping in to fill the villain's shoes as international terrorist leader and criminal mastermind Brixton.
In cinemas August 1.
---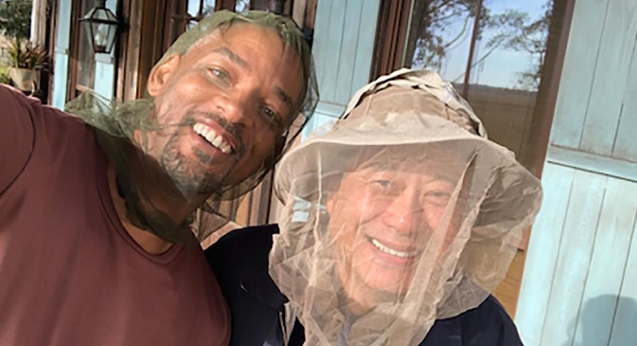 8. Gemini Man
Ang Lee action-sci-fi stars Will Smith—in dual roles—as an aging assassin who finds himself up against a younger clone of himself, one who can predict his every move. Clive Owen, Mary Elizabeth Winstead and Benedict Wong co-star, and as you can see in the on-set selfie above, Smith and Lee seem to be getting on swimmingly.
In cinemas October 3.
---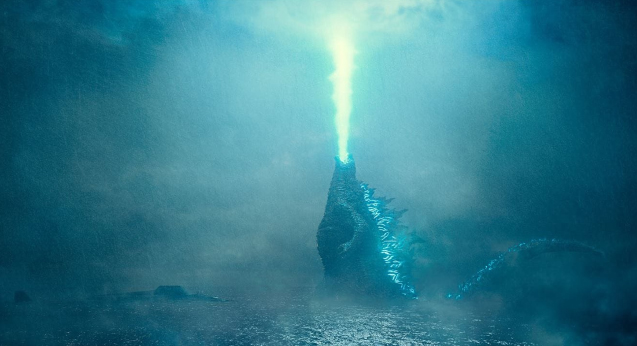 Godzilla goes up against Mothra, Rodan and the three-headed King Ghidorah in this blockbuster action sequel to 2014's Godzilla and 2017's Kong: Skull Island. The ensemble cast includes Kyle Chandler, Vera Farmiga, Millie Bobby Brown Ken Watanabe, Sally Hawkins, O'Shea Jackson and more, and the destruction unleashed by giant monsters looks equally freaking massive.
In cinemas May 30.
More info on Godzilla: King of the Monsters
---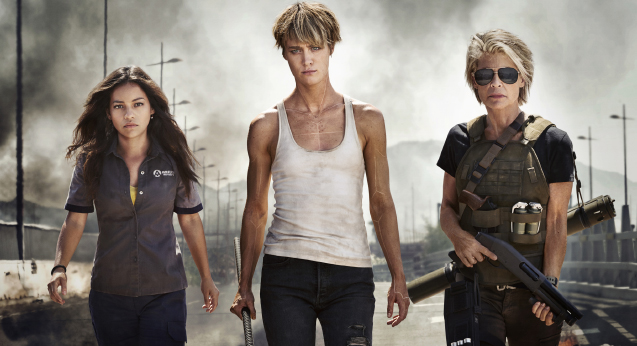 6. Untitled Terminator sequel
Deadpool director Tim Miller takes the reins of the Terminator franchise, conceiving the story alongside David Ellison and James Cameron, who makes a welcome return to the Terminator universe, also producing with Ellison. Equally exciting, if not more so, is Linda Hamilton's return as Sarah Connor to once again square off against Arnold Schwarzenegger. Mackenzie Davis, Natalia Reyes and Gabriel Luna co-star—and that's about all we know, other than that this entry is apparently a direct sequel to Terminator 2: Judgment Day, ignoring other timelines.
In cinemas October 31.
Sign up for Flicks updates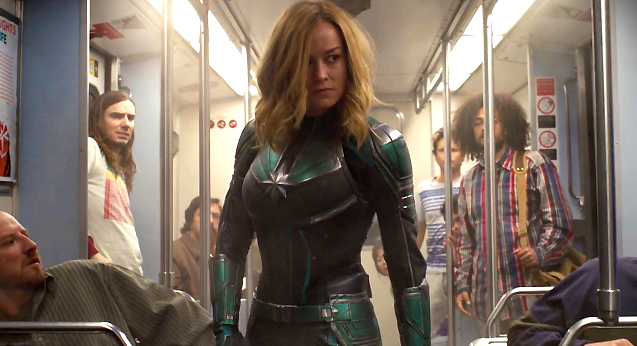 Oscar winner Brie Larson is Captain Marvel in Marvel's first female-fronted superhero movie, set in the 1990s in a previously unseen period in the history of the Marvel Cinematic Universe. Carol Danvers (Larson) teams up with Nick Fury (a digitally de-aged, two-eyed Samuel L. Jackson) to… well, we're not entirely sure, but basically fight some aliens and stuff by the looks of it.
In cinemas March 7.
---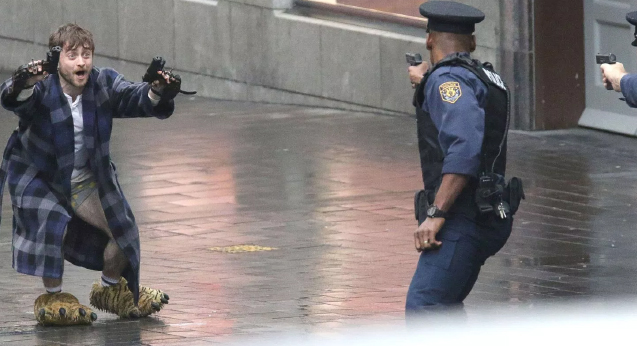 Jason Lei Howden, director of the awesome heavy metal splatter horror Deathgasm, lured Daniel Radcliffe to New Zealand for his next film—where a member of the public sparked a tidal wave of meme content by snapping the pic above. Radcliffe stars as an ordinary joe who finds himself mixed up in a deadly competition in which complete strangers are forced to fight to the death for the entertainment of viewers online. And ours, obviously—bring it on!
Not yet dated in NZ (or anywhere).
---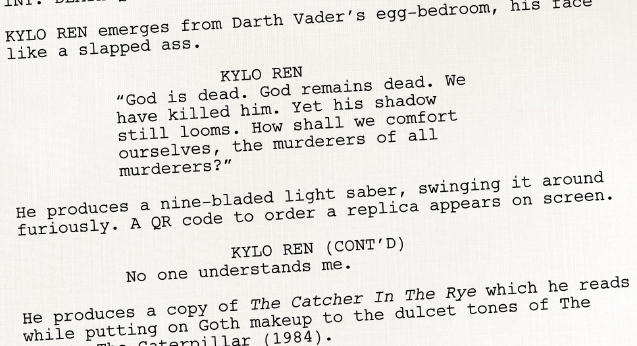 Congratulations, Sherlock, the image above isn't actually the screenplay for the next Star Wars sequel. Little is known about the third and final instalment of the sequel trilogy that last saw grown adults enraged by The Last Jedi. Perhaps these folks will be consoled by J.J. Abrams coming back to direct in place of Rian Johnson. Who knows? We just want to see it, please.
In cinemas December 19.
More info on Star Wars: Episode IX
---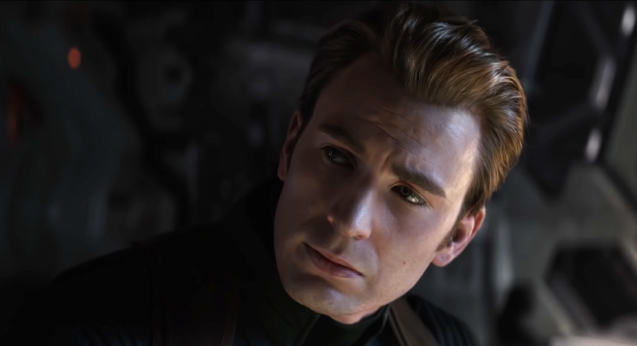 After THAT ending of Avengers: Infinity War, we can't wait to find out what's in store with Avengers: Endgame. Did you make up part of the insane 289 million views of the trailer in its first 24 hours? Then you know exactly as much as we do, and have probably also received a massive injection of enthusiasm for this to hurry the hell up and get into cinemas pronto.
In cinemas April 25.
More info on Avengers: Endgame
---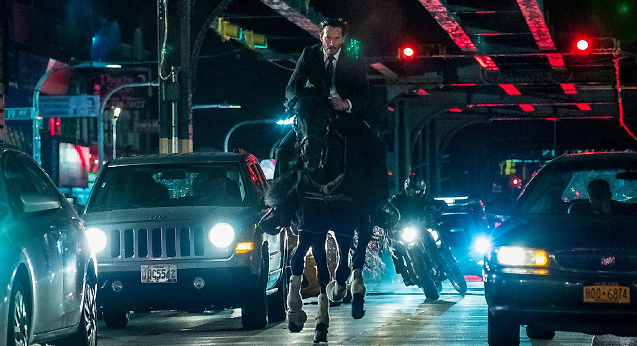 This comes in at number one with a bullet because (a) the John Wick movies RULE; and (b) this one has JOHN WICK ON A HORSE. Keanu, writer Derek Kolstad and director Chad Stahelski return for the third instalment in the neo-noir action thriller series, with Halle Berry and Anjelica Huston joining the cast. Wick's on the run, everyone wants to kill him, he'll waste heaps of them in the process—why mess with a good perfect thing?
In cinemas May 16