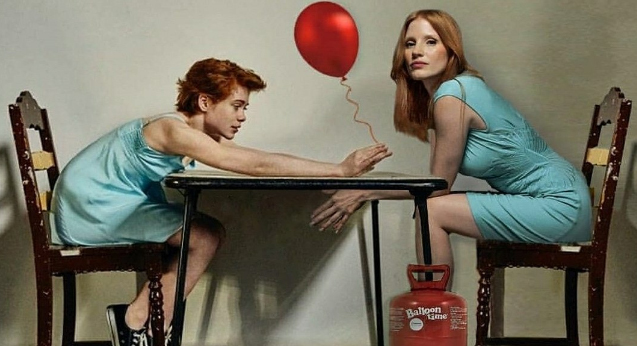 The 19 films we most want to see in 2019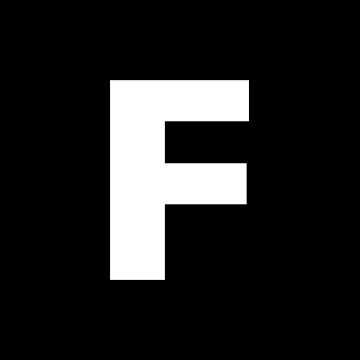 ---
As the year draws to a close we're looking ahead to the insane amount of cinema to get us excited about 2019. Having asked our team of writers to rank their picks for next year, here's the mathematically-calculated mega-list of 19 films to see in '19.
---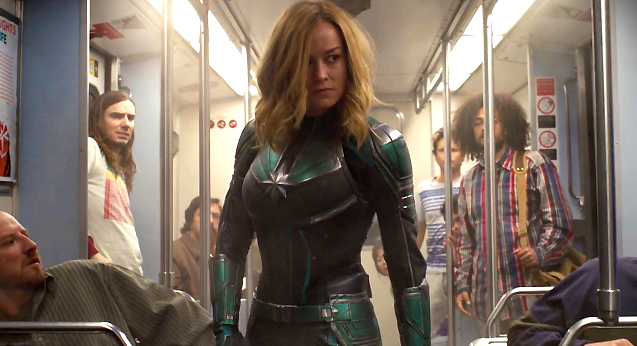 Oscar winner Brie Larson is Captain Marvel in Marvel's first female-fronted superhero movie, set in the 1990s in a previously unseen period in the history of the Marvel Cinematic Universe. Carol Danvers (Larson) teams up with Nick Fury (a digitally de-aged, two-eyed Samuel L. Jackson) to… well, we're not entirely sure, but basically fight some aliens and stuff by the looks of it.
In cinemas March 7.
---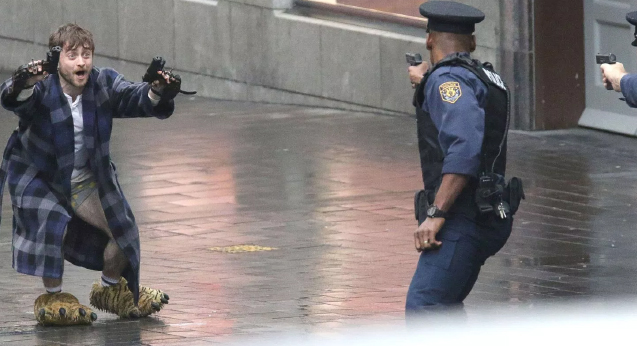 Jason Lei Howden, director of the awesome heavy metal splatter horror Deathgasm, lured Daniel Radcliffe to New Zealand for his next film—where a member of the public sparked a tidal wave of meme content by snapping the pic above. Radcliffe stars as an ordinary joe who finds himself mixed up in a deadly competition in which complete strangers are forced to fight to the death for the entertainment of viewers online. And ours, obviously—bring it on!
Not yet dated in NZ (or anywhere).
---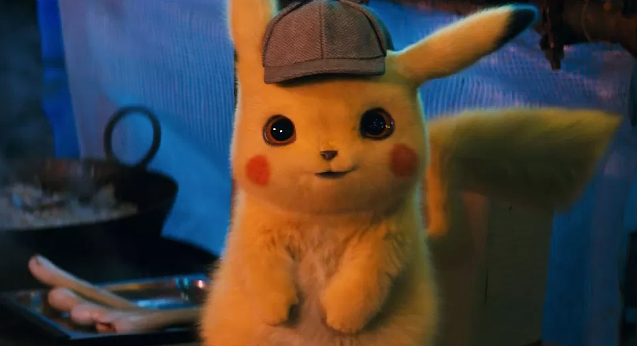 A young man teams up with Detective Pikachu (voiced by Ryan Reynolds) to find his missing father in this live-action family adventure. Upon seeing the trailer, Liam Maguren observed: "This isn't the story I experienced from the game or the TV show when I was young. This new film doesn't have Ash Ketchum. Pikachu never said human words. Hell, there isn't even a Pokéball in this first trailer. And thank god for that."
Some of us in the office could barely tell you what a Pokémon is—and even we want to see this.
In cinemas May 9
More info on Pokémon Detective Pikachu
---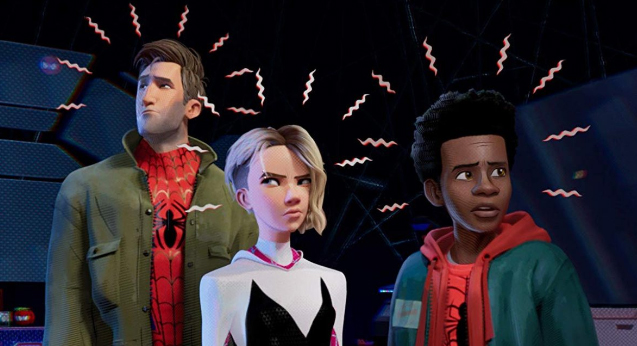 With a super-collider beneath the streets of Brooklyn crashing parallel universes together, six different versions of Spider-hero team up to stop Wilson "Kingpin" Fisk from inadvertently destroying all of their realities. Trust us, this one is buzzy, indeed, and absolutely deserves its spot on this list. In fact, why not read this rave five-star review that calls Into the Spider-Verse "one of the greatest comic book films ever made".
In cinemas January 3 (with sneaks Dec 15 & 16)
More info on Spider-Man: Into the Spider-Verse
---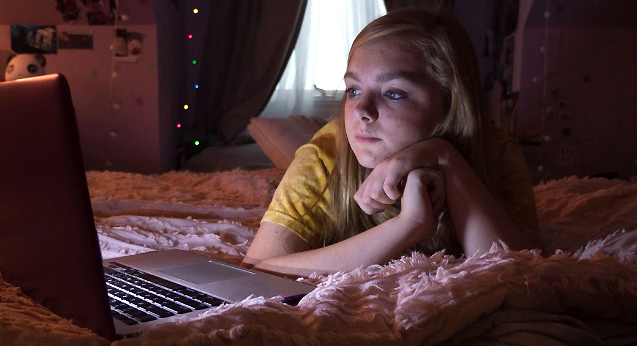 Newcomer Elsie Fisher makes her way through the last week of a disastrous eighth-grade year in comedian Bo Burnham's feature debut, a coming-of-age tale brimming with cringe comedy and deeply dramatic elements. As Kayla (Fisher) sees the end of a difficult phase of her life ending and a new chapter (and school) on the horizon, she struggles with feelings of isolation, anxiety and self-identification—amplified by the digital terrain she inhabits in this painful depiction of youth in the 21st century.
In cinemas January 10.
---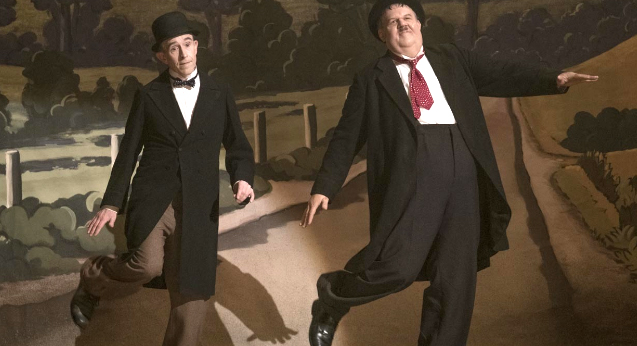 Steve Coogan and John C. Reilly are spectacularly cast here, playing comedy duo Laurel and Hardy in this biopic that covers the duo's 1953 British variety hall tour. Written by Oscar nominee Jeff Pope (Philomena). With their celebrity on the wane after an absence from the screen that's lasted several years, the duo's old resentments rear their heads as the tour progresses.
In cinemas February 21.
---

James McAvoy, Jessica Chastain and Bill Hader star as some of the grown-up members of the Losers' Club in the sequel to 2017's hit horror, set 27 years after the events of the first film. Director Andy Muschietti returns, along with Bill Skarsgård as Pennywise. With King's novel being so effective flicking back and forth between past and present, we're very curious to see how this functions as a more traditional sequel than how it was conceived.
In cinemas September 5
Sign up for Flicks updates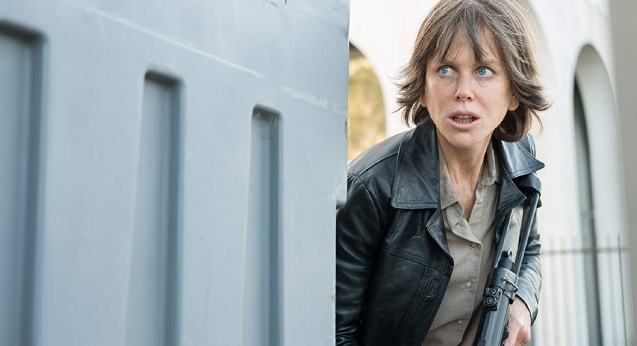 Nicole Kidman—yes, looking different to usual, let's not get hung up on appearances—plays a police detective, broken and battle-hardened, who attempts to reconnect with the members of a gang she infiltrated as a young undercover cop… a past that continues to haunt her. From director Karyn Kusama, reuniting with the writers of 2015's chilling The Invitation.
In cinemas March 7
---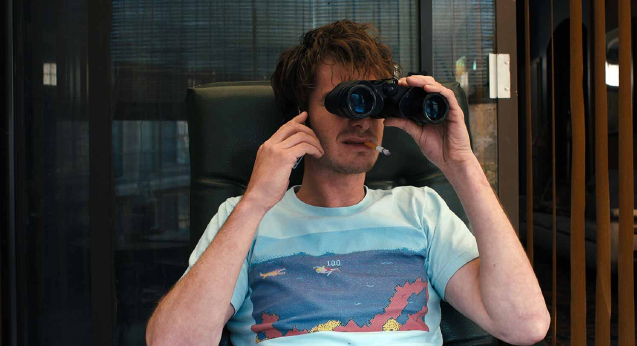 It Follows director David Robert Mitchell follows up his horror smash with this surreal mystery-comedy. Oscar nominee Andrew Garfield (Hacksaw Ridge) reads signs and clues that may (or may not) lead him to find a woman (Riley Keough, Mad Max: Fury Road) who suddenly disappeared. Which makes it all seem much more ordinary than the trailer suggests.
Not yet dated in NZ – releases April 19 in USA.
More info on Under the Silver Lake
---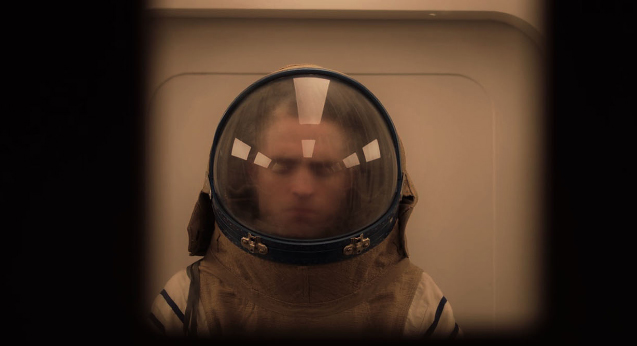 Robert Pattinson stars in Claire Denis' tale of criminals sent into deep space, and towards a black hole—while being sexually experimented on by scientists. Juliette Binoche, Mia Goth, and André Benjamin co-star. We've already heard more details about this than we'd have liked, so reckon you should just stick to this basic info until you get the chance to see it…
Not yet dated in NZ – premiered at the Toronto International Film Festival but has also yet to be dated for general release.
---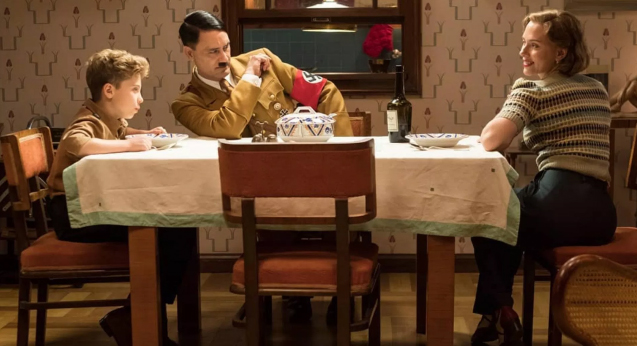 WWII comedy-drama from filmmaker Taika Waititi who also stars as a little boy's imaginary mate, Adolf Hitler. Scarlett Johansson co-stars, alongside Kiwi Thomasin McKenzie (Leave No Trace).
"It's my version of… a lonely boy's best version of his hero, which is really his dad," Waititi told The Wrap earlier this year, which puts him on comfortable territory (except for the Hitler bit, maybe).
Week one down of our anti-fuckface satire, Jojo Rabbit. Can't wait to share it with the world. Also, what better way to insult Hitler than having him portrayed by a Polynesian Jew?
🖕 #FuckYouShitler @jojorabbitmovie @foxsearchlight pic.twitter.com/bNZ2YlDgaF

— Taika Waititi (@TaikaWaititi) June 1, 2018
Not yet dated in NZ – or internationally
---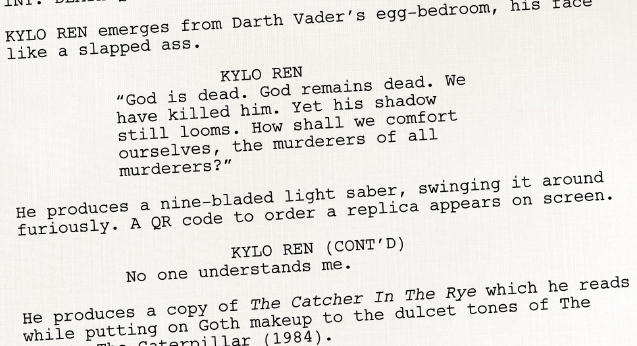 Congratulations, Sherlock, the image above isn't actually the screenplay for the next Star Wars sequel. Little is known about the third and final instalment of the sequel trilogy that last saw grown adults enraged by The Last Jedi. Perhaps these folks will be consoled by J.J. Abrams coming back to direct in place of Rian Johnson. Who knows? We just want to see it, please.
In cinemas December 19.
More info on Star Wars: Episode IX
---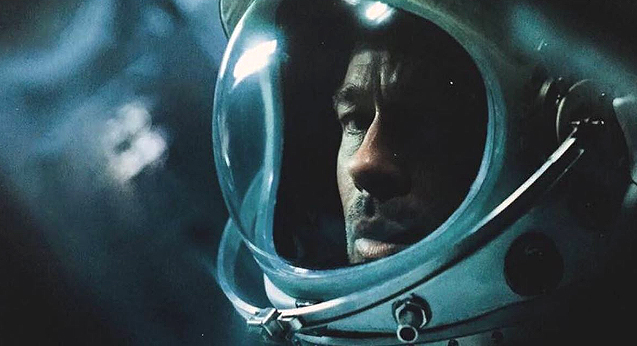 Our most-anticipated sci-fi pic of 2019 sees Brad Pitt as an engineer who journeys across the galaxy in search of his father. James Gray (The Lost City of Z) directs the pic, front-loaded with an Oscars-certified cast that also includes Tommy Lee Jones, Donald Sutherland and Ruth Negga.
In cinemas May 23
---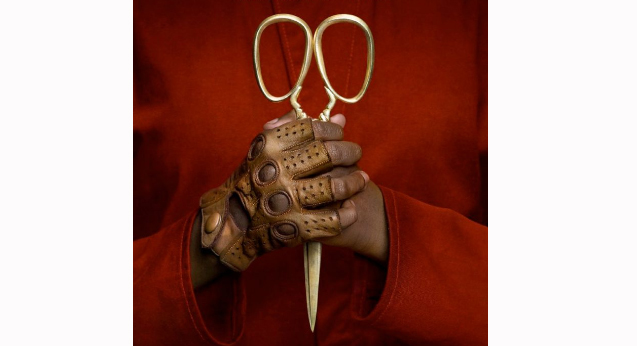 Oscar-winning filmmaker Jordan Peele follows his debut feature Get Out with this social horror-thriller. Two parents (Lupita Nyong'o and Winston Duke) take their kids to their beach house to unwind with friends (Elisabeth Moss), but relaxation turns to tension and chaos with the arrival of shocking strangers at nightfall.  Tim Heidecker co-stars, which feels like a great fit for Peele's tone.
Trailer drops Xmas.

— Jordan Peele (@JordanPeele) December 13, 2018
In cinemas March 14.
---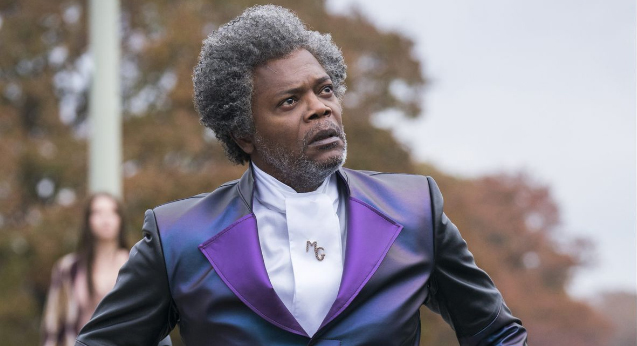 M. Night Shyamalan brings together the narratives of Split and Unbreakable (which we didn't even realise were connected until losing our shit in the cinema as Split ended). Returning are Bruce Willis, James McAvoy and Samuel L. Jackson.
Following the conclusion of Split, Glass finds David Dunn (Willis) pursuing Kevin Wendell Crumb's (McAvoy) superhuman figure of The Beast in a series of escalating encounters, while the shadowy presence of Elijah Price (Jackson) emerges as an orchestrator who holds secrets critical to both men. Bring it.
In cinemas January 17
---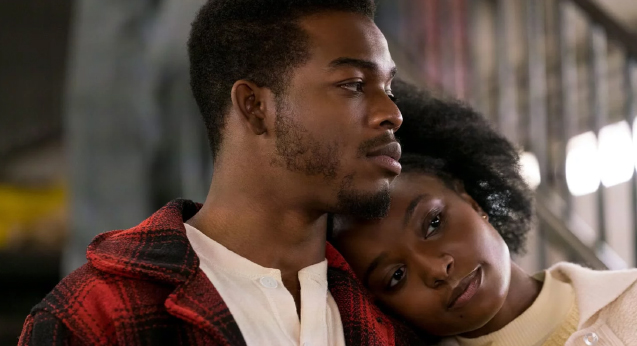 A Harlem woman scrambles to prove her fiancé's innocence while carrying their first child in this romantic drama from Oscar-winning Moonlight writer-director Barry Jenkins.
Based on the novel by James Baldwin (subject of the documentary I Am Not Your Negro), and nominated for several Golden Globes including Best Motion Picture – Drama.
In cinemas February 14.
More info on If Beale Street Could Talk
---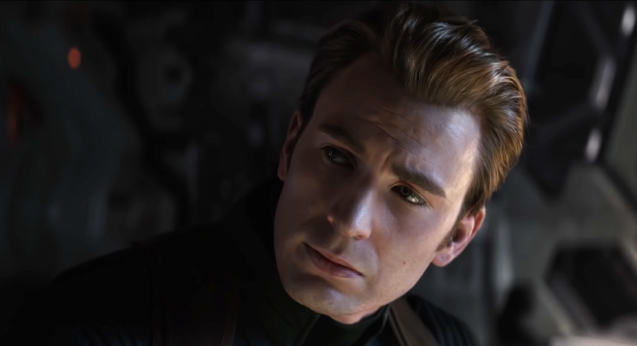 After THAT ending of Avengers: Infinity War, we can't wait to find out what's in store with Avengers: Endgame. Did you make up part of the insane 289 million views of the trailer in its first 24 hours? Then you know exactly as much as we do, and have probably also received a massive injection of enthusiasm for this to hurry the hell up and get into cinemas pronto.
In cinemas April 25.
More info on Avengers: Endgame
---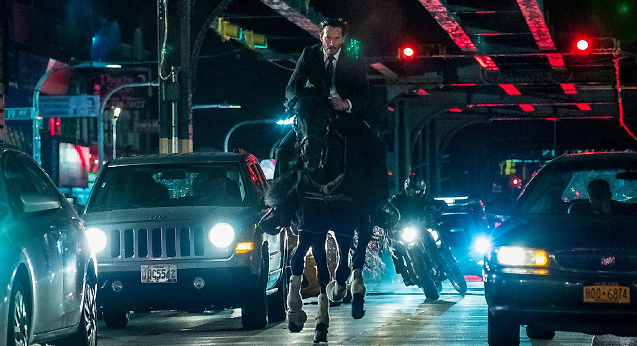 This comes in high on the list because (a) the John Wick movies RULE; and (b) this one has JOHN WICK ON A HORSE. Keanu, writer Derek Kolstad and director Chad Stahelski return for the third instalment in the neo-noir action thriller series, with Halle Berry and Anjelica Huston joining the cast. Wick's on the run, everyone wants to kill him, he'll waste heaps of them in the process—why mess with a good perfect thing?
In cinemas May 16
More info on John Wick 3: Parabellum
---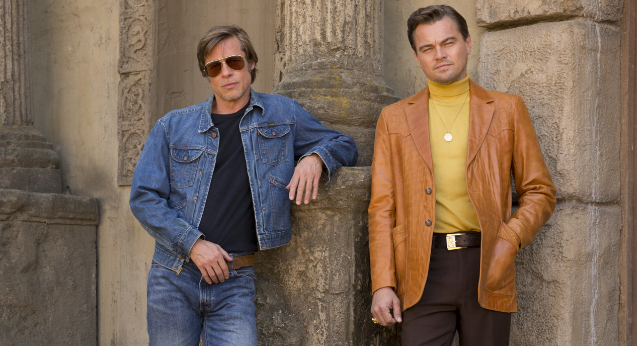 Margot Robbie is Manson Family victim Sharon Tate in Quentin Tarantino's latest all-star drama set in 1969 L.A., alongside Brad Pitt, Leonardo DiCaprio, Burt Reynolds, Al Pacino and more.
Rick Dalton (DiCaprio) is a struggling former TV star, still struggling to make it in Tinseltown, alongside his former stunt double Cliff Booth (Pitt). But as Dalton's neighbour, rising star Sharon Tate, will soon tragically learn, something more dangerous than the pursuit of fame is stalking Hollywood—a violent cult led by a charismatic figure promising the apocalypse…
View this post on Instagram
In cinemas July 25.