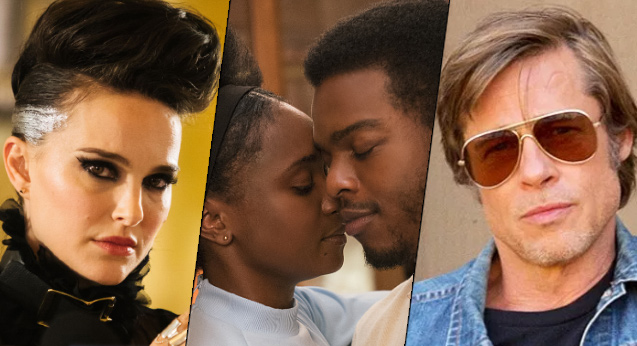 The 10 most watchable Oscar-bait films coming in 2019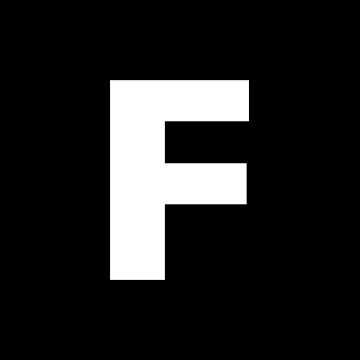 ---
Some will be in the frame for Oscars this coming Feb, others may hope like hell to be part of the conversation in 2020, but all of these awards contenders are on our radar for viewing in the New Year.
---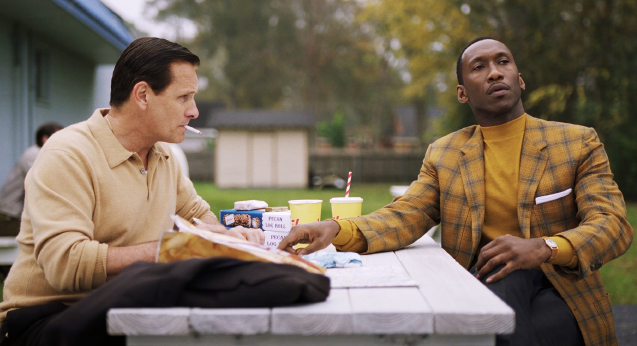 Odd couple road trip drama with Viggo Mortensen as an Italian-American bouncer from the Bronx hired to drive a world-class concert pianist (Moonlight's Oscar-winning Mahershala Ali) on a tour across the 1960s American South. Confronted with racism and danger along the way, they must set aside their differences while relying on "The Green Book" to guide them to the few establishments that were then safe for African-Americans.
In cinemas January 24.
---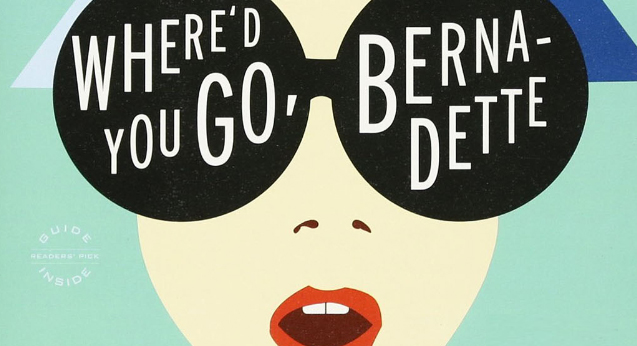 Cate Blanchett stars in Richard Linklater's adaptation of the best-selling novel, a comedy-drama following a teenage girl who sets out to find her anxiety-ridden mother when she goes missing. On the way, she learns about her mother's troubled past.
Not yet dated in NZ – releases March 22 in USA.
More info on Where'd You Go, Bernadette
---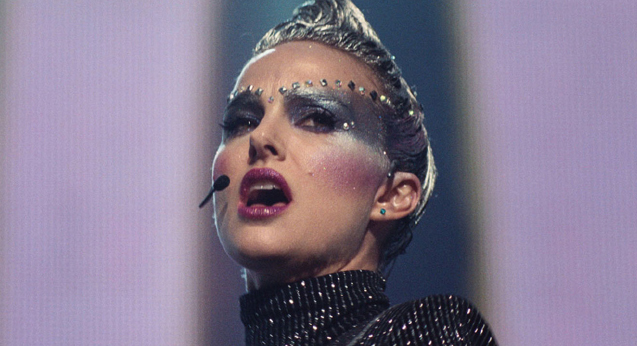 Celeste (Natalie Portman) is a pop star on the rise, whose career takes off against the backdrop of a national tragedy. Spanning 18 years, this music drama traces important cultural moments through her eyes as she belts out songs (written by Sia) and throws what The Hollywood Reporter called "weapons-grade bitch-queen tantrums".
In cinemas February 21.
---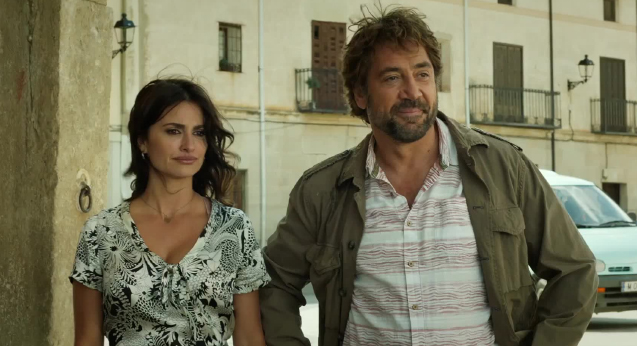 Penélope Cruz and Javier Bardem lead this Spain-set psychological drama from two-time Oscar-winning auteur Asghar Farhadi (The Salesman, A Separation). Laura (Cruz) heads back to her childhood home to attend her sister's wedding, leaving her husband behind in Argentina—possibly problematic when she encounters ex-boyfriend Paco (Bardem).
In cinemas February 28.
---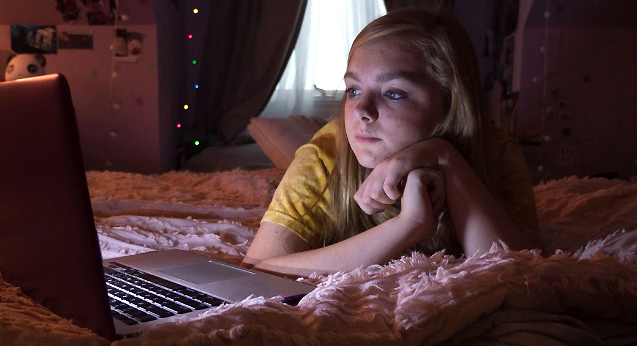 Newcomer Elsie Fisher makes her way through the last week of a disastrous eighth-grade year in comedian Bo Burnham's feature debut, a coming-of-age tale brimming with cringe comedy and deeply dramatic elements. As Kayla (Fisher) sees the end of a difficult phase of her life ending and a new chapter (and school) on the horizon, she struggles with feelings of isolation, anxiety and self-identification—amplified by the digital terrain she inhabits in this painful depiction of youth in the 21st century.
In cinemas January 10.
Sign up for Flicks updates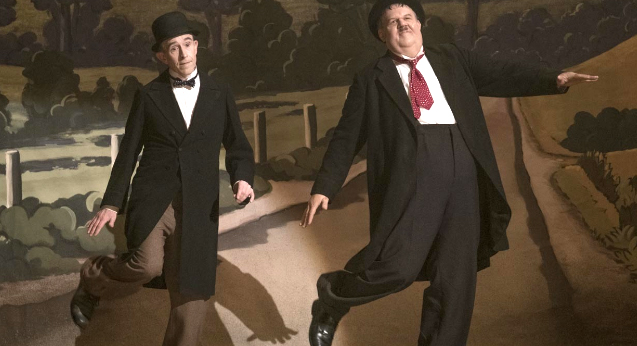 Steve Coogan and John C. Reilly are spectacularly cast here, playing comedy duo Laurel and Hardy in this biopic that covers the duo's 1953 British variety hall tour. Written by Oscar nominee Jeff Pope (Philomena). With their celebrity on the wane after an absence from the screen that's lasted several years, the duo's old resentments rear their heads as the tour progresses.
In cinemas February 21.
---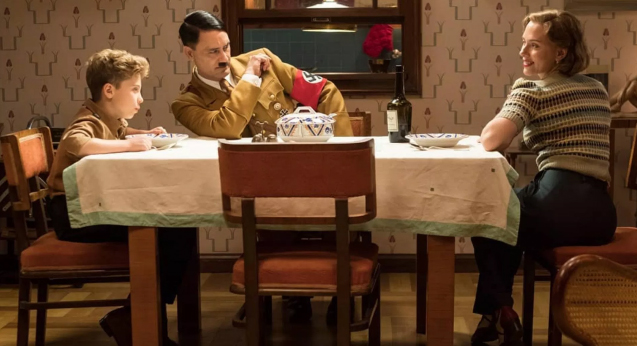 WWII comedy-drama from filmmaker Taika Waititi who also stars as a little boy's imaginary mate, Adolf Hitler. Scarlett Johansson co-stars, alongside Kiwi Thomasin McKenzie (Leave No Trace).
"It's my version of… a lonely boy's best version of his hero, which is really his dad," Waititi told The Wrap earlier this year, which puts him on comfortable territory (except for the Hitler bit, maybe).
Week one down of our anti-fuckface satire, Jojo Rabbit. Can't wait to share it with the world. Also, what better way to insult Hitler than having him portrayed by a Polynesian Jew?
🖕 #FuckYouShitler @jojorabbitmovie @foxsearchlight pic.twitter.com/bNZ2YlDgaF

— Taika Waititi (@TaikaWaititi) June 1, 2018
Not yet dated in NZ – or internationally
---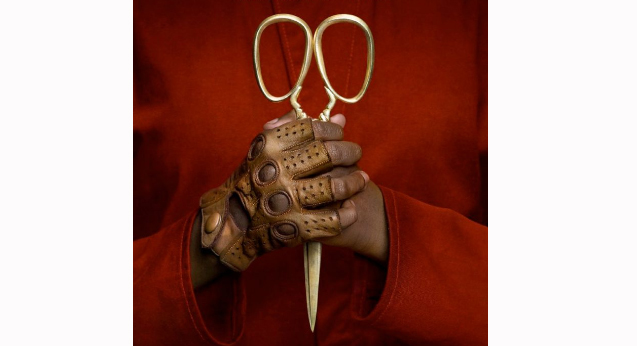 Oscar-winning filmmaker Jordan Peele follows his debut feature Get Out with this social horror-thriller. Two parents (Lupita Nyong'o and Winston Duke) take their kids to their beach house to unwind with friends (Elisabeth Moss), but relaxation turns to tension and chaos with the arrival of shocking strangers at nightfall.  Tim Heidecker co-stars, which feels like a great fit for Peele's tone.
In cinemas March 14.
---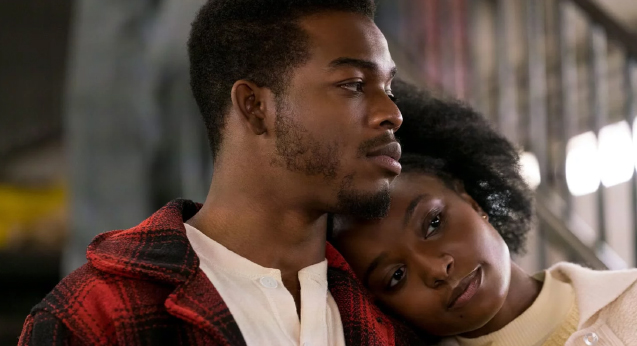 A Harlem woman scrambles to prove her fiancé's innocence while carrying their first child in this romantic drama from Oscar-winning Moonlight writer-director Barry Jenkins.
Based on the novel by James Baldwin (subject of the documentary I Am Not Your Negro), and nominated for several Golden Globes including Best Motion Picture – Drama.
In cinemas February 14.
More info on If Beale Street Could Talk
---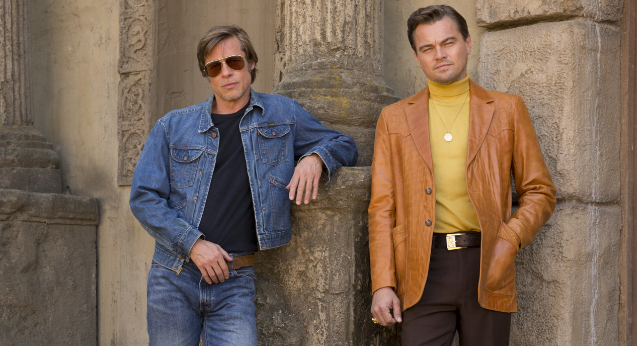 Margot Robbie is Manson Family victim Sharon Tate in Quentin Tarantino's latest all-star drama set in 1969 L.A., alongside Brad Pitt, Leonardo DiCaprio, Burt Reynolds, Al Pacino and more.
Rick Dalton (DiCaprio) is a struggling former TV star, still struggling to make it in Tinseltown, alongside his former stunt double Cliff Booth (Pitt). But as Dalton's neighbour, rising star Sharon Tate, will soon tragically learn, something more dangerous than the pursuit of fame is stalking Hollywood—a violent cult led by a charismatic figure promising the apocalypse…
View this post on Instagram
In cinemas July 25.