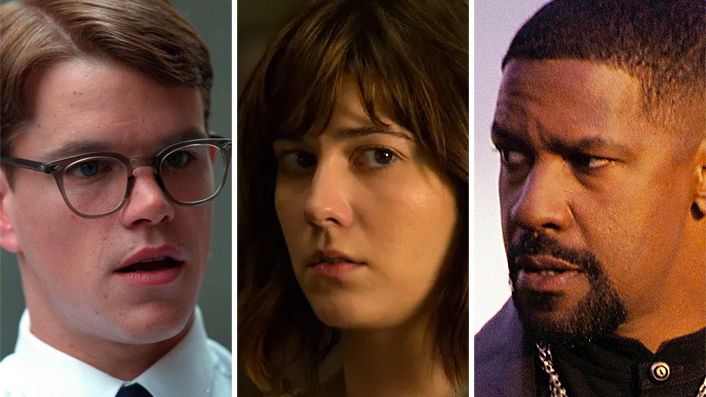 The top 20 thrillers on Netflix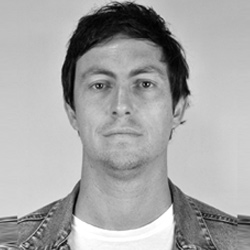 ---
Thrills of all kinds can be found on Netflix. Steve Newall narrows down their thriller offerings to the top 20, streaming now.
UPDATED OCTOBER 4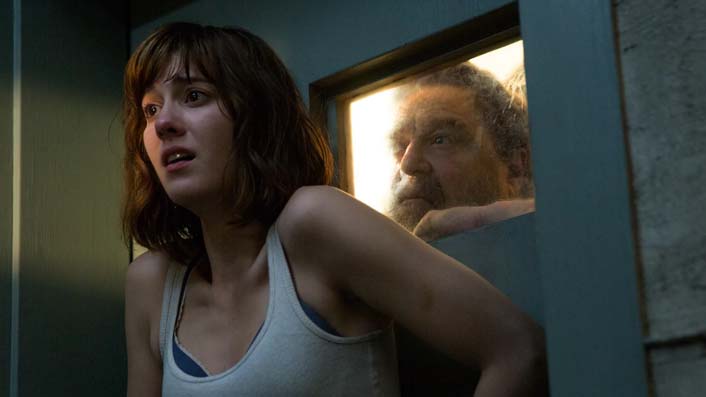 Sure, the word "cloverfield" in the title suggests this might not be a straightforward thriller, but we're kept in the dark as much as Mary Elizabeth Winstead's character who, after a car crash, wakes up in an underground bunker with two strangers and told the world has ended. But has it? And just how sinister is John Goodman's initially jovial character who's either saved her life, or kidnapped her? There's only one way to find out, and it's via this claustrophobic, tense watch.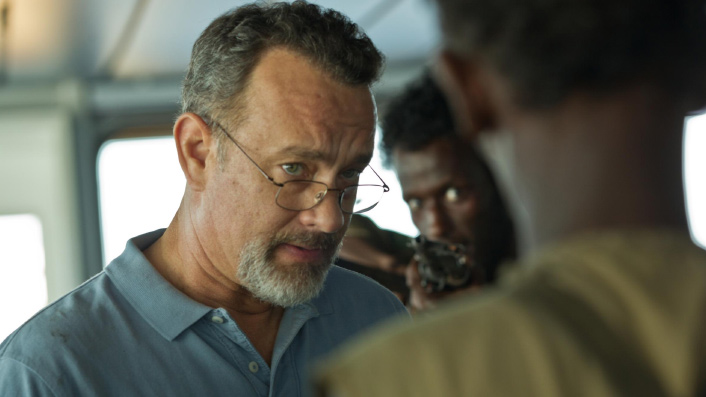 "Look at me. I'm the captain now," declared Barkhad Abdi in his stunning debut role, facing off against all-timer Tom Hanks in this tense real-life tale of a ship hijacking. Hanks plays Richard Phillips, trying desperately to keep everyone alive as the situation off the Somali coast becomes increasingly charged, another nailbiter from director Paul Greengrass (United 93, The Bourne Supremacy).
See also:
* The best thrillers of last decade
* All new streaming movies & series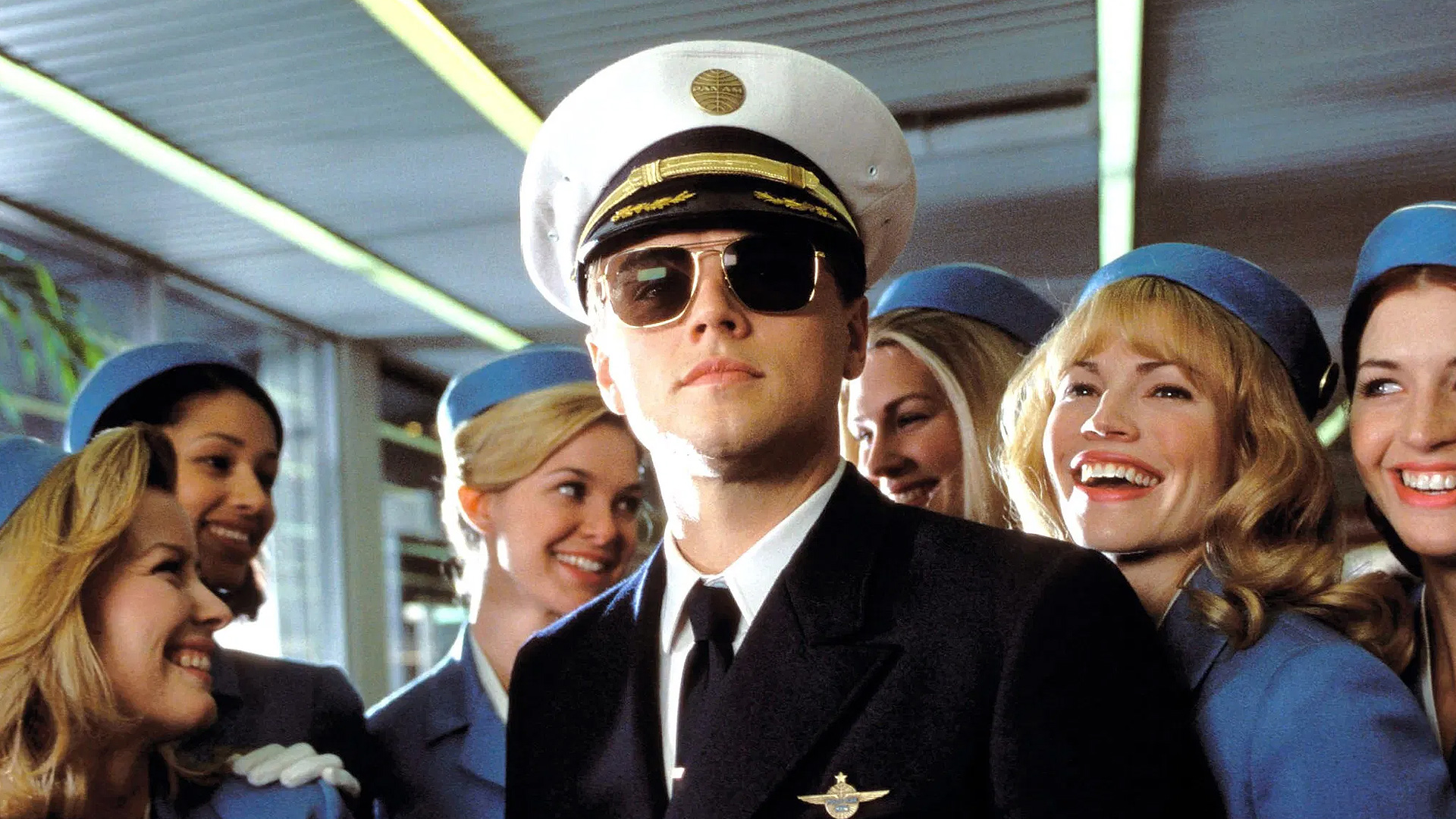 Supremely watchable entertainment, Catch Me If You Can is also more outright amusing than many of the films on this list. Perfect timing then, perhaps, for Steven Spielberg's breezy tale of a young con man (Leonardo DiCaprio) who posed as a pilot, doctor and more while pursued by a dogged FBI agent (Tom Hanks).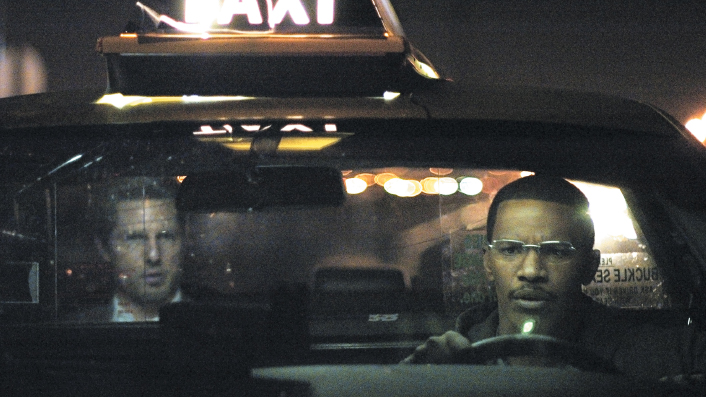 The great Michael Mann pairs everyman taxi driver Jamie Foxx with icy, silver-haired passenger Vincent (Tom Cruise) in a thriller that plays up the vulnerability and odd intimacy of cab-driving. Hurtling around Los Angeles on what turns out to be a contract killing spree, Mann (as expected) brings the darkened streets to the screen with flair as his leads converse and duel with one another in a conversation interrupted by action scenes—their cat and mouse chat somehow managing to be the more thrilling.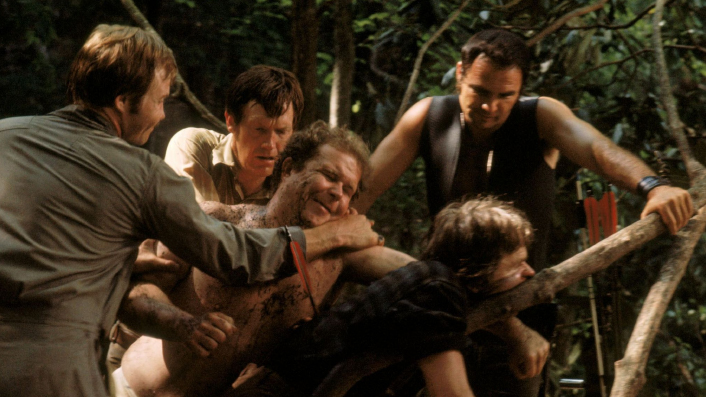 Soon to turn 50 years old, this thriller sees a group of businessmen—Burt Reynolds, Jon Voight, Ned Beatty and Ronny Cox—desperately trying to survive in the wilderness of Georgia after antagonising rural locals (Dueling Banjos notwithstanding). As well as that iconic strum-off, Deliverance's notorious rape scene ("too far," Reynolds said later) has also found its way into popular culture, but ought not to overshadow the gripping nature of the film.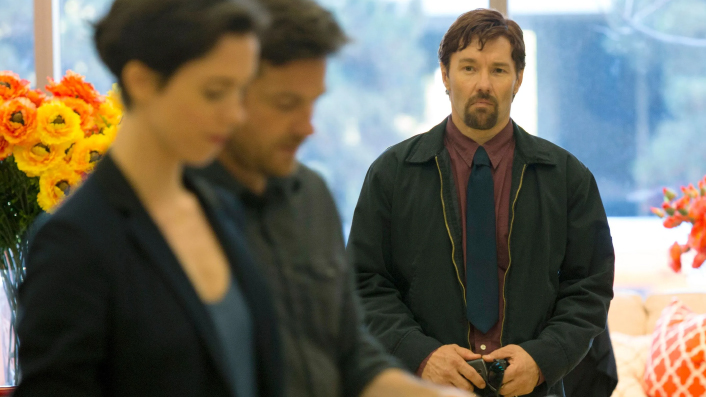 A wonderfully cast trio and a playful sense of shock and suspense propel Joel Edgerton's directorial debut. Married couple Simon and Robyn (Jason Bateman and Rebecca Hall) unexpectedly run into Gordo, a chap from Simon's past brought to magnificently creepy life by Edgerton himself. The supposedly chance encounter soon gives way to unannounced visits, unasked for gifts, and the resurrection of secrets from the past. A brutally enjoyable ride.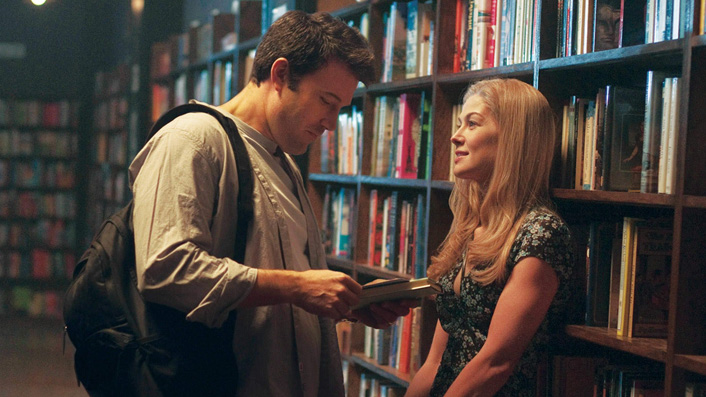 This superb adaptation of Gillian Flynn's similarly excellent novel couldn't have found better people to be involved. Director David Fincher is as stylish as expected, relishing the suburban tension and deception, and leans in when it gets pulpy—all to our delight. Then there's the leads… Ben Affleck has perhaps never been better cast than here, particularly his unsympathetic qualities, while Rosamund Pike's on top of her game, and the need to keep a tight rein on going full melodramatic or caricature.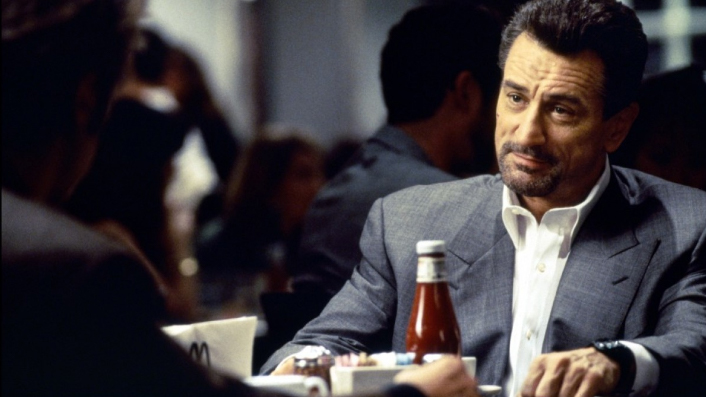 More Michael Mann? Sure! Pacino and De Niro duel as a detective and bank robber who have more in common with one another than any of the civilians in their lives. Sharing just a few minutes of screen time together across the nearly three-hour running time, watching the pair orbit each other is a delight and when they collide, riveting. A complex thriller that's proven highly influential since its 1995 release, not least of all its adrenaline-charged heist scene, the standard by which other action set-pieces have been judged since.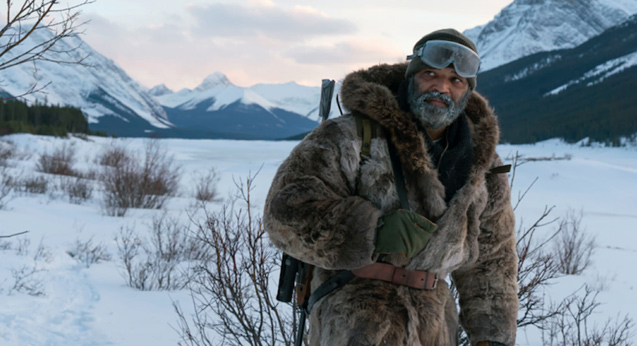 An expert in wolves (Jeffrey Wright) is summoned to a small town by a mother whose child has been taken by the four-legged predators—not to save him, but to retrieve the body before her husband (Alexander Skarsgård) returns from war and violence erupts. Not as sharp as director Jeremy Saulnier's Green Room, but a worthy and moody addition to his collection of small-town thrillers.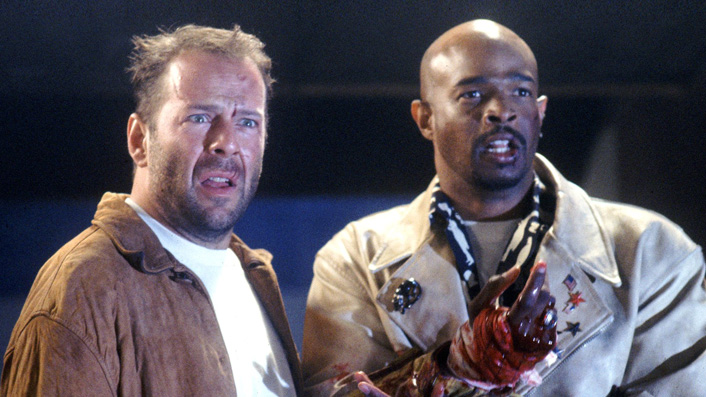 Records are made to be broken, and after this film's were superseded—Shane Black's then-record $1.75 million for the script, allegedly the most uses of the word "fuck"—history's left with an enjoyable early '90s action-thriller, starring the comedic pairing of Bruce Willis and Damon Wayans. Tony Scott's direction lends the whole thing an expected energy, and it's great seeing Willis do what he does best—messy, barely-functional alcoholic, wisecrack mode.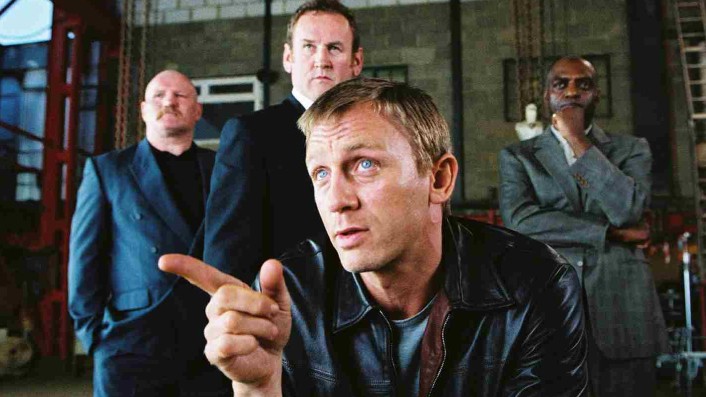 Lock, Stock and Snatch producer Matthew Vaughn stepped out of the shadows of Guy Ritchie with his debut as director, which saw leading man Daniel Craig display the same affinity for fine suits, cars (and women) as he later would as 007. As a coke dealer who we only know as XXXX, Craig is trying to get out of the business—but movie-watchers know that's never so simple, and soon XXXX has a kidnapping and a massive ecstasy deal on his to-do list before he can clock off. Is Vaughn throwing shade with this tale of an intelligent, good-looking dealer going up against lunk-headed crims?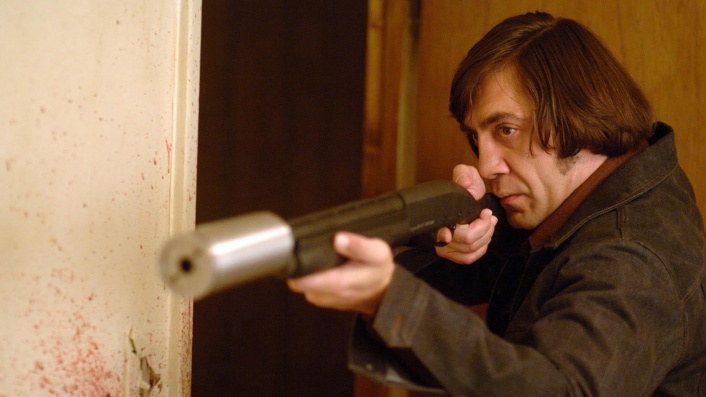 The Coen Brothers' first crack at adapting another's work bore fantastically freaky fruit as they wrung every drop of anxiety out of Cormac McCarthy's novel of the same name. Light on dialogue and heavy on mood, it's a tale of taciturn men and violent inevitability, boosted by phenomenal performances including Javier Bardem's menacing hitman and the all-Americans (Tommy Lee Jones and Josh Brolin) who find themselves entangled with him. Perhaps the best Best Picture Oscar-winner to be found on Netflix.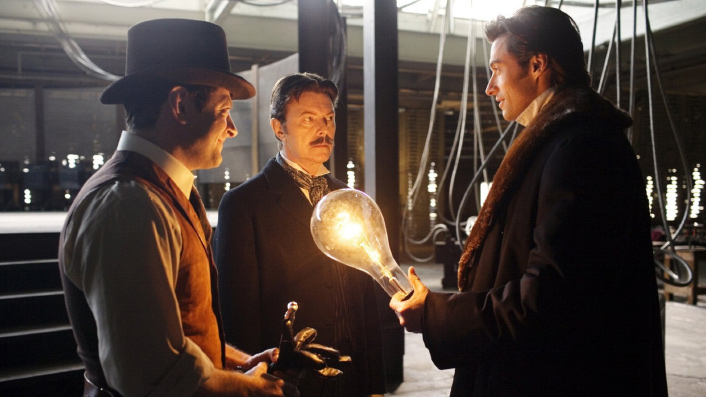 Christopher Nolan's best film—yeah, I said it—bottles magic with this period tale of rival magicians, narrative trickery, affecting tragedy and an exploration of the lengths that people possessed will go to in order to get what they want. In this case it's a pursuit of the perfect illusion and the secret behind it as Hugh Jackman and Christian Bale lock themselves into ill-tempered competitiveness, one in which no stakes are too high. They're both great, and Nolan's dance of misdirection and mystery with the audience is the most enjoyable balanced it's been, before or since.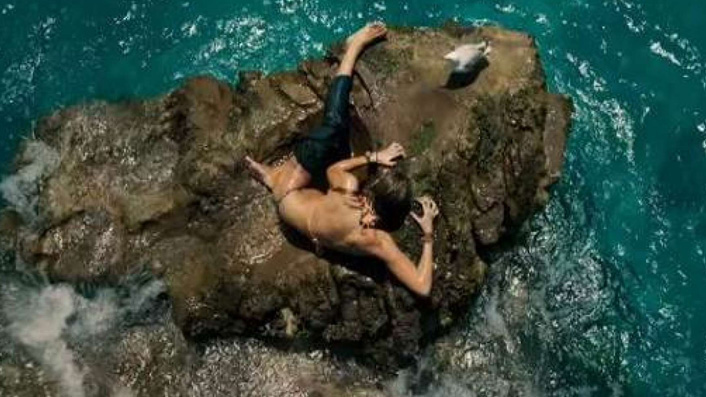 Fantastic use of limitations in storytelling sees Blake Lively stuck on a rock with just a seagull for company as a hungry great white shark circles, and the tide inexorably rises. Director Jaume Collet-Serra (Orphan and no fewer than four different Liam Neeson films), wrings every drop of suspense out of his survival thriller setting—Lively's only 200 metres from survival, you'll be on the edge of your seat.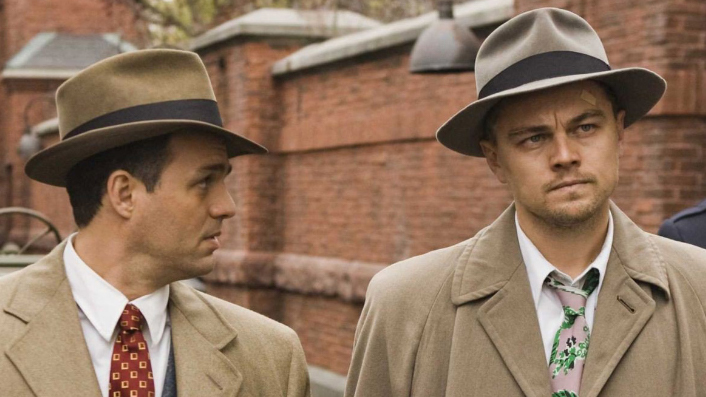 Martin Scorsese takes a psychological thriller into the same horror territory seen earlier in his career with Cape Fear. DiCaprio stars as Teddy (in his fourth starring role in a row for Marty) alongside Mark Ruffalo as cops investigating the disappearance of a patient from a hospital for the criminally insane in the 1950s. Teddy soon starts to suspect there's more going on behind the scenes, and as the island gets shut off from the mainland by a violent storm, finds his sanity going wobbly in wonderfully watchable fashion.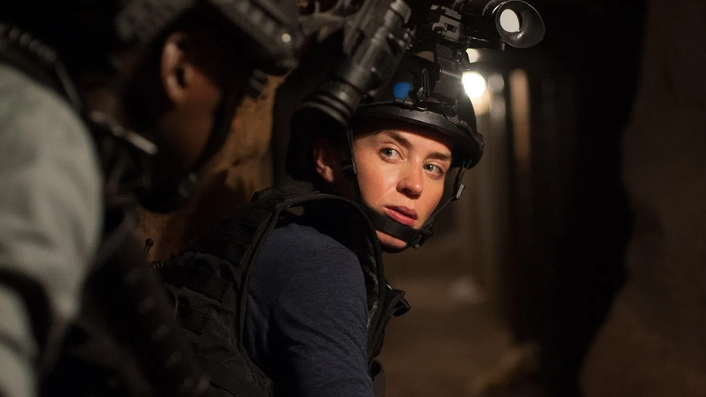 Denis Villeneuve's mainstream breakthrough came with this nerve-wracking action thriller following US drug enforcement's fight against drug cartels on both sides of the Mexican border. Emily Blunt anchors the viewer's perspective, experiencing the violence and craziness of the war on drugs firsthand—alongside a more seasoned, jaded and gruff Josh Brolin and the chilling Benicio Del Toro. Tense as hell, with great set-pieces, Blunt's performance and character are essential components, as seen for all the wrong reasons when she was absent from the vastly inferior sequel.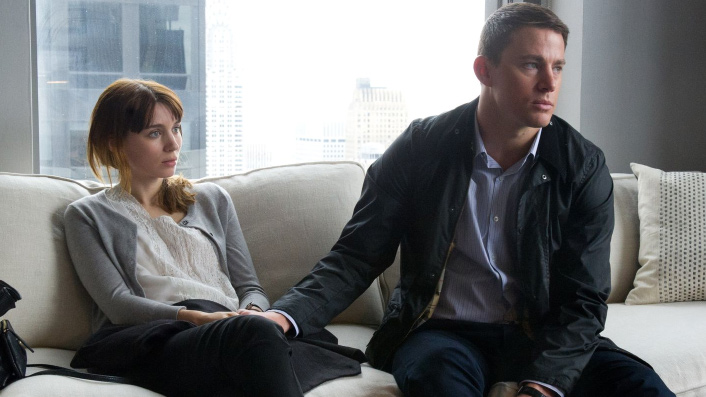 Steven Soderbergh's Big Pharma thriller feels under-appreciated, maybe because it's easy to mistake this for a medical drama instead of what it really is—an increasingly, enjoyably, absurd twist-laden thriller led by impressive star power (Rooney Mara, Channing Tatum, Jude Law, Catherine Zeta-Jones). Yes, it starts with Mara's character experiencing strange sleepwalking episodes thought to be caused by a new prescription drug, but holy shit, it does not end there.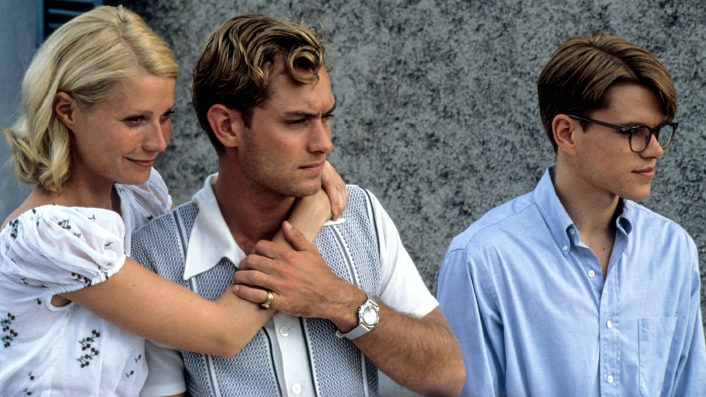 20+ years on, Anthony Minghella's adaption of Patricia Highsmith's novel (itself 65+ years old) remains a masterful psychological thriller. Here, the same qualities that allow Matt Damon to be one of cinema's most reliable everyman movie stars—letting audiences project themselves into his characters (even when they are amnesiac assassins, for example—are put to their most unsettling use. He might seem like a fun grifter at the beginning, but Tom Ripley's unthreatening, boyish façade masks something much more sinister. As he appropriates the identities of others, it's more than just a con. Ripley wants to be them, and it threatens everyone around him.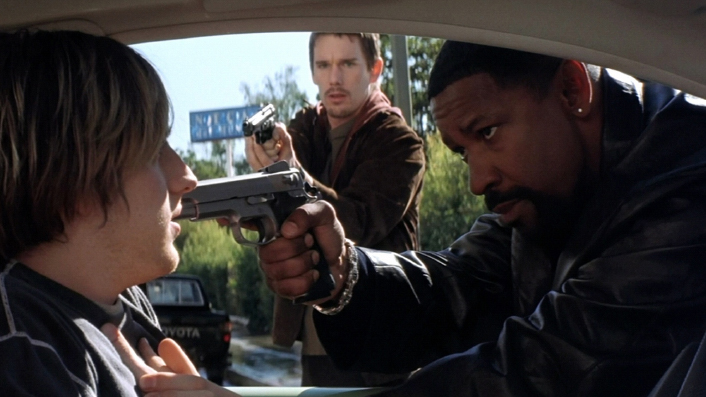 Denzel Washington and Ethan Hawke prove a perfect pairing under the directorial eye of Antoine Fuqua as a veteran (and corrupt) cop taking a rookie under his wing for a day. Washington won Best Actor at the Academy Awards, (to join his Best Supporting Oscar for Glory), Hawke was Oscar-nominated, and their performances lent extra oomph to this nerve-wracking day of danger, duplicity, and morally dubious policing choices that's still the film Fuqua's work is judged against.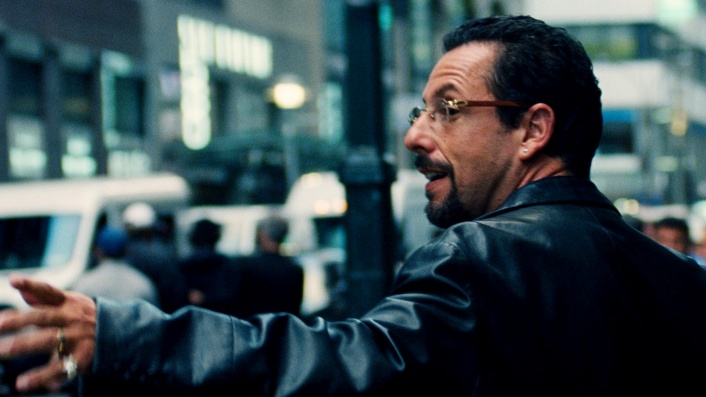 Is this the most intense film on this list? Probably. Robbed of an Oscar nom, Adam Sandler is in top form, frantic and self-destructive as he does a high-wire act under the weight of the multiple gambles of his life (literal gambling, high-risk gem deals, debts to unsavoury characters, juggling mistress and family relationships). Filmmakers the Safdie brothers created one of the most anxiety-inducing films in years, one that also manages to be funny and tender around the pulse-pounding. AND YES, THERE IS QUITE A LOT OF SHOUTING.