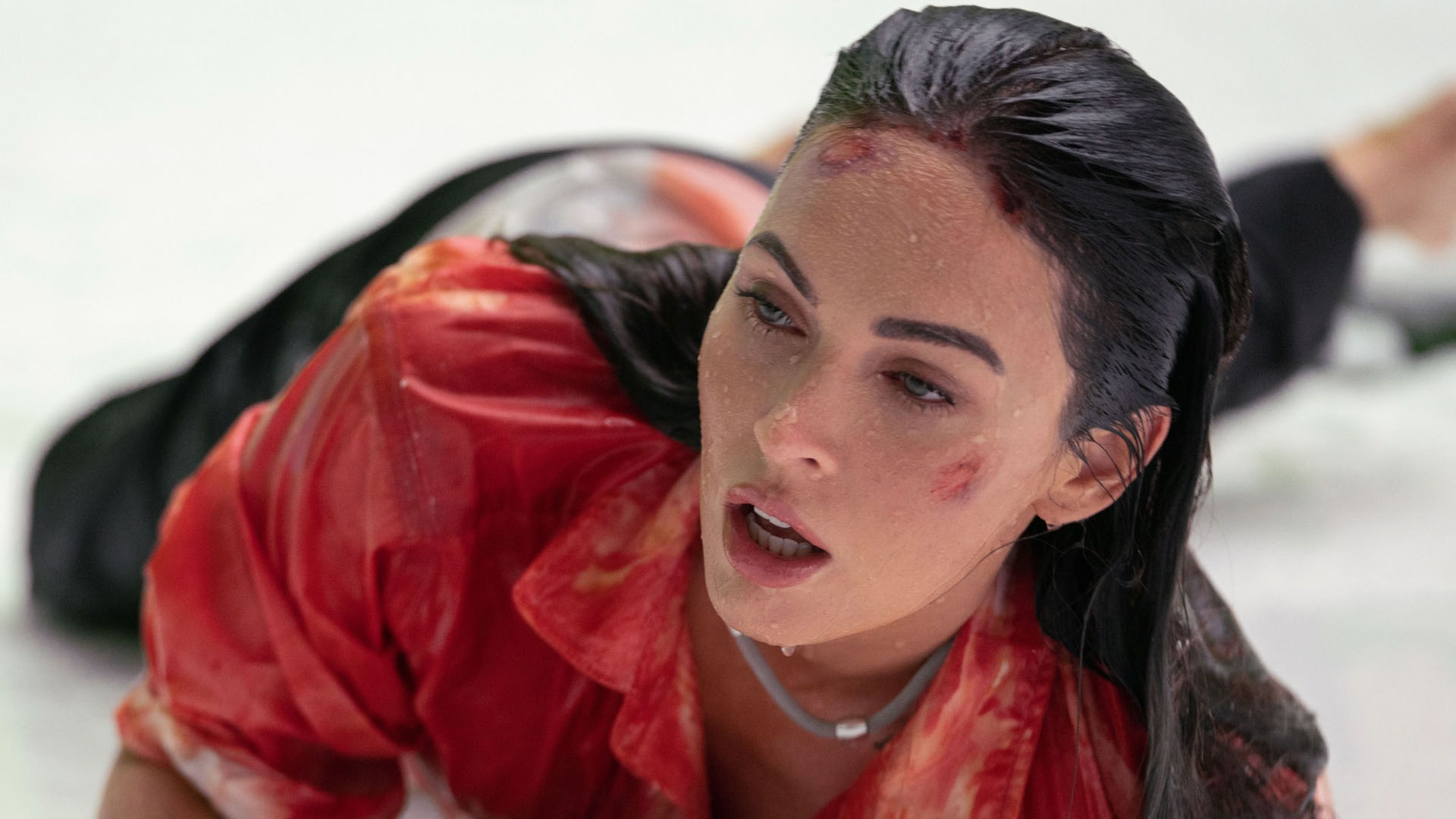 The top 20 thrillers to watch on Netflix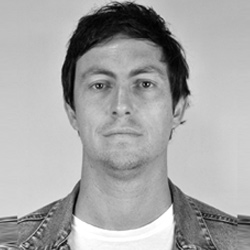 ---
Thrills of all kinds can be found on Netflix. Steve Newall narrows down their thriller offerings to the top 20, streaming now.
UPDATED JULY 1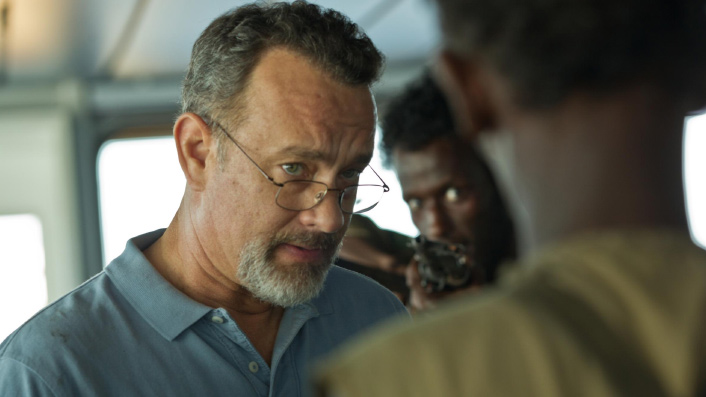 "Look at me. I'm the captain now," declared Barkhad Abdi in his stunning debut role, facing off against all-timer Tom Hanks in this tense real-life tale of a ship hijacking. Hanks plays Richard Phillips, trying desperately to keep everyone alive as the situation off the Somali coast becomes increasingly charged, another nailbiter from director Paul Greengrass (United 93, The Bourne Supremacy).
See also:
* The best thrillers of last decade
* All new streaming movies & series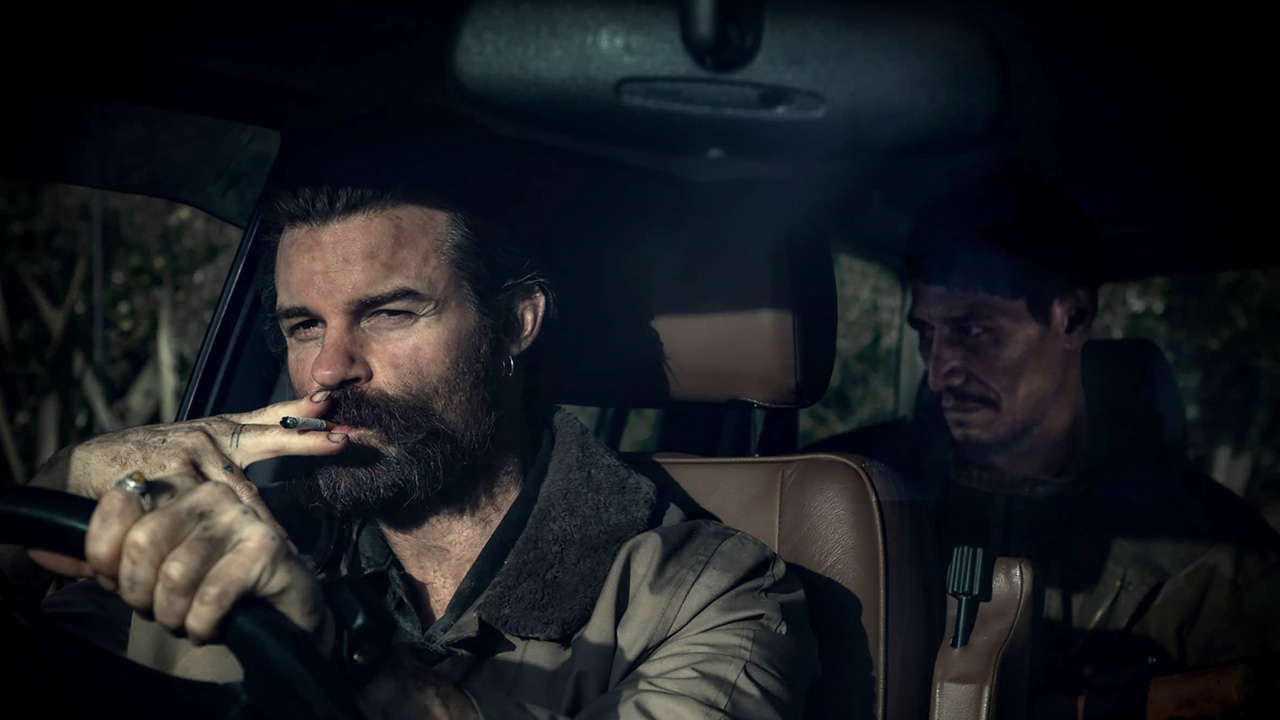 Surprised by the sudden appearance of two menacing strangers, a family picnic in the idyllic Aotearoa wilderness becomes something much more terrifying—fear and violence on a collision course with accountability for grim secrets of the past. Daniel Gillies exudes supreme menace in an against-type turn as the frightening Mandrake, Matthias Luafutu draws on his own family history alongside him, while Erik Thompson and Miriama McDowell bring the plight of parents to life in devastating fashion.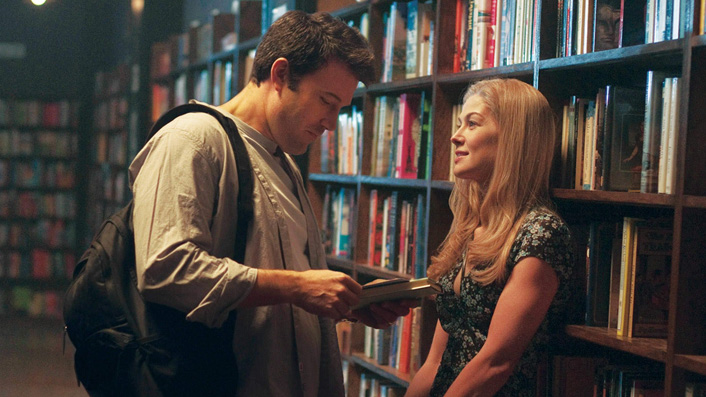 This superb adaptation of Gillian Flynn's similarly excellent novel couldn't have found better people to be involved. Director David Fincher is as stylish as expected, relishing the suburban tension and deception, and leans in when it gets pulpy—all to our delight. Then there's the leads… Ben Affleck has perhaps never been better cast than here, particularly his unsympathetic qualities, while Rosamund Pike's on top of her game, and the need to keep a tight rein on going full melodramatic or caricature.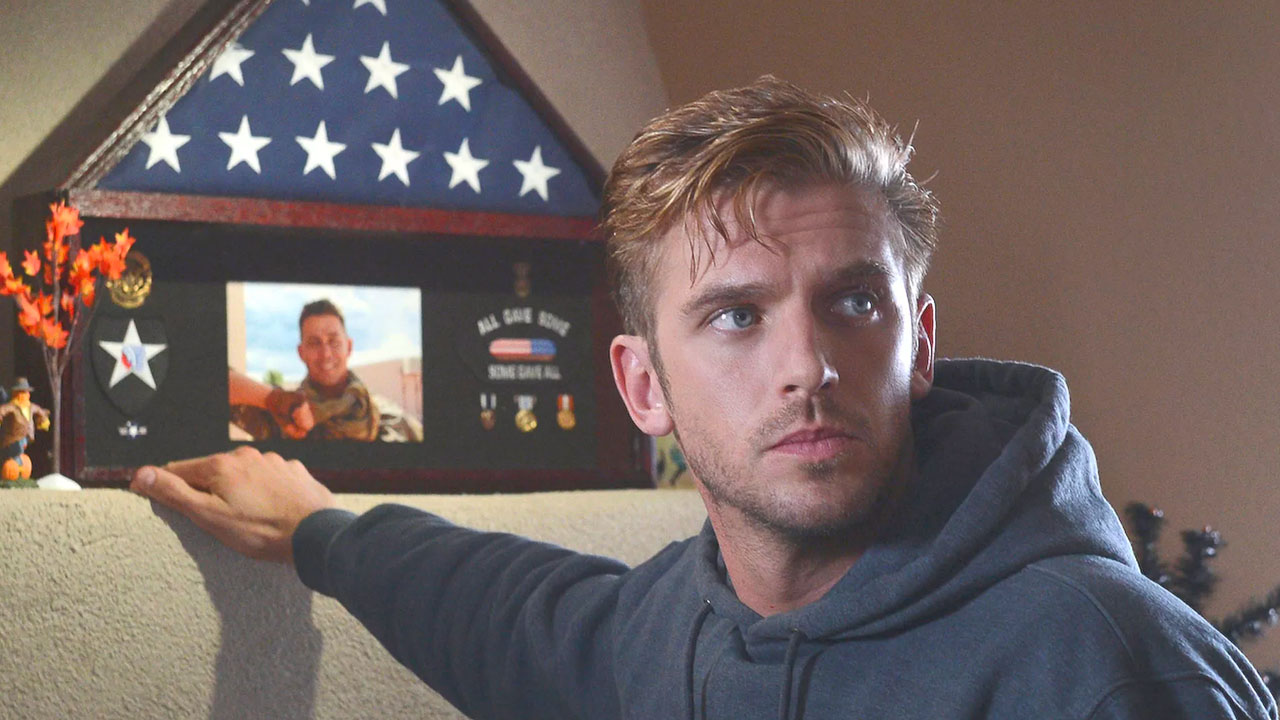 Back when he was still throwing off the mantle of Downton Abbey's Matthew Crawley, Dan Stevens relished playing against type as the menacing title character of this throwback pic. Showing up on the doorstep of a family who'd lost their son fighting in Afghanistan, ingratiating himself as a brother-in-arms, and gradually exuding more and more menace as bodies begin to pile up, Stevens' character becomes the epicentre of a taut, grubby, and stylishly shot thriller.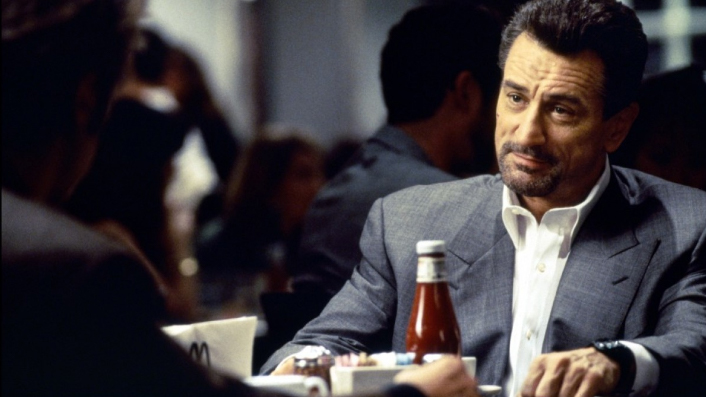 More Michael Mann? Sure! Pacino and De Niro duel as a detective and bank robber who have more in common with one another than any of the civilians in their lives. Sharing just a few minutes of screen time together across the nearly three-hour running time, watching the pair orbit each other is a delight and when they collide, riveting. A complex thriller that's proven highly influential since its 1995 release, not least of all its adrenaline-charged heist scene, the standard by which other action set-pieces have been judged since.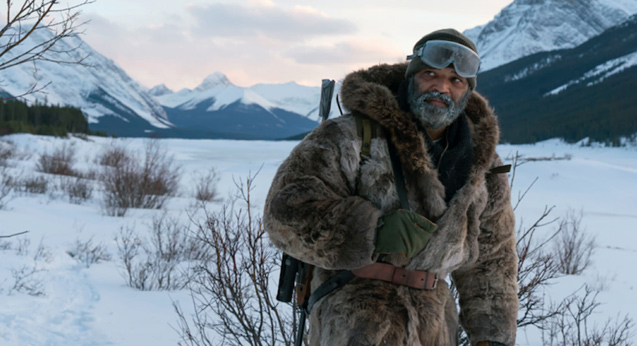 An expert in wolves (Jeffrey Wright) is summoned to a small town by a mother whose child has been taken by the four-legged predators—not to save him, but to retrieve the body before her husband (Alexander Skarsgård) returns from war and violence erupts. Not as sharp as director Jeremy Saulnier's Green Room, but a worthy and moody addition to his collection of small-town thrillers.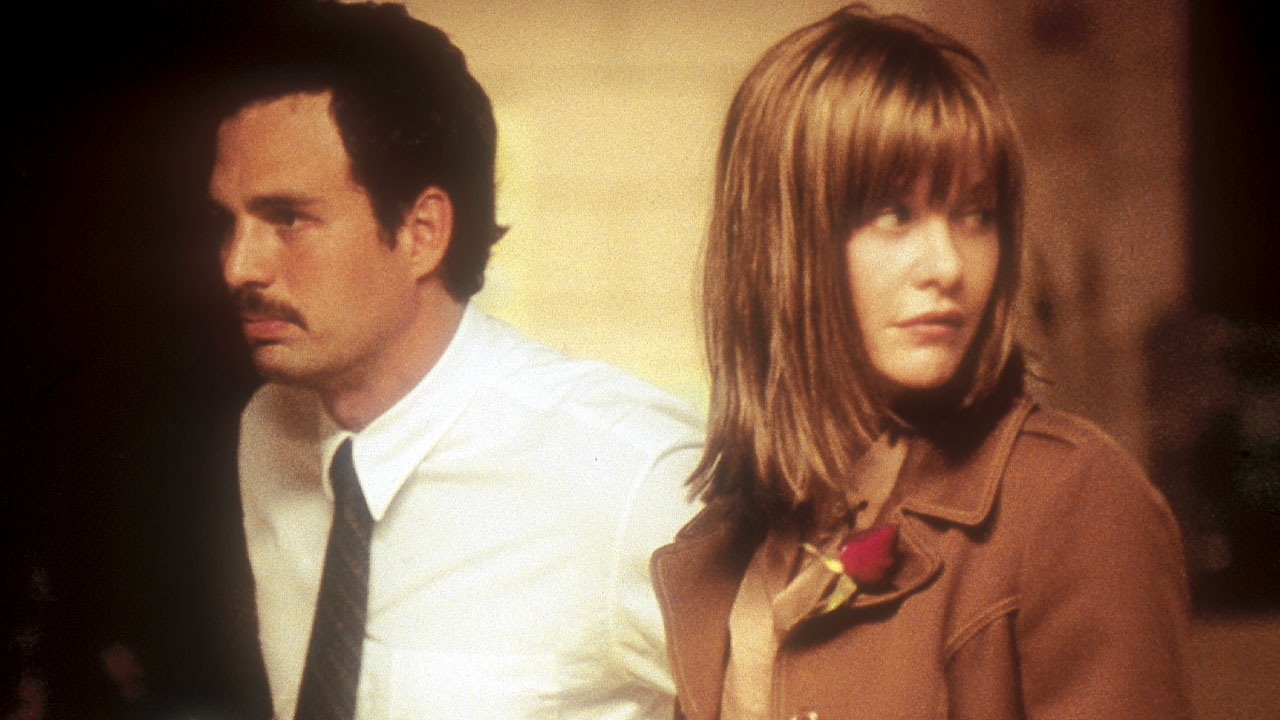 Arriving at the tail-end 0f Hollywood's millenium-straddling erotic thriller boom, In the Cut was maligned by critics upon release, but has had a deserved reappraisal in recent years. Stars getting nude no longer seems newsworthy in an era of anything goes TV, so watching this now takes the heat off Meg Ryan's "braveness", allowing the viewer to swelter alongside her in a steamy depiction of New York. There's a wooziness to Jane Campion's film, a pulse of attraction and danger, with sex and murder intertwined in a thankfully less masculine fashion than most of the sub-genre. If you've ever been thirsty for Mark Ruffalo, and haven't see this, why the hell are you still reading?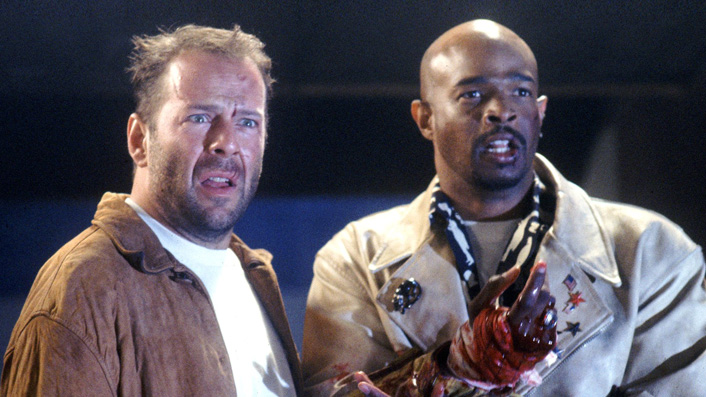 Records are made to be broken, and after this film's were superseded—Shane Black's then-record $1.75 million for the script, allegedly the most ever uses of the word "fuck" at the time—history is left with an enjoyable early '90s action-thriller, starring the comedic pairing of Bruce Willis and Damon Wayans. Tony Scott's direction lends the whole thing an expected energy, and it's great seeing Willis do what he does best—messy, barely-functional alcoholic, wisecrack mode.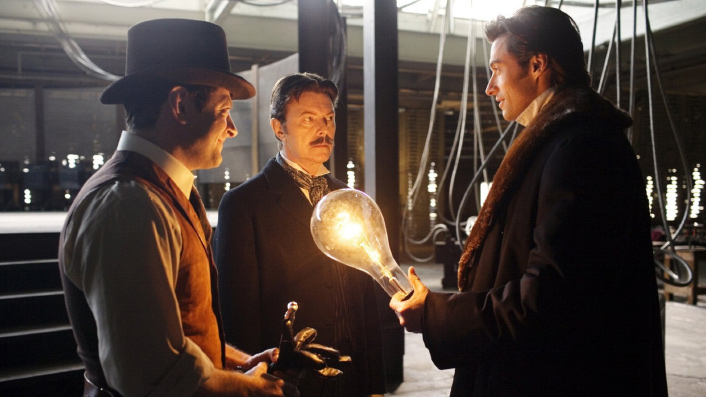 Christopher Nolan's best film—yeah, I said it—bottles magic with this period tale of rival magicians, narrative trickery, affecting tragedy and an exploration of the lengths that people possessed will go to in order to get what they want. In this case it's a pursuit of the perfect illusion and the secret behind it as Hugh Jackman and Christian Bale lock themselves into ill-tempered competitiveness, one in which no stakes are too high. They're both great, and Nolan's dance of misdirection and mystery with the audience is the most enjoyable balanced it's been, before or since.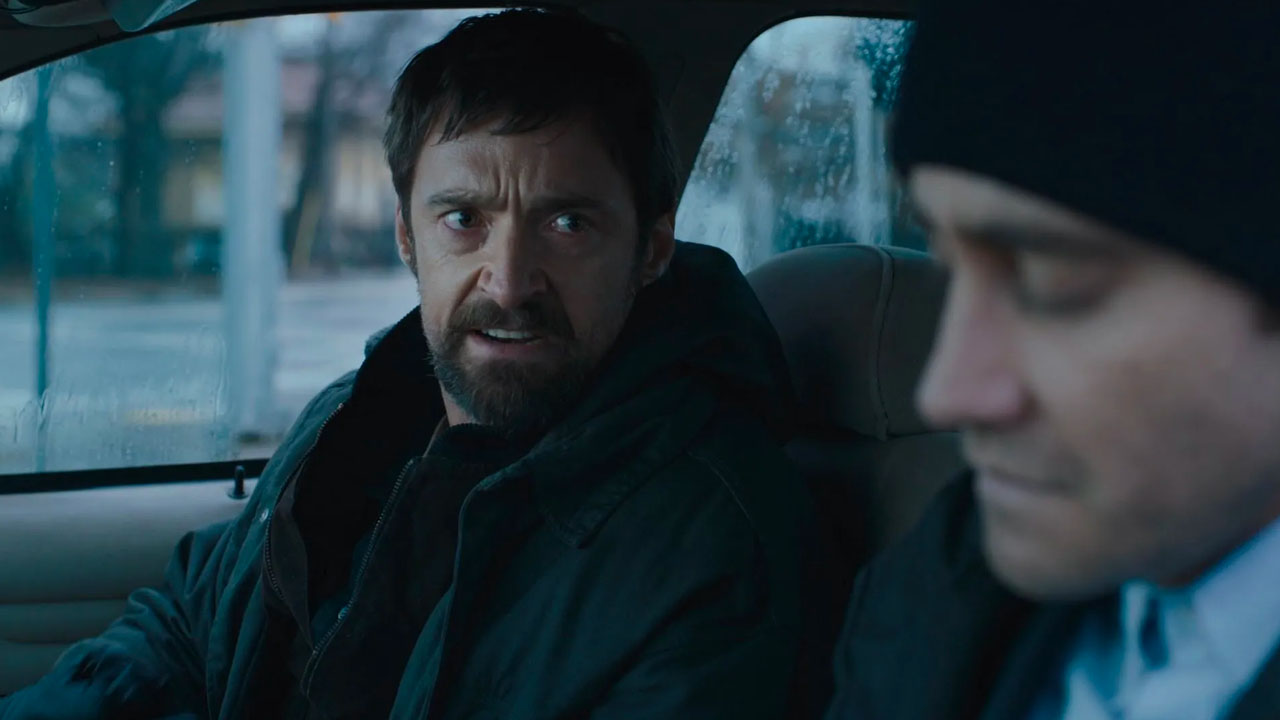 Dune director Denis Villeneuve's first English-language feature dwelled on the pain caused by child abductions, elevated from its somewhat pulpy narrative by a stunning cast—Hugh Jackman, Jake Gyllenhaal, Maria Bello and Paul Dano. A determined father (Jackman) and twitchy detective (Gyllenhaal) think they have found the abductor, but when he's released, confront the prospect of taking matters into their own hands. It's griiiim.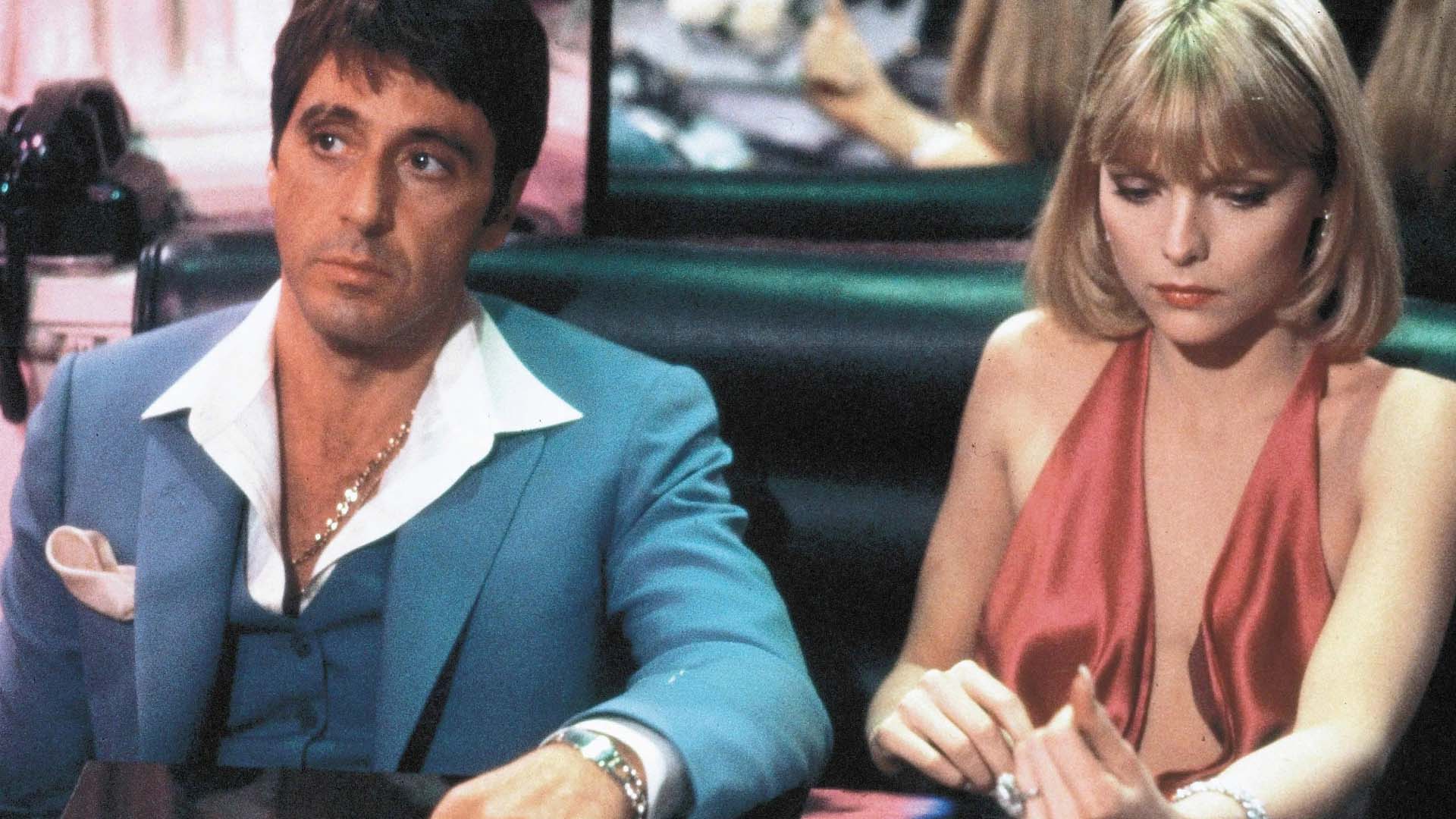 Brian De Palma's 1983 gangster remake built around an iconic Pacino performance. This Oliver Stone-penned and Giorgio Moroder-soundtracked coke-fuelled tale of the rise and [spoiler] of a Cuban refugee in Miami has left an indelible mark on pop culture, thanks to oft-quoted lines of dialogue, a huge influence on the hip hop world, and serving as the key inspiration for Grand Theft Auto: Vice City. The film also launched the career of the then-unknown Michelle Pfeiffer—so thanks, Scarface!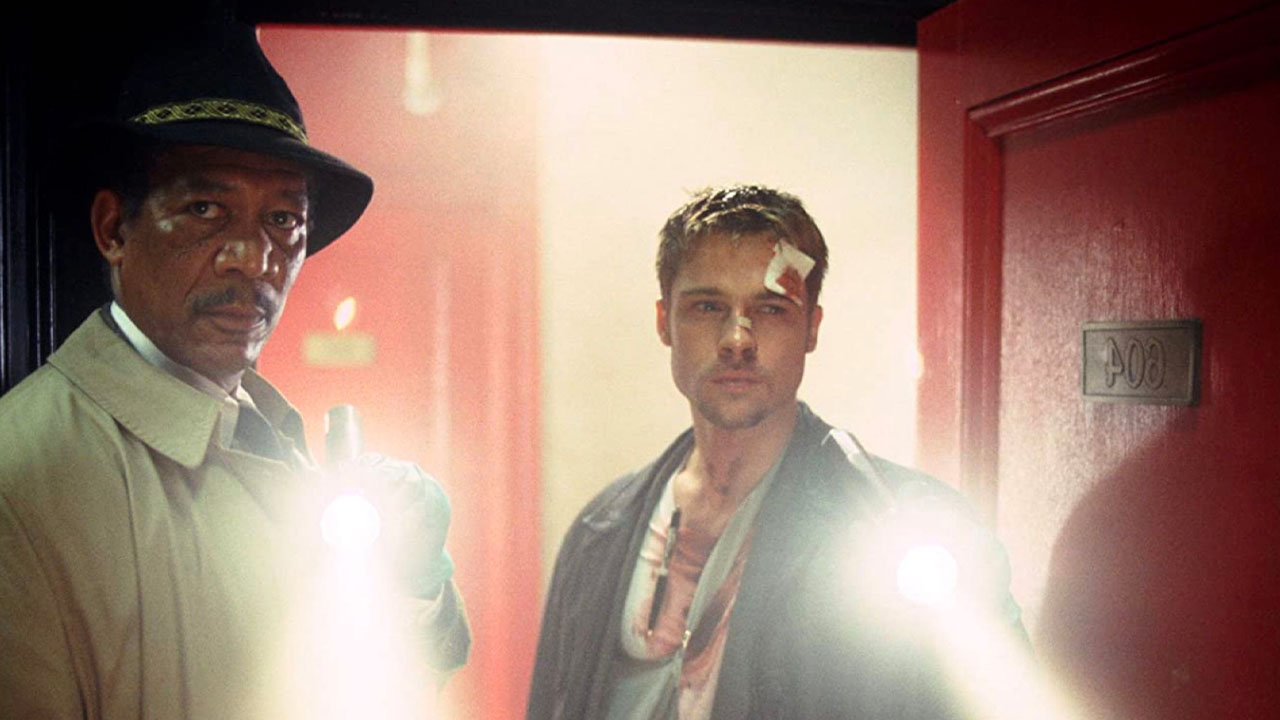 Part of me didn't want to include this because it involves thinking about Ke__n Sp___y, but there's no denying the oomph of David Fincher's classic 1995 detective thriller. Defining the visual aesthetic of the era, channeling music videos and inspiring countless imitators, the film's a masterclass, a parade of grotesqueries as cops Brad Pitt and Morgan Freeman pursue a serial killer taking hideously literal inspiration from the seven deadly sins.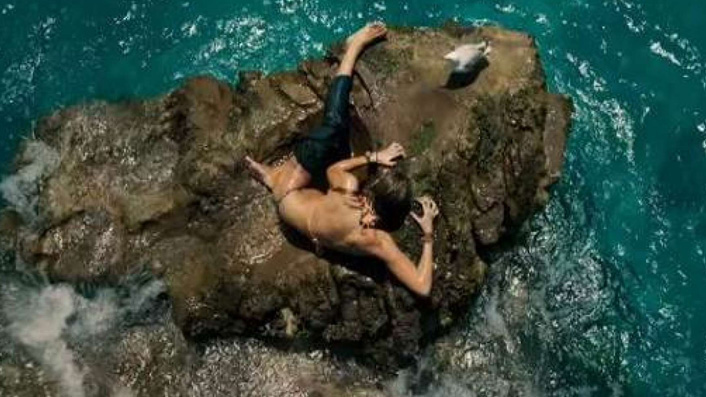 Fantastic use of limitations in storytelling sees Blake Lively stuck on a rock with just a seagull for company as a hungry great white shark circles, and the tide inexorably rises. Director Jaume Collet-Serra (Orphan and no fewer than four different Liam Neeson films), wrings every drop of suspense out of his survival thriller setting—Lively's only 200 metres from survival, you'll be on the edge of your seat.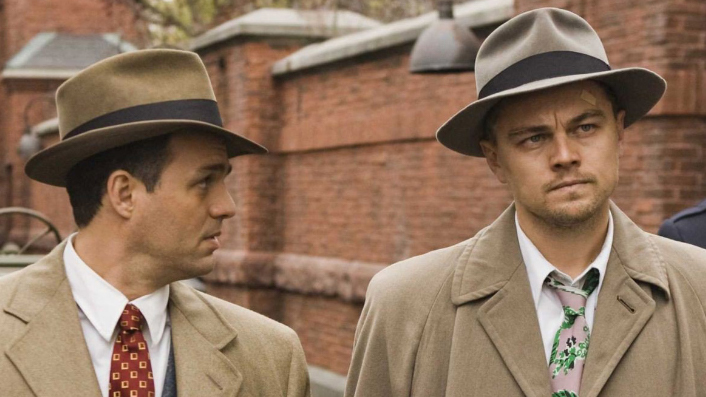 Martin Scorsese takes a psychological thriller into the same horror territory seen earlier in his career with Cape Fear. DiCaprio stars as Teddy (in his fourth starring role in a row for Marty) alongside Mark Ruffalo as cops investigating the disappearance of a patient from a hospital for the criminally insane in the 1950s. Teddy soon starts to suspect there's more going on behind the scenes, and as the island gets shut off from the mainland by a violent storm, finds his sanity going wobbly in wonderfully watchable fashion.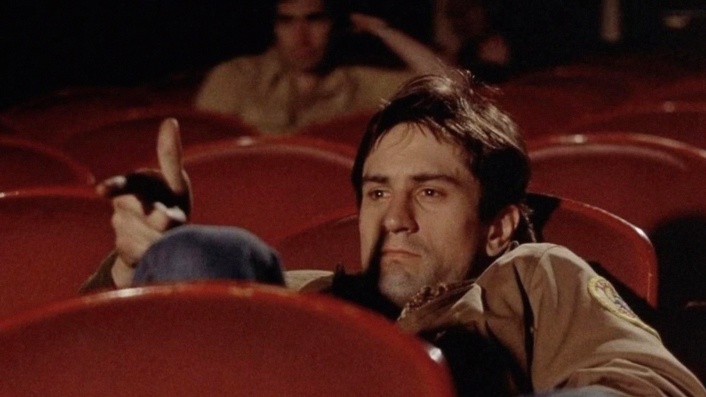 Some thrillers are whodunnits, others like Taxi Driver are more a case of "what's-he-gonna-do?!" You probably know the answer to that question, but Scorsese's study of Travis Bickle's mental disintegration still remains a stunning sight to behold. Marty may have returned to similar themes with De Niro in The King of Comedy (to perhaps more relevance today), but this meeting of Manhattan's grime and Bickle's increasingly tortured psyche remains an iconic classic for a reason (maybe one for each of its 114 gripping minutes, really)—imprinting an unforgettable vision upon popular culture.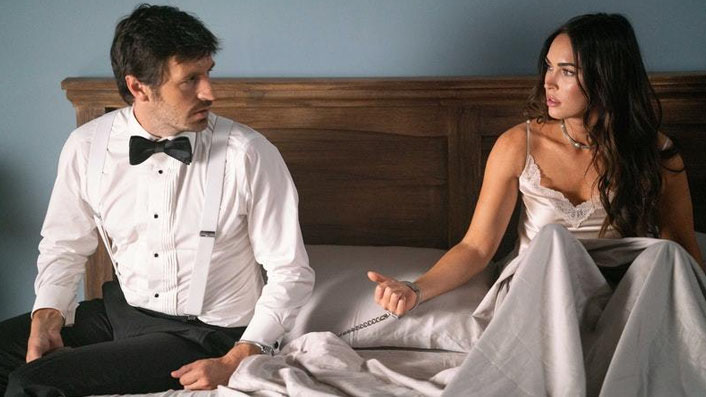 Sometimes you just need a trashy thriller, and this Megan Fox-starring effort—about a wife left in a terrible predicament by her douchey husband—is exactly that. Nothing about this film was ever going to trouble Oscar voters, but there's plenty of pleasure in the film's soapy set-up and squirmy premise—Fox handcuffed to a dead body in a remote holiday home, and with hitmen closing in to finish the job.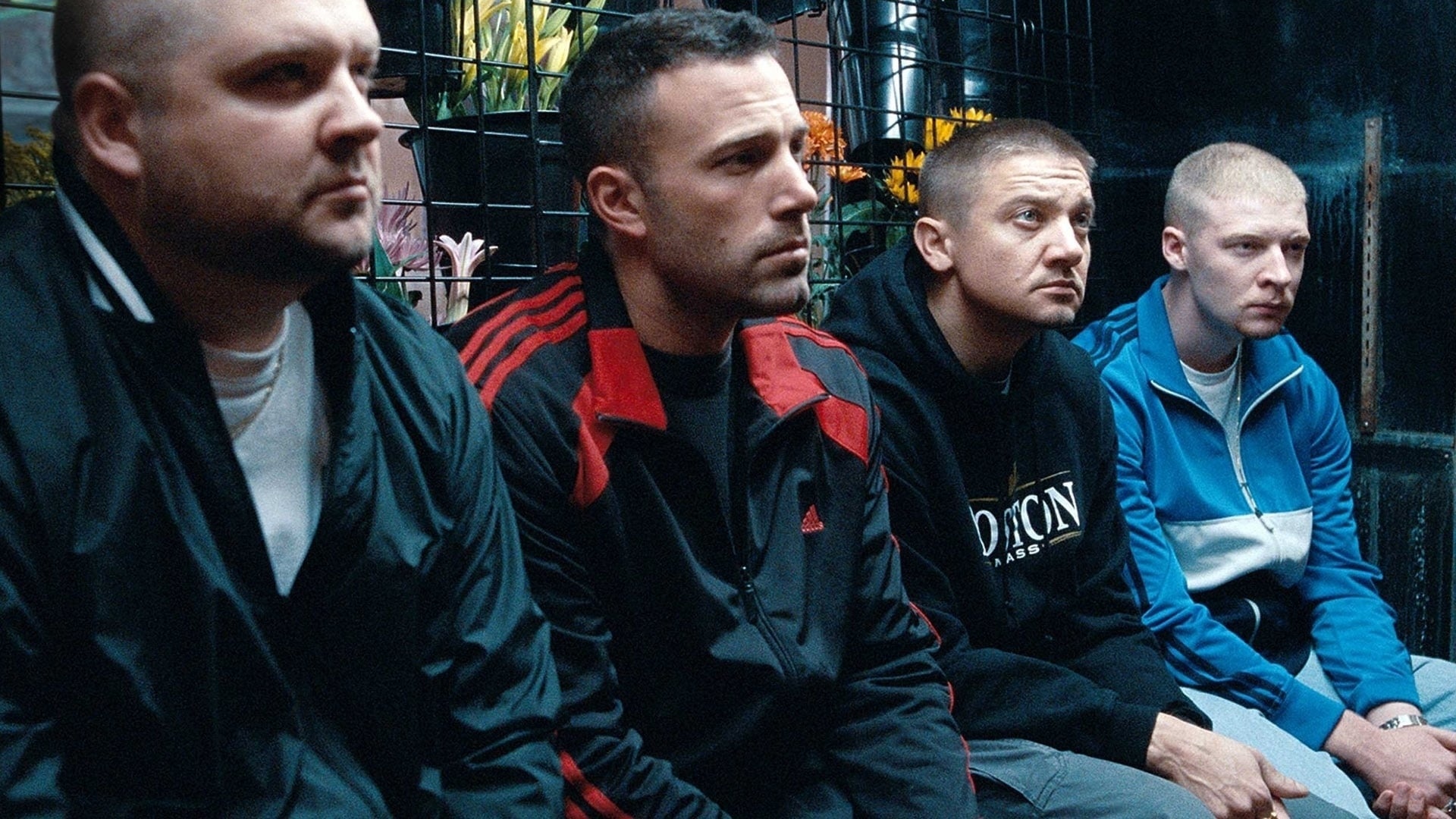 Ben Affleck's second outing as director (after the strong Dennis Lehane adaptation Gone Baby Gone) holds up as a thriller, character study and romance set in the incredibly Boston suburb of Charleston. Affleck stars, one of a quartet of armed robbers (including Jeremy Renner, nominated for an Oscar) who kick off the movie with a bank heist and later stage a daring raid of Fenway Park. Along the way, Affleck's character finds time for an unlikely romance with a witness (Rebecca Hall), even while the FBI are closing in (led by a dogged Jon Hamm). Yes, all action heist scenes are judged against Heat—one set-piece here holds its own in comparison.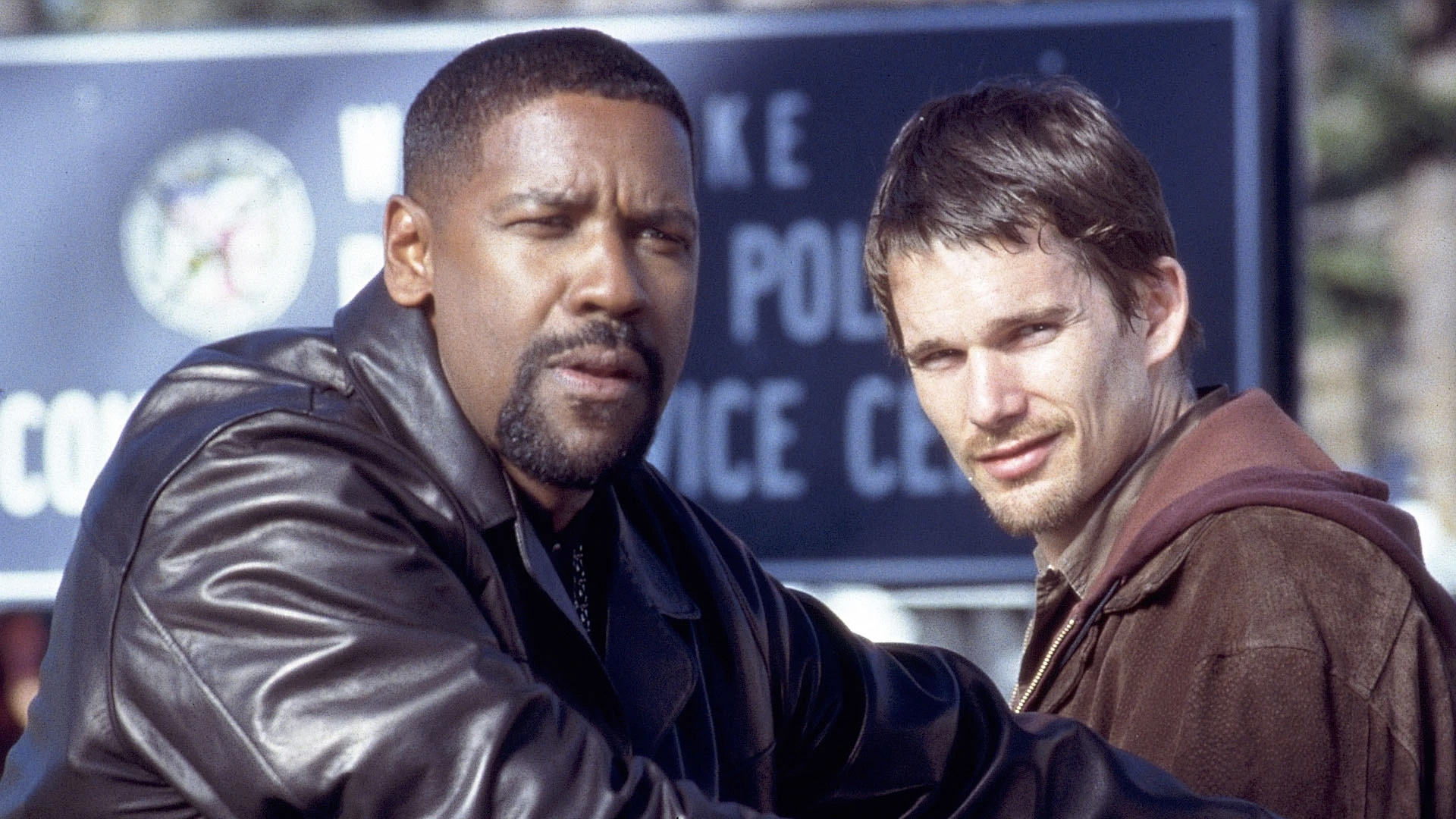 Denzel Washington and Ethan Hawke prove a perfect pairing under the directorial eye of Antoine Fuqua as a veteran (and corrupt) cop taking a rookie under his wing for a day. Washington won Best Actor at the Academy Awards, (to join his Best Supporting Oscar for Glory), Hawke was Oscar-nominated, and their performances lent extra oomph to this nerve-wracking day of danger, duplicity, and morally dubious policing choices that's still the film Fuqua's work is judged against.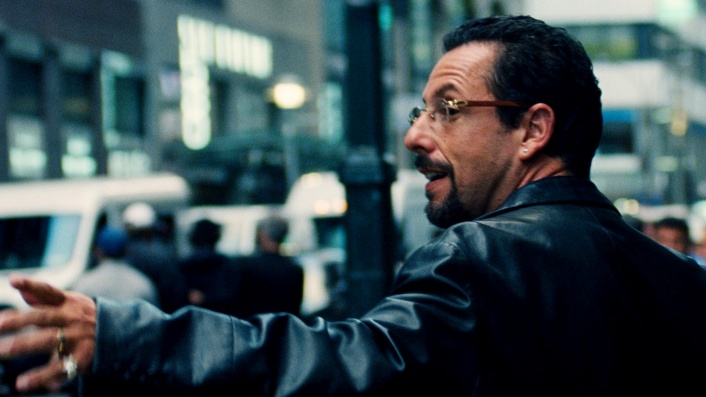 Is this the most intense film on this list? Probably. Robbed of an Oscar nom, Adam Sandler is in top form, frantic and self-destructive as he does a high-wire act under the weight of the multiple gambles of his life (literal gambling, high-risk gem deals, debts to unsavoury characters, juggling mistress and family relationships). Filmmakers the Safdie brothers created one of the most anxiety-inducing films in years, one that also manages to be funny and tender around the pulse-pounding. AND YES, THERE IS QUITE A LOT OF SHOUTING.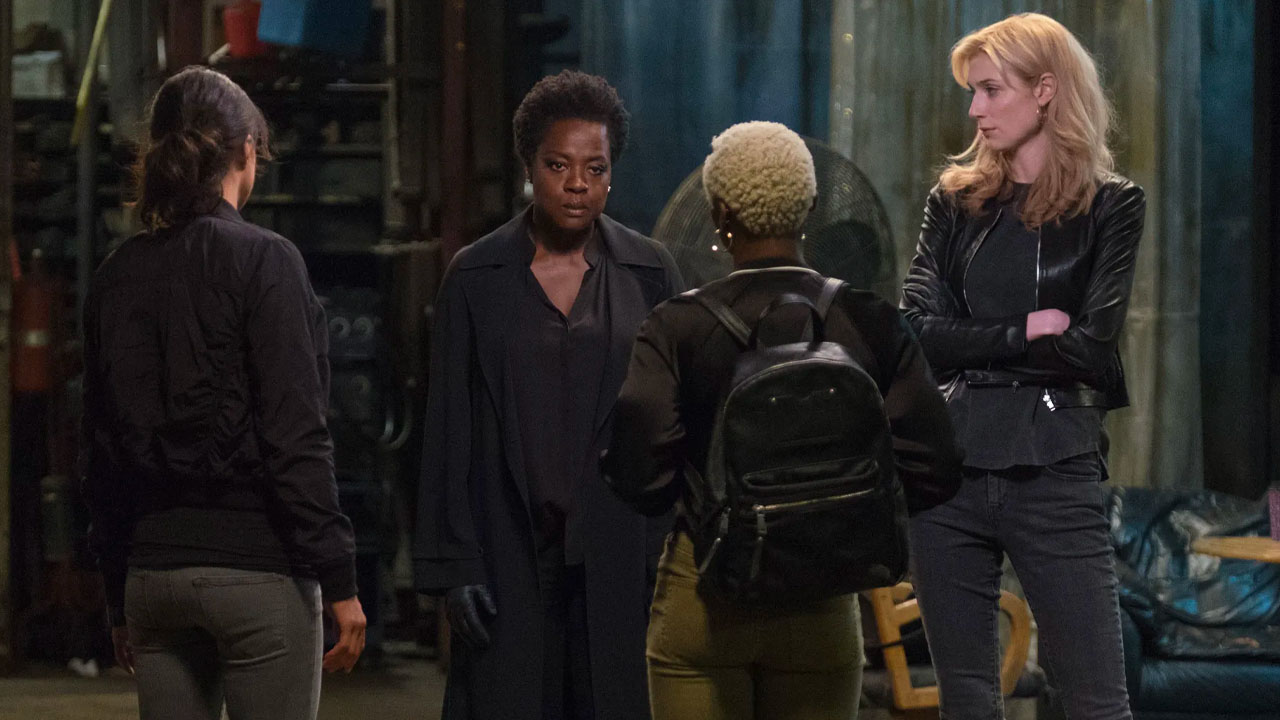 A heist goes wrong, a bunch of crims are blown up, and their mourning romantic partners are left with a $2m debt to mobsters in one hand—but plans for a $3m heist in the other. Luckily this gang of amateurs (Michelle Rodriguez, Elizabeth Debicki and Cynthia Erivo) have a typically take-no-shit Viola Davis to spur them on—while behind closed doors, Davis reveals only to the viewer the immense stress and emotional toil of her situation. Packed with interesting choices by director Steve McQueen and a sharp Gillian Flynn screenplay, this is a superior thriller that's far more than "a thriller but for women". Oh yeah, and the supporting cast? Carrie Coon, Colin Farrell, Robert Duvall, Daniel Kaluuya, Brian Tyree Henry, Jacki Weaver, Liam Neeson—I mean, come on!