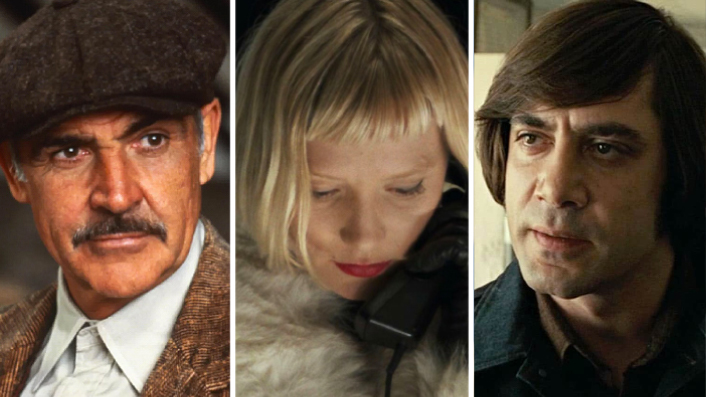 The top 20 thrillers on Netflix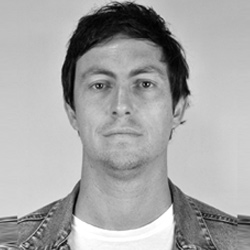 ---
Thrills of all kinds can be found on Netflix. Steve Newall narrows down their thriller offerings to the top 20, streaming now.
UPDATED JULY 27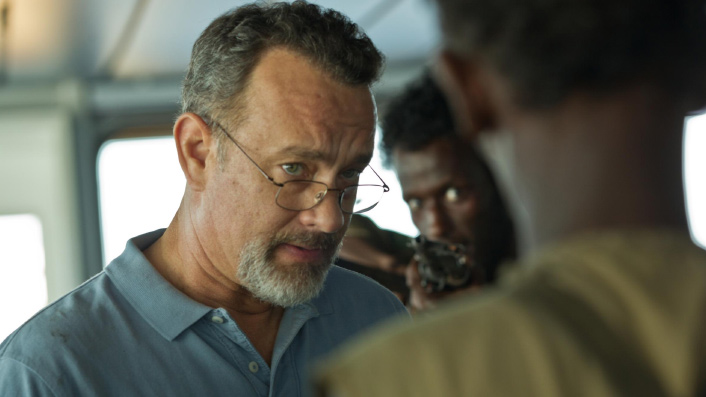 "Look at me. I'm the captain now," declared Barkhad Abdi in his stunning debut role, facing off against all-timer Tom Hanks in this tense real-life tale of a ship hijacking. Hanks plays Richard Phillips, trying desperately to keep everyone alive as the situation off the Somali coast becomes increasingly charged, another nailbiter from director Paul Greengrass (United 93, The Bourne Supremacy).
See also:
* The best thrillers of last decade
* All new streaming movies & series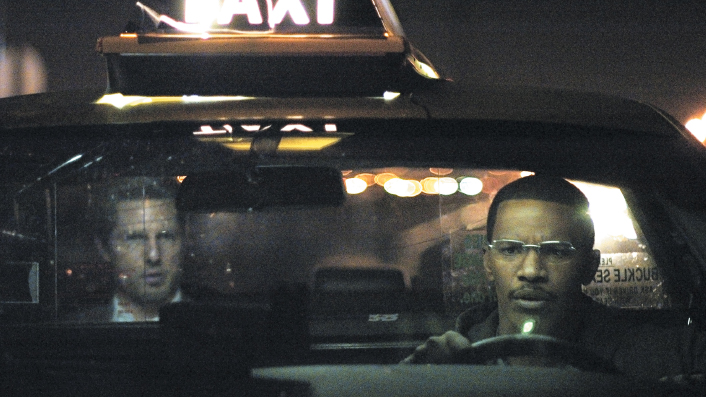 The great Michael Mann pairs everyman taxi driver Jamie Foxx with icy, silver-haired passenger Vincent (Tom Cruise) in a thriller that plays up the vulnerability and odd intimacy of cab-driving. Hurtling around Los Angeles on what turns out to be a contract killing spree, Mann (as expected) brings the darkened streets to the screen with flair as his leads converse and duel with one another in a conversation interrupted by action scenes—their cat and mouse chat somehow managing to be the more thrilling.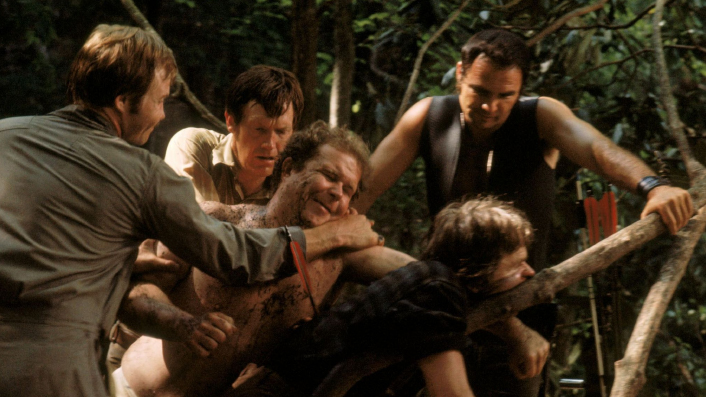 Soon to turn 50 years old, this thriller sees a group of businessmen—Burt Reynolds, Jon Voight, Ned Beatty and Ronny Cox—desperately trying to survive in the wilderness of Georgia after antagonising rural locals (Dueling Banjos notwithstanding). As well as that iconic strum-off, Deliverance's notorious rape scene ("too far," Reynolds said later) has also found its way into popular culture, but ought not to overshadow the gripping nature of the film.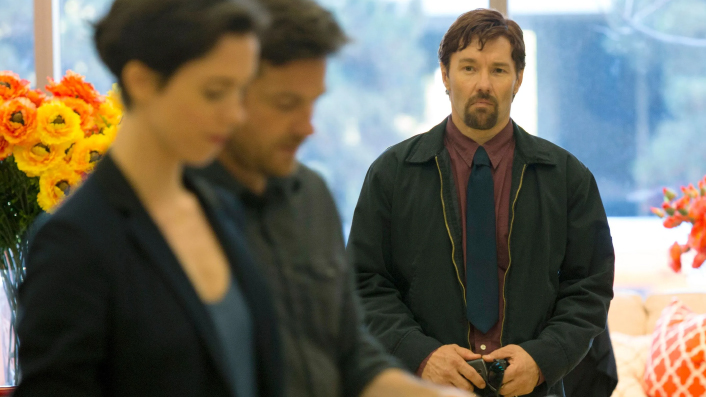 A wonderfully cast trio and a playful sense of shock and suspense propel Joel Edgerton's directorial debut. Married couple Simon and Robyn (Jason Bateman and Rebecca Hall) unexpectedly run into Gordo, a chap from Simon's past brought to magnificently creepy life by Edgerton himself. The supposedly chance encounter soon gives way to unannounced visits, unasked for gifts, and the resurrection of secrets from the past. A brutally enjoyable ride.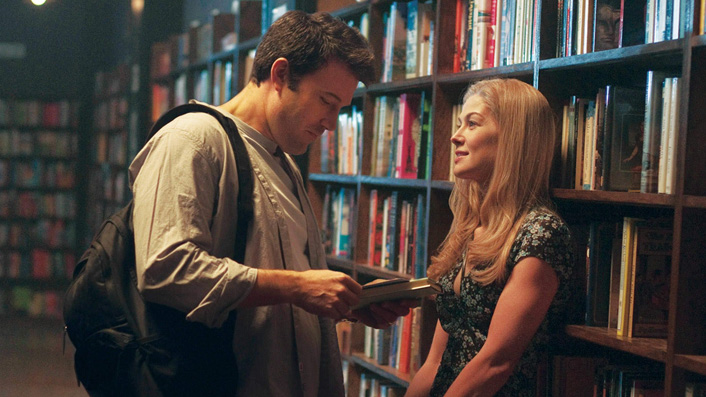 This superb adaptation of Gillian Flynn's similarly excellent novel couldn't have found better people to be involved. Director David Fincher is as stylish as expected, relishing the suburban tension and deception, and leans in when it gets pulpy—all to our delight. Then there's the leads… Ben Affleck has perhaps never been better cast than here, particularly his unsympathetic qualities, while Rosamund Pike's on top of her game, and the need to keep a tight rein on going full melodramatic or caricature.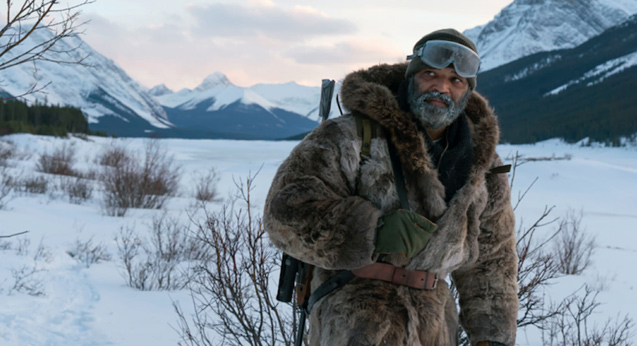 An expert in wolves (Westworld's Jeffrey Wright) is summoned to a small town by a mother whose child has been taken by the four-legged predators—not to save him, but to retrieve the body before her husband (Alexander Skarsgård) returns from war and violence erupts. Not as sharp as director Jeremy Saulnier's Green Room, but a worthy and moody addition to his collection of small-town thrillers.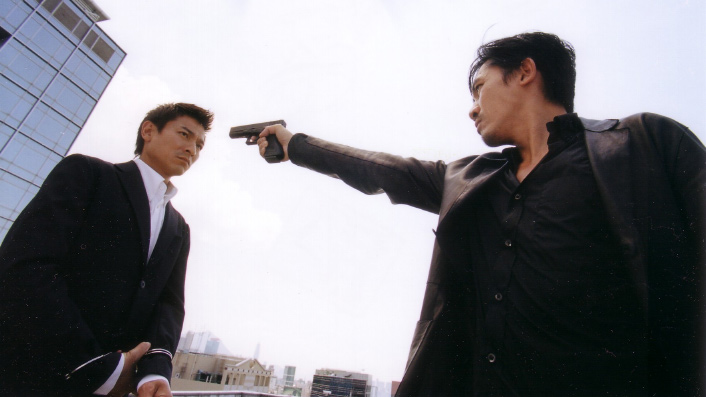 Martin Scorsese remade this as The Departed, and his version was definitely flashier and (unsurprisingly) more Scorsese-ish. It was also massively more successful, winning Best Picture at the Oscars (Infernal Affairs didn't secure a nomination for Best Foreign Language Film) and grossed over $290 million worldwide (Infernal Affairs couldn't hit $9m). It's interesting to contrast the two, though—while they share the same framework of an undercover cop and a mole in the police trying to identify one another, Infernal Affairs is nearly an hour shorter, much more focused, and utilises more restraint than much Hong Kong output of the era.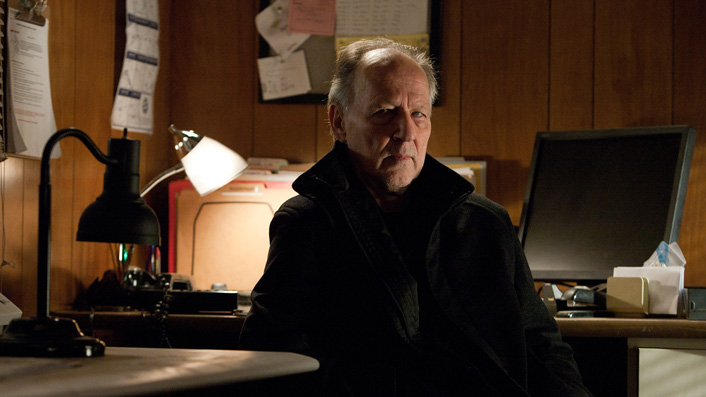 A lot was made of Tom Cruise's suitability to play Lee Child's iconic lit-thriller character ("too short!", "too Tom!"), but seeing Werner Herzog turn up as the film's baddie was an unexpected delight. If you liked him in The Mandalorian, you'll dig him here. Jack Reacher also marks the first time Christopher McQuarrie directed Cruise, ahead of their superb Mission: Impossible films.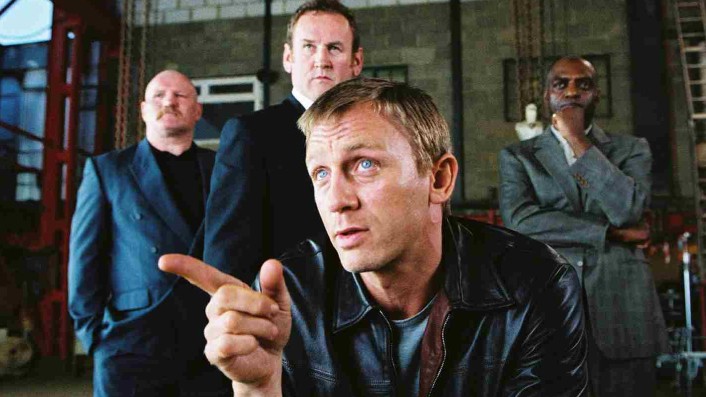 Lock, Stock and Snatch producer Matthew Vaughn stepped out of the shadows of Guy Ritchie with his debut as director, which saw leading man Daniel Craig display the same affinity for fine suits, cars (and women) as he later would as 007. As a coke dealer who we only know as XXXX, Craig is trying to get out of the business—but movie-watchers know that's never so simple, and soon XXXX has a kidnapping and a massive ecstasy deal on his to-do list before he can clock off. Is Vaughn throwing shade with this tale of an intelligent, good-looking dealer going up against lunk-headed crims?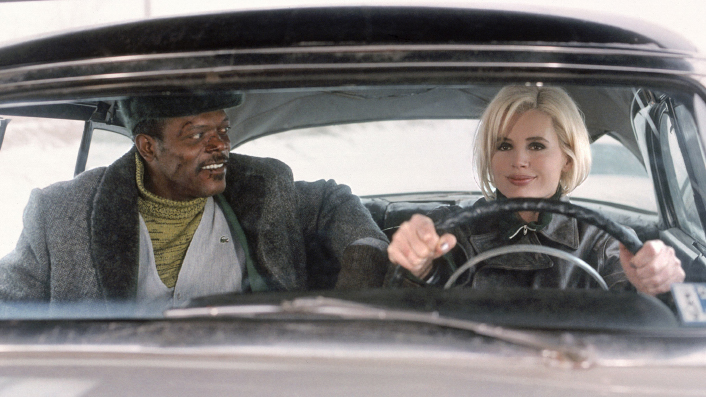 Geena Davis and Samuel L. Jackson star in this action-thriller about a smalltown schoolteacher whose amnesia lifts to reveal a violent past. When hidden traits come to the surface, Samantha (Davis) teams up with a private investigator (Jackson) to discover the truth—except some shadowy figures have also learned the old Samantha isn't dead. Written by the great Shane Black (Lethal Weapon, The Last Boy Scout), while Renny Harlin (Die Hard 2) directs.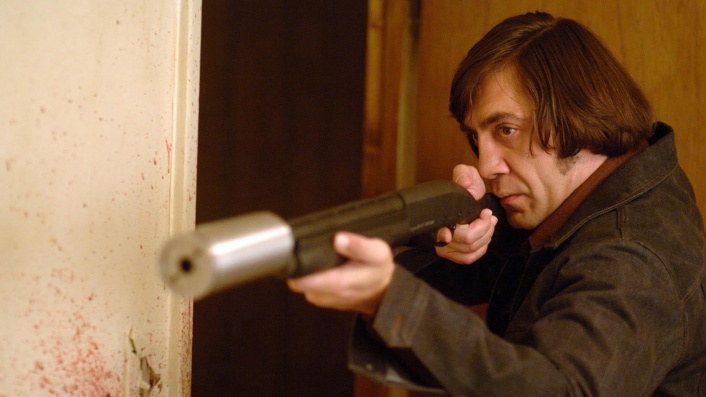 The Coen Brothers' first crack at adapting another's work bore fantastically freaky fruit as they wrung every drop of anxiety out of Cormac McCarthy's novel of the same name. Light on dialogue and heavy on mood, it's a tale of taciturn men and violent inevitability, boosted by phenomenal performances including Javier Bardem's menacing hitman and the all-Americans (Tommy Lee Jones and Josh Brolin) who find themselves entangled with him. Perhaps the best Best Picture Oscar-winner to be found on Netflix.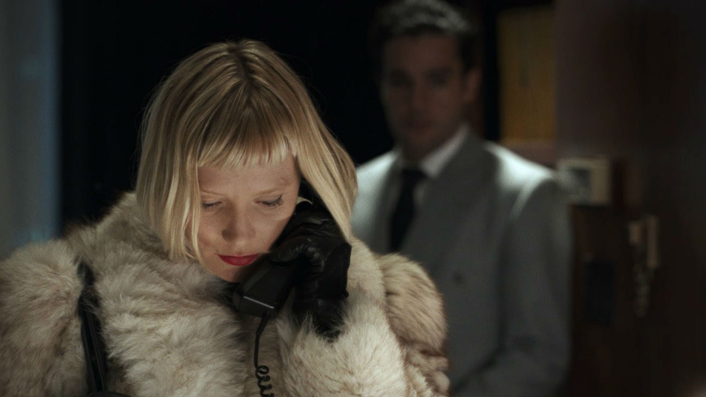 The lion's share of this cat-and-mouse dance between a would-be murderer and a sex worker takes place in a hotel room, after we've watched Reed (Christopher Abbott) meticulously plan his sick sequence of events. But both he and the audience will prove unprepared for the unpredictability that ensues when Jackie (Mia Wasikowska) arrives, and the two circle each other's dark desires.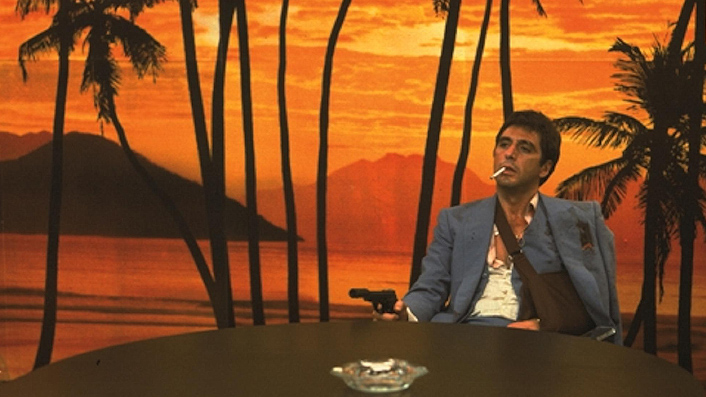 Brian De Palma's 1983 gangster remake built around an iconic Pacino performance. This Oliver Stone-penned and Giorgio Moroder-soundtracked coke-fuelled tale of the rise and [spoiler] of a Cuban refugee in Miami has left an indelible mark on pop culture, thanks to oft-quoted lines of dialogue, a huge influence on the hip hop world, and serving as the key inspiration for Grand Theft Auto: Vice City. The film also launched the career of the then-unknown Michelle Pfeiffer—so thanks, Scarface!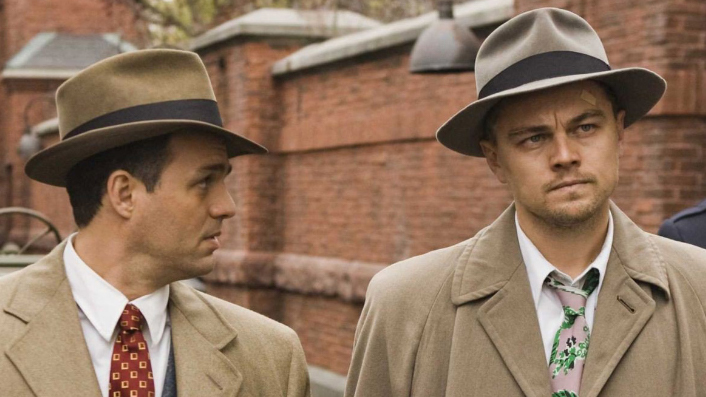 Martin Scorsese takes a psychological thriller into the same horror territory seen earlier in his career with Cape Fear. DiCaprio stars as Teddy (in his fourth starring role in a row for Marty) alongside Mark Ruffalo as cops investigating the disappearance of a patient from a hospital for the criminally insane in the 1950s. Teddy soon starts to suspect there's more going on behind the scenes, and as the island gets shut off from the mainland by a violent storm, finds his sanity going wobbly in wonderfully watchable fashion.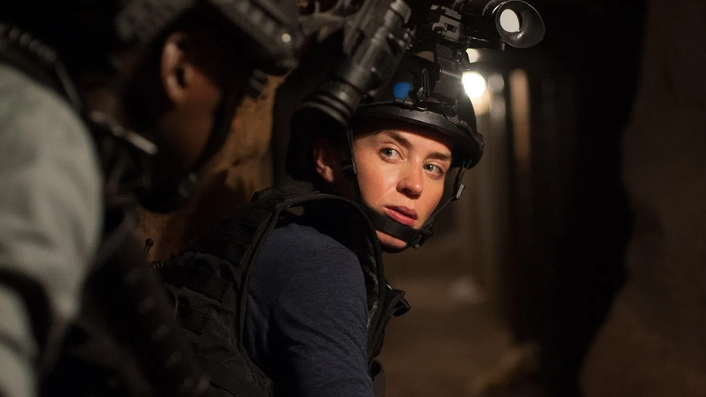 Denis Villeneuve's mainstream breakthrough came with this nerve-wracking action thriller following US drug enforcement's fight against drug cartels on both sides of the Mexican border. Emily Blunt anchors the viewer's perspective, experiencing the violence and craziness of the war on drugs firsthand—alongside a more seasoned, jaded and gruff Josh Brolin and the chilling Benicio Del Toro. Tense as hell, with great set-pieces, Blunt's performance and character are essential components, as seen for all the wrong reasons when she was absent from the vastly inferior sequel.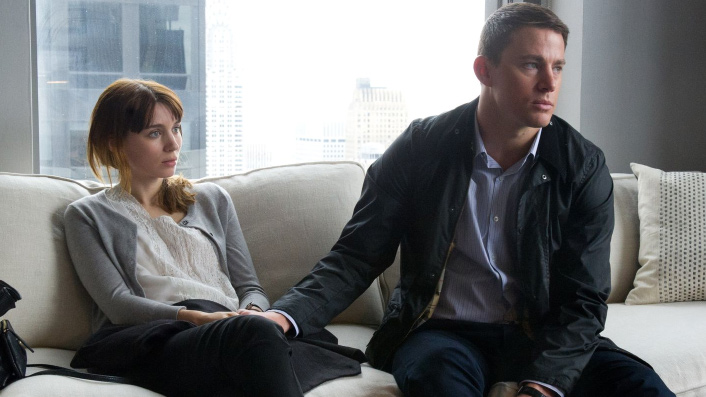 Steven Soderbergh's Big Pharma thriller feels under-appreciated, maybe because it's easy to mistake this for a medical drama instead of what it really is—an increasingly, enjoyably, absurd twist-laden thriller led by impressive star power (Rooney Mara, Channing Tatum, Jude Law, Catherine Zeta-Jones). Yes, it starts with Mara's character experiencing strange sleepwalking episodes thought to be caused by a new prescription drug, but holy shit, it does not end there.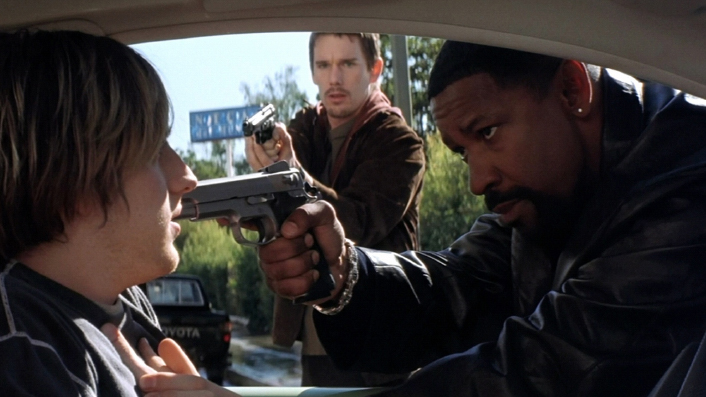 Denzel Washington and Ethan Hawke prove a perfect pairing under the directorial eye of Antoine Fuqua as a veteran (and corrupt) cop taking a rookie under his wing for a day. Washington won Best Actor at the Academy Awards, (to join his Best Supporting Oscar for Glory), Hawke was Oscar-nominated, and their performances lent extra oomph to this nerve-wracking day of danger, duplicity, and morally dubious policing choices that's still the film Fuqua's work is judged against.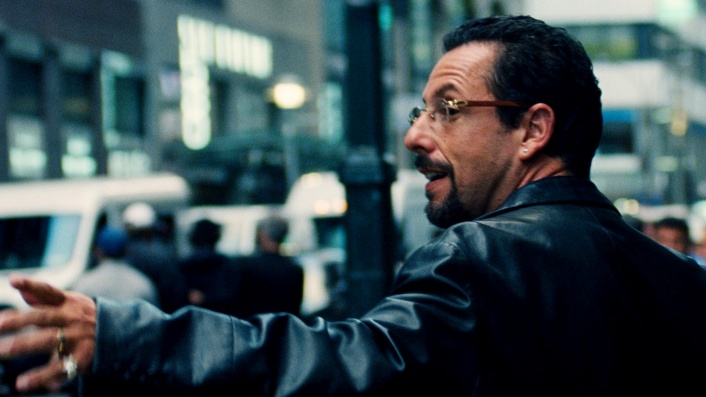 Is this the most intense film on this list? Probably. Robbed of an Oscar nom, Adam Sandler is in top form, frantic and self-destructive as he does a high-wire act under the weight of the multiple gambles of his life (literal gambling, high-risk gem deals, debts to unsavoury characters, juggling mistress and family relationships). Filmmakers the Safdie brothers created one of the most anxiety-inducing films in years, one that also manages to be funny and tender around the pulse-pounding. AND YES, THERE IS QUITE A LOT OF SHOUTING.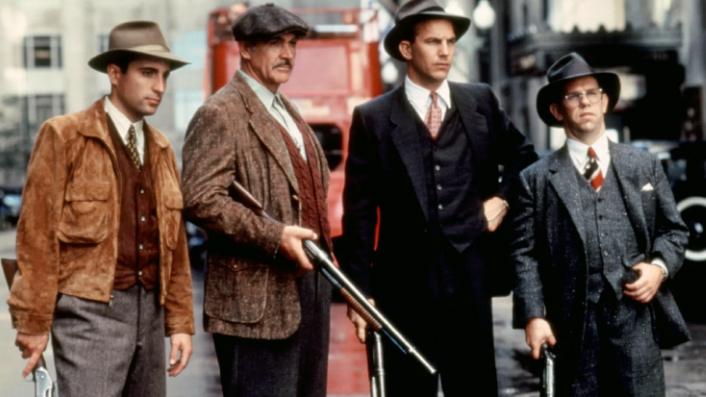 What a combination of elements—Brian De Palma directing a great ensemble in an action-packed, David Mamet-scripted tale of Prohibition-era police heroism. Kevin Costner is the legendary Elliot Ness, joined by Andy Garcia and Sean Connery as the titular untouchables, defying corruption and fear to take on gang boss Al Capone (Robert De Niro). De Palma's staging of action will have you on the edge of your seat, and sometimes even distract you from wondering how Connery could ever have won an Oscar with as ropey an Irish accent as the one on offer here.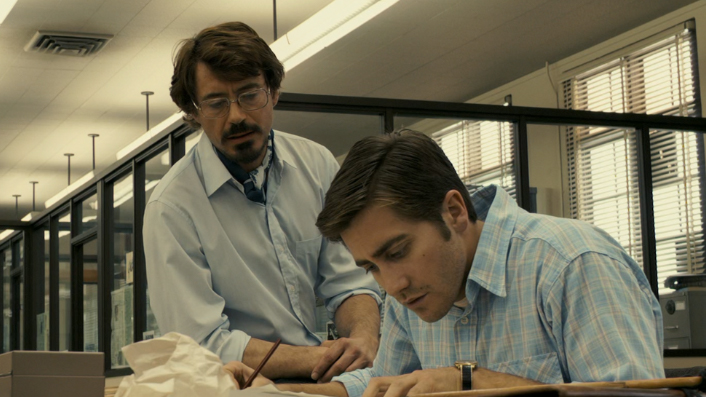 David Fincher's true story procedural thriller runs at a slower pace than pretty much everything else on this list, but to winning effect as the director obsesses as much over accurately depicting the 70s San Fran setting and mood as he does telling the story of the hunt for the titular serial killer. All the President's Men meets police procedural as San Francisco Chronicle staff (Jake Gyllenhaal and Robert Downey Jr.) try to uncover the identity of the Zodiac killer and over the 157-minute runtime, Fincher does his damnedest to conjure their sense of obsession in the viewer.