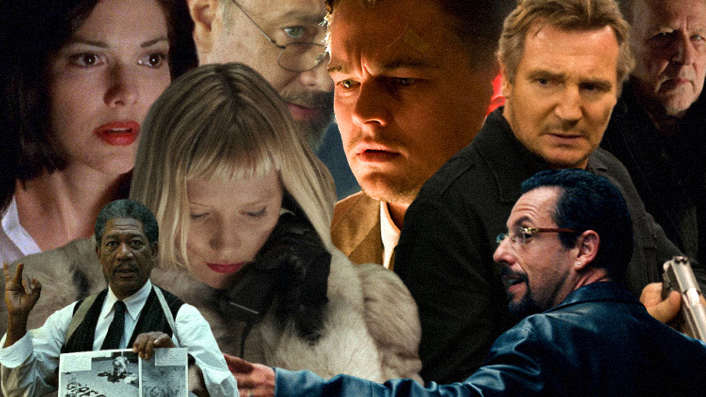 The top 20 thrillers on Netflix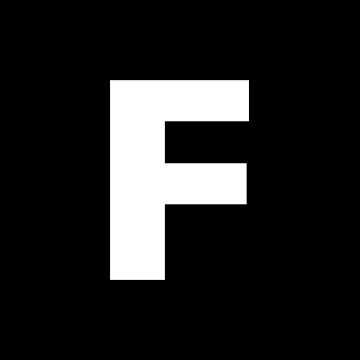 ---
Thrills of all kinds can be found on Netflix (although no, we're not talking about 365 DNI in this instance). Steve Newall narrows down their thriller offerings to the top 20, streaming now.
UPDATED SEPTEMBER 17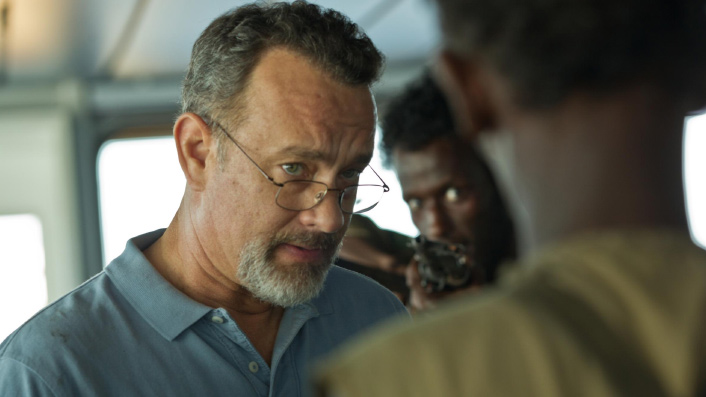 "Look at me. I'm the captain now," declared Barkhad Abdi in his stunning debut role, facing off against all-timer Tom Hanks in this tense real-life tale of a ship hijacking. Hanks plays Richard Phillips, trying desperately to keep everyone alive as the situation off the Somali coast becomes increasingly charged, another nailbiter from director Paul Greengrass (United 93, The Bourne Supremacy).
See also:
* The best thrillers of last decade
* All new streaming movies & series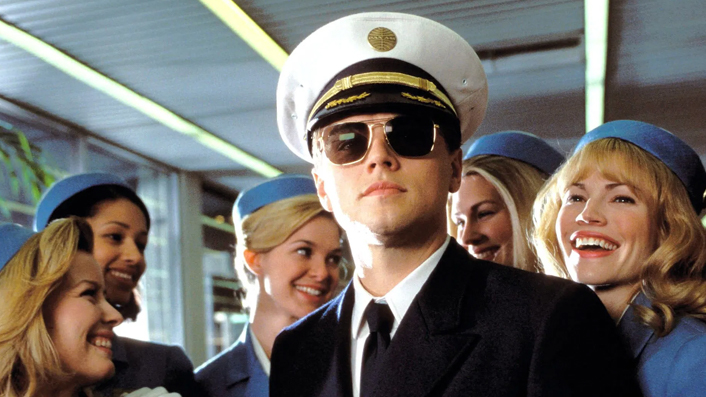 Supremely watchable entertainment, Catch Me If You Can is also more outright amusing than many of the films on this list. Perfect timing then, perhaps, for Steven Spielberg's breezy tale of a young con man (Leonardo DiCaprio) who posed as a pilot, doctor and more while pursued by a dogged FBI agent (Tom Hanks).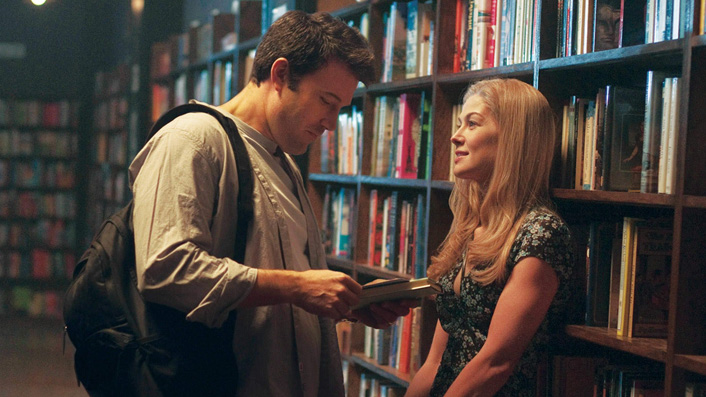 This superb adaptation of Gillian Flynn's similarly excellent novel couldn't have found better people to be involved. Director David Fincher is as stylish as expected, relishing the suburban tension and deception, and leans in when it gets pulpy—all to our delight. Then there's the leads… Ben Affleck has perhaps never been better cast than here, particularly his unsympathetic qualities, while Rosamund Pike's on top of her game, and the need to keep a tight rein on going full melodramatic or caricature.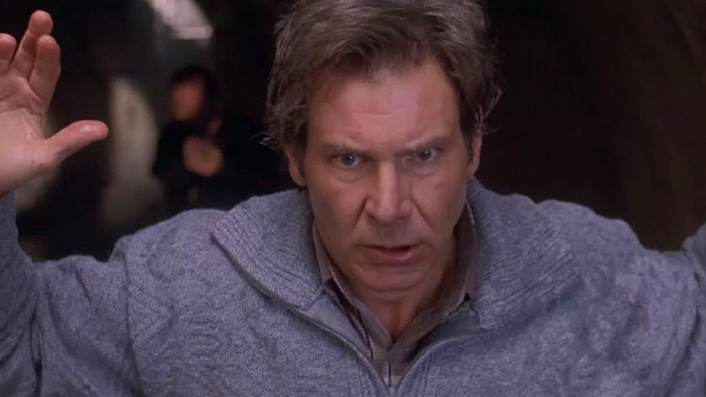 Harrison Ford was hardly the first choice to lead this mega-hit (cast after a bunch of other actors auditioned, including Alec Baldwin, Nick Nolte, Michael Douglas and Kevin Costner), but its hard to imagine this superb early 90s action thriller without him—even if the film's acting Oscar went to his pursuer Tommy Lee Jones. Ford's combo of everyman and movie star works wonders as Dr. Richard Kimble, on the run and searching for his wife's one-armed killer so he can clear his name—so much so that despite being an adaptation of a hugely popular TV show, this may be the definitive portrayal.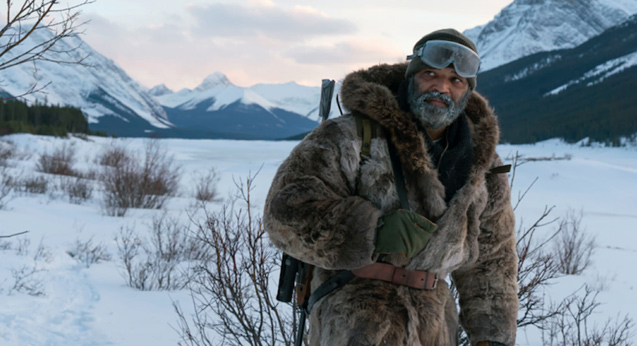 An expert in wolves (Westworld's Jeffrey Wright) is summoned to a small town by a mother whose child has been taken by the four-legged predators—not to save him, but to retrieve the body before her husband (Alexander Skarsgård) returns from war and violence erupts. Not as sharp as director Jeremy Saulnier's Green Room, but a worthy and moody addition to his collection of small-town thrillers.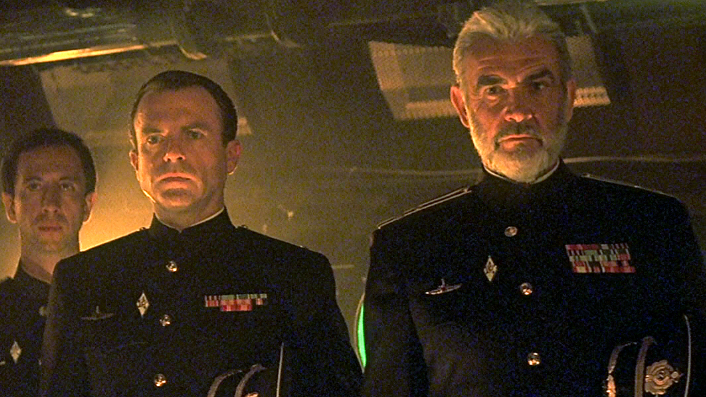 Naval thrillers and Tom Clancy adaptations alike have fallen by the wayside in recent years, but with both Putin continuing his efforts to avenge the Cold War and the growing risk of navies duking it out in the South China Sea, there's something chillingly fitting about this spy-thriller. A Russian submarine captain (Sean Connery) is heading straight for the US aboard his nuclear missile sub, trying to defect—but the US fears he's planning a nuclear attack, setting the scene for multiple things that could go wrong and lead to World War III.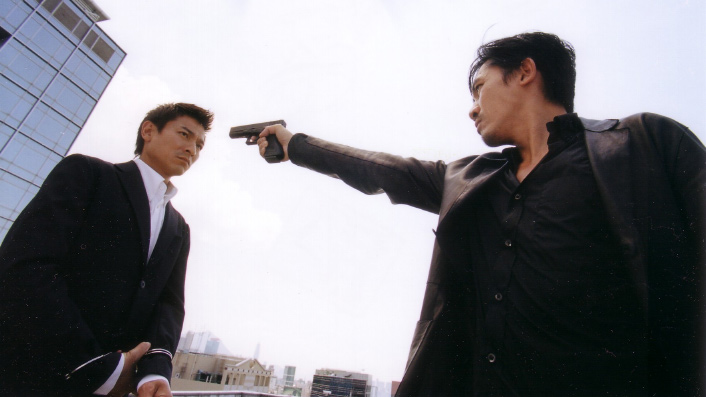 Martin Scorsese remade this as The Departed (also on Netflix), and his version was definitely flashier and (unsurprisingly) more Scorsese-ish. It was also massively more successful, winning Best Picture at the Oscars (Infernal Affairs didn't secure a nomination for Best Foreign Language Film) and grossed over $290 million worldwide (Infernal Affairs couldn't hit $9m). It's interesting to contrast the two, though—while they share the same framework of an undercover cop and a mole in the police trying to identify one another, Infernal Affairs is nearly an hour shorter, much more focused, and utilises more restraint than much Hong Kong output of the era.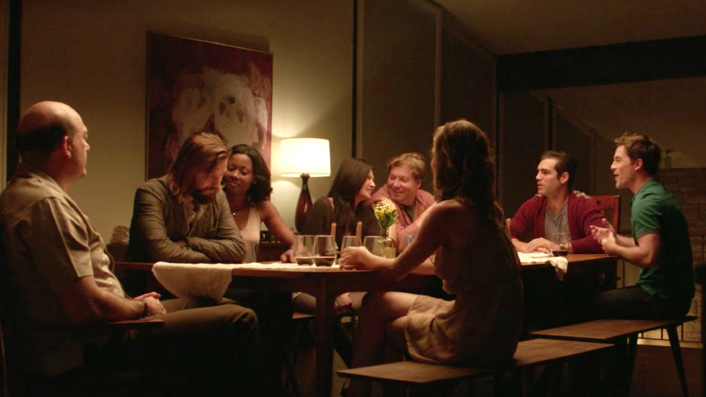 Karyn Kusama's horror-thriller is an intense slow-burn that over the course of the film moves from awkward dinner party to something much more threatening when a troubled, grieving dad and his girlfriend accept a dinner invitation from his ex. Fusing parental grief, broken relationships, cult-y business, violence and paranoia, The Invitation has been kicking about on Netflix for a while now, but if you haven't seen it, you're missing out on something grimly special.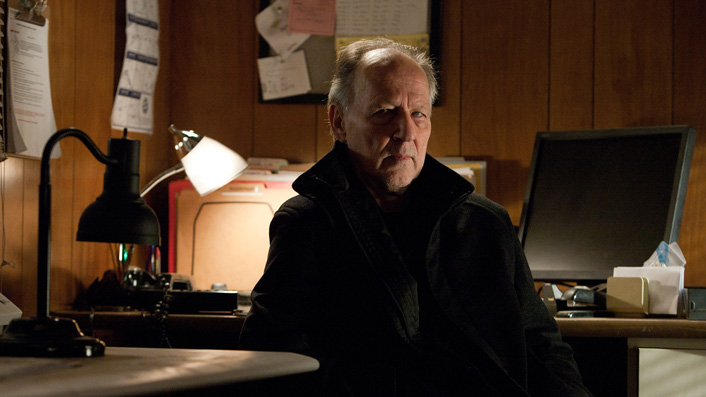 A lot was made of Tom Cruise's suitability to play Lee Child's iconic lit-thriller character ("too short!", "too Tom!"), but seeing Werner Herzog turn up as the film's baddie was an unexpected delight. If you liked him in The Mandalorian, you'll dig him here. Jack Reacher also marks the first time Christopher McQuarrie directed Cruise, ahead of their superb Mission: Impossible films.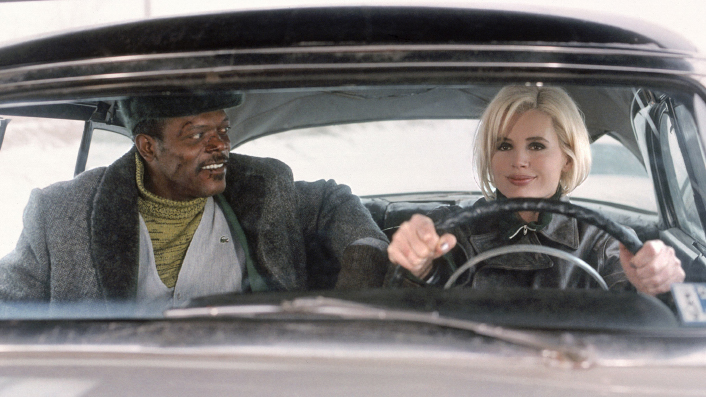 Geena Davis and Samuel L. Jackson star in this action-thriller about a smalltown schoolteacher whose amnesia lifts to reveal a violent past. When hidden traits come to the surface, Samantha (Davis) teams up with a private investigator (Jackson) to discover the truth—except some shadowy figures have also learned the old Samantha isn't dead. Written by the great Shane Black (Lethal Weapon, The Last Boy Scout), while Renny Harlin (Die Hard 2) directs.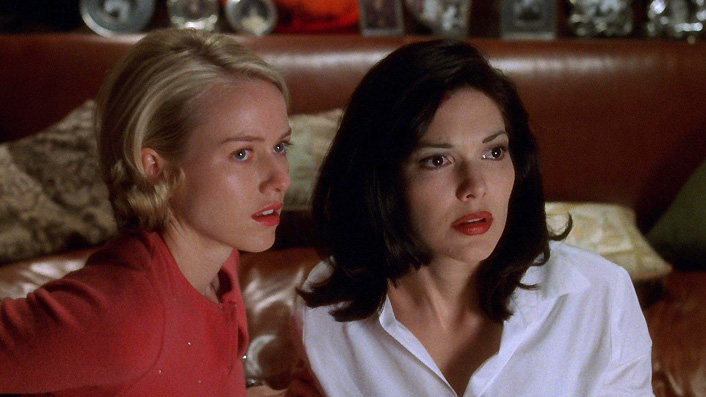 Lynch's dream-logic neo-noir is a mystery infused with the horror of Hollywood, brimming with great performances—most notably Naomi Watts and Laura Harring, pictured above. Watts plays aspiring actress Betty, who helps out a woman with amnesia (Harring), following clues that lead to very Lynchian places both literally and thematically. We think. It gets… complicated (and thrills every step of the way).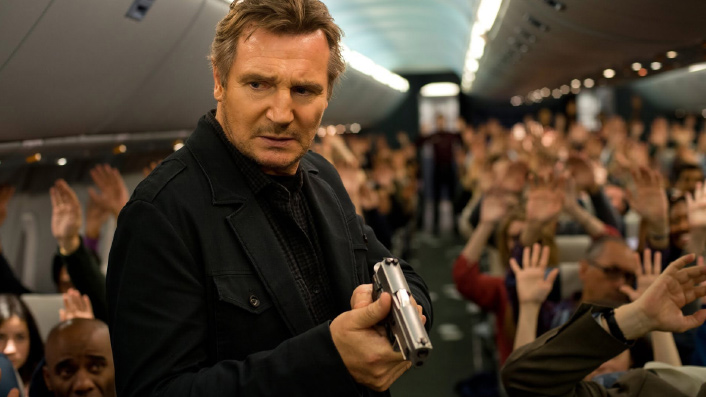 Liam Neeson made a bunch of films with director Jaume Collet-Serra but compared to Unknown, Run All Night and The Commuter, this is perhaps the most gloriously popcorn-friendly, silliest fun of the lot—which may come in handy if you're not in the mood for some of the more challenging entries on this list. Aboard a commercial flight, air marshal Neeson has to identify a killer on the plane, one who's demanded millions of dollars or else he'll kill someone every twenty minutes. A gloriously simple, six-pack-friendly setup.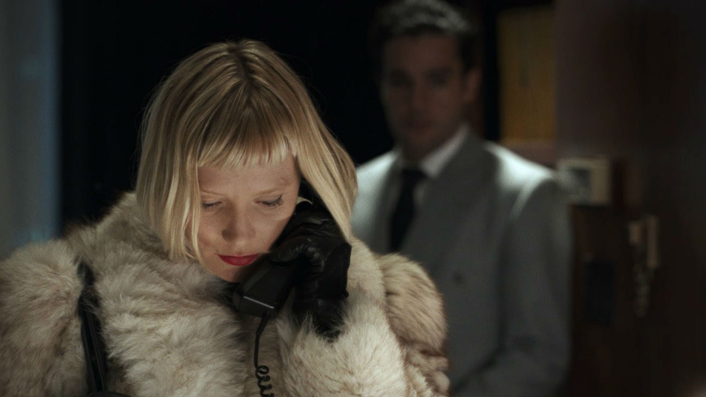 The lion's share of this cat-and-mouse dance between a would-be murderer and a sex worker takes place in a hotel room, after we've watched Reed (Christopher Abbott) meticulously plan his sick sequence of events. But both he and the audience will prove unprepared for the unpredictability that ensues when Jackie (Mia Wasikowska) arrives, and the two circle each other's dark desires.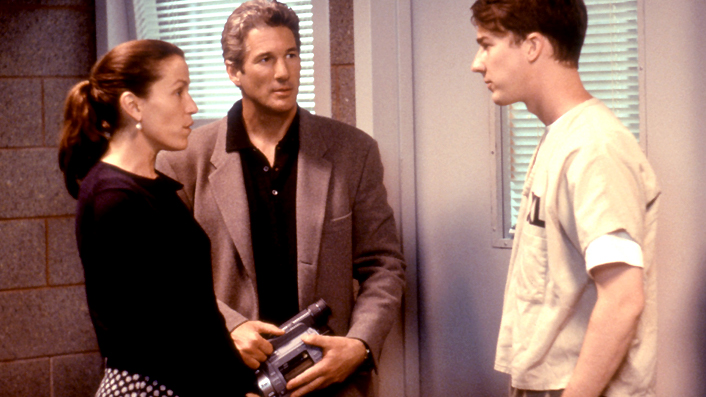 Edward Norton scored Oscar and Golden Globe nominations in this, his debut film. And boy, they're deserved as he more than holds his own alongside Richard Gere, Laura Linney and Frances McDormand in this superior legal thriller. Stutter-prone altar boy Aaron (Norton) is accused of murdering an Archbishop, a case that draws the attention of a grandstanding lawyer (Gere), who loves a high-profile case. Ready to use any trick in the book to win Aaron's freedom, the last thing this lawyer expects is to actually believe his innocence…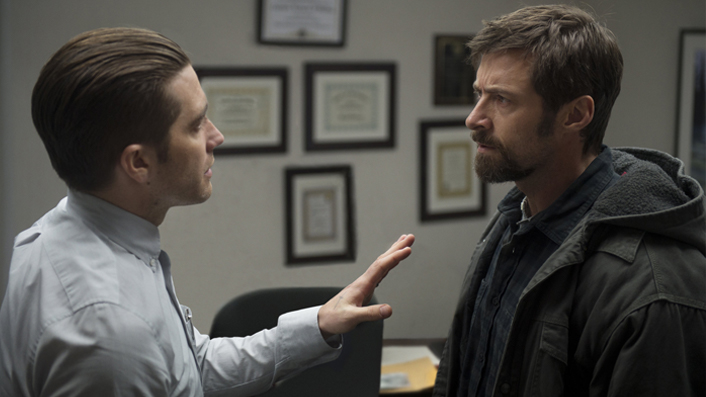 Upcoming Dune director Denis Villeneuve's first English-language feature dwelled on the pain caused by child abductions, elevated from its somewhat pulpy narrative by a stunning cast—Hugh Jackman, Jake Gyllenhaal, Maria Bello and Paul Dano. A determined father (Jackman) and twitchy detective (Gyllenhaal) think they have found the abductor, but when he's released, confront the prospect of taking matters into their own hand. It's grim.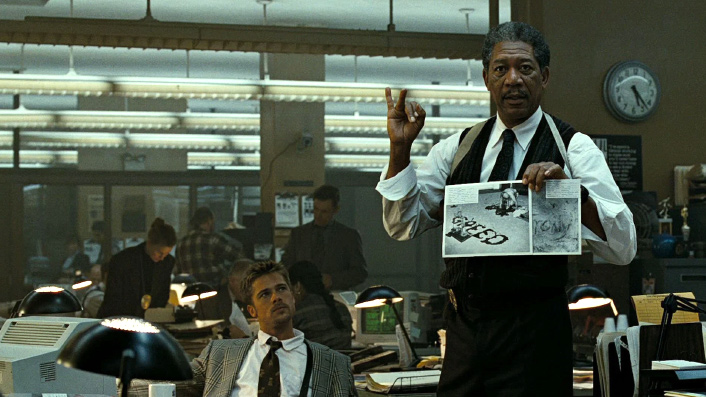 Part of me didn't want to include this because it involves thinking about Ke__n Sp___y, but there's no denying the oomph of David Fincher's classic 1995 detective thriller. Defining the visual aesthetic of the era, channeling music videos and inspiring countless imitators, the film's a masterclass, a parade of grotesqueries as cops Brad Pitt and Morgan Freeman pursue a serial killer taking hideously literal inspiration from the seven deadly sins.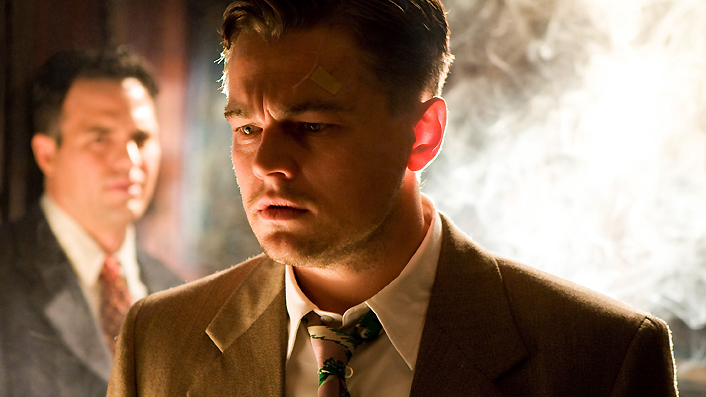 Martin Scorsese takes a psychological thriller into the same horror territory seen earlier in his career with Cape Fear. DiCaprio stars as Teddy (in his fourth collaboration with Marty) alongside Mark Ruffalo as cops investigating the disappearance of a patient from a hospital for the criminally insane in the 1950s. Teddy soon starts to suspect there's more going on behind the scenes, and as the island gets shut off from the mainland by a violent storm, finds his sanity going wobbly in wonderfully watchable fashion.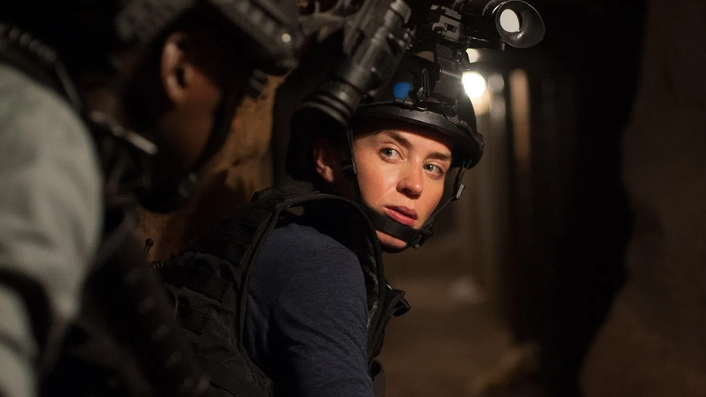 Denis Villeneuve's mainstream breakthrough came with this nerve-wracking action thriller following US drug enforcement's fight against drug cartels on both sides of the Mexican border. Emily Blunt anchors the viewer's perspective, experiencing the violence and craziness of the war on drugs firsthand—alongside a more seasoned, jaded and gruff Josh Brolin and the chilling Benicio Del Toro. Tense as hell, with great set-pieces, Blunt's performance and character are essential components, as seen for all the wrong reasons when she was absent from the vastly inferior sequel.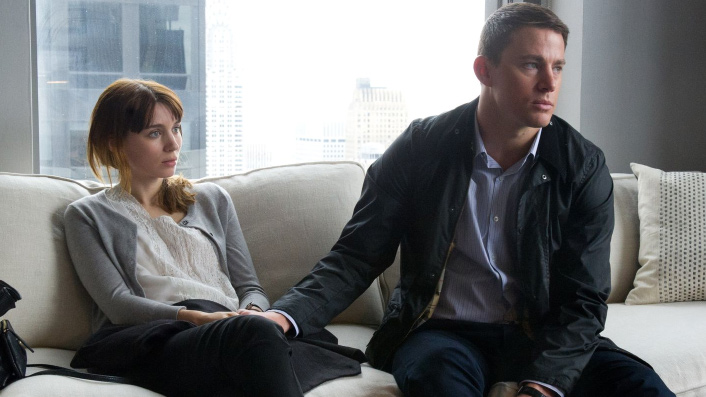 Steven Soderbergh's Big Pharma thriller feels under-appreciated, maybe because it's easy to mistake this for a medical drama instead of what it really is—an increasingly, enjoyably, absurd twist-laden thriller led by impressive star power (Rooney Mara, Channing Tatum, Jude Law, Catherine Zeta-Jones). Yes, it starts with Mara's character experiencing strange sleepwalking episodes thought to be caused by a new prescription drug, but holy shit, it does not end there.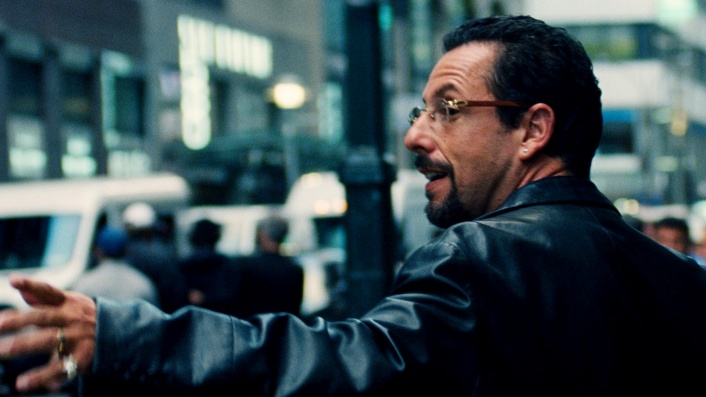 Is this the most intense film on this list? Probably. Robbed of an Oscar nom, Adam Sandler is in top form, frantic and self-destructive as he does a high-wire act under the weight of the multiple gambles of his life (literal gambling, high-risk gem deals, debts to unsavoury characters, juggling mistress and family relationships). Filmmakers the Safdie brothers created one of the most anxiety-inducing films in years, one that also manages to be funny and tender around the pulse-pounding. AND YES, THERE IS QUITE A LOT OF SHOUTING.