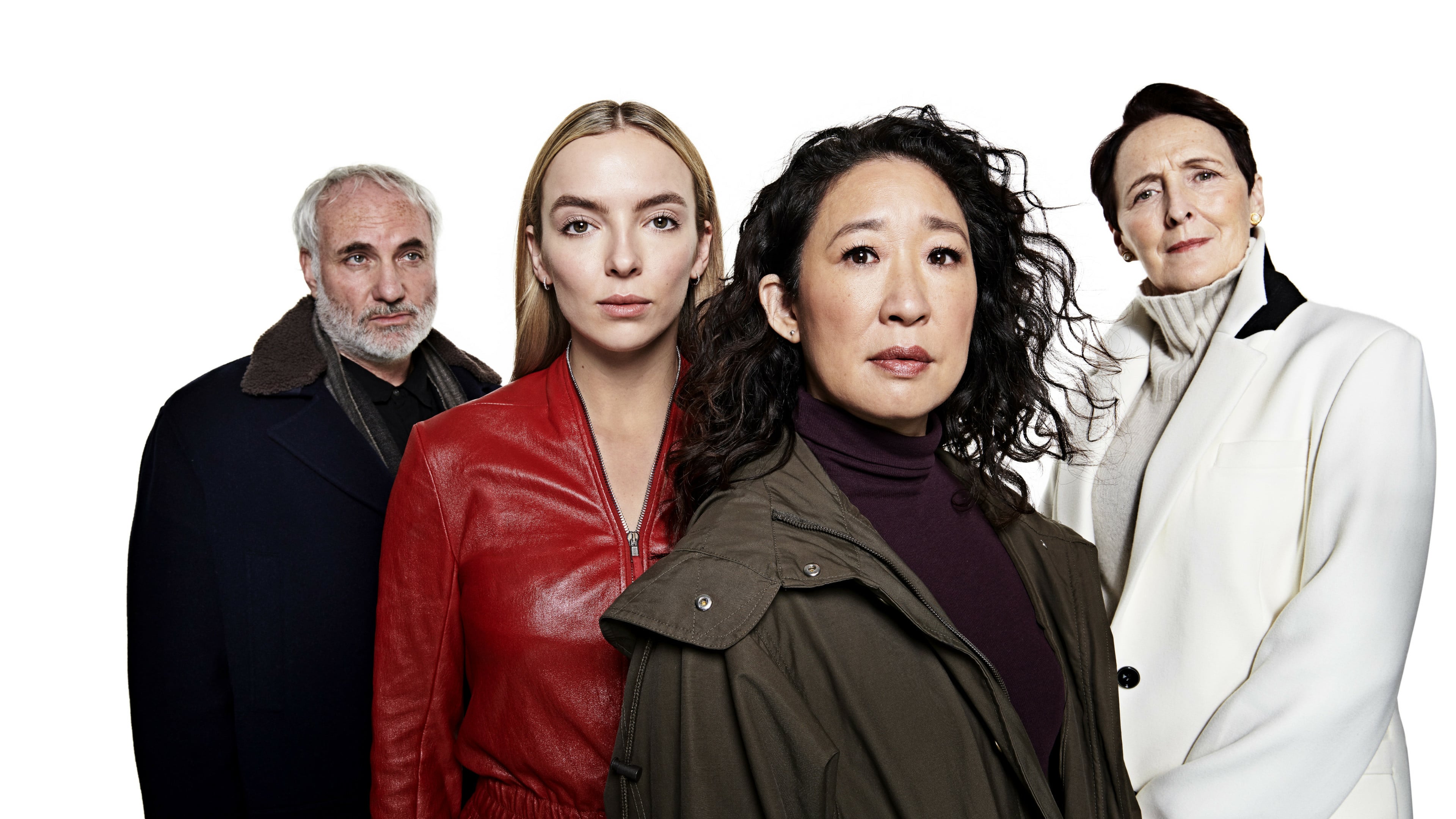 A spoiler-free guide to Killing Eve as it returns for season 3

---
Since bursting onto TV screens in 2018, Killing Eve has picked up a massive following—and is steadily growing in popularity. Three seasons in, Eliza Janssen's spoiler-free guide outlines everything you need to know before pressing play.
It's one of the fastest-growing TV series in the world, building a bigger fanbase and earning more critical acclaim with every thrilling episode. And now, Killing Eve has been kind enough to drop its third season a little earlier than expected.
See also:
* The best thrillers of last decade
* All new streaming movies & series
If you haven't yet been introduced to the seductive, hilarious and genre-bending world of Eve and Villanelle, don't fret. We've got you covered with a comprehensive guide to the show, the story so far, and what everyone's saying about it.
Who created it?
Based on the novel Codename Villanelle by Luke Jennings, the series has quickly grown into its own, dazzling thing, with a different female show-runner responsible for each of the show's seasons.
Fleabag's Phoebe Waller-Bridge took charge of the incendiary first season, and Emerald Fennell, director of the forthcoming Promising Young Woman, led the second. Now, as show-runner Suzanne Heathcote's third season airs its first few episodes, it's the perfect time to get up to date.
Meet Eve
Played by TV icon and Emmy winner Sandra Oh, Eve Polastri is a bored MI5 agent with an obsessive fascination for female murderers. At the start of the first series, she's mostly a desk jockey, but gets quickly drawn into her search for a mysterious lady assassin, leading to her getting fired and secretly re-hired to a more secret division focused solely on finding Villanelle.
Meet Villanelle
A sociopathic assassin with an eclectic wardrobe to die for, Villanelle is the breakout role for British actress Jodie Comer, who also raked in an Emmy for her portrayal of the alternately childish and terrifying killer. Ever since Eve noticed Villanelle and Villanelle returned the favour, the pair have been locked into a complicated game of cat and mouse, with unclear romantic implications.
Sign up for Flicks updates
What are the fans saying?
Killing Eve has a big, energetic fanbase who are desperate to see Eve and Villanelle end up together. Or kill each other. Whatever.
See for yourself some of the excitement that's been building online for the upcoming third season. Fans can't wait for more kills, gorgeous cinematography, and relatable Sandra Oh faces.
Discovering #KillingEve while in lockdown feels like hitting the jackpot honestly. pic.twitter.com/T2bbC9lOzo

— tamaki (@tamikat18) April 15, 2020
killing eve invented cinematography pic.twitter.com/rcK8eSOcam

— paulina (@palynathisway) April 13, 2020
The Killing Eve premiere really captured my social distancing MOODS pic.twitter.com/F1HRNkIQvH

— Rakesh Satyal (@rakeshsatyal) April 14, 2020
I need to know what this MEANS. pic.twitter.com/rDsYzVoJ84

— InStyle (@InStyle) April 16, 2020
What are the critics saying?
The first season of Killing Eve is sitting on a perfect 100% Rotten Tomatoes approval rating, the critical consensus finding it to be "an audaciously entertaining show that finally makes good use of Sandra Oh's talents."
Season two was also very well received by critics. Patricia Puentes from CNET for instance called it "fast-paced, quick-witted, funny and sexy," and Jo Berry from Digital Spy called it "just as delightful and addictive as the first."
So far, season three's first reviewed episodes have received somewhat mixed reviews, with The Independent complaining that the series "now feels tired to the point of lifelessness". Ouch! In a generally more positive review, Vulture even criticized the show's typically celebrated format of changing show-runners every season: "Inevitably, it leads to a show that, season to season, lacks consistency and has lost the idiosyncrasy that originally defined it."
But as always, the show's performances have so far been heralded as stand-out. Rolling Stone admitted that "the chemistry between [Oh and Comer] is the pumping arterial blood of Killing Eve, and the show is at its best when the two of them are in the same room". And The Guardian has confirmed that the show is still capable of coming up with 'gasp-out-loud moments'.
Hopefully the season merely starts with a slow burn and builds back up to its usual high energy, unpredictable plotting.