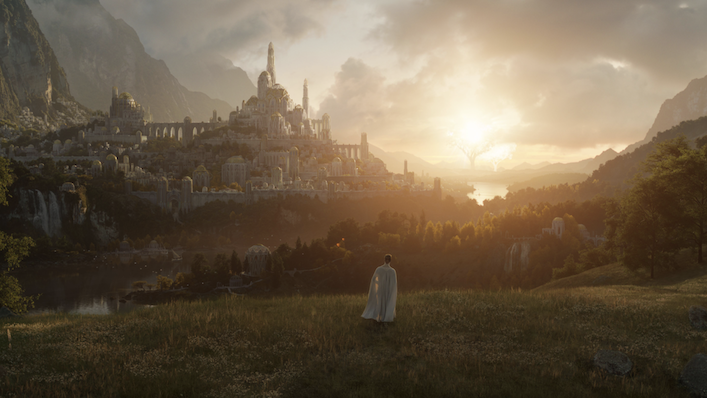 An epic new journey begins: first look at Amazon's LOTR series

---
Did you know it took Frodo and Sam about 11 months, one week and six days to get from The Shire to Mordor and destroy the One Ring? It's a hell of a gap year, with a few hefty breaks in-between to recover and scoff down some lembas bread.
Fans of J.R.R. Tolkien's epic fiction should prepare for a similarly agonising wait. We've just learned that Prime Video's hotly-anticipated Middle-earth TV series will premiere on September 2, 2022. Hope you've got your calendar clear on that Friday next year, to take in over a billion dollar's worth (!!!) of Amazon money, all spent on bringing Tolkien's vision to life once more.
Still yet to be titled, the Lord Of The Rings TV series has been confirmed to take place thousands of years before the events of The Hobbit and The Lord Of The Rings itself, instead introducing us to a new ensemble of hobbits, elves, dwarves, men and more.
Judging from the exclusive first-look image below, the series is going for the same mega-budget, cinematic, escapist vision of Peter Jackson's film trilogy, with sweeping fantasy landscapes and the heroic characters who populate them.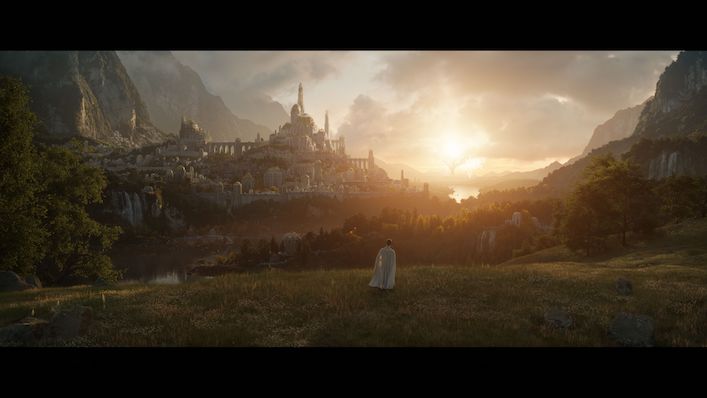 Showing an ethereal figure surveying a sun-dappled city in the middle of a valley, our first official image of Prime Video's most expensive series to date has been released just as filming wraps in New Zealand. One of the only other details we've been able to latch onto is the casting of Game Of Thrones good guy Joseph Mawle as lead villain, and Will Poulter as one of our many protagonists? Maybe? Perhaps?
The epic journey of awaiting Prime Video's LOTR TV show continues, a quest for adventure that will only be sated in more than a year's time when the first season drops.

Series show-runners, Jungle Cruise scribes J.D. Payne & Patrick McKay, have hyped up Tolkien fans even more by quoting from his original text: "As Bilbo says, 'Now I think I am quite ready to go on another journey.' Living and breathing Middle-earth these many months has been the adventure of a lifetime. We cannot wait for fans to have the chance to do so as well."
Maybe you guys 'cannot wait', but we'll all have to: until 2022.