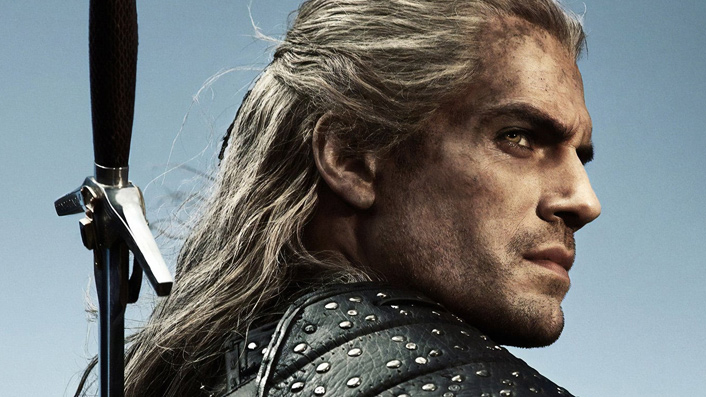 Everything on Netflix this December, including The Witcher and Michael Bay's latest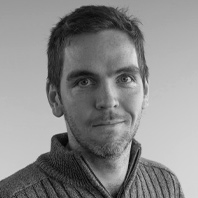 ---
Having already released all the Christmas films and shows you could want in November, Netflix delivers a mighty variety this December. This includes Michael Bay's latest, a potential Oscar-contending drama, and a hotly anticipated fantasy show.
See our five highlights of the month, followed by the complete Netflix December schedule.
---
The Witcher
Based on the top-selling videogame series, which were based on Angrzej Sapkowski's novels, Henry Cavill (Mission: Impossible – Fallout) plays monster hunter Geralt of Rivia in a world where the people are often worse than the creatures he slays.
The eight-episode season is created by Lauren Schmidt, best known for her work on The West Wing and Netflix properties Daredevil and The Umbrella Academy.
The Witcher streams from 20 December
---
Marriage Story
An actor (Scarlett Johansson) and her stage director husband (Adam Driver) struggle through a gruelling long-distance divorce in this Venice film festival nominee from Noah Baumbach (Frances Ha). As with Martin Scorsese's The Irishman, the critical praise behind this one makes it a hot contender for next year's Academy Awards.
Having gone through a divorce himself, Baumbach reportedly showed the film to his ex-wife Jennifer Jason Leigh. "I showed her the script and then I showed her the movie a little bit ago," Baumbach told People. "She likes it a lot."
Marriage Story also plays in select New Zealand cinemas ahead of its streaming release (find times and tickets).
Marriage Story streams from 6 December
---
6 Underground
Ryan Reynolds leads this Michael Bay action film from the writers of Deadpool, and according to this tweet from Reynolds, it's "the most Michael Bay movie in the history of Michael Bay." Co-starring Mélanie Laurent and Dave Franco, the film follows a group of billionaires who fake their deaths in order to covertly take down A-grade criminals. "The most Michael Bay movie" indeed.
6 Underground streams from 13 December
---
The Two Popes
Going behind the Vatican walls, this Netflix feature puts Anthony Hopkins in the role of Pope Benedict alongside Jonathan Pryce as reformist Pope Francis. Inspired by true events, Oscar-nominated Kiwi screenwriter Anthony McCarten (The Theory of Everything) pens the meeting of these two powerful figures as they attempt to forge a new path for the Catholic Church.
The Two Popes also plays in select New Zealand cinemas ahead of its streaming release (find times and tickets).
The Two Popes streams from 20 December
---
A Quiet Place
One of last year's standout hits, this original horror written-directed-starring John Krasinski and co-starring Emily Blunt follows a family who must stay silent to hide from deadly creatures that hunt by sound.
In her four-star review, Flicks writer Katie Parker said: "Coupled with a patient, lingering camera, some nicely restrained CGI, and naturalistic performances, the result is almost unbearable suspense"
A Quiet Place streams from 18 December
---
All December new releases:
Available 1 December
Dead Kids
Fracture
Rush Hour
Rush Hour 2
Four Brothers
Four Christmases
Jackass Presents: Bad Grandpa
Teenage Mutant Ninja Turtles
After Earth
Anaconda
Wiggle Wiggle Wiggle!: Season 1
Available 2 December
A Cinderella Story: Christmas Wish
Team Kaylie: Part 2 [Kids & Family]
Available 3 December
Tiffany Haddish: Black Mitzvah
Especial de Natal Porta dos Fundos: A Primeira Tentação de Cristo
Available 4 December
Let's Dance
Los Briceño [Original Series]
Magic for Humans: Season 2 [Original Series]
V Wars [Original Series]
Available 5 December
In the Heart of the Sea
A Christmas Prince: The Royal Baby
Apache: La vida de Carlos Tevez [Original Series]
Home for Christmas [Original Series]
Available 6 December
Marriage Story
Astronomy Club: The Sketch Show
The Confession Killer
The Chosen One: Season 2 [Original Series]
Glow Up [Original Series]
Triad Princess [Original Series]
Three Days of Christmas [Original Series]
Virgin River [Original Series]
Fuller House: Season 5 [Original Series]
Spirit Riding Free: The Spirit of Christmas [Kids & Family]
Teasing Master Takagi-san: Season 2 [Original Anime]
Available 9 December
Amit Tandon: Family Tandoncies
A Family Reunion Christmas [Kids & Family]
Available 10 December
Michelle Wolf: Joke Show
Available 12 December
Jack Whitehall: Christmas with my Father
Available 13 December
6 Underground
Available 15 December
Chef
Going for Gold
Sucker Punch
Adventure Time: Season 5
Adventure Time: Season 6
Sign up for Flicks updates
Available 16 December
The Blues Brothers
Knocked Up
Baby Mama
Public Enemies
Turbo
Spartacus
The Jackal
The Invention of Lying
Ray
The Thing
Accepted
American Pie Presents: Band Camp
Bring it On: All or Nothing
Honey
Honey 2
Available 17 December
Ronny Chieng: Asian Comedian Destroys America!
Available 18 December
A Quiet Place
Don't F**k With Cats: Hunting an Internet Killer
Soundtrack [Original Series]
Available 19 December
Crazy Ex-Girlfriend: Season 4
After The Raid
Ultraviolet: Season 2 [Original Series]
Twice Upon a Time [Original Series]
Available 20 December
The Two Popes
The Witcher [Original Series]
Available 22 December
Underworld: Blood Wars
Available 24 December
Como caído del cielo
John Mulaney & The Sack Lunch Bunch
Lost in Space: Season 2 [Original Series]
TERRACE HOUSE: TOKYO 2019-2020: Part 2 [Original Series]
Crash Landing on You [Original Series]
CAROLE & TUESDAY: Part 2 [Original Anime]
Available 26 December
The App
Le Bazar de la Charité [Original Series]
You: Season 2 [Original Series]
Fast & Furious Spy Racers [Kids & Family]
Available 27 December
Oddball
Kevin Hart: Don't F**k This Up
The Gift [Original Series]
Available 28 December
"Hot Gimmick: Girl Meets Boy"
Available 30 December
Alexa & Katie: Season 3 [Kids & Family]
The Disastrous Life of Saiki K.: Reawakened [Original Anime]
Available 31 December
The Degenerates: Season 2
The Neighbor [Original Series]
Yanxi Palace: Princess Adventures [Original Series]
Coming Soon
Rick & Morty: Season 4