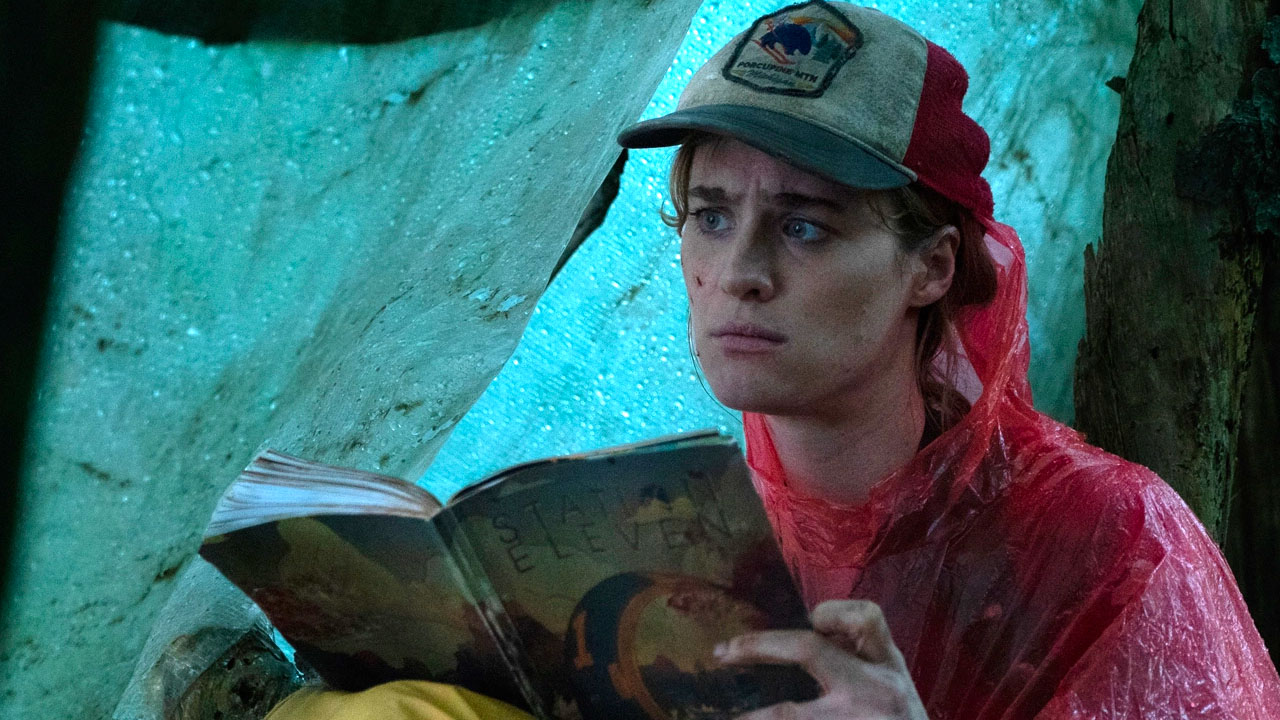 The comfort of watching pandemic saga Station Eleven during the COVID-19 pandemic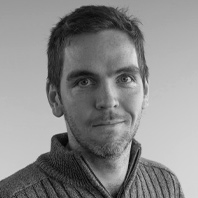 ---

Take refuge from news of a real pandemic with post-apocalyptic pandemic series Station Eleven – streaming on Neon from December 17. Adapted from the award-winning novel of the same name, and with an emphasis on exploring humanity over misery, Station Eleven provides calming reflections on the current times we're living in, writes Liam Maguren.
When COVID-19 put the world on pause, the world pressed play on the unlikeliest of films: Steven Soderberg's 2011 flick Contagion. It may have seemed senseless, perhaps masochistic, to watch a film about a pandemic during an actual pandemic. But for most, especially those riddled with fear and uncertainty, it was a source of comfort.
Writing for Vulture, Kathryn VanArendonk put it clearly: "I watched [Contagion] because this current pandemic crisis makes me terrified, and a story about exactly that same thing is one way to grapple with that fear… When we're confronted with that helplessness in real life, watching some version of it — any version of it, and ideally one where at least some people survive — is comforting. It's a model for how we could respond."
We're now at the end of 2021, having spent months living with the damage Delta's left in its wake while the new Omicron variant reawakens that sadly familiar fear of the unknown. If stories help soothe your worries, HBO's latest pandemic saga Station Eleven might just provide the perfect source of comfort.
Based on Emily St. John Mandel's Arthur C Clarke Award-winning novel and starting production mere months before the coronavirus outbreak, Station Eleven's timing couldn't be stranger. Centred on a pandemic that quickly kills off most people on the planet, the miniseries captures both the havoc of the deadly flu and the 20-year aftermath where survivors attempt to rebuild the world anew.
It's a dense plot, dedicating its first three episodes (all arriving on Neon December 17) to set up key players and scenarios across different timelines. It's hard to tell where episode four and onwards will go—constant cameos of a comic book and a spaceman refuse to make sense so far—but with its emphasis on exploring humanity over misery, Station Eleven already provides calming reflections on the current times we're living in.
It could have been worse
Not to minimise the impact of COVID-19, but there's grim comfort in knowing something bad could have been worse—and the deadly flu in Station Eleven is so, so much worse. It only takes a quick shopping trip for the world to descend into chaos here.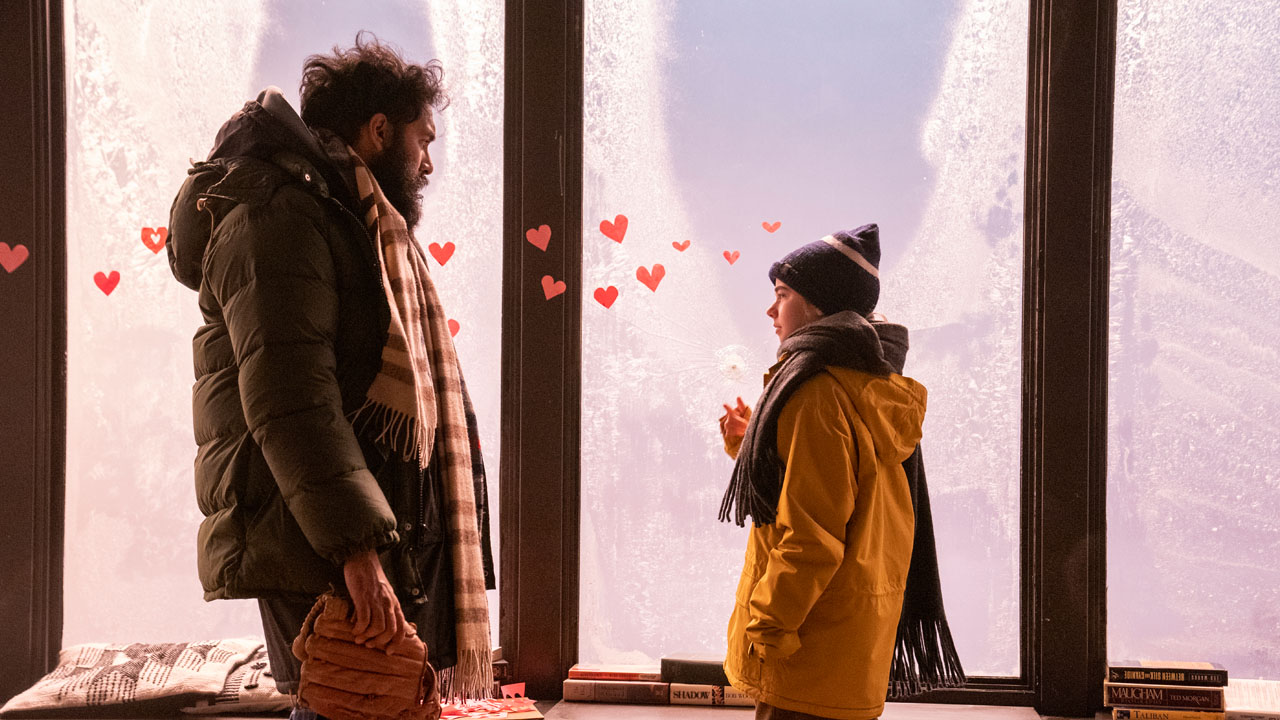 The first episode centres on Jeevan (Himesh Patel), who we first see attending a production of King Lear. An actor collapses during a heart attack, causing Jeevan to jump up on stage to help, only to realise he has no idea what he's doing. With his confidence kicked in the chin, Jeevan then gets a tipoff about a humanity-threatening killer flu. To complete the worst day of his life, he's forced into becoming the reluctant guardian of Kirsten (Matilda Lawler, who made herself known in Disney's Flora & Ulysses), a girl with no-one else to turn to in the middle of a dark winter's night.
Filled with good intentions but cursed with overwhelming knowledge, Jeevan isn't too far off from Patel's fantastic turn as Jack in Danny Boyle's Yesterday, but instead of being the only person who remembers The Beatles, he seems to be the only one who realises current civilisation's about to end.
Nature thrives when humans stop
Through an astonishing use of match-cuts, Station Eleven makes the agreeable point that the planet has a great shot of surviving the climate crisis if human beings were to just stop what they're currently doing.
While the first episode largely takes place during the hours of the pandemic, every so often the camera will linger on an environment then sharply shift to the same place years into the future. The noise of the city evaporates into the sound of birdsong. The grey-soaked concrete streets are covered in greens of foliage. Streaks of sunlight replace blankets of snow. The effect is both striking and haunting, a simple reminder that the doom of current civilisation comes to the benefit of nature.
While the death of all human beings is one answer to the current climate crisis (and one I'd personally like to avoid), the second episode of Station Eleven presents an alternative solution by providing a glimpse into low-impact living—a window made possible because of the pandemic.
A golden opportunity for change
Mackenzie Davis (Terminator: Dark Fate) plays the adult Kirsten 20 years after the deadly flu, now a member of a travelling theatre troupe. It's not exactly the tribe you think someone in a survival situation would join, but Station Eleven isn't looking to retread the same beaten and bloodied path of The Walking Dead or The Last of Us. Instead, it shows how the darkest moments can pivot us towards significant moments for change.
The troupe are but one of many in this depopulated Earth trying to preserve what they can about the human race. And, by all accounts, they're having a great time doing Shakespeare in the Park for surviving communities out there.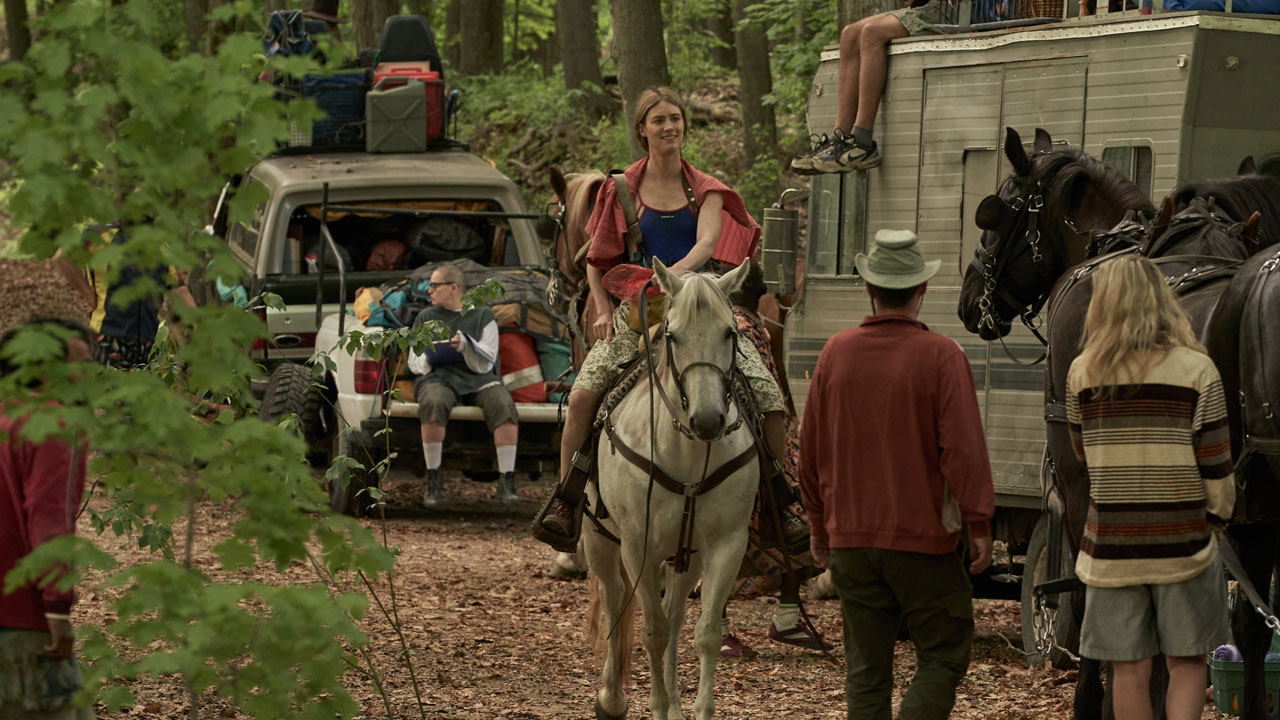 Their lives are simple but fulfilling. Every day's an opportunity to paddle in the clean water. Every night's an opportunity to chinwag next to a bonfire in the plentiful woods. The world may be deprived of the internet and a global economy, but happiness remains as attainable as it ever was. There's just less pollution now.
There is, however, a sinister and violent undercurrent running through this world, one that Davis plays very well towards. If anything, it's a contrast that highlights the peace that's been achieved in what is technically the post-apocalypse.
Work-life is not life
Episode three will test a lot of people with its drastic shift in the story. Stick with it, and you'll be rewarded with a hugely satisfying observation of the absurdity of our current 9-to-5, career-obsessed, workaholic culture.
Danielle Deadwyler (The Harder They Fall) leads this episode as Miranda, a character who barely got an introduction up until now. She's soft-spoken and keeps to herself, quietly fostering her talent for drawing while working her way up the career ladder. Somehow, she fell in love with the extroverted thespian we saw die in the opening ten minutes of episode one, played by the ever-charming Gael García Bernal.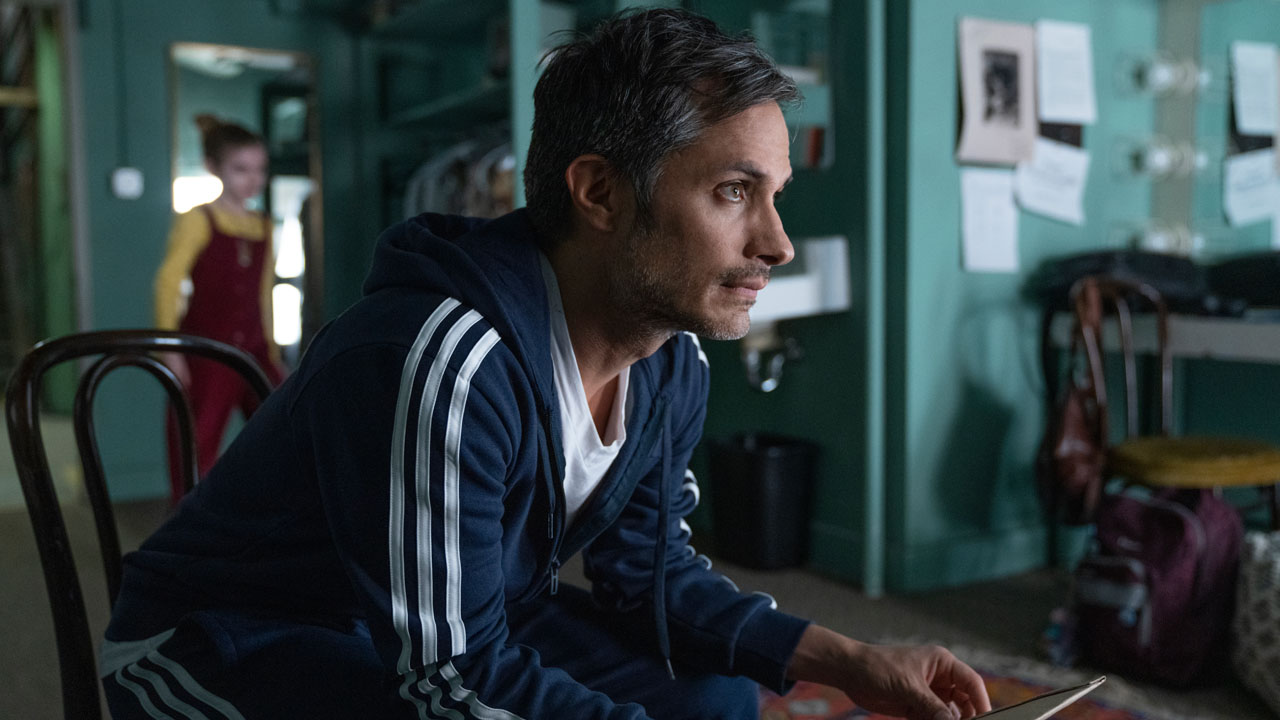 As their rosy relationship devolves into a messy marriage, their high-profile careers prove to be their biggest burden. Miranda realises this the day the world realises it's doomed, leading to one of the saddest and most absurd boardroom meeting scenes you'll likely ever see. It does a fantastic job illustrating how employment can sadly define and overtake one's life, something that's contrasted heavily by the previous episode's capitalist-free world.
In a more subtle and capitalism-friendly way, this episode also shows the absurdity of seeking comfort in work, even amid a pandemic. As I write this during the COVID-19 pandemic, the irony is not lost on me, but it's to Station Eleven's credit that it made me feel human about it. I find that comforting.