Whether you loved it or slept through it, Blade Runner 2049 was a massive sequel to a cinematic masterpiece and our personal friend Ryan Gosling got to lead it. So for October's Hoyts Poll, we put it to you – the people of New Zealand – to vote for the greatest Gosling role of all time.
Below is the resulting Top Ten. Be sure to vote in this month's poll too for Hoyts tickets: What is Taika Waititi's greatest film?
---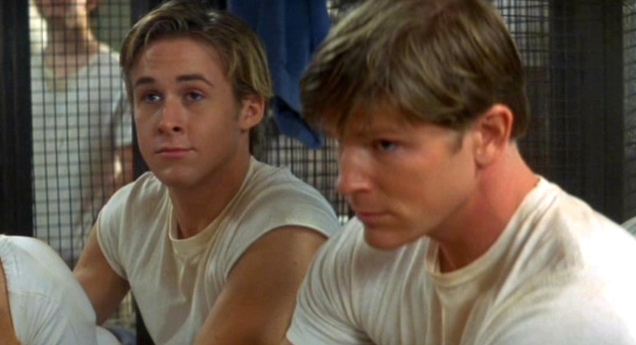 You may not remember this titan being in the true story gridiron drama, but enough of you keen-eye Flicksters did to put him on the list.
"The focus was on his acting contribution, not his name." -Mariam
---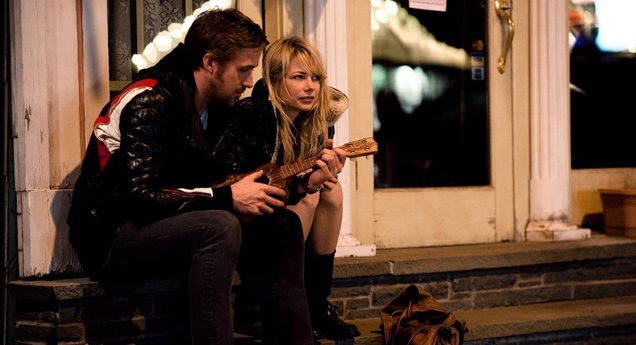 Gosling and Michele Williams are lovers in this brutally raw love story from filmmaker Derek Cianfrance, with parallel narratives showing the start of a relationship and a severe rough patch a few years down the line.
"Heartwrenchingly sad. He nailed the man who unwittingly lost his family." -Francesca Bolgar
---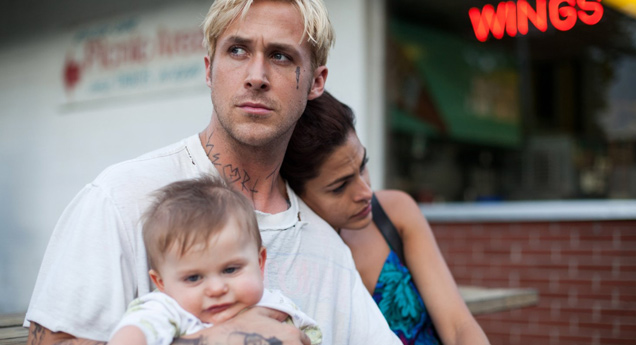 Working with Cianfrance again, Gosling plays a bike-riding bank robber with a child to raise in this three-tier narrative drama.
"Not the usual rom-com or fluffy "hero" role he usually plays."-Natas
---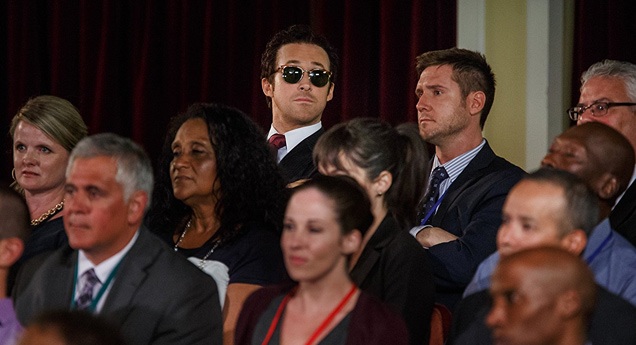 The only thing greasier than Gosling's hair in The Big Short is his character, playing one of the big-shots who saw the Global Financial Crisis coming and put a massive bet on it.
"The great ensemble cast worked together so well and epitomised the characters perfectly." -Dominic van Uden
---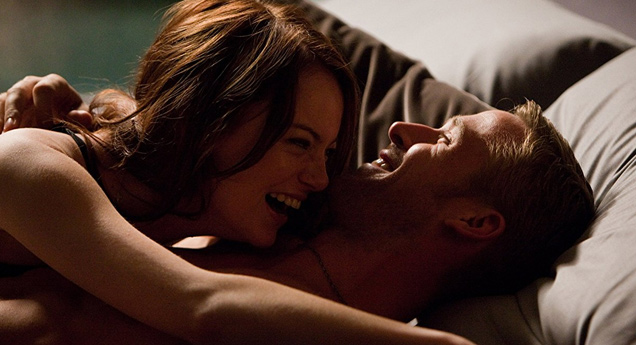 The 2011 romantic comedy saw Gosling as a pre-Tinder hook-up guru who assists Steve Carell in becoming a bar-lurking player. The film also stars Emma Stone, though this wouldn't be the only time they play love interests.
"He looks like he's f-cken photoshopped. Come on." -Ashleigh McMillan
---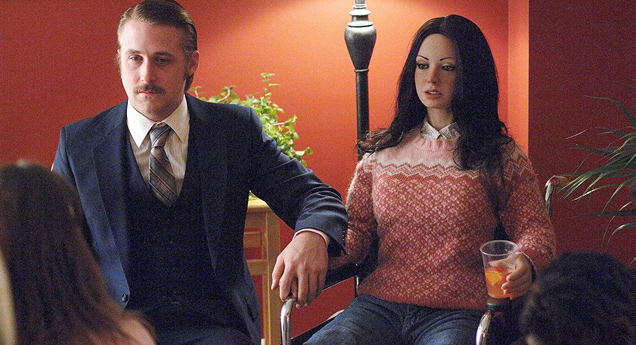 In this lovely smaller film, Gosling plays a deeply introverted man with heavy emotional baggage who meets and slowly falls for Bianca – a woman he met online. She's also a life-sized doll.
"The pause he takes before entering the party with Bianca… just… kills me… it's the whole story summed up in one beautifully-judged beat." -James Henley
---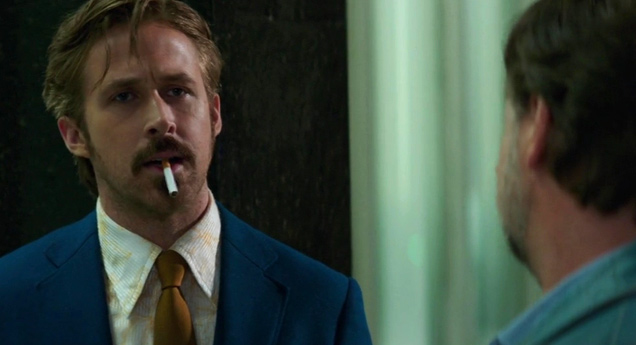 Filmmaker Shane Black turned Gosling and co-star Russell Crowe into crime-solving losers in this '70s-set R-rated buddy comedy.
"Great movie and great performance. It was the first really comedic thing I'd seen him in and he's pretty funny!" -Lisa
---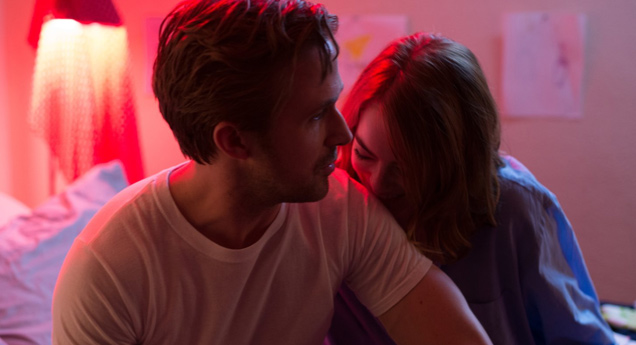 Gosling co-starred with Stone again for last year's Oscar-winning modern musical, playing a jazz enthusiast with a dream of opening his own club foolishly close to being named 'Chicken on a Stick'.
"The combination of singing, dancing, piano and chemistry with Emma Stone." -Olivia Duncan
---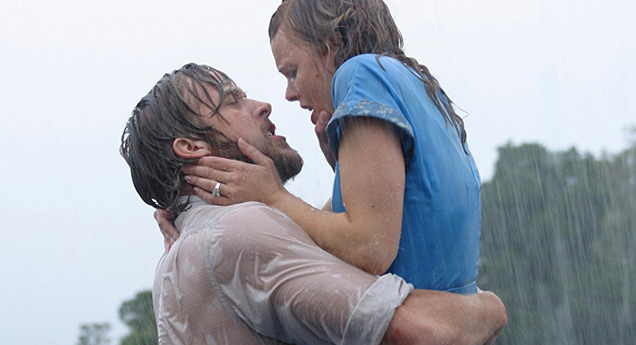 Gosling and co-star Rachel McAdams sizzle in the rain in the 2004 romantic tearjerker based on the novel by Nicholas Sparks.
"Ryan Gosling has an uncanny ability to draw in the audience and make them feel what he's feeling. He does this perfectly in The Notebook and brings Nicholas Sparks' character, Noah, alive from the book." -Victoria
---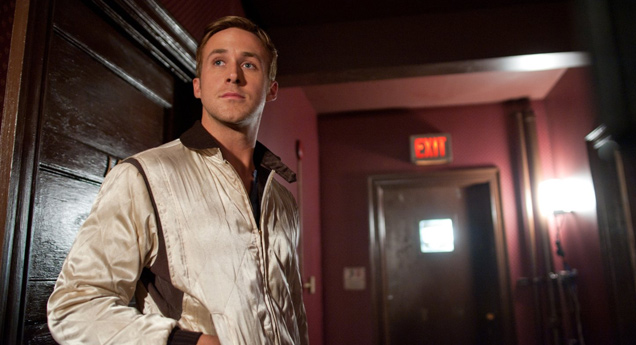 Gosling plays a man of few words and many skills in this Cannes-winning getaway thriller from filmmaker Nicolas Winding Refn. Gosling and Refn made another film together in 2013 named Only God Forgives.
"He provided an understated intensity that served to heighten tension and contrast against the periodic violence." -Daniel Macshane