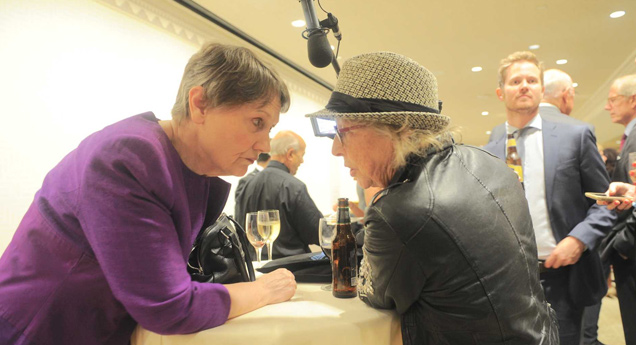 Script to Screen is presenting a series of TALKS at the NZ International Film Festival with the filmmakers behind: My Year With Helen, Mountain, Waru and God's Own Country.
You can join the conversation after each screening to hear firsthand from both international and local filmmakers about the challenges and intrigues of bringing these much-anticipated films to the screen.
Entry to the TALKS is free but to see the film beforehand, book your tickets through the NZIFF website.
---
Director: Gaylene Preston.
Fresh from the World Premiere in Sydney, join legendary filmmaker, Gaylene Preston as she reveals what she discovered about Helen Clark, and the challenges she faced when making a documentary across multiple continents with a high profile subject.
"Preston's cameras explore the cracks between the diplomats, the embedded press and feminist activists as they push for change, (at the U.N.), while caught up in a power process as secretive and patriarchal as the selection of the Pope." Kip Brook (makelemonade.nz)
23 July with Paula Morris after 1.00pm screening
25 July with Helene Wong after 11.00am screening
VENUE: Wintergarden at the Civic Theatre
---
Directors: Casey Kaa, Ainsley Gardiner, Katie Wolfe, Renae Maihi, Paula Jones, Awanui Simich-Pene and writer Josephine Stewart-Te Whiu in conversation with Mihingarangi Forbes
This is the World Premiere of a powerful NZ film. Waru brings eight talented Māori women to the director's chair to address one of the most important issues facing NZ society right now. If the exceptional feedback from the moving conversation at last year's Big Screen Symposium is anything to go by, this is a film and a discussion not to be missed.
These sessions were made possible thanks to additional support from the New Zealand Film Commission.
2 Aug after 6.15pm screening
6 Aug after 4.00pm screening
VENUE: ASB Waterfront Theatre
Please note: As this TALK is in the cinema, you must purchase a ticket to the film to attend.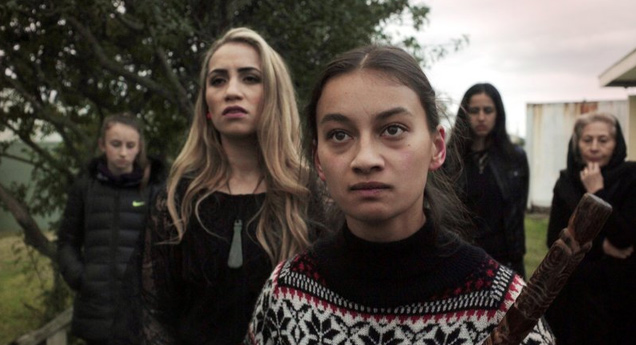 ---
Director: Jennifer Peedom
Mountain is described by The Guardian as"a 70-minute rush of adrenaline; a safari into the sublime; a vertiginous voyage to the top of the world". Director, Jennifer Peedom (Sherpa) visits Auckland to share stories about her experience working for the second time with high altitude cinematographer Renan Ozturk; her collaborations with writer Robert Macfarlane and narrator Willem Defoe; creating an atmospheric score with the Australian Chamber Orchestra and wrangling more than 2,000 hours of footage shot in 15 countries to make her spectacular new movie.
1 Aug with Leanne Pooley after 6.30pm screening.
VENUE: Wintergarden at the Civic Theatre
---
Writer/Director: Francis Lee
Francis Lee comes from the UK to share stories about the making of his first feature, God's Own Country, winner of Best British Feature Film at this year's Edinburgh International Film Festival, Best Director prize in Sundance's World Cinema Dramatic Competition and the Männer Jury Award for Best Film at Berlin Film Festival. BFI describes the film as "one of the most assured, fully-formed British debuts of recent years". Don't miss this rare opportunity to hear from Francis who started his directing career at 40 when he quit acting to make three self-financed short films.
2 Aug with Max Currie after 6.30pm screening
3 Aug with Shuchi Kothari after 1.00pm screening
VENUE: Wintergarden at the Civic Theatre
---
The Pantograph Punch is bringing together Gaylene Preston (My Year With Helen), Annie Goldson (Kim Dotcom: Caught in the Web), Tearepa Kahi (Poi E: The Story of Our Song) and Paul Oremland (100 Men) to talk about the state of documentary storytelling in the era of post-truth editorialising and 'alternative facts'.
22 July at 1.00pm at the Wintergarden at the Civic Theatre
Get tickets here