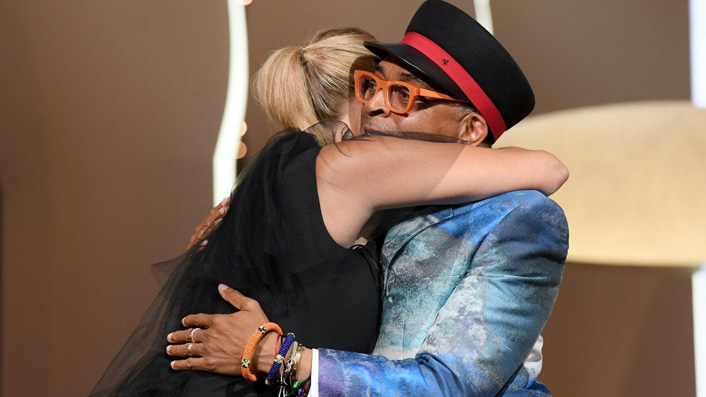 The big Cannes winners and their release dates for NZ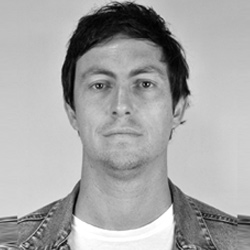 ---
As another Cannes Film Festival wraps up, the winners leave with trophies – and we're left with a list of great viewing to come.
There's never a dull moment in cinema. OK, that's not entirely true, there are plenty of dull moments—but you won't find them among the top films at Cannes.
We're excited to see a bunch of Cannes pics in coming months as releases get confirmed. To whet your appetite, read on for this year's award winners and find out when you can see the first batch of Cannes films that have announced cinema dates (Best Director winner Annette and Matt Damon drama Stillwater this August, for starters).
We'll keep this page updated with release info as it comes to hand.
See also:
* Movies now playing in cinemas
* All new streaming movies & series
A Spike Lee-headed jury was never going to make safe choices ("From the get-go, I said this is not going to be some American imperialism bullshit, this is going to be a true democracy," Lee said).
And as if that judging process wasn't going to be audacious enough, lo and behold world cinema had another awards slip-up on its hands—not a La La Land/Moonlight fiasco thankfully, just an announcement of the Palme d'Or winner significantly ahead of schedule… An unconventional announcement of a decidedly unconventional winner.
Spike Lee on announcing the Palme d'Or winner early: "I messed up, simple as that" https://t.co/mtTE4m0alh pic.twitter.com/U8XRw7Jr5u

— Variety (@Variety) July 17, 2021

Palme d'Or Winner – Titane
Julia Ducournau becomes only the second-ever female director after Jane Campion to win the Palme d'Or (although we shouldn't place too much emphasis on that with Ducournau saying "I don't want my gender to define me at all").
"Hot off extreme-horror cult hit Raw, Julia Ducournau dares to challenge the boundaries of sexuality and taste with this bulletproof, nothing-to-lose body-horror shocker," said Variety.
"I've seen a lot of films, but this is the first film ever where a Cadillac impregnated a woman," said Spike Lee.
Surely that's enough reason to see Titane, but if you want to know more… After a horrific car accident, Alexia emerges from surgery with a metal plate in her skull and goes on a killing spree, evading police by taking on the identity of a boy that went missing years before.
As yet, we don't know who will be brave enough to release this or when it will screen in cinemas. But oh boy, we will be letting you know…
---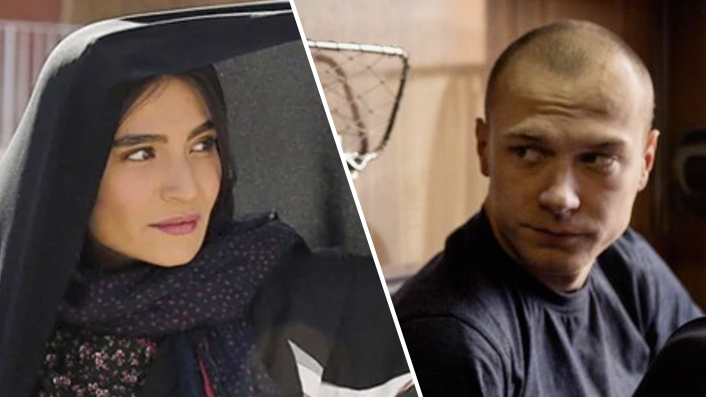 Grand Prix – (tie) A Hero / Compartment No. 6
No good deed goes unpunished in A Separation director Asghar Farhadi's latest, A Hero, an Iran-set tale of consequences set in motion when a young couple finds a bag of gold coins and tries to do the right thing by returning it to the rightful owner.
Compartment No. 6, meanwhile, is an odd-couple tale pairing a graduate with a skinhead aboard a train heading across frosty Russian countryside.
---

Jury Prize – (tie) Ahed's Knee / Memoria
A fictional Israeli director confronts censorship in Nadav Lapid's Ahed's Knee. Attending a screening of one of his films and participating in a Q&A at a government-sponsored screening in remote Israel, the director struggles with feelings of complicity in his country's right-wing tendencies.
Thai director Apichatpong Weerasethakul's English-language debut Memoria stars Tilda Swinton as an expat living in Columbia. One night a mysterious noise wakes her up—perhaps a sonic boom? Whatever it is, she's compelled to discover its origins.
---

Best Director – Leos Carax (Annette)
Ron Mael and Russell Mael of Sparks write the screenplay and music for director Leos Carax (Holy Motors) to stage a bizarre-looking musical drama and romance starring Adam Driver and Marion Cotillard as a stand-up comedian and opera singer respectively. Yes, the pair sing in the film, including Adam Driver as he simultaneously performs… well, you'll see.
Annette can be seen in cinemas from August 26.
---

Best Actress – Renate Reinsve (The Worst Person in the World)
Joachim Trier (Thelma) helms this romantic comedy that tells the chapter-by-chapter story of Julie, navigating her late 20s and different lovers. "Sparkling" said one review of Renate Reinsve's performance, "a star is born" declared Peter Bradshaw. Clearly the Jury agreed when bestowing this award.
---

Best Actor – Caleb Landry Jones (Nitram)
The days leading up to one of the darkest moments in Australian history—the 1996 massacre in Tasmania's Port Arthur—come to life in this drama by director Justin Kurzel (True History of the Kelly Gang). Focusing on bizarre twists in the gunman's life, Nitram captures his family dynamic and the unusual relationship that preceded the atrocity.
---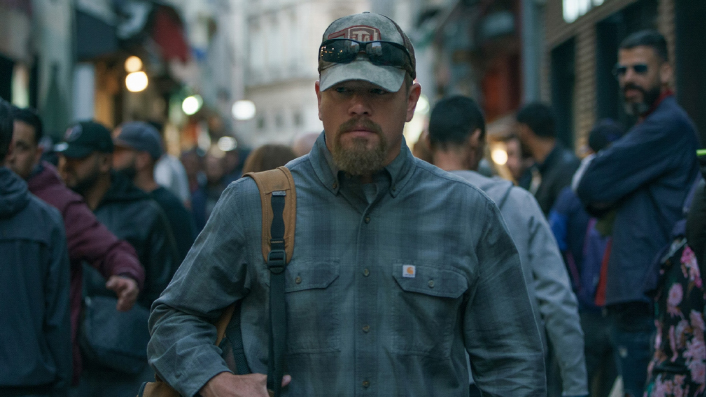 Stillwater
While not really in the awards conversation, Stillwater boasts a strong creative pedigree, if one perhaps a little too Hollywood for Cannes. Spotlight writer-director Tom McCarthy heads to France for this fictional drama, starring Matt Damon. Discovering his estranged daughter (Abigail Breslin) has been falsely(?) charged with murdering her partner, an Oklahoma oil worker (Damon) moves to France to clear her name.
Stillwater can be seen in cinemas from August 12
---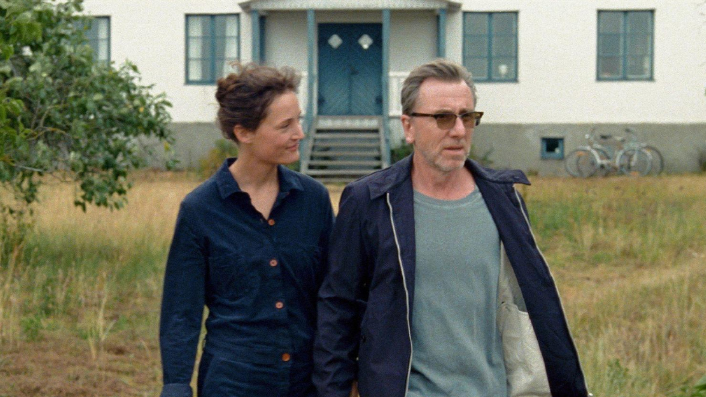 Bergman Island
Mia Hansen-Løve's latest follows a filmmaking couple (Tim Roth and Phantom Thread's Vicky Krieps) spending the summer on Fårö island, where Ingmar Bergman lived and shot his masterpieces. In this heady environment, the lines between fiction and reality begin to blur.
Bergman Island can be seen in cinemas from December 26
---
And the rest…
While the following is by no means an exhaustive list of the best-sounding Cannes films, we're also looking forward to…
Benedetta
Blue Bayou
Cow
I Drive My Car
In Between Two Worlds
Lamb
Murina
Red Rocket
The Souvenir II
The Velvet Underground
Vortex