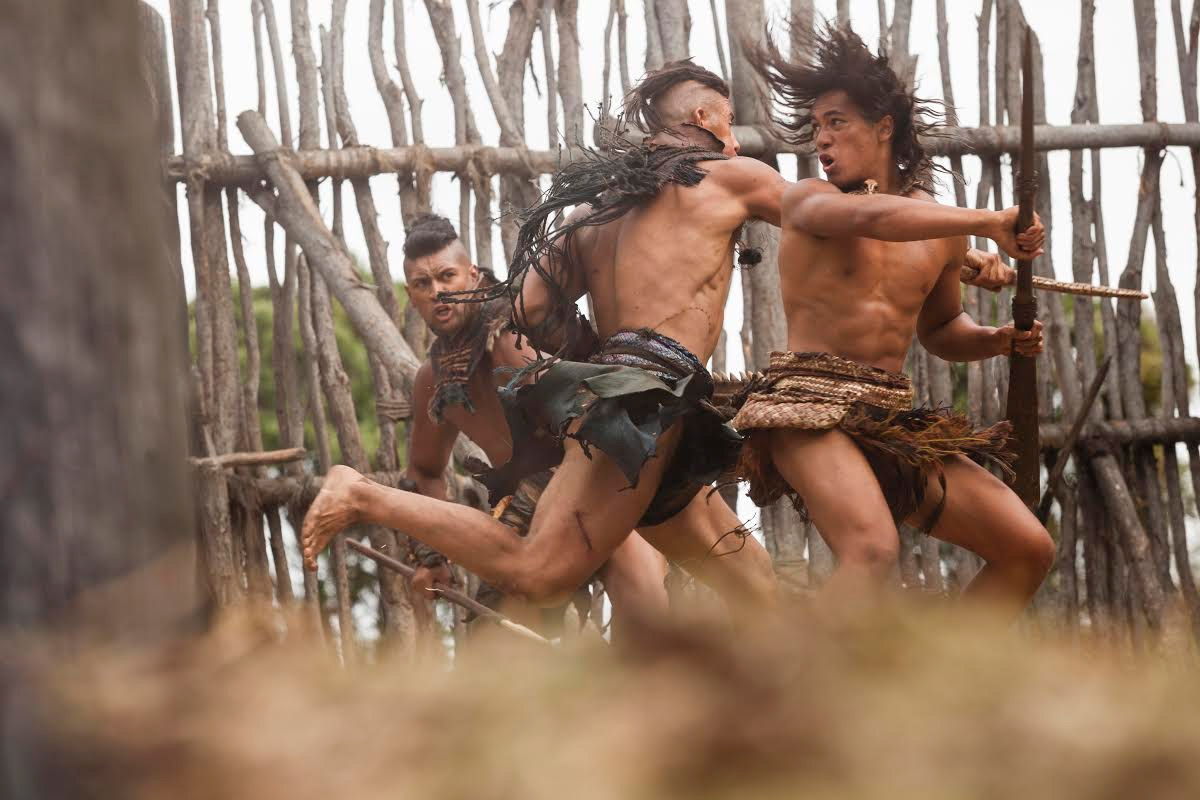 Why you should be excited about Maori action film 'The Dead Lands'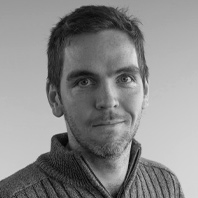 ---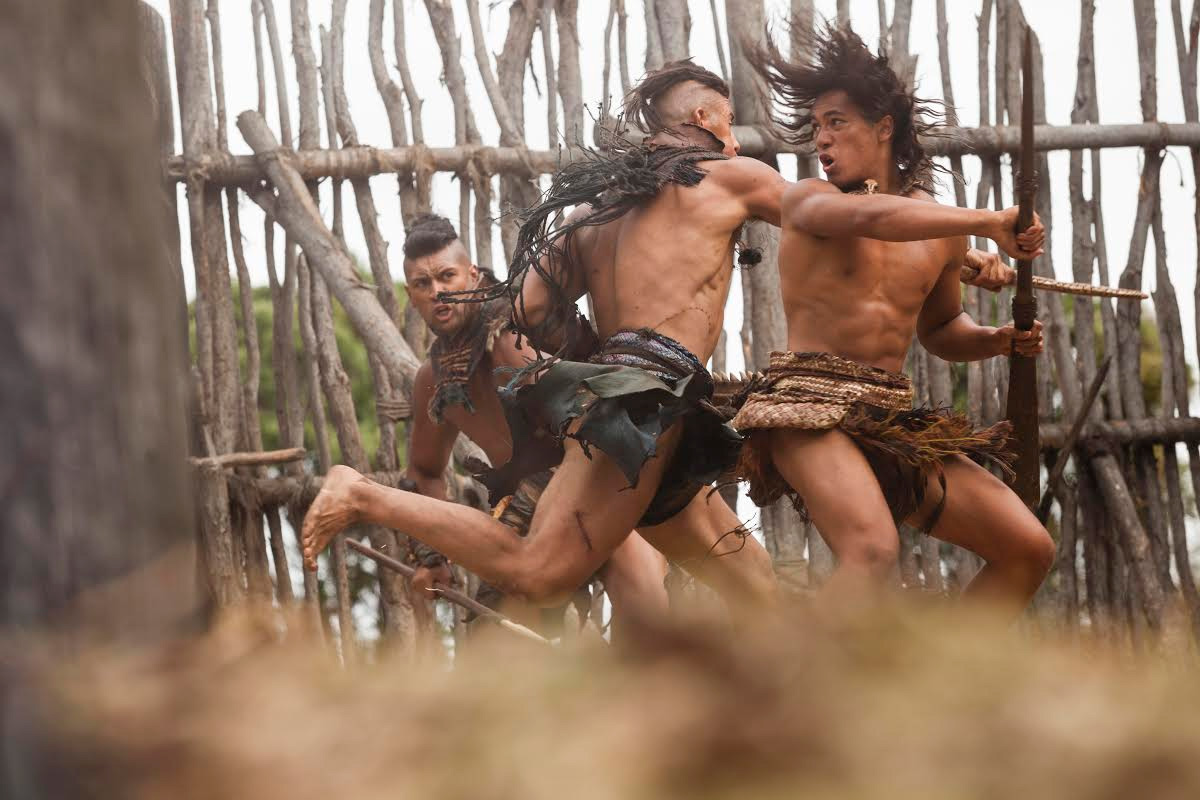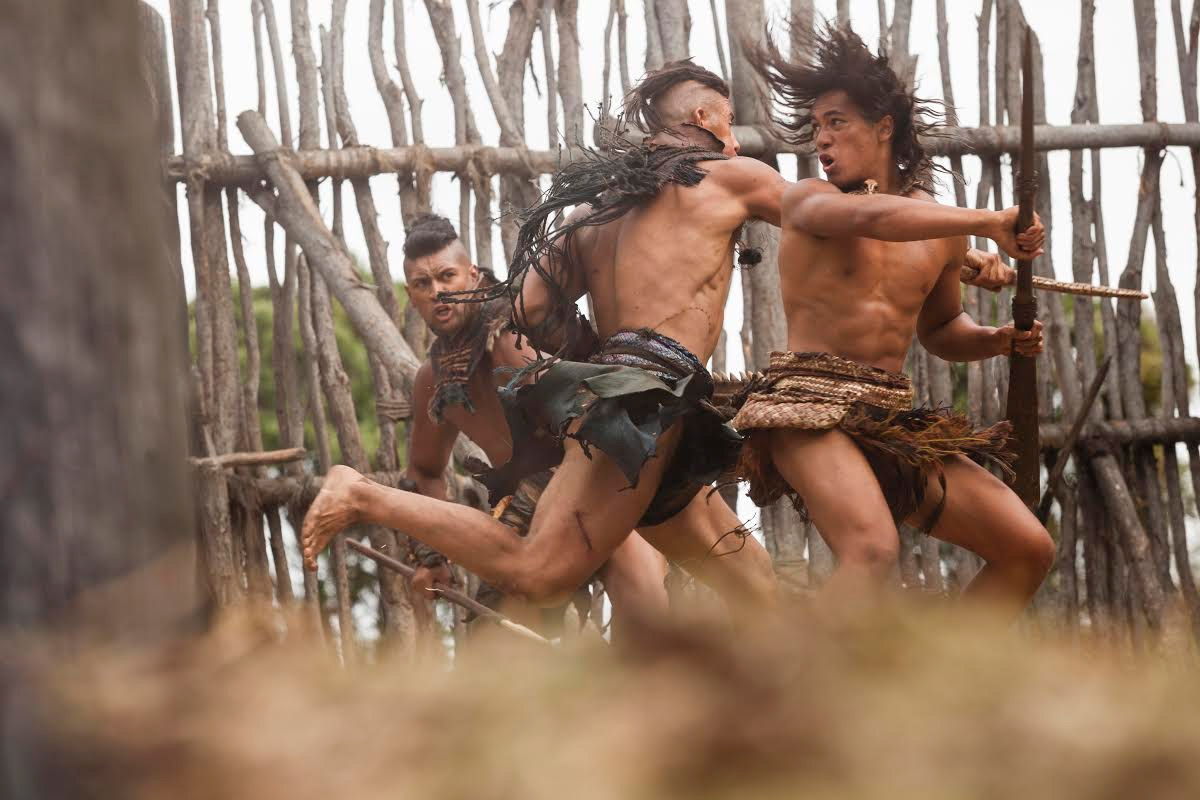 Bringing Māori history and culture alive to screens is The Dead Lands [update: this is currently undated – stay tuned for when Dead Lands will arrive in cinemas], a period-set action-adventure based on the traditional fighting art of Mau rākau. After his tribe is slaughtered through an act of treachery, the chieftan's teenage son Hongi (James Rolleston, Boy) must avenge his father's death in order to bring honor to the souls of his loved ones. Outnumbered by the band of villains, Hongi's only hope is to pass through the forbidden Dead Lands and forge an alliance with the mysterious "Warrior" (Lawrence Makoare, Die Another Day). From Toa Fraser, director of No. 2 and Dean Spanley, and co-starring  Rena Owen (Once Were Warriors) and former NRL player Wairangi Koopu.
The still above shows Hongi (right) fighting Rangi (Xavier Horan, Dean Spanley) and Wirepa (Te Kohe Tuhaka, Sione's 2: Unfinished Business), demonstrating a mere tingle of a taste of what's to come. If that doesn't excite you enough, this chat we had with producer Matthew Metcalfe below surely will. He gives us even more details about the production, as well as how they got the interest of "those dudes who made The Raid".
---
FLICKS: Let's start with the concept of a Māori action film. I'm wondering why we haven't had this sooner…
MATTHEW METCALFE: As a producer, one of the things that I always look for is  what I call the 'why didn't I think of that?' moment. I had the opposite of that too, like, 'surely this has been done before, it's such a good idea'. And then you start to realise it hasn't, giving it this 'Yeah, we gotta do this' factor.
I was perhaps more nervous of it than I should have been. I felt like this was an amazing idea, it was unique and it was gonna travel, whereas traditionally if you're doing a film in te reo, or a foreign language, that was perceived as kind of hindering you. But because we're doing an action film, I think it really helps us. Like The Raid, we're the cool foreign language action film that America didn't make, and that's what I really like about it.
I also love the fact that this film could not be made anywhere in the world but in New Zealand, and it's never been made before. This is like Game of Thrones Māori-style.
Why didn't you call it that – 'Game of Thrones Māori-styles'?
Now I think of it, it is, it's like The Raid or Apocalypto. This is Māori before Europeans came; this is Māori when it was an empire in New Zealand. It's like, feudal Māori; Samurai Māori; Māori when there was this feudal society, tribe against tribe and people against people, and it was about honour, about how your ancestors thought of you and about fighting to the death. It's cool.
We're quite happy to call this the Māori version of 'The Raid', but it's not a bad analogy considering that XYZ Films – production company behind 'The Raid' – picked it up just from the script alone.
What's really exciting about XYZ is that they're fans. Often when you share footage with Hollywood executives, it can be very… not fun. But XYZ understand the process from 'go' to 'whoa', so they're like, 'cool, cool, cool, yeah, awesome!' and all you've given them is just a raw take, not even cut together. Kudos to them, they're really good at taking raw material and getting what will happen when you cut it together – sound, music, shorten the length, whatever you're gonna do to it. They were into it right from the get go and they've been into it ever since.
And thanks to them, the film has been sold to Wild Side as well, who previously acquired the likes of Park Chan-wook's 'Oldboy'.
We're really excited to work with Wild Side for France, and Transmission for Australia and New Zealand. These are distributors with great taste, and they know how to get the film to audiences. So, we're jazzed.
I imagine it'd be quite invigorating as well, on set, to know that such people are behind this film.
It's invigorating and scary! It's cool but you feel a lot of pressure on a film like this, cos you know what the expectations are. What I want, and I know what Toa wants, is for New Zealand audiences to see this film. 16 to 24-year-old males is kinda the target audience. I just want them to go, 'cooool'. And I want 16-year-olds to come home and get their broom sticks and start giving each other a good whack, like I would have done. When I was 16 I would have pulled a broomstick off, got my mate, and gone, 'yeah let's do these moves'. What you get to see in this film is something I've never seen before which is the taiaha and the patu in action. Designed as weapons of war and being used as weapons of war.
You're really focused every day on: Are we doing this right? Are we telling this epic, feudal Samurai, Kurosawa kind of story? Are the performances great? Are the action sequences great? And are we true to New Zealand? In all of this, you've gotta respect Māori. Are we respecting that this is a Māori world, and are we respecting the mana of that story? That's really important. Every day we have a karakia [prayer]. Every time we go to a new location the tribal elders come onboard and bless it. It's really important that we imbue the film with a sense of 'this is the Māori world'.