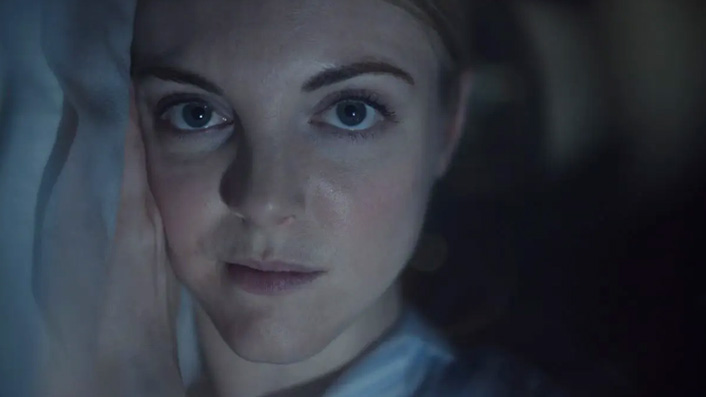 Bleed With Me marks a promising voice in an overcrowded genre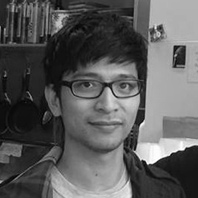 ---
During a winter getaway at an isolated cabin, a self-destructive young woman becomes convinced that her best friend is stealing her blood in Canadian horror Bleed With Me. Now streaming on Shudder, Aaron Yap praises first-time feature director Amelia Moses as a fresh, promising voice in an overcrowded genre.
What if your bestie was a bloodsucker? It's not a groundbreaking premise, but writer-director Amelia Moses, in her debut feature, answers the question with a wickedly icy burn of a movie, soaked in quivery paranoia and nagging ambiguity. Bleed With Me is a vampire yarn, gaslighting psycho-drama and sleep-terror shocker all at once — tight, skillfully restrained, and oozing the palpable chill of a scalpel against the naked skin.
Largely set in a single location — a secluded cabin in the wintry Canadian wilderness that might be cosiest since the one in The Lodge — the tale is a three-hander circling the gradually mutating dynamics between the mousey Rowan (producer Lee Marshall), her graciously accommodating office colleague Emily (Lauren Beatty) and Emily's boyfriend Brendan (Aris Tyros).
See also:
* All new streaming movies & series
* Movies now playing in cinemas
We sense the discomfort and unease among the players early on. Rowan's social awkwardness suggests a troubled past waiting to re-emerge with pernicious effects (she recounts a creepy story of being stalked). Emily is doing her best to play the warm, thoughtful host, though we soon learn that she's also recovering from lingering trauma. Meanwhile, Brendan isn't particularly happy that a third wheel has joined his supposedly romantic getaway with Emily.
The vacation takes a turn for the sinister when Rowan, following a visit by a mysterious figure at night, suspects Emily is drawing blood from her arm and storing it in vials of blood for surreptitious nightcaps.
Told with deceptively hushed, low-key intimacy, Bleed With Me unfolds over tipsy dinners, card games, and pot-fuelled fireplace conversations. It isn't exactly eventful, and less patient viewers might find its slim 79-minute duration a little too undercooked, lacking in meaty narrative and momentum. But if you've fallen under its specifically hazy, glacial, cottage-core spell, you'll appreciate that it doesn't over-reach in ambition, nor over-explain those certain moments of druggy murkiness.
Moses prefers to stew in the imbalanced power structures of a relationship gone parasitic, with sensations of envy, desire and distrust informing her approach. Moodily photographed by René Arseneau, the images — a narcoleptic palette of half-dreamt memories, fractured reflections and looming, ghostly shadows — gather in strength, reinforcing Rowan's exceedingly unreliable, unstable perspective and collapsing reality, like tiny pinpricks over the course of the runtime. It's all accented with memorable, deftly timed spots of bloodletting (TW: self-harm).
Sign up for Flicks updates
The decided lack of resolution will surely polarise, but this is still a sharp, compelling first effort that doesn't let the viewer off easily. Moses represents a fresh, promising voice in an overcrowded genre.
Funnelling the gloomy chamber claustrophobia of Ingmar Bergman and the hallucinatory disorientation of Robert Altman's Images into the gritty, micro-budget wheelhouse of Larry Fessenden's early work, Bleed With Me should supply enough slippery, atmospheric pleasures for those who're open to their horrors being suggestive, woozy and deliberately open-ended, and not simply a scare machine.