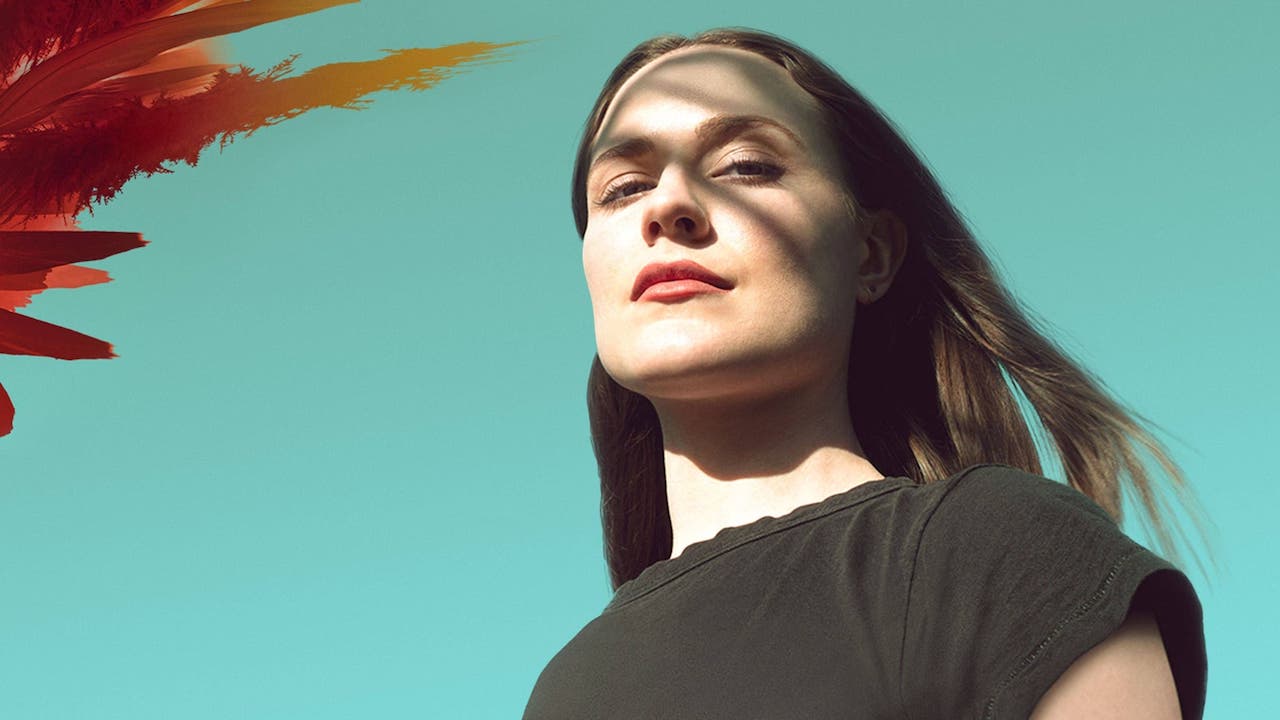 Evan Rachel Wood finds her voice in sensitive two-part survivor story Phoenix Rising

---
You know her as the star of Westworld: you know him as a scandal-baiting goth rocker. Clarisse Loughrey feels that two-part doco Phoenix Rising says it best when it focuses on Woods' clear testimony.
Some of the most heartbreaking moments in Phoenix Rising seem small from a distance. A look. A weary joke. That feels like an odd thing to say about a documentary that details deeply unsettling, horrific abuse, but it's true. The two-part special, produced and directed by Amy Berg (known for West of Memphis and HBO's The Case Against Adnan Syed) makes room for actor and activist Evan Rachel Wood to share her own experiences as a survivor.
Wood first met Brian Warner (otherwise known as Marilyn Manson) at a party at the Chateau Marmont in 2005. She was 18. He was 36. Manson had seen her star-making performance in Thirteen, was reminded of Alice in Wonderland, and asked if she'd collaborate with him on a (later shelved) project about Lewis Carroll. He was married to cabaret star Dita von Teese at the time: she was in a relationship with fellow actor Jamie Bell.
But, as Wood recounts, Manson was interested only in pursuing a sexual relationship. His marriage collapsed; she broke up with Bell. On the set of his video for Heart-Shaped Glasses, Wood alleges that the simulated sex was, in fact, real and nonconsensual. "I was essentially raped on camera," she says. "[That was] just the beginning of the violence that would keep escalating over the course of the relationship."
Later came the threats against her life, the sleep deprivation, starvation, branding, antisemitic abuse, and repeated sexual assaults. Manson, in a statement included in the film, "vehemently denies any and all claims of sexual assault or abuse of anyone". He has also launched legal proceedings against Wood for defamation and emotional distress. When she was finally able to escape the relationship, Wood connected with other survivors and advocates, including artist Illma Gore, and helped to put together the Phoenix Act coalition, which campaigned to have the statute of limitations for domestic abuse extended to 10 years.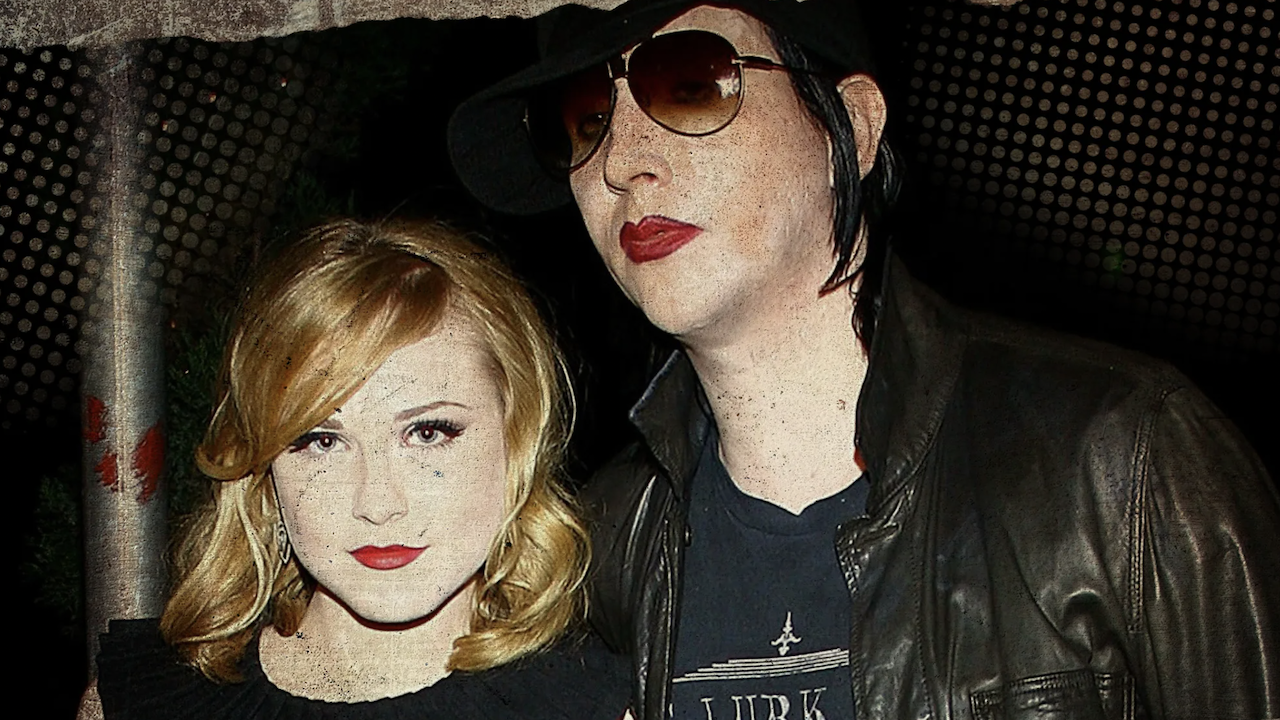 As part of that campaign, Wood spoke out about her experiences, but chose not to name Manson. That step, which the documentary treats as a kind of imperfect conclusion, came in 2021, when she confirmed his identity in an Instagram post. Wood knows that, because of the statute of limitations, she'll never achieve justice for herself. But she hopes that her testimony can help the others who have come forward with similar allegations.
Wood's story is a very hard one to hear, especially when we're hearing it in the sort of flat, almost emotionless way that she recounts it—there's a certain disassociation there that can only come from someone who's had to live with that pain throbbing next to her heart for so many years. That's why the small things hit hard.
Those are the moments where you see how much this experience has altered the way she moves through the world. At one point, Wood is looking at old photos of herself, from before she met Manson. She starts to cry. She's grieving the person she once was. Some of the photos are with Bell and, later, she tells a brief story about how they rekindled their relationship after the abuse. But she couldn't really talk to him about what happened, and he couldn't really understand. After three years, they went their separate ways.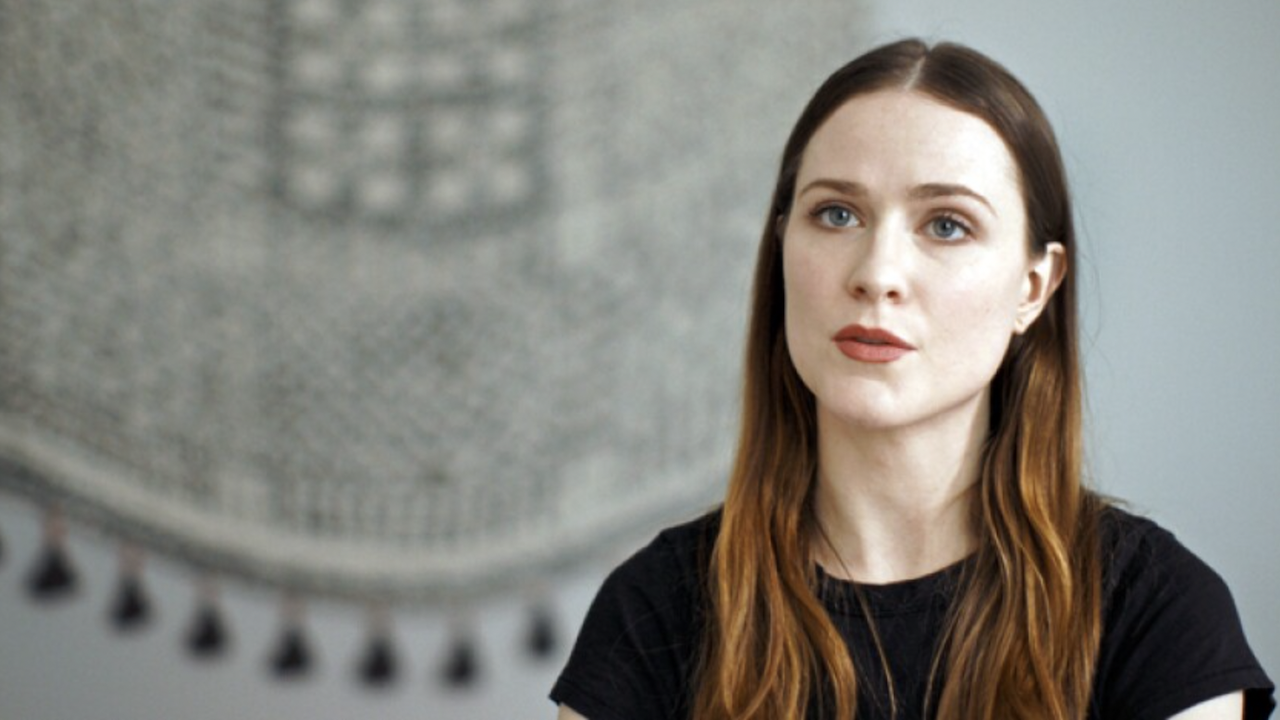 Berg's approach is driven by profound empathy: her documentary is not a catalogue of abuse, but a survivor story. We're shown the aftershocks of abuse, the constant fear that Manson might be right around the corner, bearing the hand of vengeance. As she starts to collate the stories of other accusers, she moves to a safe house, somewhere out in the South. But Berg shows us the joy, too. Wood plays with her son, she laughs with her friends. It's a reminder that being a survivor of abuse is only one part of a person, not their whole.
Sign up for Flicks updates
There are limits, however, to Berg's interference. She litters the series with animated sequences where Wood is depicted as a young girl, Alice-like in her porcelain innocence. Manson becomes the ghoul in the shadows, sending out black tentacles to ensnare her. It's a little bit of a disservice to Wood—she speaks with such openness and clarity, that it's frustrating that the documentary feels as if it needs to cut away from her so frequently.
She also, at one point, discusses her upbringing, and says that there was violence between her parents. Berg leaves that bit of information hanging uneasily in the air, unexamined. Was she worried that delving into it further would take the focus away from Manson? That fear feels unfounded: Phoenix Rising stands on its own two feet.