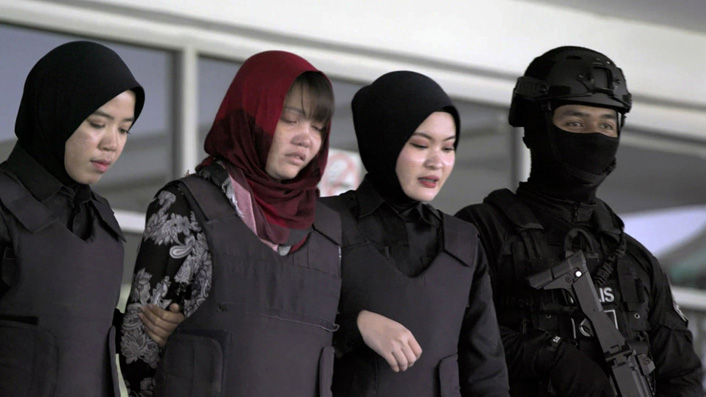 Gripping new doco Assassins digs into the murder of Kim Jong-un's brother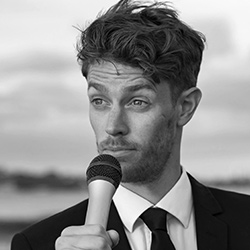 ---
The assassination of Kim Jong-nam, the half brother of the North Korean leader, goes much deeper than initial headlines depicted. Sundance-selected documentary Assassins explores the shocking incident, and as Tim Batt writes, the story proves to be both shocking and illuminating.
Assassins is a surprising documentary with a wider appeal than its subject matter may suggest. It tells the story of how North Korean leader Kim Jong-un's older brother, Kim Jong-nam, was murdered at Kuala Lumpur International Airport in February 2017, seemingly by two young women expertly trained and armed with one of the most powerful nerve agents in the world. Jong-nam's life as a hidden figure is fascinating unto itself. Being the eldest Kim son, he was initially presumed to be heir to the North Korean seat of power but instead lived a life of obscurity in Macau until his untimely death.
See also:
* All movies now playing
* New to NZ streaming services this month
* The best movies of 2020
Among the real-life judicial drama and political intrigue of his successful assassination and the ensuing search for the culprits, we get an increasingly intimate portrait of this film's protagonists—two young women (from Indonesia and Vietnam respectively) who arrive in Kuala Lumpur desperate to escape poverty. Via their own social media postings and through interviews with loved ones and lawyers, we're drawn into their plight as they battle a death sentence on the international stage.
Director Ryan White (Netflix's The Keepers and HBO's The Case Against 8) opens the feature with broad context so even the uninitiated quickly pick up the political and journalistic context for these parts of Asia where the story is set. Reconstructing a timeline of events in the weeks leading to the murder, we meet the accused women's families, their lawyers, and the journalists trying to get to the truth.
Kiwi viewers may be surprised (as I was) to hear a New Zealand accent early on. That voice belongs to journalist Anna Fifield (formerly of the Washington Post, now The Dominion Post's editor) whose extensive background in covering Korean affairs aids the film to no end as she delivers a gripping and clear explanation of North Korea's Kim dynasty and their current position inside of Asia.
The presentation style struck me as refreshingly matter-of-fact. Absent is the shallow depth of field close-ups of pensive faces and stirring cinematic scores you might associate with House of Cards plots of skullduggery. Thankfully, there's also no History Channel narrator delivering hyperbole or cliche. Instead, expert journalists, defence lawyers, and occasionally the defendants describe the real-world fallout of what happens when a despot offs their brother using civilian patsies.
Sign up for Flicks updates
Perhaps this no-frills approach to explaining global affairs hit me because of its stark contrast to how we are taking in international events these days. Usually, it's either via airbrushed people on TV summarising years of complexity into 20 seconds while banners scroll breaking headlines across their chest, or by lazily reading the first paragraph of stories on news websites. There's a dissociative effect these methods of news absorption can have on a person. The blurred lines of news and entertainment in their presentation and placement these days mean you may have sleepily half-read a story on your phone about a billionaire inventor secretly developing weapons for the US military—but you're now not sure if that was Elon Musk or Tony Stark.
Documentaries like Assassins remind us that these plots of palace intrigue and high political drama are very real and happen in the world we inhabit. Tragically, they often include innocent bystanders in their wake who pay the cost of powerful people succumbing to paranoia and pathological addiction to power. This is a worthwhile and gripping story that is shocking, satisfying, sad, and illuminating.