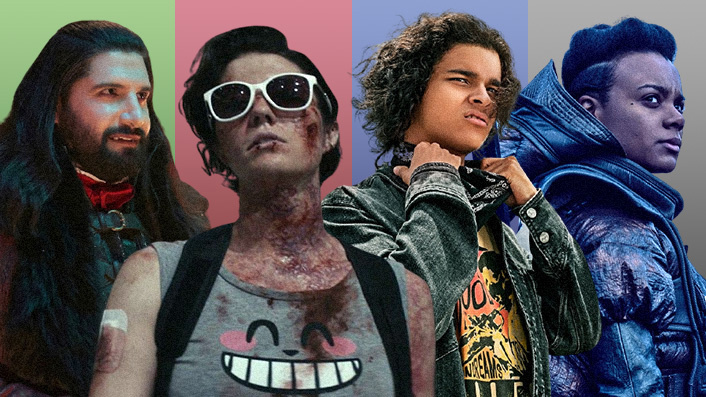 New to NZ streaming services this September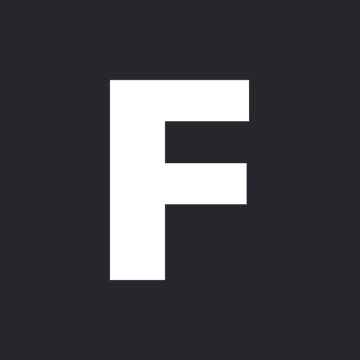 ---
Spring into some great new shows and films on Aotearoa's streaming services this September. Check out our handpicked highlights for each provider.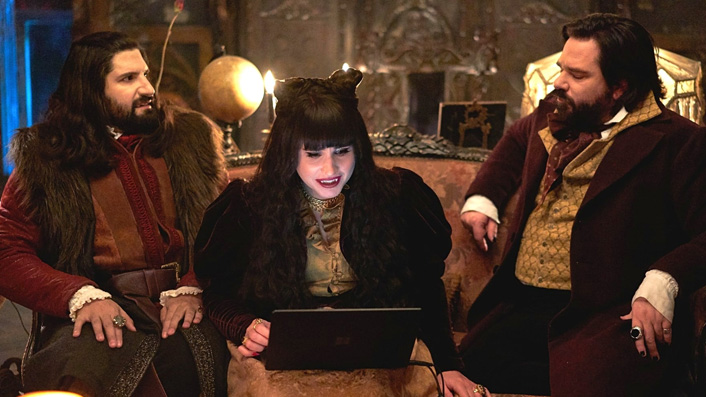 New to Neon
Available from September 3
Taking Taika Waititi and Jemaine Clement's world-renowned vampire mockumentary to Emmy-nominated heights, the beloved spinoff series enters its third season. Forbidden artifacts, old flames, and werewolves (not swearwolves) are just some of the things you can expect to see.
Available from September 13
The great Jeff Daniels leads this family drama as the chief of police Del Harris in a Rust Belt town in southwest Pennsylvania, helping a woman he loves whose son has been accused of murder.
Available from September 14
Oscar Isaac and Jessica Chastain lead this limited series reworking of Ingmar Bergman's classic, a chronicle of the many years of love and turmoil that bind a contemporary American couple.
Available from September 8
When a cash-strapped couple in a small London apartment brings on a third person to flat with them, the move drastically alters their lives in this BBC relationship(s) drama.
Available from September 22
The popular heart-on-its-sleeve medical drama enters its fourth season, following the events of the COVID-19 outbreak.
Māori Language Week
Available from September 13

Keep up with your kupu. Neon's celebrating Aotearoa's indigenous language with some te reo-heavy shows (The Ring INZ, Find Me a Māori Bride, Hamu and Tofiga) and films (Mahana, The Dark Horse, The Dead Lands, Poi E) for Māori Language Week.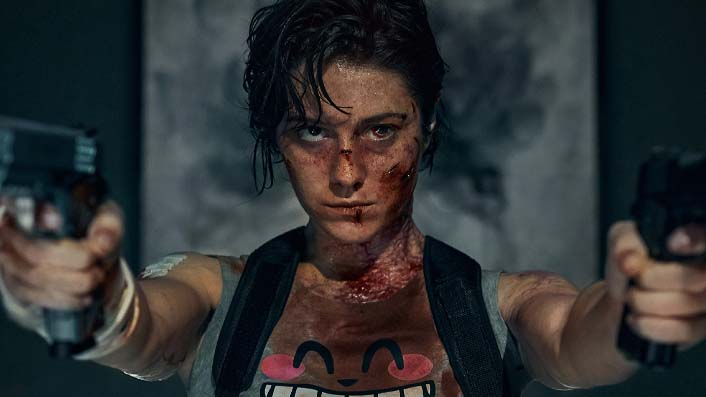 New to Netflix
Available from September 10
Mary Elizabeth Winstead (Birds of Prey) leads this action flick as an assassin who, after being irreversibly poisoned, has less than a day to live and uses those precious hours to extract her revenge.
Available from September 24
Mike Flanagan (The Haunting of Hill House) heads this horror series set on an isolated island. With the arrival of a mysterious young priest, a community experiences miraculous events – and frightening omens.
Available from September 17
The third season of Netflix's hugely popular teen sex comedy series sees Gillian Anderson and Asa Butterfield return with a new cast member – Butterfield's tragically pubescent moustache.
Available from September 15
Krysten Ritter (Jessica Jones) plays a witch who traps a boy in a magical apartment in this kid-friendly(ish) fantasy horror from the director of Brightburn.
Available from September 15
Documentary on the life of seven-time Formula 1 world champion driver Michael Schumacher.
Available from September 22
When she and her husband experience a home invasion, one woman suspects the people in this quiet town aren't who they seem to be in this paranoia thriller starring Freida Pinto (Slumdog Millionaire) and Logan Marshall-Green (Upgrade).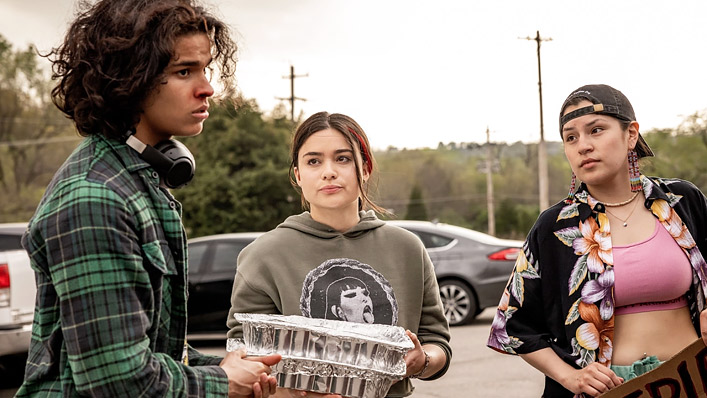 New to Disney+
Available from September 15
Four Indigenous teens in Oklahoma save money from their low-reward crimes with the hope of one day travelling to the faraway land of California in this comedy series from Oscar winner Taika Waititi (Jojo Rabbit) and Sterlin Harjo (Mekko).
Available from September 3
Fresh off the heels of Billie Eilish's brand-new album, this cinematic concert experience features an intimate performance of every song in the album's sequential order – for the first and only time – from the stage of the legendary Hollywood Bowl.
Available from September 29
Questlove directs this documentary on the legendary Harlem Cultural Festival. Held during the same summer as Woodstock and with over 300,000 people in attendance, the fest celebrated African American music and culture while promoting Black pride and unity.
Available from September 22
The Star Wars universe collides with the world's best anime creators for this anthology series of animated short films.
Available from September 17
The voices of Bryan Cranston, Bill Murray, Jeff Goldblum and Edward Norton star in Wes Anderson's stop-motion animated comedy about a Japanese boy who sets out on an adventure to find his dog.
Available from September 1
Dug, the doofy and loyal dog from Pixar's 2009 Oscar-winning film Up, stars in this series of shorts where he tussles with squirrels, fireworks, and other dangers in suburbia. The great Ed Asner, who recently passed away at the age of 91, reprises his role as the voice of Carl.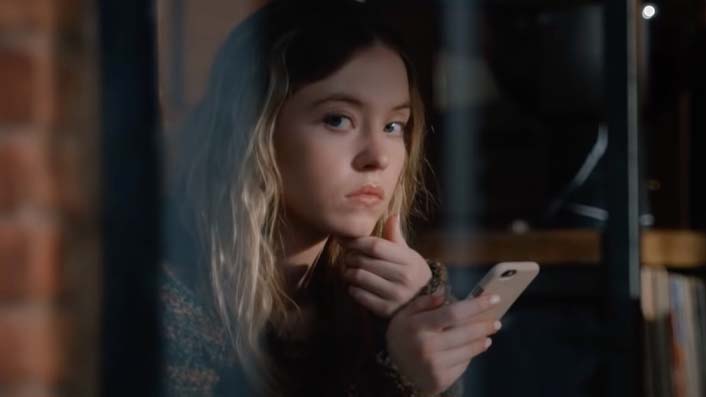 New to Prime Video
Available from September 10
New to the area, a young couple happen to peep on their neighbours getting intimate in this erotic thriller. But what starts as an accident turns into a habit… one that eventually creeps into their lives.
Available from September 3
Latin Grammy Award-winning Cuban singer Camila Cabello is Cinderella in this modern retelling of the classic fairytale, co-starring Tony Award winner Billy Porter.
Available from September 24
Golden Globe nominee Evan Rachel Wood and Gina Rodriguez lead this atypical Sundance crime drama from Miranda July (The Future).
Available from September 10
A young woman plans to propose to her girlfriend but discovers that she hasn't yet come out to her conservative parents in this rom-com starring Mackenzie Davis (Tully) and Kristen Stewart (The Twilight Saga).
Available from September 10
From the creators of Fyre Fraud comes this four-part docuseries pulling the curtain on LuLaRoe, the billion-dollar clothing empire accused of misleading thousands of women with their multi-level marketing platform.
Available from September 30
Eric Bana is a cop who returns to his hometown after a childhood friend dies in a murder-suicide in this crime drama from the director of Balibo, based on Jane Harper's 2016 novel.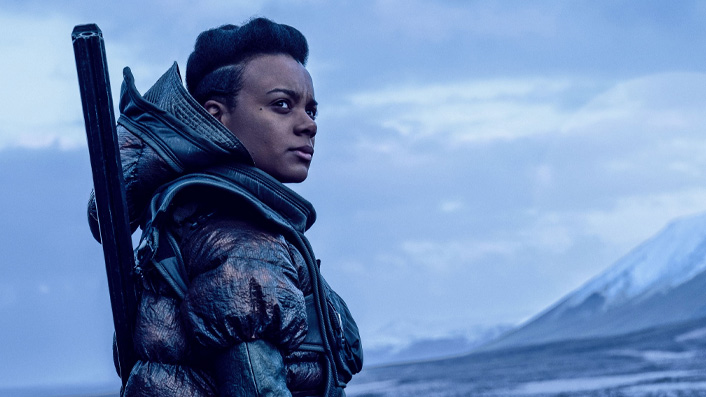 New to Apple TV+
Available from September 24
David S Goyer, co-writer of The Dark Knight trilogy, heads this series adaptation of Isaac Asimov's beloved sci-fi novels—the thousand-year saga following the collapse of a galactic empire and the generations-long plan to save humanity's future.
Available from September 17
Jennifer Aniston and Reese Witherspoon return to the media hustle drama as morning television presenters Alex and Bradley, now faced with the wreckage from their actions in the previous season.
Available from September 30
Former Daily Show host Jon Stewart returns to the mic with this comedic current event series, breaking down potent worldwide problems with those affected by them. A companion podcast releases alongside the show on a weekly basis.
Available from September 7
Daniel Craig reflects on his turbulent 15-year adventure as James Bond in this 45-minute documentary special.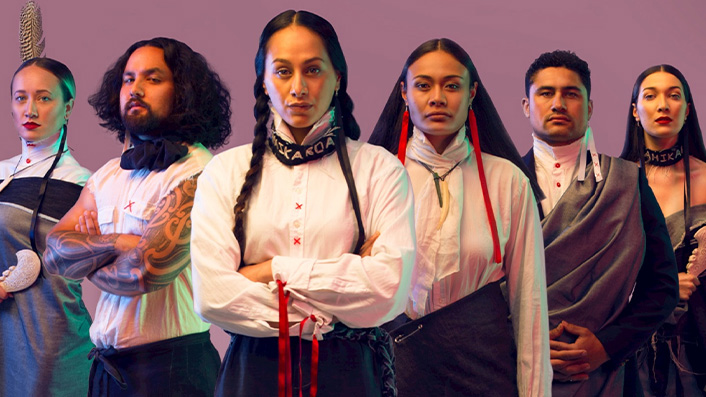 New to TVNZ On Demand
Available from September 14
New season of the hit Māori bilingual series following a group of city-based rangatahi, navigating a world centred on getting paid and cutting corners.
Available from September 4
Three siblings—one wealthy, one middle-class, one struggling to make ends meet—are awkwardly reunited and dependent on one another in this comedy series executive produced and starring Topher Grace.
Available from September 1
This season of the game-show-meets-improv-comedy series displays the talents (and inevitable embarrassment) of David Baddiel, Ed Gamble, Jo Brand, Katy Wix and national hero Rose Matafeo.
Available from September 1
Michael Caine narrates and presents this Venice Film Festival award-winning documentary on the cultural revolution of the Swinging Sixties.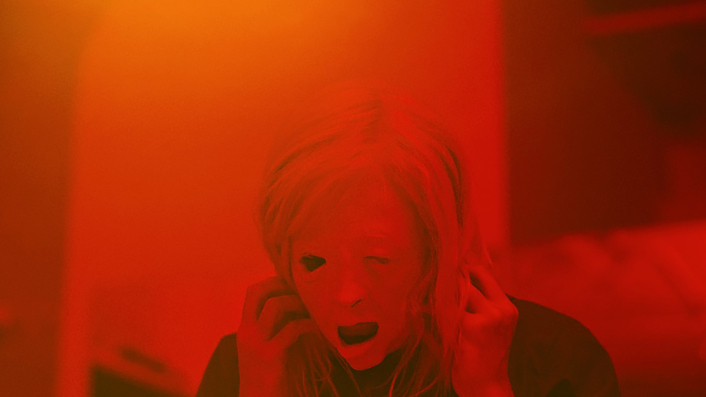 New to Shudder
Available from September 3
Flicks' #1 film of 2020, this Sundance sci-fi horror from Brandon Cronenberg (Antiviral) stars Andrea Riseborough (Mandy) as a different kind of assassin – one that uses brain-implant tech to overtake other people's bodies to perform hits.
Available from September 29
The feature directorial debut from the writer of You're Next and The Guest follows a group of upper-class teenage girls who conduct a seance… only to then suffer systematic deaths.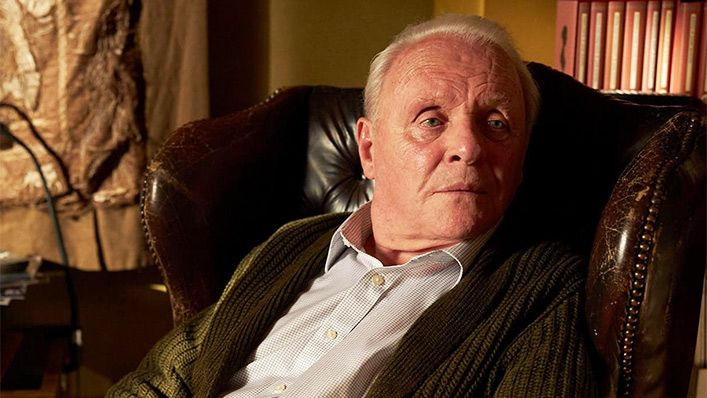 New to rent & buy
Available from September 2
Anthony Hopkins claimed another Academy Award for his performance in this father-daughter drama as an elderly man who refuses assistance – a decision that has him questioning his current circumstances, his loved ones, and even his own mind.
Available from September 29
Jon M. Chu (Crazy Rich Asians) directs this feature adaption of the Tony-winning Broadway stage play by Lin-Manuel Miranda (who co-stars).
Available from September 29
Ryan Reynolds, Samuel L. Jackson, Salma Hayek and director Patrick Hughes reunite for the sequel to the 2017 action comedy, The Hitman's Bodyguard.
Available from September 22
The fifth film in The Purge series follows a group of strangers who band together when rogue maniacs decide to make everyday Purge Day.
Available from September 8
A murder suspect claims demonic possession as a defence in court in the third entry in James Wan and Peter Safran's horror franchise.
Available from September 8
Christopher Walken plays a small-town farmer defending himself against a massive biotech company claiming his crops legally belong to them in this underdog tale based on a true story.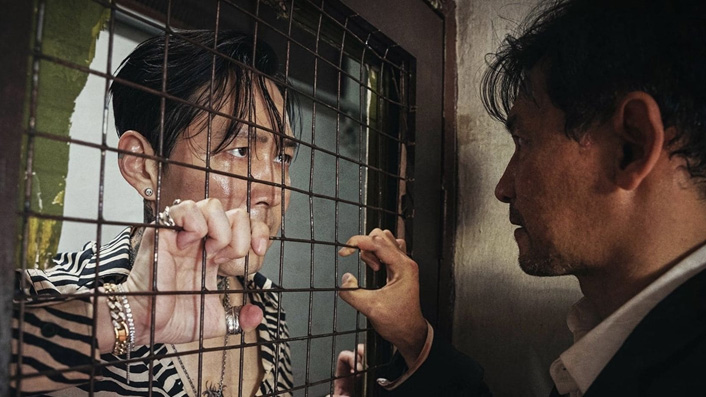 Available from September 8
An assassin goes to Thailand to rescue his kidnapped daughter, and finds himself chased by a man whose brother he killed in this South Korean action flick.
Available from September 9
Yeon Sang-ho returns to direct the sequel to Korean zombie apocalypse thriller Train to Busan. Set four years after the events of the first film, the characters must fight to escape from their now decimated home.
Available from September 22
Bill Nighy stars in this Australian tale as a grandfather trying to rescue his lost grandson from the unforgiving Outback.
Available from September 29
A seemingly ordinary man working an isolated toll booth in Wales becomes the focal point of cops, criminals, and all manner of chaos in this comedic crime flick.
Available from September 29
Julie Delpy (Before Midnight) writes, directs, and stars in this sci-fi-lite drama as a single mother who goes to unique lengths to protect her young daughter.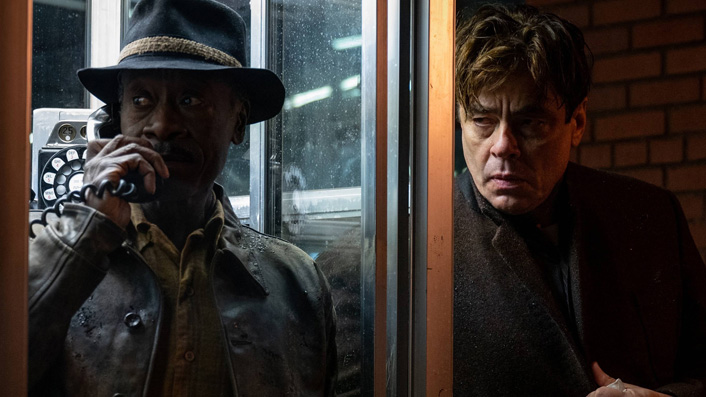 New premium access titles
Available from September 23
Crime thriller from filmmaker Steven Soderbergh with an all-star ensemble cast including Don Cheadle, Benicio del Toro, Ray Liotta, Jon Hamm, Kieran Culkin, Brendan Fraser and Julia Fox.
Available from September 2
Margot Robbie, Viola Davis, Joel Kinnaman and Jai Courtney return alongside newcomers Idris Elba, John Cena, Pete Davidson and Taika Waititi in James Gunn's standalone sequel to the DC Films 2016 hit Suicide Squad.
Available from September 16
The writing-directing feature debut of Emmy nominee Lisa Joy (Westworld) is a sci-fi romance about a private eye who has the ability to enter his clients' most cherished memories. Stars Hugh Jackman, Rebecca Ferguson and Cliff Curtis.
Available from September 9
Liam Neeson leads this natural disaster thriller about an ice truck driver who takes it upon himself to lead a desperate rescue mission to save a group of miners trapped in a diamond mine.
Available from September 2
Pierce Brosnan leads this heist thriller as a renowned criminal who joins an unconventional group of thieves planning to steal gold from people far worse than them.