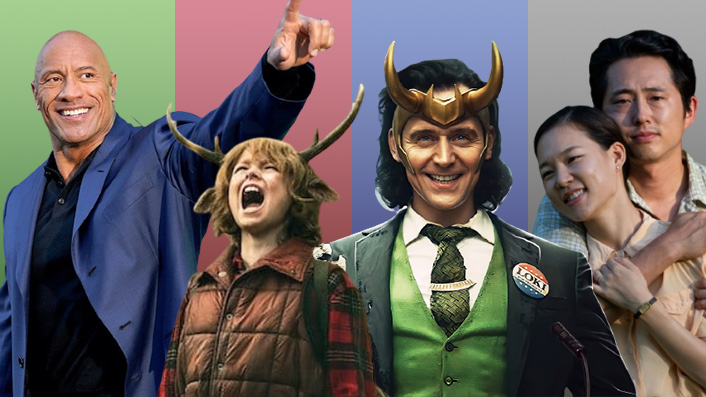 New to NZ streaming services this June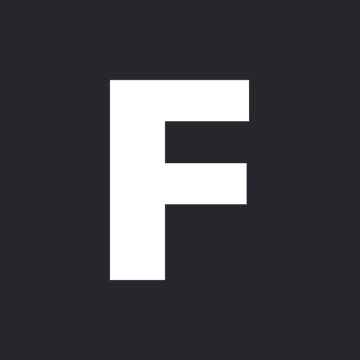 ---
As the nation hunkers down for winter, June brings some great new shows and films on Aotearoa's streaming services. Check out our handpicked highlights for each provider.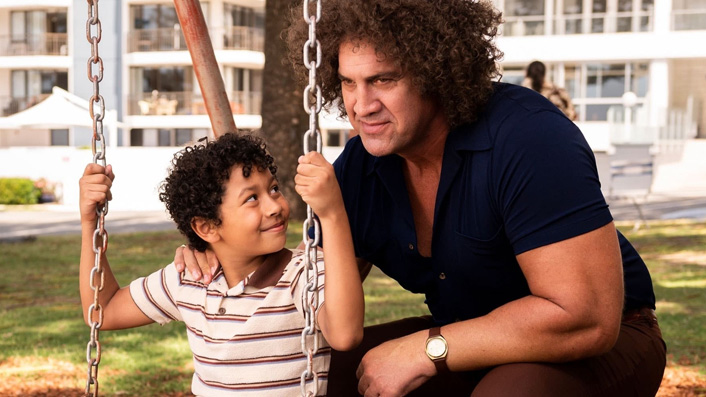 New to Neon
Available from June 4
As Dwayne Johnson runs for president in 2032, he takes a comedic look back at his extraordinary life through the stories of his family and youth that shaped him into the man he is today.
See also:
* Everything on Neon this June
* Everything on Netflix this June
* All new streaming movies & series
Available from June 13
A high-achieving Sydney high school teenager has a surprise baby, bringing on a mess of family complications, in this ten-part Australian comedy series.
Available from June 16
Jessica Biel leads this mystery series as a journalist for American Public Radio investigating the disappearance of over 300 people at a neuroscience research facility in Tennessee.
Available from June 17
Dave Burd, AKA funnyman rap artist Lil' Dicky, is promising to bring even more absurdity to the self-parody comedy series this season (if this bizarre teaser is anything to go by).
Available from June 6
A romance blooms between a painter and her subject, a bride-to-be, in this historical romance from writer-director Céline Sciamma (Girlhood). Winner of the Queer Palm and Best Screenplay at Cannes (and nominated for the Palme d'Or) and #7 on Flicks' Best Films of 2019 list.
Available from June 1
Emily Mortimer (Shutter Island) leads this haunted house horror as a woman searching for her dementia-ridden mother in their old country home. Co-stars Robyn Nevin (Top of the Lake) and Bella Heathcote (The Neon Demon).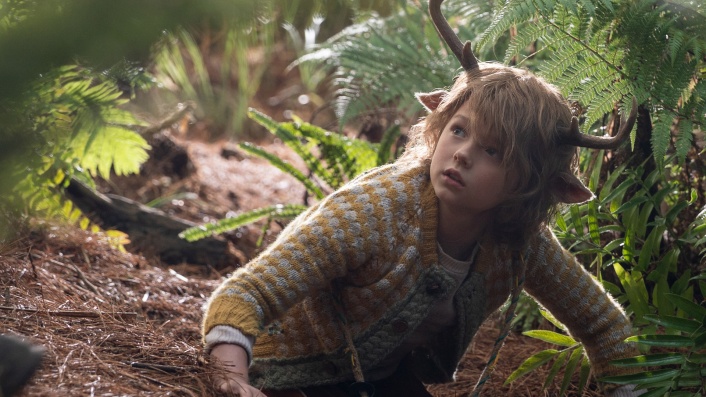 New to Netflix
Available from June 4
A lovable boy who's half-human and half-deer tries to make it in a post-apocalyptic world in this series adaptation of the DC comics, shot in New Zealand.
Available June 7
Documentary portrait of John DeLorean, the brilliant automaker's rise to stardom and tragic, shocking downfall. To some he was a renegade visionary, to others he was the ultimate conman.
Available June 9
A global phenomenon causes all electronics to malfunction and remove people's ability to sleep in this apocalyptic thriller led by Gina Rodriguez (Annihilation)
Available June 30
Channing Tatum is the voice of a chainsaw-wielding George Washington taking down the Brits in this animated spoof on the American Revolution from Matt Thompson (Archer). Also features the voices of Simon Pegg, Judy Greer and Killer Mike.
Available June 30
Three-part documentary on Sophie Toscan Du Plantier, the French film and TV producer who was killed while at her isolated holiday cottage in West Cork, Ireland, in 1996.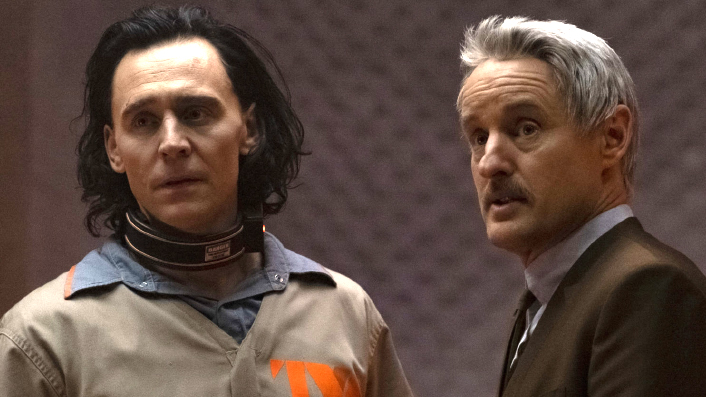 New to Disney+
Available from June 9
Loki lives! Again. Tom Hiddleston returns as Thor's trickster brother in this dimension-hopping MCU series, taking place after/before/in-between the events of Avengers: Endgame.
Available from June 18
Pixar's coming-of-age adventure follows two boys and their newfound friendship during one summer in a beautiful seaside town on the Italian Riviera. However, one of them has a secret: he's actually a sea monster.
Available from June 25
Emmy-winner Tony Hale (Veep) leads this fantastical all-ages adventure series as an eccentric benefactor who assigns four gifted orphans with a secret mission: to infiltrate a boarding school and thwart a nefarious plot.
Available from June 25
The Emmy-nominated director of Jiro Dreams of Sushi serves up an intimate portrait of the life and work of the original "celebrity chef" Wolfgang Puck.
Available from June 11
Anya Taylor-Joy (Split), Charlie Heaton (Stranger Things) and Maisie Williams (Game of Thrones) star in the first film adaptation of the X-Men spin-off comic book series.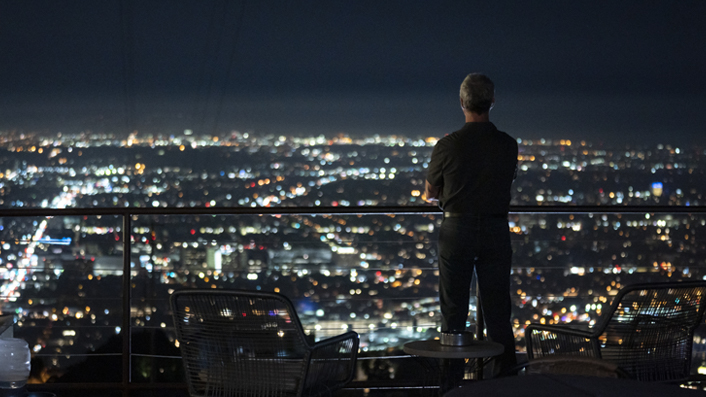 New to Amazon Prime Video
Available from June 25
Titus Welliver concludes his run as LAPD homicide Detective Harry Bosch in this final season, based on Michael Connelly's best-selling novels.
Available from June 15
The romantic lives of two very different young women in a small Irish town constantly intertwine in this series adaptation of Sally Rooney's bestselling novel, from the director of the Oscar-nominated Room.
Available from June 4
This four-part docu-series follows elite Australian swimmers Ian Thorpe, Bronte Campbell, Kyle Chalmers, as well as former champion turned international musician, Cody Simpson in the lead up to the 2021 Olympics.
Available from June 23
Geraldine Viswanathan (Blockers) leads this rom-com as a young woman who can't let go of everyday items her ex-boyfriends left behind. Desperate to let go, she opens a gallery for trinkets from past relationships and opens it up to the public. Co-stars Dacre Montgomery (Stranger Things).
Available from June 15
Dakota Johnson (50 Shades of Grey) stars in this dramedy as a terminally ill mother with six months to live. Co-stars Oscar-winner Casey Affleck (Manchester By the Sea) as her husband and Jason Segel (The Muppets) as her best friend who moves in to help her during this trying time.
Available from June 30
Set in 1970s San Francisco, the feature debut from Marielle Heller (Can You Ever Forgive Me?) stars Bel Powley (A Royal Night Out) as a 15-year-old who enters into her first sexual encounter – with her mother's boyfriend. Co-stars Kristen Wiig and Alexander Skarsgård.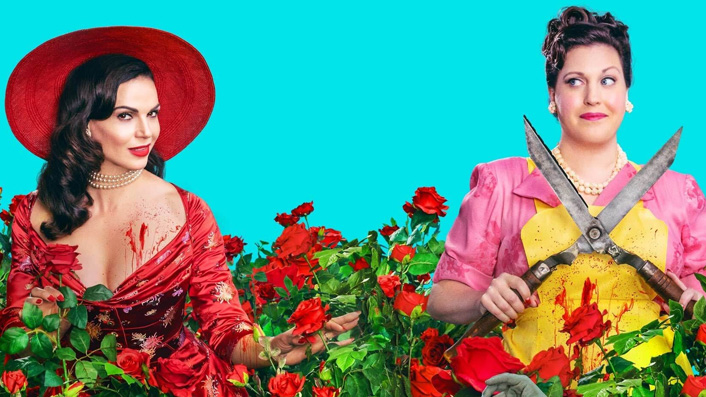 New to TVNZ On Demand
Available from June 4
Emmy-nominee Allison Tolman (TV's Fargo) leads the new season of the dark comedy anthology series, playing a timid housewife in 1949 desperate to get into the garden club but instead ends up… well… refer to the title.
Available from June 1
A grumpy old retiree who develops an unlikely new friendship in this Oscar-nominated Swedish comedy-drama, based on Fredrik Backman's novel of the same name.
Season 1 – 3 available from June 5
Damon Wayans and Clayne Crawford are Murtaugh and Riggs in this TV adaptation of the classic buddy-cop film series.
Available from June 12
After dealing with the consequences of the case involving the missing twins from last season, the demoted Lisa Armstrong (Morven Christie) is brought back into the fold to assist with the murder investigation in Morecambe.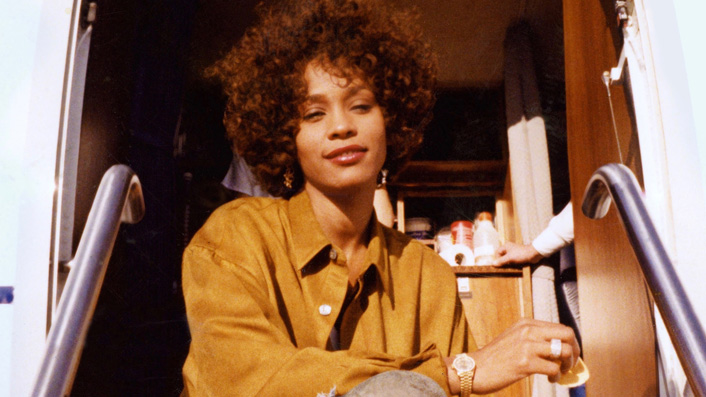 New to DocPlay
Available from June 3
An in-depth look at the life and music of Whitney Houston from documentarian Kevin MacDonald (Marley).
Available from June 10
Eric Cantona features alongside other football legends for this documentary telling the story of Manchester United.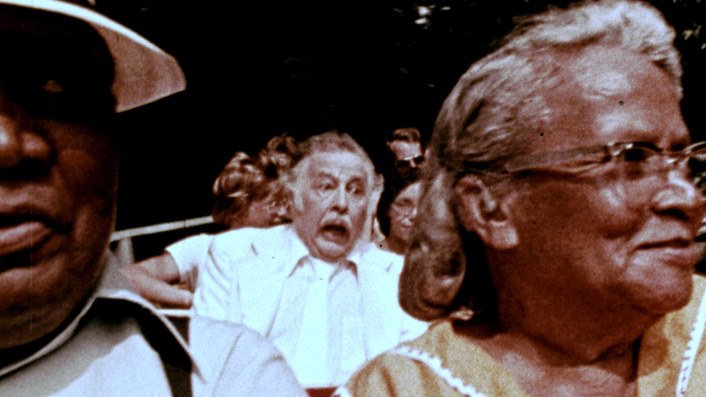 New to Shudder
Available from June 8
George A. Romero's rediscovered "lost" film, remastered 46 years after its completion, follows the waking nightmare of an elderly man who perceives the pains of his ageing as an amusement park.
Available from June 3
A lone drifter with a spotty memory takes a job on an isolated island where he must care for a mentally troubled woman in this Irish horror.
Available from June 7
Delphine Seyrig is an ageless Countess who seduces a troubled newlywed couple at an isolated off-season resort in this '70s blend of European art film and campy lesbian vampire B-movie.
Available from June 24
A man attempts to bring his wife back to life a year after her death in this American horror film. Film Threat proclaimed: "If you want to see a movie that explores grief and death with a very unique and interesting twist, watch An Unquiet Grave."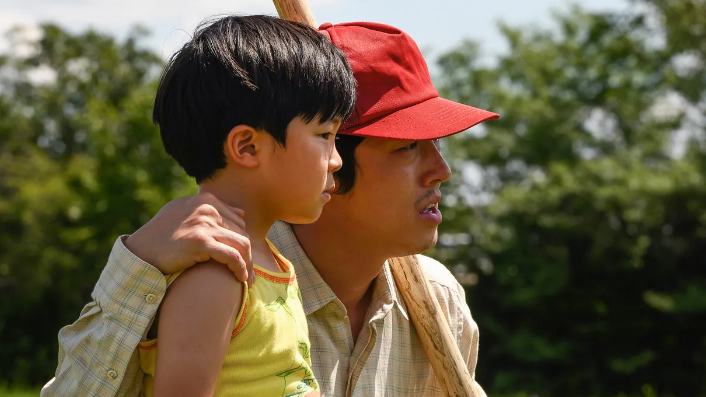 New to rent & buy
Available from June 10
A seven-year-old Korean American boy must come to terms with his surroundings when their family moves to a mobile home in the middle of nowhere. In his rave review, Aaron Yap stated: "Minari feels like home, and everything that has brought me here."
Available from June 2
The lives of a perfect married couple who have no arguments and a lot of sex take a dark turn when a stranger enters with an absurd request, leading to a dead body and one very awkward couple's retreat with friends.
Available from June 10
Oscar-nominee Bérénice Bejo (The Artist) and Vincent Cassel (Black Swan) lead this French comedy as Lea and Marc, a couple who have a very healthy friendship with another couple. That is, until Lea decides to write a novel which turns into a bestseller…
Available from June 10
A bounty hunter (Simon Baker) and an indigenous Australian (Jacob Junior Nayinggul) hunt down the leader of an Aboriginal mob terrorising Northern Territory in this Australian Outback-set period thriller.
Available from June 17
Documentary chonicling the Rock Against Racism (RAR) movement in 1970s UK, formed during a hostile environment of anti-immigrant hysteria and National Front marches.
Available from June 16
Set two years on from 2018 Australian sci-fi Occupation, the war between people and aliens rages on in this action sequel.