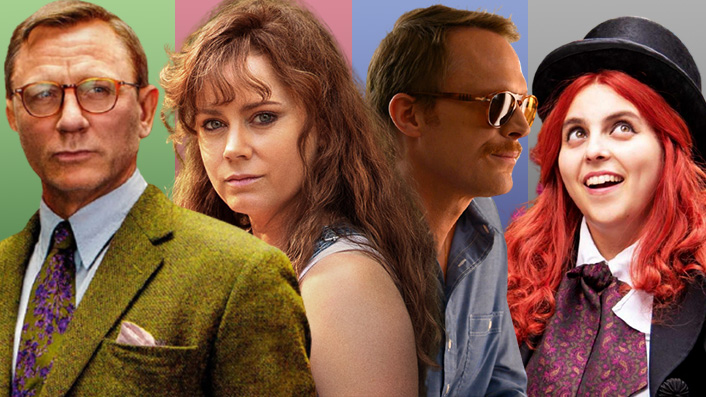 New to NZ streaming services this November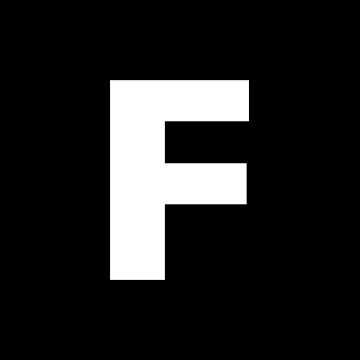 ---
There's plenty of new films and shows on Kiwi streaming services this November. Take a look at our handpicked highlights below.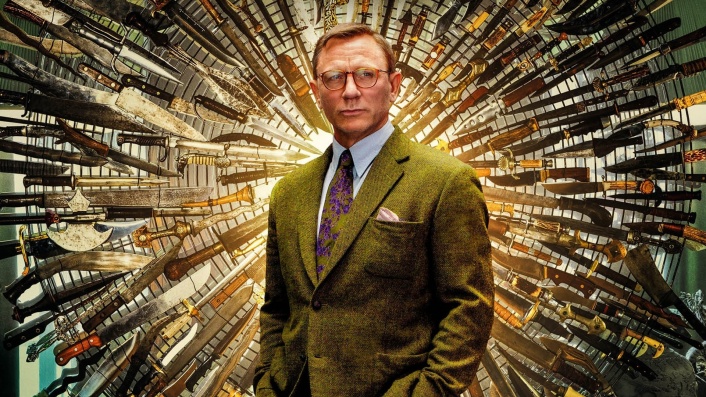 New to Neon
Streaming from 15 November
Daniel Craig investigates the murder of the patriarch of a quirky and dysfunctional family in Rian Johnson's whodunnit, nominated for Best Original Screenplay at the 2020 Academy Awards. The cast includes Chris Evans, Jamie Lee Curtis, Toni Collette, Michael Shannon, Don Johnson, Ana de Armas and Lakeith Stanfield with Christopher Plummer as the deceased.
See also:
* Everything on Neon this November
* Everything on Netflix this November
* All new streaming movies & series
First episode streaming from 17 November (fast-tracked weekly)
Dafne Keen, Kit Connor and Lin-Manuel Miranda return for the second season of BBC/HBO's sci-fi adventure series based on Philip Pullman's beloved fantasy novels. With the bridge to a new world now open, Lyra pushes past her grief to journey into the unknown with Asriel.
Sign up for Flicks updates
SIS
Streaming from 19 November
From STIs to body swaps, this self-described 'brown girl comedy' sketch special from the makers of Baby Mama's Club follows three cousins trying to create a comedy show with their racist boss. Stars Suivai Autagavaia, Hilary Samuela, Gaby Solomona, and Thomas Sainsbury.
First three episodes streaming from 11 November (fast-tracked weekly)
Kate Mara (The Martian) is Claire, a teacher at a suburban Texas high school who begins an illicit affair with her student (Nick Robinson, Love, Simon) in this 10-part drama. Their secret relationship accelerates fast and the complexities that ensue causes a rupture in their lives and community – a phenomenon that's happened quite a bit in real American schools.
Streaming from 5 November
Willem Dafoe and Robert Pattinson are two New England lighthouse keepers who slowly descend into madness in this psychological thriller from Robert Eggers (The Witch). In his gushing review, Aaron Yap considered it "immaculately engineered nightmare fuel—a tenebrous excavation of the mind and soul, with each moment more delirious than the next."
Streaming from 22 November
Stranger Things star Natalia Dyer leads this coming-of-age comedy as an abiding Catholic girl who, after discovering masturbation, admits herself to a religious retreat to purge her sins. Unfortunately, her urges only get worse when a cute boy at the retreat starts flirting. The directorial debut of Karen Maine, co-writer of Obvious Child.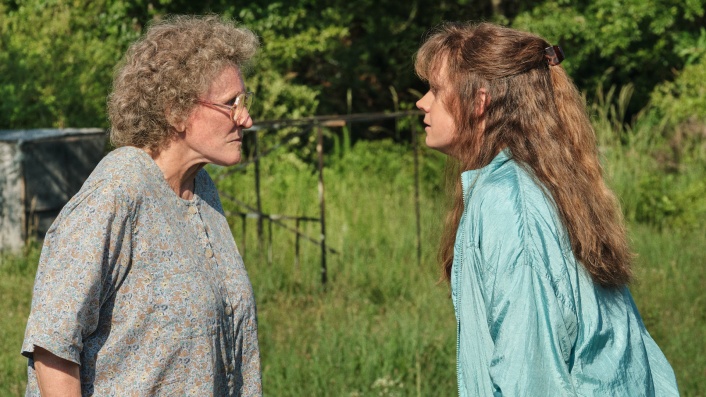 New to Netflix
Streaming from 24 November
Oscar veterans Amy Adams and Glenn Close lead this multi-generational drama as mother and grandmother to a young boy fighting through years of family woes to achieve his dream of being a Yale law student. Based on the best-selling memoir by JD Vance and directed by Academy Award-winner Ron Howard.
Streaming from 15 November
As the 1970s are drawing to a close, Queen Elizabeth (Olivia Colman) and her family find themselves preoccupied with safeguarding the line of succession in the fourth season of Netflix's royal drama.
Streaming from 26 November
Resistance fighters from Iraq fight to reclaim their home from ISIS in this based-on-a-true-story war drama from the writer of Dark Waters and Deepwater Horizon, produced by Anthony and Joe Russo (Avengers: Endgame).
Streaming from 5 November
When someone kidnaps his pet snail Gary, SpongeBob and his best bud Patrick head to The Lost City of Atlantic City in their third movie, directed by longtime SpongeBob SquarePants writer Tim Hill. Co-stars Keanu Reeves as a tumbleweed.
Streaming from 25 November
Oscar-winning legend Goldie Hawn is Mrs Claus, starring alongside Kurt Russell returning as Santa Claus in this sequel to Netflix's holiday family flick. Co-stars Judah Lewis (The Babysitter), Darby Camp (Big Little Lies), Jahzir Bruno (The Witches), Tyrese Gibson (Furious 7) and Julian Dennison (Hunt for the Wilderpeople).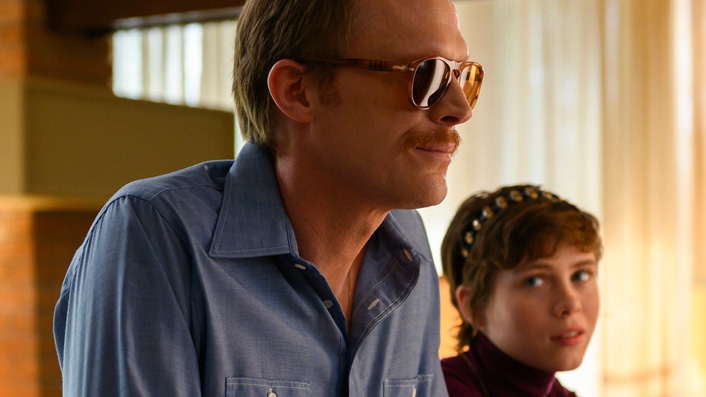 New to Prime Video
Streaming from 25 November
This '70s-set drama follows a Southern teenager (Sophia Lillis, It) who discovers her beloved uncle (Paul Bettany, Avengers: Infinity War) is gay when she attends the university where he works. Written and directed by Alan Ball, the Oscar-winning writer of American Beauty.
Streaming from 20 November
Cristin Milioti (TV's Fargo) and SNL's Andy Samberg play two strangers who hook up at a wedding only to somehow be stuck reliving the same day in this rom-com that flips the time-loop genre on its head. With little hope of breaking the loop, the pair start to embrace the nihilistic idea that nothing really matters.
Streaming from 6 November
Wayne, a no-crap-taking teenager, goes on the hunt for his recently-deceased father's stolen car in this violent and irreverent series. He's aided by his crush Del, who's of a similar anarchistic mindset.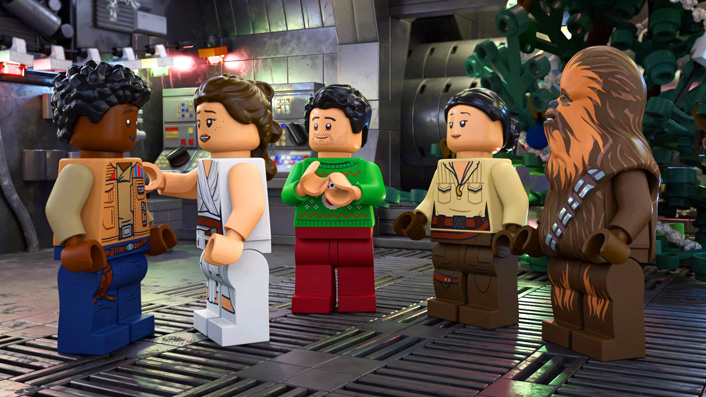 New to Disney+
Streaming from 17 November
No, it's not a remake of that cursed Star Wars Christmas Special. Rather, LEGO versions of Rey, Finn, Poe, Chewie, Rose and the droids reunite for this animated festive comedy featuring the voices of Kelly Marie Tran, Billy Dee Williams and Anthony Daniels.
Streaming from 6 November
This Australian Disney series covers the rich tapestry of words within the hundreds of local Indigenous languages, many of which have no English equivalent.
Streaming from 6 November
Shailene Woodley (Big Little Lies) leads this adaptation of John Green's melancholy young adult novel as a cancer-stricken teen who connects with a fellow "survivor" (Ansel Elgort, Baby Driver) with only one leg and charisma to spare.
Streaming from 27 November
Based on a true story, this Best Picture Oscar-nominee recounts how three black American women served as the brains behind several key 1960s NASA missions. Stars Taraji P. Henson (What Men Want), Janelle Monáe (Moonlight), and Oscar-winner Octavia Spencer (The Help).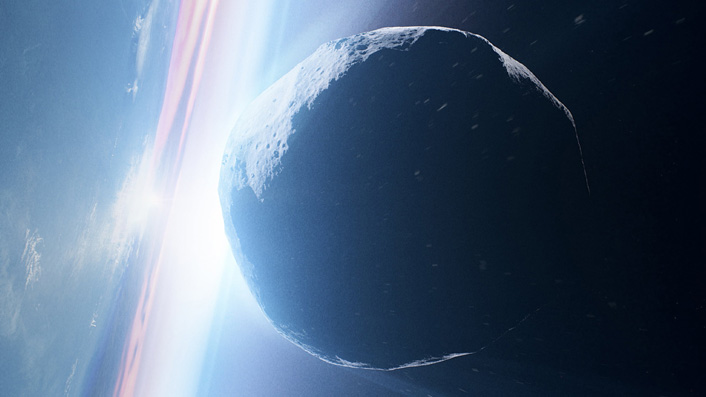 New to Apple TV+
Streaming from 13 November
Werner Herzog and Clive Oppenheimer helm this documentary on the meaning of falling stars, meteorites and deep impacts, and how these events have "focused the human imagination on other realms and worlds, and on our past and our future."
Streaming from 13 November
Narrated by Oscar winner Olivia Colman, this docuseries follows the first 2,000 days of a child's life and how that impacts who they eventually become. Told through the eyes of over 100 children across the world, from Nepal to Japan and Borneo.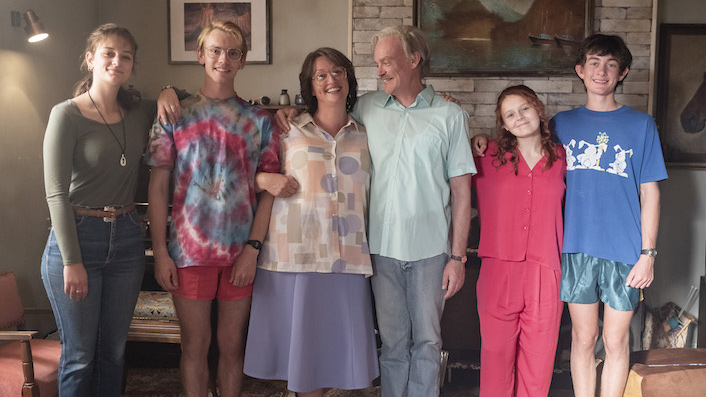 New to TVNZ
Streaming from 1 November (new episodes weekly)
TVNZ dramatic series chronicling the Bain family murders, based on the podcast of the same name by journalist Martin van Beynen. Stars Joel Tobeck and newcomer Richard Crouchley as David Bain. Directed by David Stubbs (Daffodils).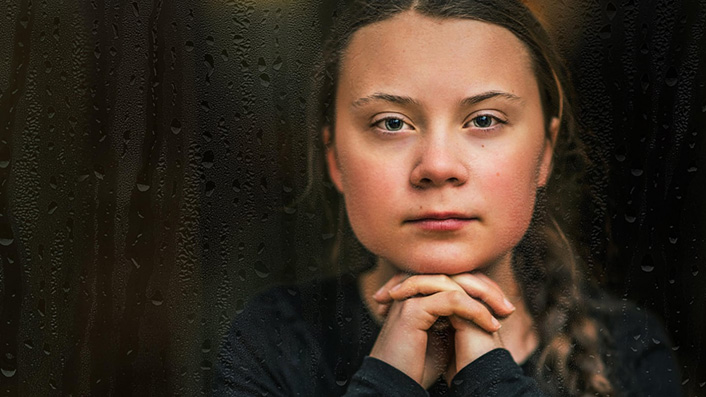 New to DocPlay
Streaming from 14 November
Documentary charting the rise of Greta Thunberg, the 15-year-old student on the autism spectrum whose protest for action against the coming climate crisis started with one sign. Now, she's a world-famous activist heading a global movement.
Streaming from 5 November
This documentary explores contemporary China through the pre-wedding photography industry—a billion-dollar fantasy world.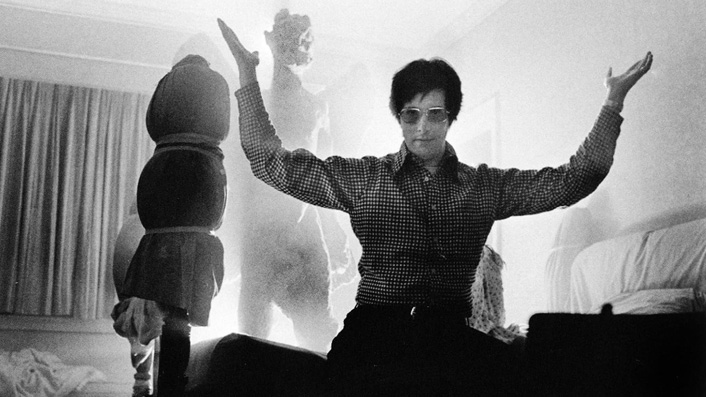 New to Shudder
Streaming from 19 November
The great William Friedkin discusses his most popular film in a revealing one-on-one conversation shot over an epic six days of interview. "Chock-full of scarily good insights," our own Adam Fresco praised, who saw it at this year's NZIFF 2020. "Sheer cinephile catnip."
Streaming from 24 November
Classic '80s sci-fi horror from David Cronenberg about a small, secret group of beings called Scanners – gifted with pain-inflicting psychic powers and a desire to take over the world. The sequel also arrives on the same day.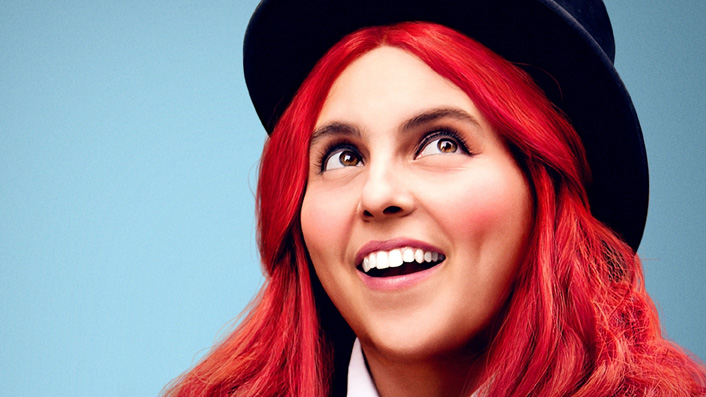 New to disc and VOD
Available from 4 November
Beanie Feldstein (Booksmart) leads this London-set coming-of-age comedy as a meek young woman who reinvents herself as the character Dolly Wilde—a fast-talking, sex-venturing, top-hat-wearing music critic. Based on the beloved book by Caitlin Moran.
Available from 4 November
Leaving her husband to hit the reset button on her life, a former housewife in her 60s finds a new calling in the unlikeliest of places—being the coach of her small town's youth football team—in this Swedish comedy. Based on the novel by Fredrik Backman (A Man Called Ove).
Available from 5 November
Nat Wolff (Death Note) leads this fantasy adventure from the director of Scary Stories to Tell in the Dark, playing a young superpowered man whose abilities accidentally killed someone. On the run, he has little time to discover where these powers came from.
Available from 5 November
Oscar winner Mark Rylance (Bridge of Spies) stars alongside Robert Pattinson and Johnny Depp for this historical drama centred on a distant outpost, where one Magistrate begins to question his loyalty to the Empire. From the director of Embrace of the Serpent and Birds of Passage.
Available from 5 November
Eight kids with guns watch over a hostage and a conscripted milk cow on a faraway mountaintop in Alejandro Landes's award-winning drama.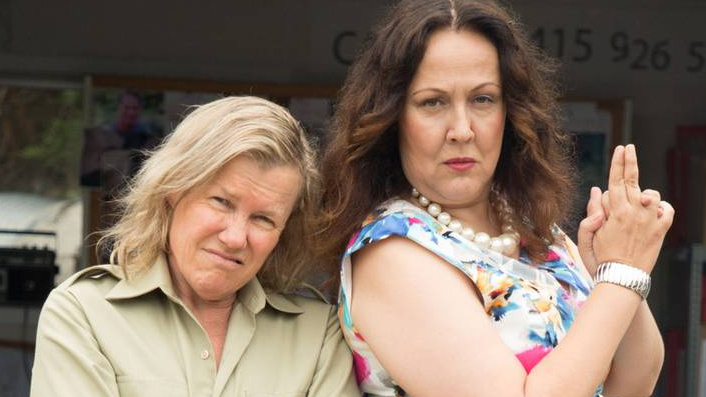 Available from 5 November
An ex-cop tries to prove the guilt of a man acquitted of murder in this New Zealand comedy starring David White (also co-writing and directing), Robyn Malcolm and Rima Te Wiata.
Available from 5 November
Passionate booksellers, New York book stores and the rare book community are the focus of this documentary feature.
Available from 11 November
A teenage girl sets out to find her anxiety-ridden mother who goes missing in this comedy-drama from Richard Linklater, starring Cate Blanchett. On the way, she learns about her mother's troubled past.
Available from 11 November
The super pups must defend Barkingburg from the Duke of Flappington, who has acquired the power of a mighty levitation gem, in this new movie.
Available from 11 November
In this French comedy-drama, crotchety 60-something Victor is offered an escape from his life—a high-end re-enactment troupe using theatre and reconstruction to let their clients "travel" to an era of their choice. Victor chooses to relive the most important time of his life—the moment he met his wife.
Available from 25 November
A rideshare driver embraces the social media hellscape in this comedy thriller, livestreaming an array of disturbing acts while on the road. However, a fellow viral wannabe hopes to end his rampage…