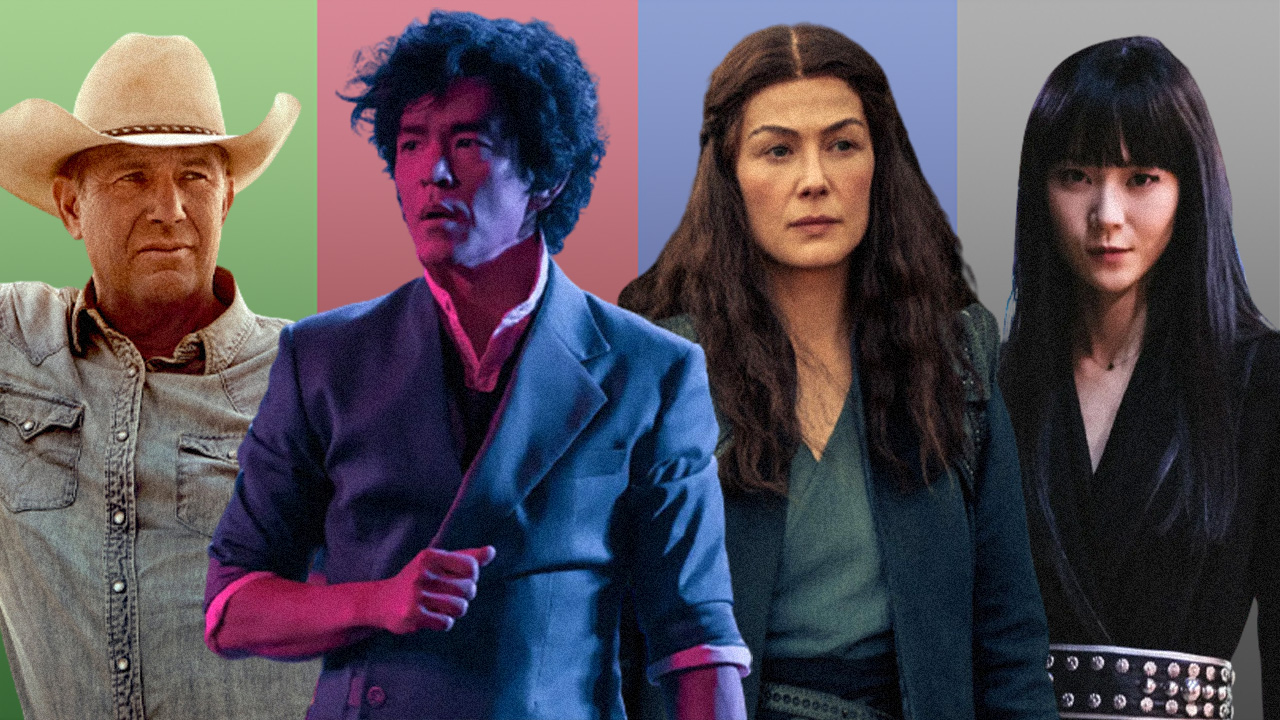 New to NZ streaming services this November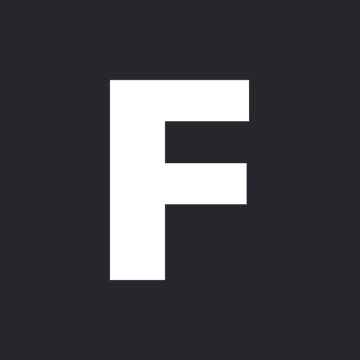 ---
November brings some great new shows and films on Aotearoa's streaming services. Check out our handpicked highlights for each provider.
---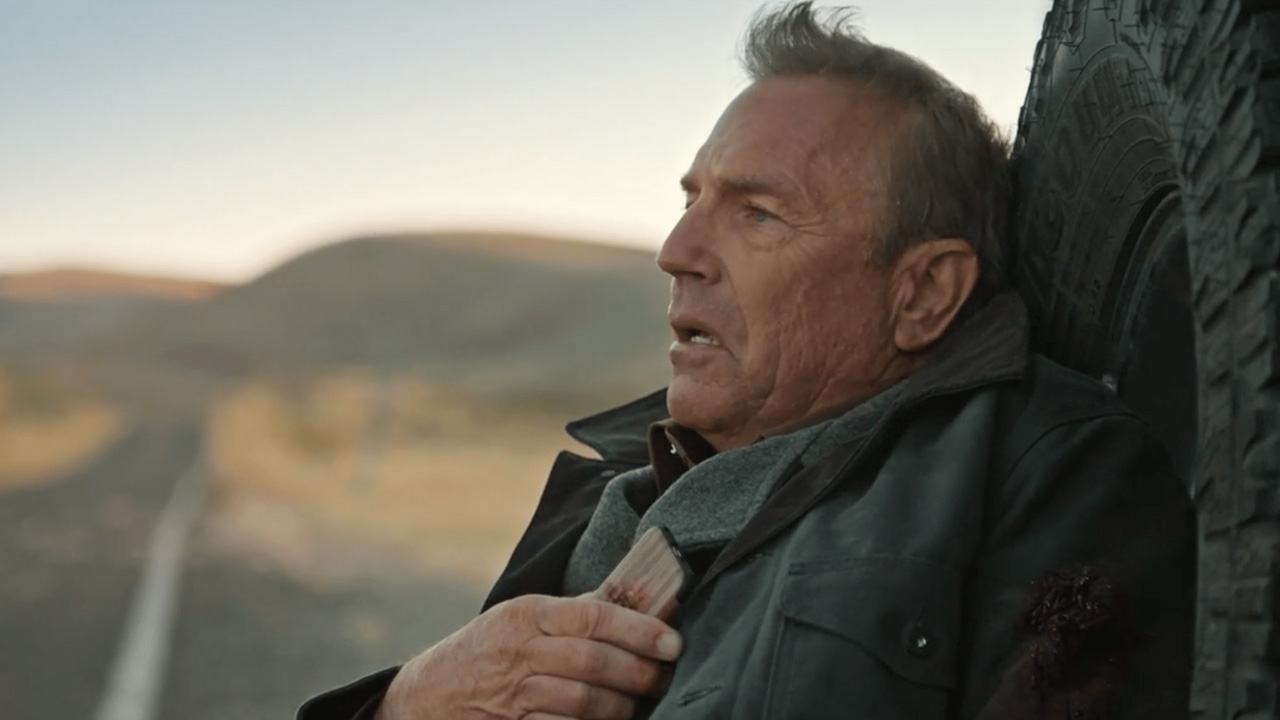 New to Neon
Available from November 8
Kevin Costner returns as the head of the Dutton family, kicking off from season three's huge cliffhanger, in this modern-day Western series co-created by filmmaker Taylor Sheridan (Wind River).
Available from November 20
After coup-ing her husband (Nicholas Hoult), Catherine the Great (Elle Fanning) holds the throne in this season of the anti-historical satire series from the Oscar-nominated co-writer of The Favourite. However, she'll have to contend with the court, her team, and even her mother (Gillian Anderson) to bring Russia to Enlightenment.
Available from November 8
Multiple Emmy nominee Michael C Hall returns as secret serial killer Dexter Morgan, now attempting to lie low with a new life ten years after the events of Hurricane Laura. However, when the unexpected happens within his new tight-knit community, his Dark Passenger beckons.
Available from November 16
Melanie Lynskey (Togetherness), Tawny Cypress (The Blacklist), Christina Ricci and Juliette Lewis lead this post-survival series about a group of women forced to confront the horrors they endured as high-schoolers after a plane crash left them deep in the wilderness.
Available from November 21
Chloë Grace Moretz leads this chamber action-thriller from Kiwi director Roseanne Liang as a pilot on a secret mission, forced to board a B-17 Flying Fortress with an all-male crew questioning her intentions. However, as they'll all soon learn, there's a far more threatening presence hidden in the clouds.
Available from November 14
The nature of public shaming in the internet age, the social behaviour it fosters, and the systems that benefit such activity, are explored in this documentary from Monica Lewinsky and director Max Joseph (Catfish: The TV Show).
---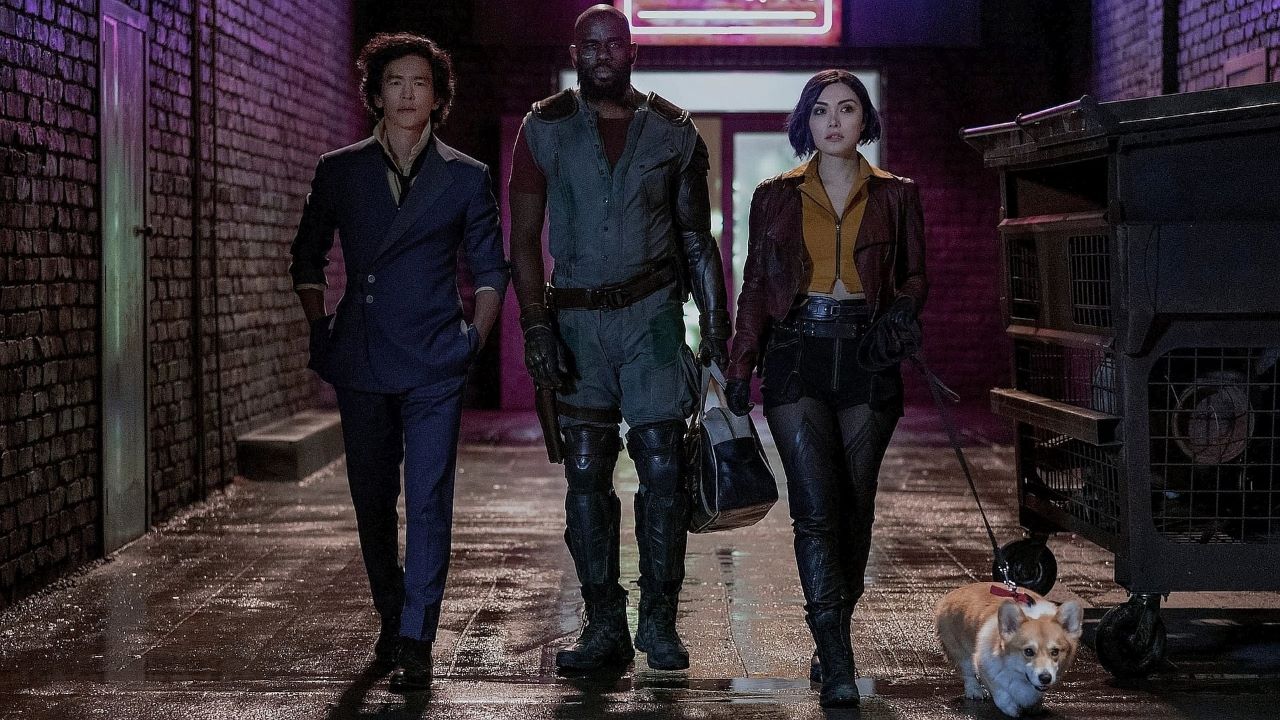 New to Netflix
Available from November 19
John Cho plays Spike in this Aotearoa-shot live-action remake of the jazz-punk sci-fi anime, following a ragtag crew of bounty hunters chasing down the galaxy's most dangerous criminals.
Available from November 12
Dwayne Johnson, Gal Gadot and Ryan Reynolds lead this crime-comedy centred on a high-stakes art heist that brings together an FBI agent and two rival criminals.
Available from November 3
In this action Western, Jonathan Majors rounds up a gang to seek revenge after discovering his enemy (Idris Elba) is being released from prison. Oscar winner Regina King, Oscar nominee Lakeith Stanfield and Zazie Beetz co-star.
Available from November 24
Halle Berry directs and stars in this MMA comeback tale as Jackie "Justice", a disgraced fighter trying to resurrect her career and also her relationship with a young daughter.
Available from November 24
Kevin Hart and Wesley Snipes team up for a drama series blending reality with fiction. Hart plays (big stretch) a famous comedian who returns home to hang out with his brother (Snipes)—a lost night out that could cost him everything.
Available from November 30
A family trip through the New Zealand wilderness turns into a nightmare when they're suddenly confronted by a pair of drifters in this shocking thriller starring Daniel Gillies, Erik Thomson and Miriama McDowell.
---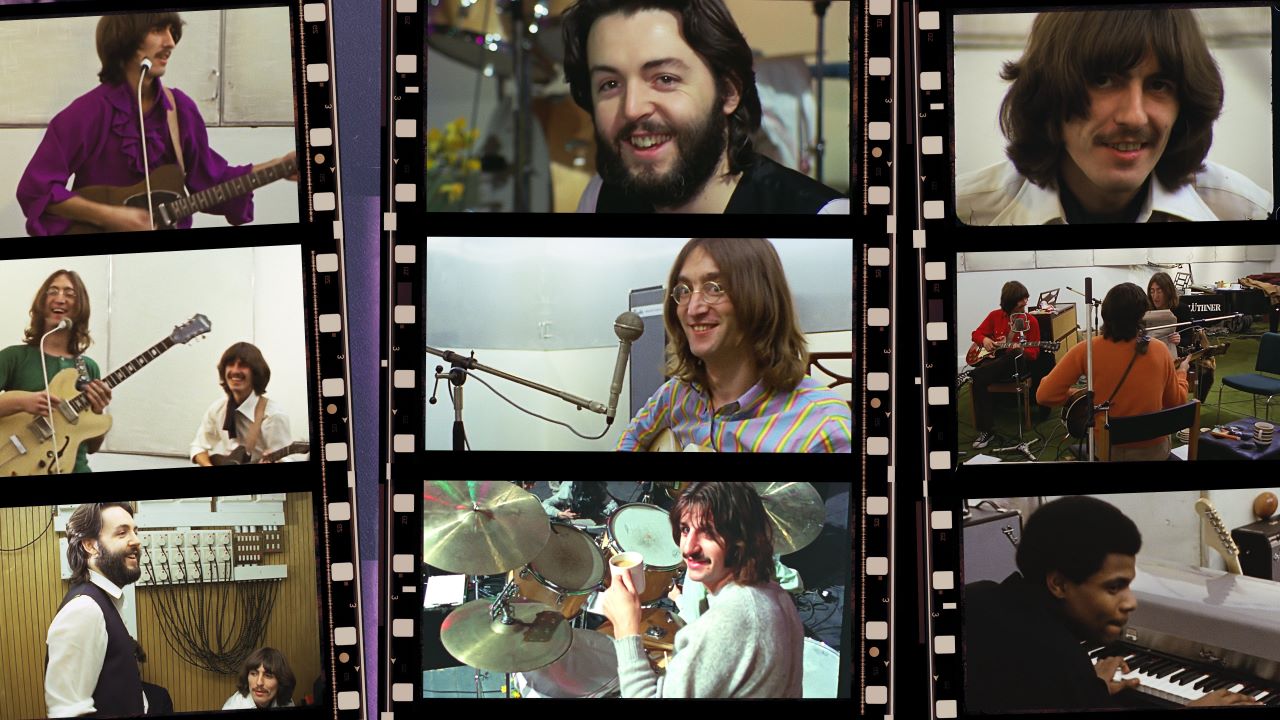 New to Disney+
Available from November 25 to 27

Peter Jackson's three-part Beatles documentary, compiled from over 55 hours of unseen footage and painstakingly restored. Captures the band working on Let It Be in the studio, as well as their legendary rooftop performance atop Apple Corps' London office presented in full.
Available from November 24
Jeremy Renner returns as masterful archer Clint Barton (AKA Hawkeye) in this Christmas-themed Marvel series. Teaming up with Kate Bishop (Hailee Steinfeld), Hawkeye fights enemies from his past as well as deadly ronin, and pretty much everything else getting between him and his family for Christmas.
Available from November 17
Rebecca Hall (Godzilla vs. Kong) stars as a widow recovering from the death of his husband in this psychological horror from the director of 2017's The Ritual. Alone in the home he designed and built, she begins to uncover disturbing secrets about his personal life—and hints of sinister entities.
Available from November 12
Aucklanders, in particular, will delight in finally being able to see Shang-Chi and the Legend of the Ten Rings—Marvel's most recent blockbuster which premieres on Disney+ with no extra cost (not even ten rings).
Available from November 24
A new documentary by multi-Oscar-nominated director Liz Garbus examines the truly epic life of ocean explorer Jacques Yves Cousteau who sailed the globe with his misfit crew of divers and filmmakers. Includes a ton of archival footage (yes, some very much showing Cousteau as the inspiration for The Life Aquatic with Steve Zissou).
Available from November 12
Emily Blunt is an intrepid scientist and Dwayne Johnson is a riverboat captain on a jungle mission to find the Tree of Life and discover its healing powers in this Disney adventure, inspired by the Disneyland theme park ride.
---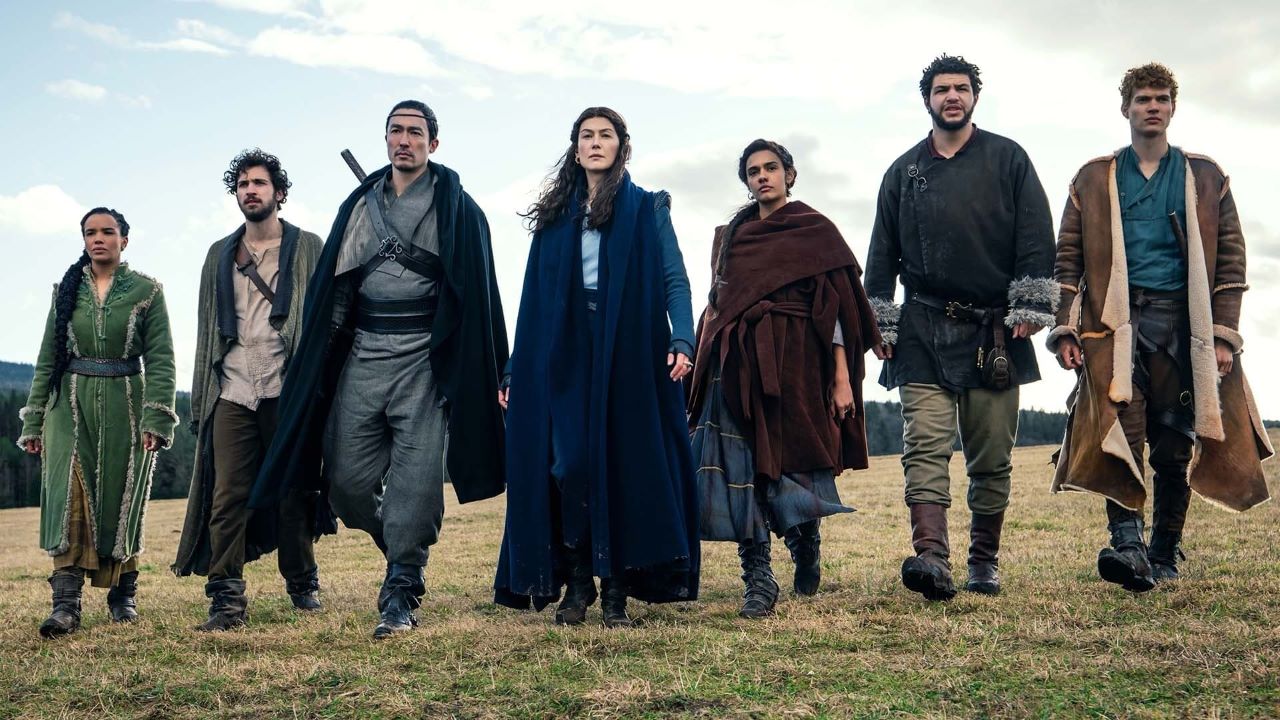 New to Prime Video
Available from November 19
Oscar nominees Rosamund Pike (Gone Girl) and Sophie Okonedo (Hotel Rwanda) lead this series adaptation of Robert Jordan's fantasy epic novels (14 volumes having been published since 1990), a world-spanning saga involving the reincarnation of a being who will either save or destroy humanity.
Available from November 24
Billed by creator David Farr as "the final act", season three of Hanna sees the titular young assassin continue her campaign to destroy the organisation that trained her—and facing a new adversary played by Ray Liotta.
Available from November 26
Oscar-winning filmmaker Eva Orner takes an unflinching look at the 2019-2020 Black Summer bushfires, the catastrophe that unfolded across Australia, and the lack of political will to address climate change.
Available from November 21
Action-thriller from the writer of John Wick stars Better Call Saul's Bob Odenkirk as an unassuming family man whose appetite for violence is reawakened after a home invasion.
The Matrix Trilogy
Available from November 4
Somewhat appropriately buried among Christmas movies releasing November 4 on Prime Video, the Wachowskis' trans/Christ allegory trilogy comes to Prime perfectly timed for you to revisit ahead of upcoming sequel The Matrix Resurrections.
---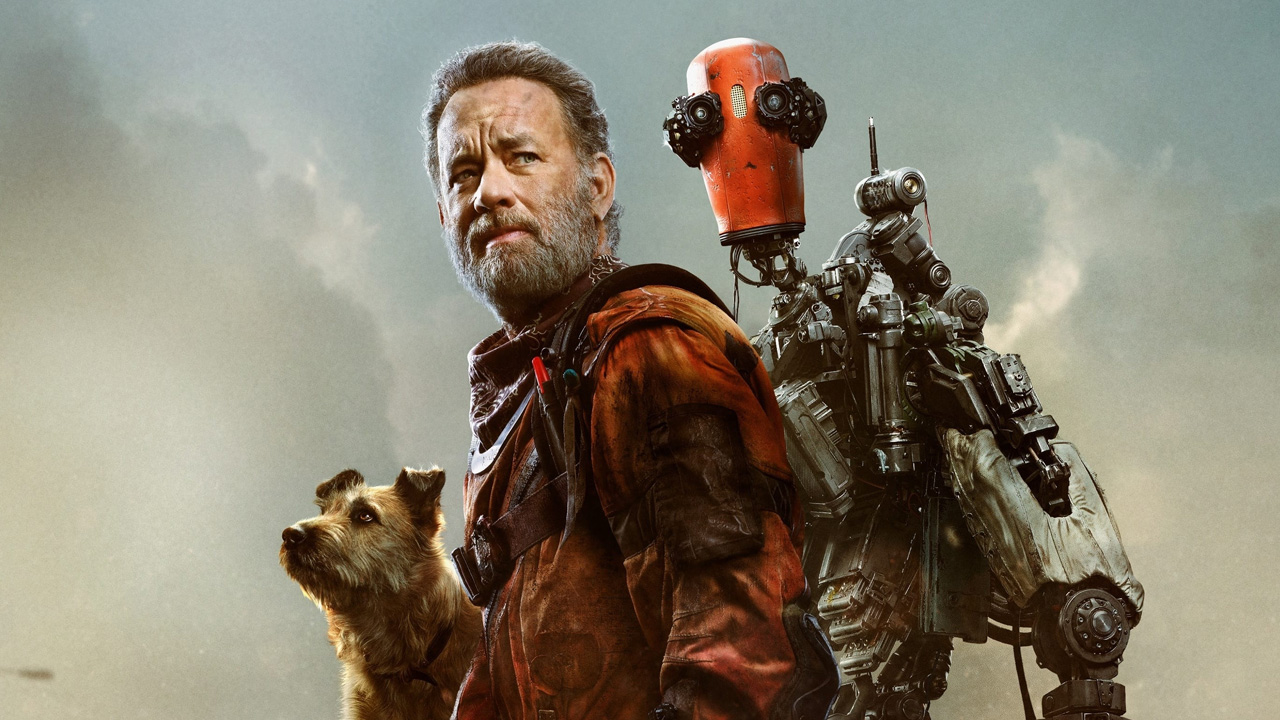 New to Apple TV+
Available from November 5
Tom Hanks is Finch, a man who builds a robot to protect his beloved dog, in this post-apocalyptic tale. Helmed by Emmy-winning Game of Thrones director Miguel Sapochnik and co-starring Caleb Landry Jones (Get Out).
Available from November 12
A psychiatrist (Paul Rudd) starts to slowly creep in, and take over, his patient Marty's (Will Ferrell) life and family business in this dark comedy series based on a true story. Co-stars Kathryn Hahn (WandaVision).
Available from November 4
The mysterious death of his family provokes an obsessive brain scientist to link his mind to his dead wife's memories in this South Korean sci-fi from the director of I Saw the Devil.
Available from November 5
Hailee Steinfeld returns as Emily Dickinson in this final season of the Apple-produced drama, which sees the soon-to-be-acclaimed poet tackling with the idea of worldwide fame.
Available from November 5
Jack McBrayer teaches preschoolers the value of kindness in this series by using "The Three C's" – caring, connecting and cascading. Features original songs from Grammy Award-winning band OK Go.
Available from November 19
Harriet, a naturally curious and outspoken 11-year-old, wants to be a great writer and is willing to become a spy to do it in this animated kids series. Based on the children's novel by Louise Fitzhugh.
---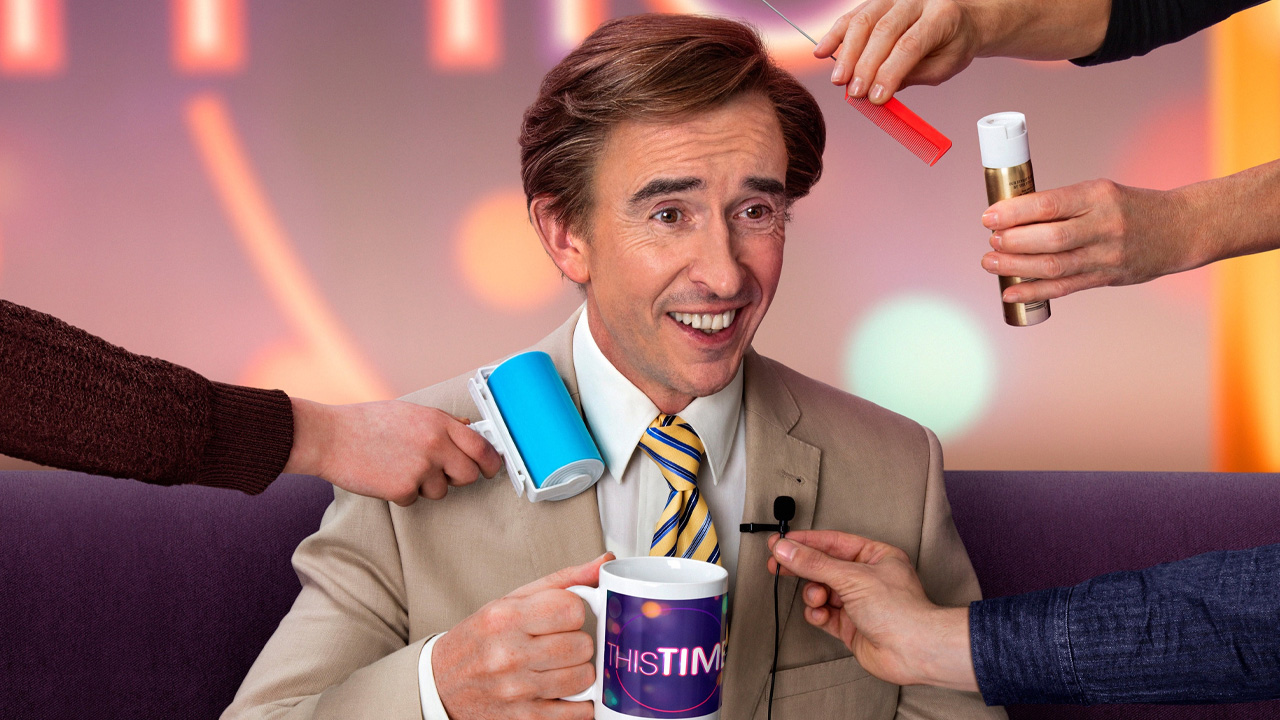 New to TVNZ On Demand
Available from November 13
Steve Coogan's genius creation Alan Partridge in his latest iteration. Alan is handed a career lifeline – the chance to stand in as co-host on This Time, the Beeb's weekday magazine show. But can he capitalise on the opportunity? Almost certainly not.
Available from November 6
In the face of the crack cocaine epidemic plaguing 1990s New York, visionary musician Bobby Diggs (AKA The RZA) forms a group of young black men who would claim their place in American music history in this dramatised origin series.
Available from November 1
Six reckless teenage Māori Gods are banished to modern-day Aotearoa in this family-friendly animated series. They soon realise that the mortal world isn't so bad, even with their nemesis brother sending them challenges from afar.
Available from November 4
Six part BBC mini-series telling the epic tale of Victor Hugo's 1862 novel. It stars Dominic West as Jean Valjean, David Oyelowo as Javert and Lily Collins as Fantine.
Available from November 11
SyFy turns Terry Gilliam's beloved 1995 sci-fi film into a series, with all four seasons becoming available on TVNZ On Demand.
Available from November 15
A now legendary ball on the fateful evening of the Battle of Waterloo sets in motion a series of events that will have consequences for decades to come in this scandal-filled costume drama series from the creators of Downton Abbey.
---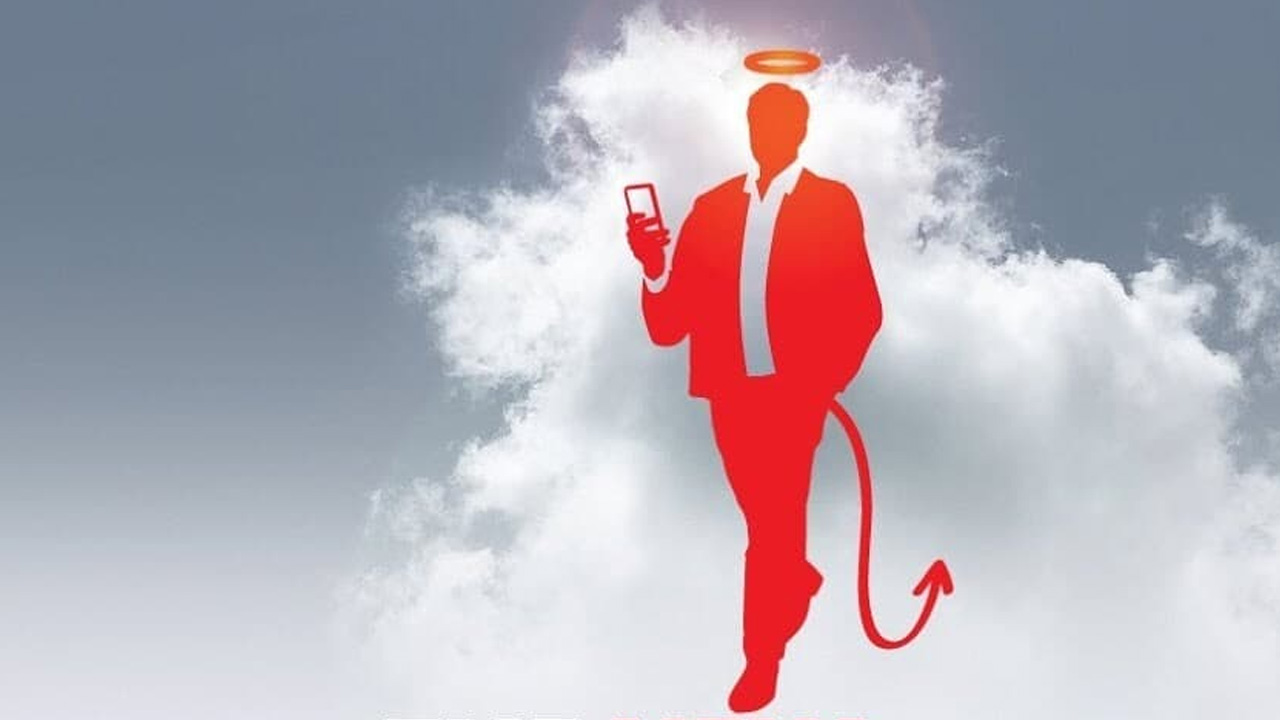 New to DocPlay
Available from November 11
This "unfortunately necessary" sequel to 2003's The Corporation exposes how companies are desperately rebranding as socially responsible—and how that threatens democratic freedoms.
Available from November 4
A young mother flees her country in the midst of a revolution, revealing to her daughter a history of abandonment that crosses three continents and four generations.
---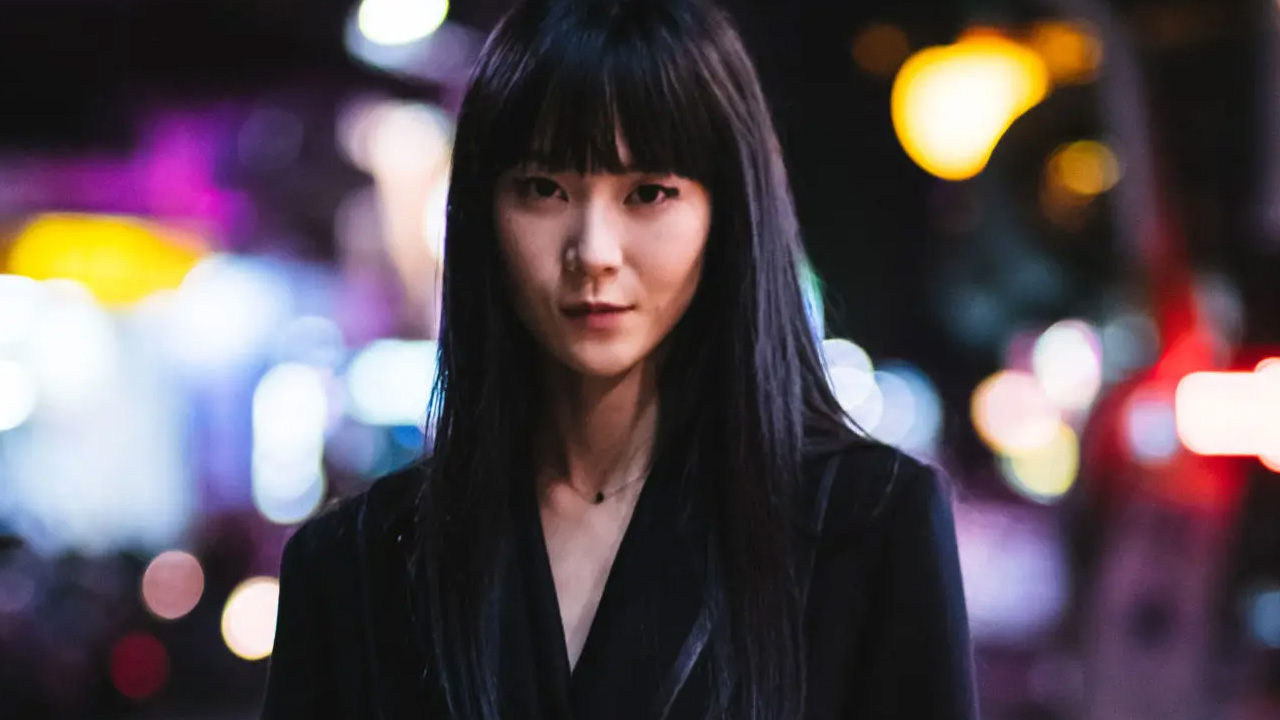 New to Shudder
Available from November 4
After a wild night out, a young group of wealthy and hungover friends discover they've been turned into vampires.
Available from November 23
A Russian psychologist examines the sole survivor of a crashed Soviet spacecraft in this Cold War horror. On closer inspection, it appears the commander's been infected by an unknown parasite, and it's growing…
Available from November 23
A pack of distinctive directors huddle together for this collection of horror tales that spin traditional holidays into darker territories.
---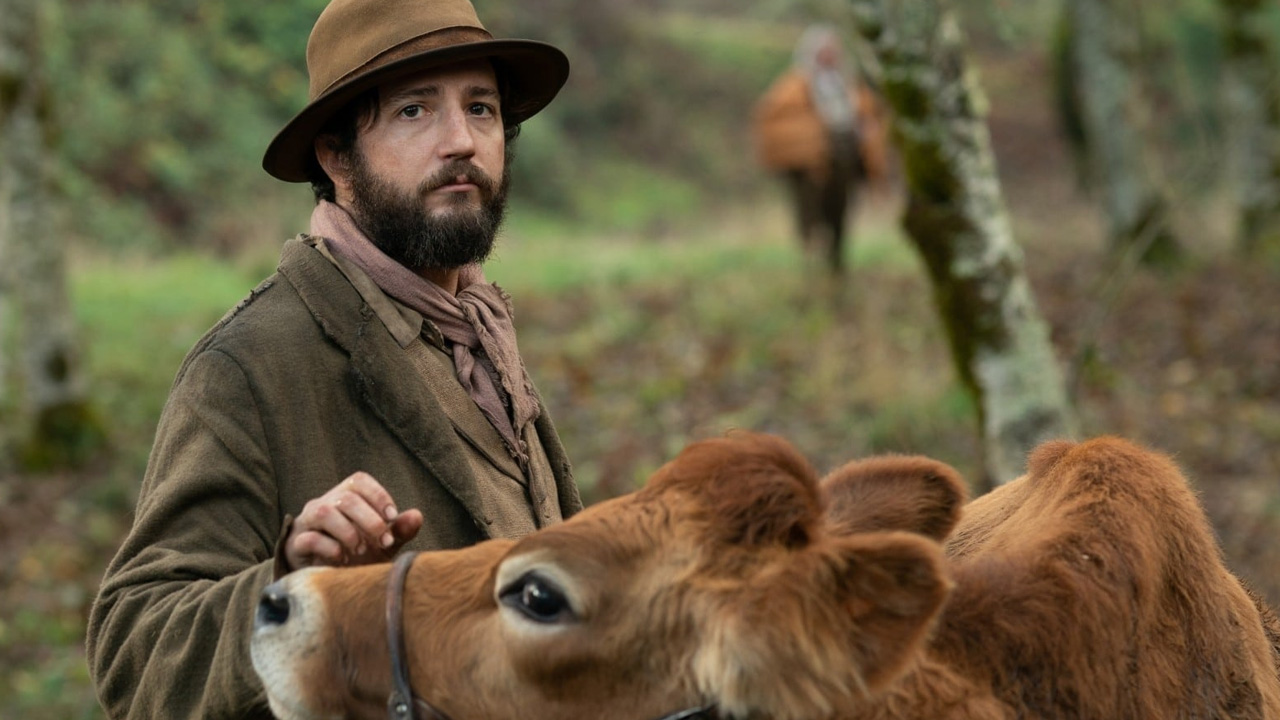 New to rent & buy
Available from November 4
John Magaro (The Big Short) and Orion Lee (X + Y) are 19-century fur trappers out to make a fortune in this American drama from Kelly Reichardt (Certain Women).
Available from November 4
Essie Davis (The Babadook) and Thomasin McKenzie (Jojo Rabbit) star in this overcoming-adversity tale about a troubled mother of two fighting against the system to reunite with her children.
Available from November 4
Sandra (Clare Dunne), determined to provide her two young daughters with a home, decides to build one from scratch in this Sundance drama from filmmaker Phyllida Lloyd (Mamma Mia!).
Available from November 18
With five angry men chasing him, the Man in the Hat jumps in a small Fiat 500 and drives through France in this light-hearted (and dialogue-free) comedy.
Available from November 18
Oscar winner Juliette Binoche (The English Patient) leads this French comedy as a recent widow who takes over her and her late husband's housekeeping school, only to discover it's close to bankruptcy.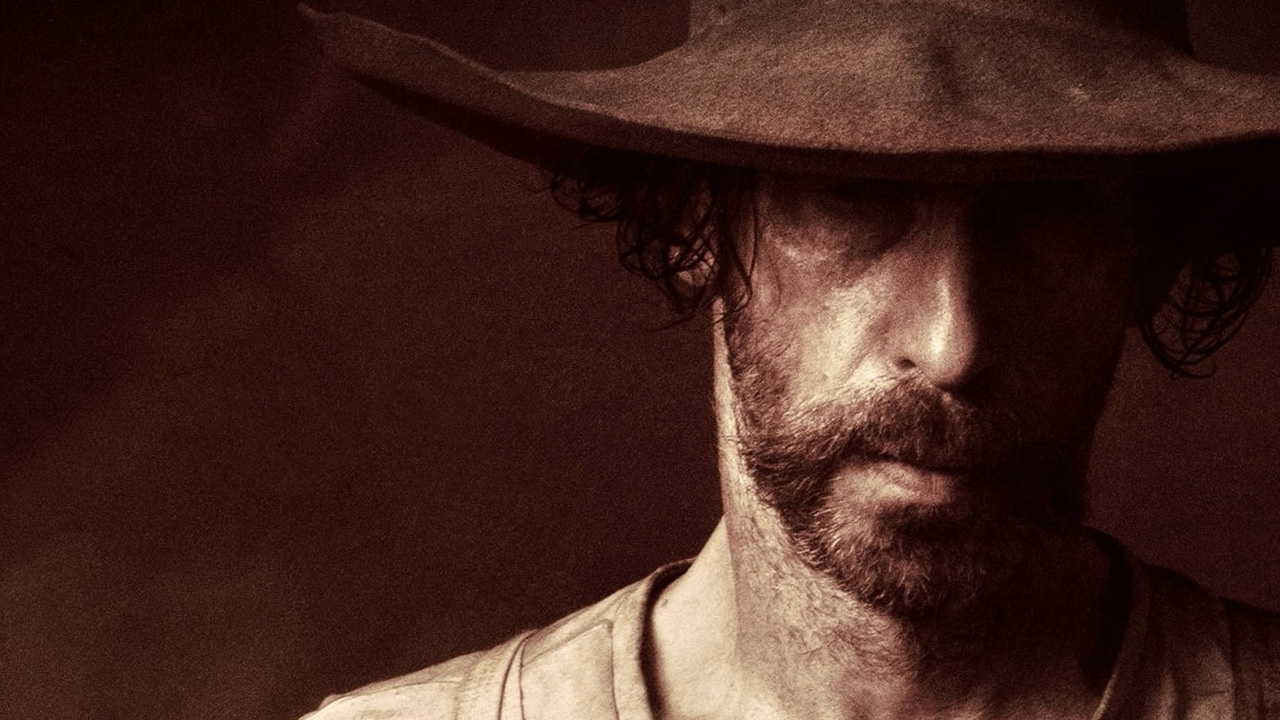 Available from November 24
Tim Blake Nelson (O Brother, Where Art Thou) leads this Western as mild-mannered farmer Henry. When he and his son takes in an injured man with a satchel of cash, it soon invites a whole lot of trouble that resurrects a side of Henry his son never knew about.
Available from November 10

Shea Whigham (Kong: Skull Island) leads this suspense drama as a social worker assigned to the care of the daughter of a single mother (Olivia Munn, The Predator). When the dad returns from prison and pulls the family back into a life of crime, it forces the social worker to intervene.
Available from November 4
Two movie producers (Robert De Niro, Zach Braff) are pushed by an angry debt collector (Morgan Freeman) to attempt an insurance scam involving an aging and reckless actor (Tommy Lee Jones). If the star dies, they get a pay-out, but it's not as easy as it seems.
Available from November 4
After being the victims of fraud, a group of neighbours plan to steal their money back in this comedic underdog film from Argentina.
Available from November 24
The writing-directing feature debut of Emmy nominee Lisa Joy (Westworld) is a sci-fi romance about a private eye who has the ability to enter his clients' most cherished memories. Stars Hugh Jackman, Rebecca Ferguson and Cliff Curtis.