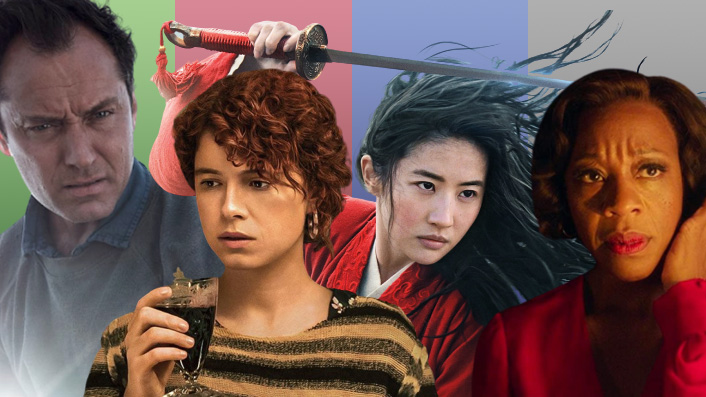 New to NZ streaming services this September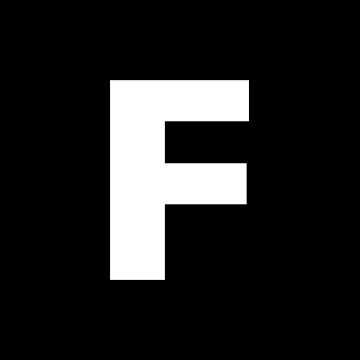 ---
September brings a mighty amount of new shows and films to Aotearoa. Check out this month's highlights coming to all the big streaming services in New Zealand.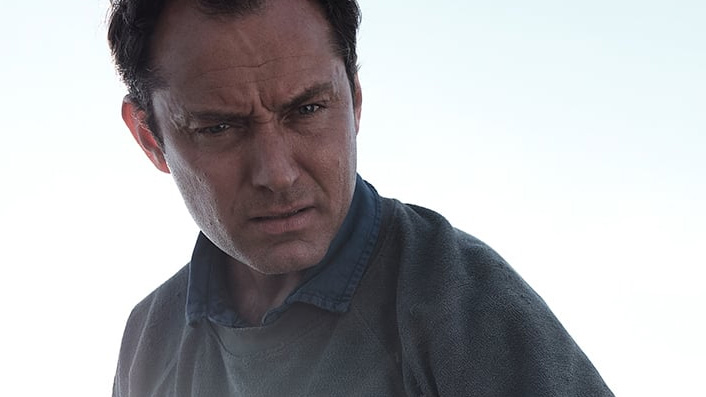 New to Neon
First episode streaming from 15 September (fast-tracked weekly)
Oscar nominees Jude Law (Contagion) and Naomie Harris (Moonlight) star in this HBO limited series centred on a seemingly peaceful island off the British coast that starts to play tricks on the mind of a visitor who can't find a way out.
Season 1 & 2 streaming from 1 September

Saturday Night Live veteran Aidy Bryant leads this half-hour comedy series as a young woman looking to make changes in her life without changing her body.
Streaming from 4 September

A couple flee an oppressive family for the town of Pelorus in this eight-part series from author Sarah-Kate Lynch. However, when one of them disappears, the missing person's case opens up a dirty chest of secrets. An international co-production set in New Zealand's Marlborough Sounds.
See also:
* Everything on Neon this September
* Everything on Netflix this September
* All new streaming movies & series
Streaming from 29 September

Chris Rock, Ben Whishaw and Jason Schwartzman lead the new season of the Coen Brothers-honouring anthology series following a criminal syndicate war in 1950 Kansas City.
Streaming from 20 September

Two young British soldiers attempt to deliver a message that could save 1,600 men in this continuous-shot WWI drama from Sam Mendes (Skyfall). Winner of Best Director and Best Film at the 2020 BAFTAs and Golden Globes.
Streaming from 27 September

A bride's (Samara Weaving) wedding night takes a dark turn when her rich, eccentric new in-laws (Adam Brody, Henry Czerny, Andie MacDowell) force her to take part in a deadly game.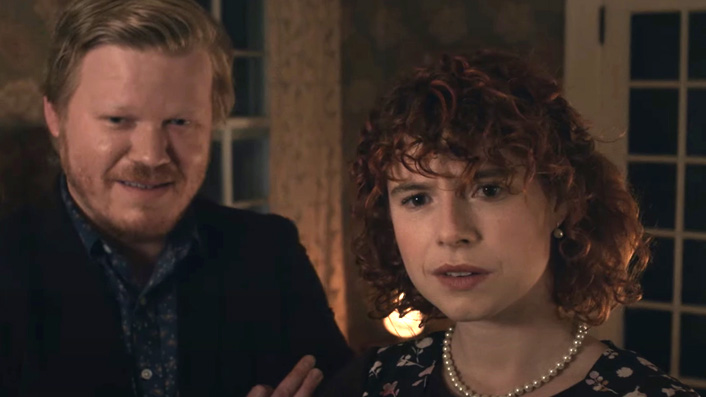 New to Netflix
Streaming from 4 September

In the latest film from Oscar-winning filmmaker Charlie Kaufman (Synecdoche, New York), a woman (Jessie Buckley) is thinking about breaking up with her boyfriend (Jesse Plemons) only to find herself spiraling down a psychological rabbit hole after making an unexpected detour with him on a road trip.
Streaming from 16 September

In 1960s Southern Ohio, the psychological effects from World War II still take hold in a backwoods town – one that breeds a threatening cast of characters who are about to collide. Stars Tom Holland, Robert Pattinson, Riley Keough, Jason Clarke, Sebastian Stan, Bill Skarsgård and Mia Wasikowska.
Sign up for Flicks updates
Streaming from 18 September

Emmy and Golden Globe-winner Sarah Paulson (American Crime Story) is Mildred Ratched, the bitter and jaded nurse from One Flew Over the Cuckoo's Nest, in this origin series that follows her infamous rise within the mental health care system of 1947.
Streaming from 25 September

A stay-at-home dad and former sneakers addict is forced back into the game of hunting rare kicks after one of his old friend's schemes leaves him out of pocket. Created by the writer of Uncle Drew.
Streaming from 14 September

Eddie Redmayne returns to take on Gellert Grindelwald (Johnny Depp) in the second instalment of J.K. Rowling's fantasy adventure series. Jude Law co-stars as a young Dumbledore, who seeks help from Newt Scamander (Redmayne).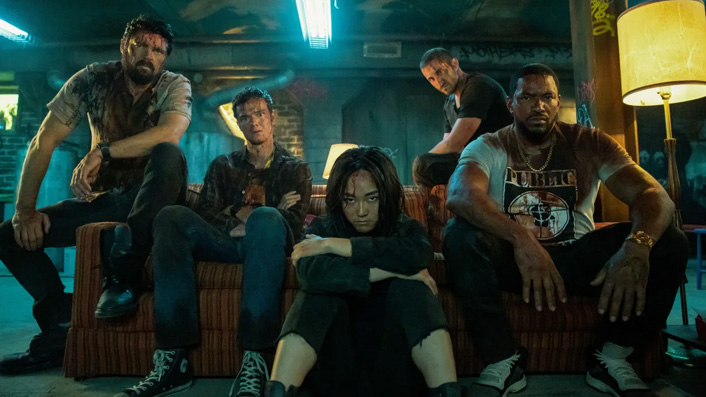 New to Prime Video
First three eps streaming from 4 September (fast-tracked weekly)

Kiwi legends Karl Urban and Antony Starr return to Prime Video's hit R-rated superhero series. Having almost succeeded in killing the corrupted superheroes, Butcher (Urban) and the gang look to finish the job. However, with Homelander (Starr) unhinged, it'll prove even more dangerous and violent than last time.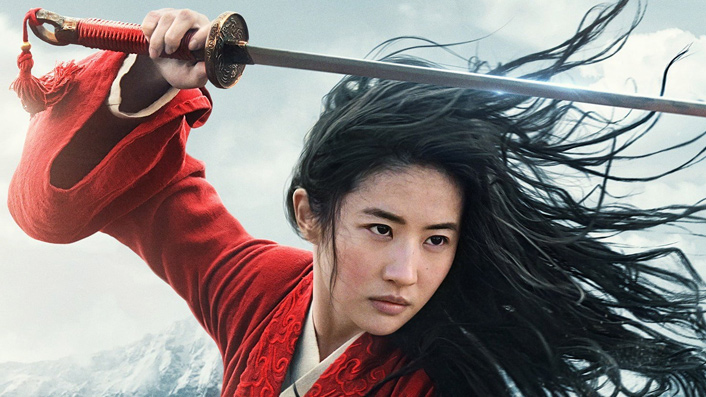 New to Disney+
Streaming from 4 September

Disney's live-action remake of the 1998 animated musical Mulan promises to be an epic reimagining of the story of Chinese folk legend Hua Mulan, a fictitious character who originated in around 400 A.D. Directed by Kiwi filmmaker Niki Caro (Whale Rider), the film sadly skips cinemas for Disney's streaming service under a new one-off "premium" fee for subscribers (find out what that means here).
Streaming from 25 September

A group of teenagers, each second-born children of royalty, discover they have unique powers and attend a top-secret school to learn more in this Disney+ exclusive movie.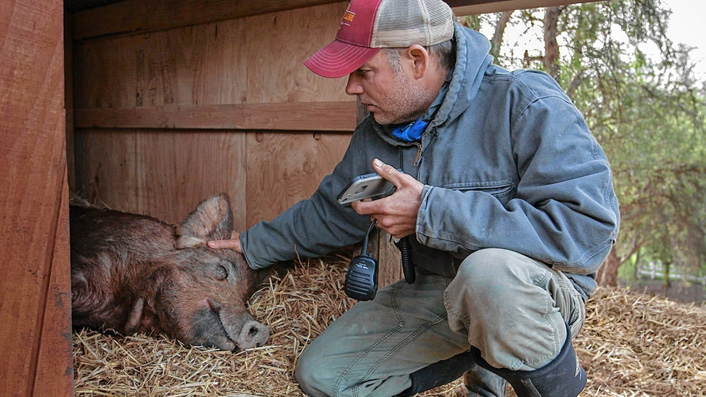 New to DocPlay
Streaming from 17 September

Festival circuit hit documentary that follows filmmaker John Chester, his wife and their dog as they chase their dream to set up a sustainable farm – with zero experience.
Streaming from 21 September

The documentary filmmakers behind Weiner take an inside look at four lawsuits that pit the American Civil Liberties Union against the Trump administration.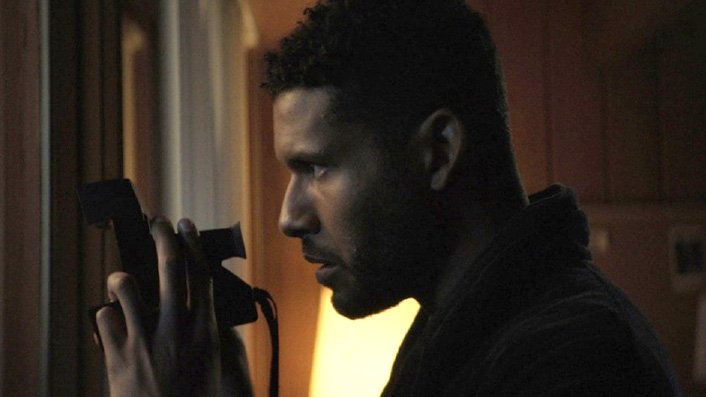 New to Shudder
Streaming from 17 September

Ari Cohen (It) and Jeffrey Bowyer-Chapman (American Horror Story) play a couple with a teenage daughter (Jennifer Laporte) who move to a small town for a better quality of life. But this seemingly ideal place takes a shocking turn when their neighbours throw a very strange party.
Streaming from 24 September

Musician Glenn Danzig makes his filmmaking feature debut with this adaptation of his own comics, an erotic horror anthology that promises to bring "ghoulish tales of bloodlust, murder, the occult and the forbidden."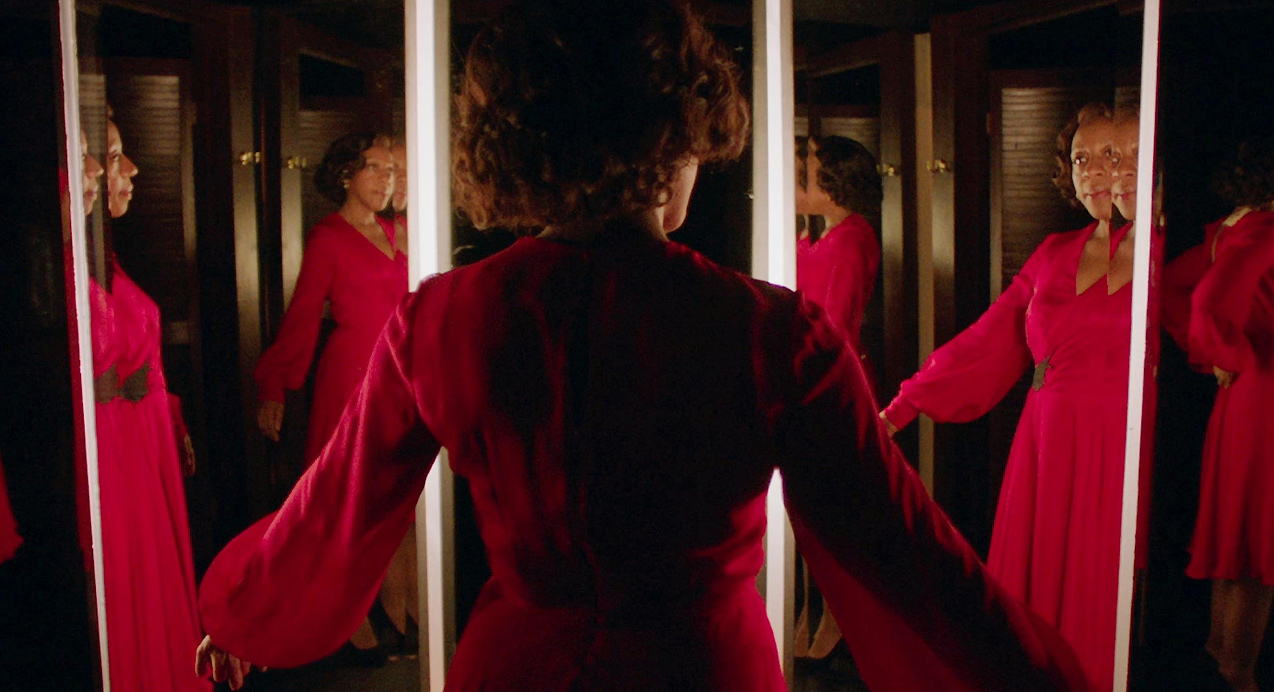 New to rent & buy
Available from 2 September

In an eerie department store, a cursed dress passes from person to person, corrupting their lives in this surreal horror from Peter Strickland (Berberian Sound Studio). Ranked the #1 film in our Best of NZIFF 2019 list.
Available from 2 September

While struggling to process his parents' divorce, a young lad confronts his next-door neighbour who he suspects is possessed by a 1,000-year-old witch in this occult horror.
Available from 10 September

Rob Brydon and Steve Coogan rejoin Palme d'Or-nominated director Michael Winterbottom for the next adventure in their European comedy travelogue series.
Available from 16 September

Over the course of a single day, we follow Jane (Julia Garner, Ozark), a recently appointed junior assistant to an entertainment mogul as she performs her daily tasks while deflecting flak from all corners. As the pressure mounts and the abuses accumulate, she resolves to take a stand – only to realise the true depth of the system of which she is now part.
Available from 16 September

Oscar nominee Jessie Eisenberg (The Social Network) leads this World War II drama based on the true story of Jewish Boy Scouts who worked with the French Resistance to save the lives of ten thousand orphans. Co-stars Clémence Poésy (In Bruges) and screen legend Ed Harris.
Available from 16 September

Two-time Oscar-nominated screenwriter William Nicholson (Gladiator) directs fellow Academy Award veteran Annette Bening (20th Century Women) and Golden Globe winner Bill Nighy (Their Finest) in this relationship drama that sees a father telling his son that he plans to leave his mother.