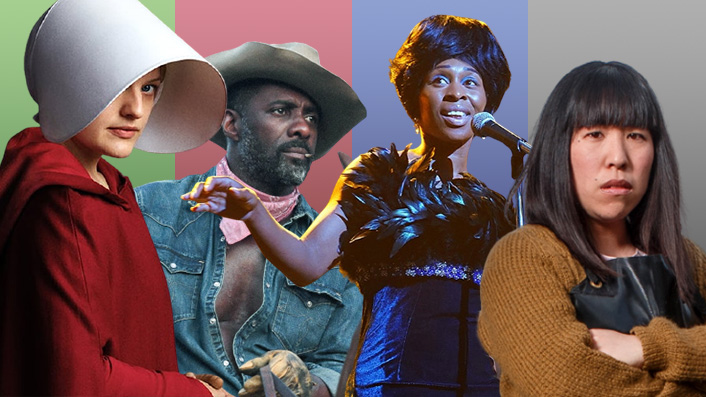 New to NZ streaming services this April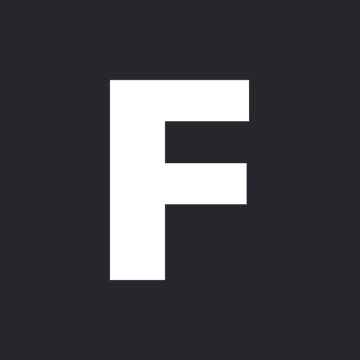 ---
No foolin'—this April is golden for new shows and films on Aotearoa's streaming services. Check out our handpicked highlights for each provider.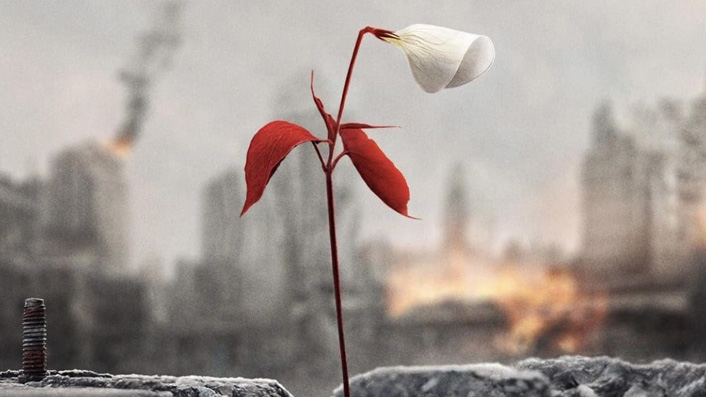 New to Neon
Available from 29 April
Elisabeth Moss returns for Hulu's Golden Globe-winning hit series, an adaptation of Margaret Atwood's novel.
See also:
* Everything on Neon this April
* Everything on Netflix this April
* All new streaming movies & series
Available from 12 April
HBO's new sci-fi action series, set during the last years of Victoria's reign, follows the survival story of a select few Londoners (most of them women) who possess strange supernatural abilities.
Available from 19 April
This seven-part limited series puts the almighty Kate Winslet in the shoes of a small-town Pennsylvania detective investigating a local murder while trying to keep her life from falling apart.
Available from 17 April
The hit comedy-drama about a woman in her 40s, constantly mistaken for being in her mid-20s, reaches its seventh and final season. Haven't checked it out yet? Lucky for you, all previous seasons just arrived on Neon.
Available from 5 April
Two men who definitely aren't mistaken for twentysomethings, Bill and Ted are now fathers and must jump through time once again to save the world in this sequel that "has turned out to be better than it perhaps any right to be…"
Available from 15 April
Last year's praised New Zealand drama charts the evolution of a gang member across three decades. As Daniel Rutledge states in his review: "It is a fascinating and deeply sad look at the cycle of violence."
Available from 4 April
If four hours of Zack Snyder's Justice League wasn't enough, now you can experience a special black-and-white version of the director's cut.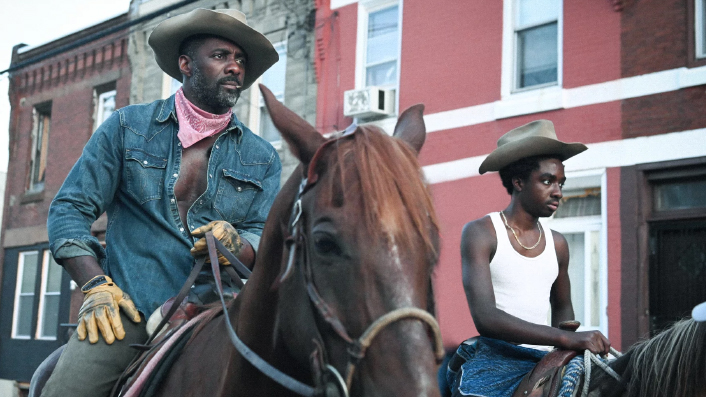 New to Netflix
Available from 2 April
Idris Elba and Stranger Things star Caleb McLaughlin lead this modern-day drama about a young man sent to live with his estranged father for the summer. Rebellious in nature, the teenager finds himself wrapped up in Philadelphia's tight community of Black cowboys.
Available from 7 April
Deep dive docuseries covering one of the most notorious art thefts in history involving a staggering $500 million in stolen artworks by the likes of Rembrandt, Johannes Vermeer, Edgar Degas, and Édouard Manet.
Available from 14 April
Dylan O'Brien (The Maze Runner) leads this post-apocalypse action-comedy as a survivor of a "monsterpocalypse" who leaves his bunker after years of shelter and braves the creature-inhabited Earth in order to find his high school sweetheart. Nominated for the Academy Award for Best Visual Effects.
Available from 22 April
The small crew aboard a two-year-long mission to Mars find they have an unexpected passenger, one who is as surprised to find himself in space as they are. Anna Kendrick and Toni Collette join Daniel Dae Kim and Shamier Anderson for this space thriller from the director of 2018's Arctic.
Life in Colour with David Attenborough
Available from 22 April
In a new series, nature documentary icon David Attenborough reveals the extraordinary ways in which animals use colour: to win a mate, to fight off rivals and to warn enemies.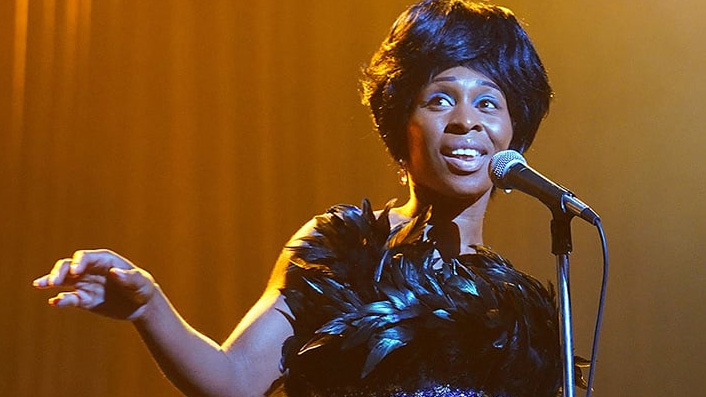 New to Disney+
Available from 30 April
In this third season of National Geographic's Genius series, Oscar-nominee Cynthia Erivo (Harriet) is the great Aretha Franklin with Golden Globe-nominee Courtney B Vance as CL Franklin.
Available from 9 April
The alien family in the animated comedy from the co-creator of Rick and Morty return for a new season (and they're still stuck on the living hellscape known as Planet Earth).
Available from 16 April
Stood down from his role as a college basketball coach, one temperamental man must now teach an elite all-girls private high school in this Disney series.
Available from 16 April
National Geographic's five-part experience through nature. No story. No narrator. Just the sights of vast landscapes from across the natural world, accompanied by a score from Massive Attack's Neil Davidge.
Available from 2 April
The cult classic, Emmy-winning animated micro-series from Samurai Jack creator Genndy Tartakovsky finds a home this month on Disney's streaming platforms alongside other Star Wars tales like… Caravan of Courage: An Ewok Adventure and Ewoks: The Battle for Endor.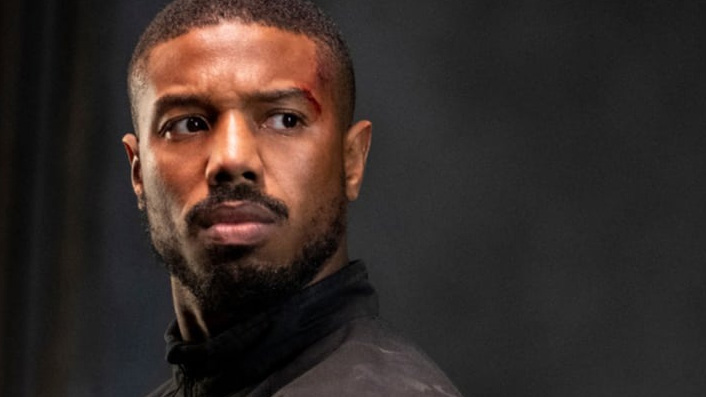 New to Prime Video
Available from 30 April
Michael B. Jordan (Creed) leads this action thriller based on Tom Clancy's novel as an ex-Navy SEAL out for revenge against the Baltimore drug lord that murdered his girlfriend.
Available from 9 April
In this 10-episode horror series, a Black American family moves into a seemingly idyllic house in an all-white neighbourhood. But when malevolent forces appear, their new home turns into a living nightmare.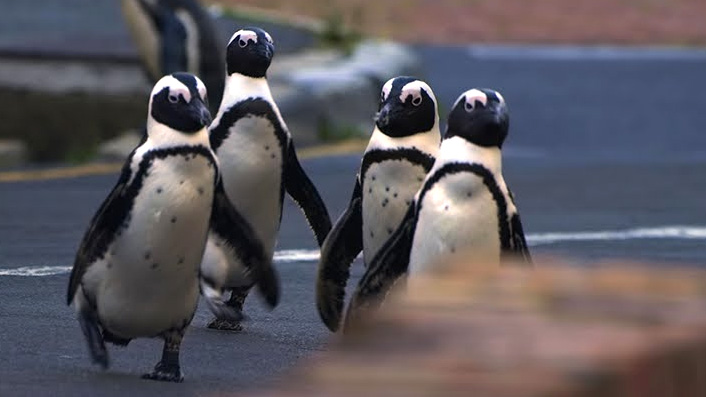 New to Apple+
Available from 16 April
David Attenborough takes the viewer through life during the 2020 COVID-19 global lockdown, and how nature started to reclaim what was lost, in this one-hour BBC documentary special.
Available from 30 April
In this series adaptation of Paul Theroux's novel, a seemingly normal American family suddenly find themselves on the run and fleeing for Mexico when the father (Emmy-winner Justin Theroux), an inventor and radical idealist, discovers the US government is after him.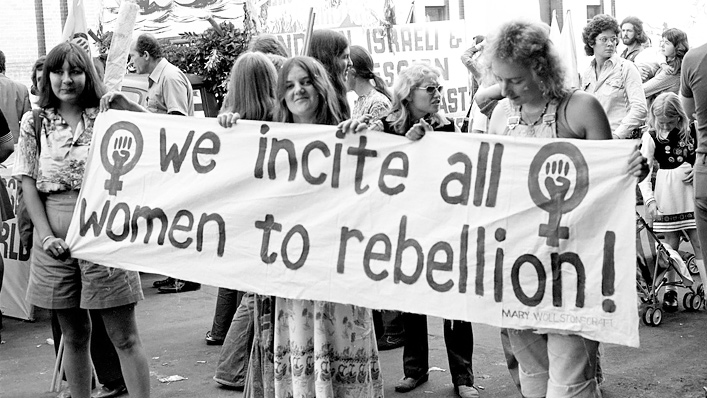 New to DocPlay
Available from 8 April
Interweaving archival footage and personal accounts from activists, this documentary paints a picture of the Women's Liberation Movement (1965 -1975) in Australia.
Available from 22 April
Documentary biopic detailing the life and career of Oliver Sacks, the legendary neurologist and storyteller who battled drug addiction and homophobia as well as the medical establishment.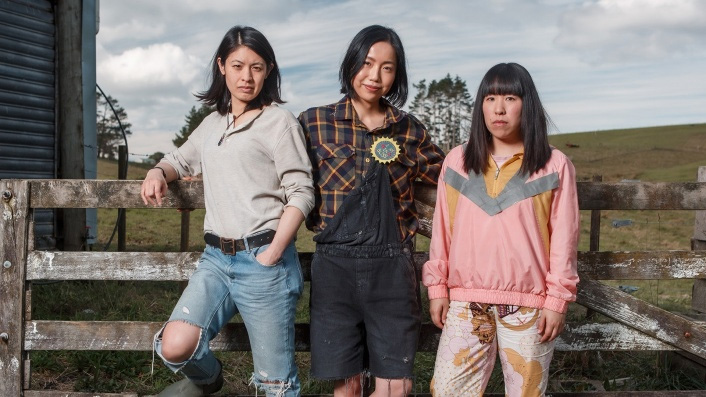 New to TVNZ
Available from 19 April
Friday Night Bites stars Ally Xue, Perlina Lau and JJ Fong lead this Aotearoa dystopian series as farmers in the near-future where a plague has killed off 99% of men on Earth. One dark night, the trio accidentally run into the rarest of creatures—a man.
Jandal Burn: Season 2
Available from 12 April
The animated slacker comedy from New Zealand studio Mukpuddy (Tumeke Space) returns, with Frickin' Dangerous Bro's Pax Assadi and Billy T Award-winner Kura Forrester also returning as the voices of kiwifruit Kev and kiwi bird Puku.
Available from 22 April
Emmy-nominee Harriet Walter (Sense and Sensibility) and Golden Globe-nominee Frances O'Conner (The Missing) lead this cross-generation Australian drama where relatives share an obsession about death and how to die with dignity.
Available from 2 April
Richard Dormer (Game of Thrones) leads this tongue-in-cheek fantasy series based on the characters from Terry Pratchett's Discworld novels, following a group of misfits tasked with thwarting a plot to resurrect a world-ending dragon.
Available from 12 April
Before he became known for playing a super-rich guy with a sex dungeon, Jamie Dornan starred as a serial killer hidden in plain sight while being hunted by Gillian Anderson. Now, all three seasons of the hit BBC crime thriller arrive on TVNZ On Demand.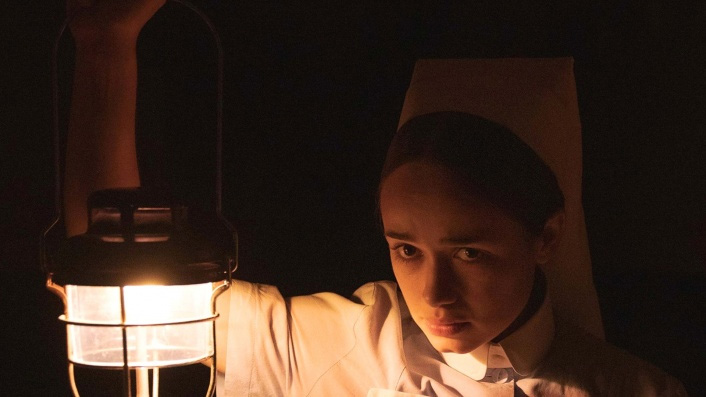 New to Shudder
Available from 8 April
In a dilapidated 1973 British hospital, a young nurse working the night shift must suddenly deal with a terrifying presence after the power switches off across the country.
Creepshow: Season 2
Available from 1 April
Shudder's original Creepshow series returns with a brand new anthology of terror tales.
2021 Fangoria Chainsaw Awards
Playing live 19 April from midday NZT
Wished the Oscars were a little more… horror-y? Then this is the awards show you've been bleeding for. This year's big nominees include The Invisible Man, Freaky, Relic, Color Out of Space and Possessor.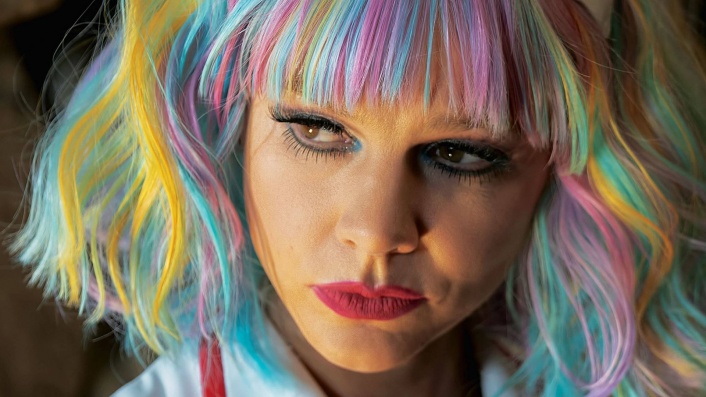 New to Rent and Buy
Available from 7 April
A young woman (Carey Mulligan) tries to right a wrong from her past by taking revenge on predatory men in this Oscar-nominee for Best Picture.
Available from 8 April
Henry Golding (Crazy Rich Asians) leads this romance drama from the BAFTA-nominated director of Lilting as a British Vietnamese man who, after fleeing Saigon because of the Vietnam War, returns.
Available from 28 April
Meryl Streep reunites with director Steven Soderbergh playing a seasoned author on a cruise in writing limbo. Co-stars Dianne Wiest and Candice Bergen play her longtime friends as well as Lucas Hedges (Lady Bird) as her nephew, the film was shot during an actual week-long cruise with paying customers aboard.
Available from 21 April
Naomi Watts is a paralysed wife and mother who, along with her photographer husband (Andrew Lincoln, TV's The Walking Dead), finds solace in rescuing and raising a magpie chick in this true story drama.
Available from 14 April
In this action-horror film by Kiwi director Roseanne Liang, Chloë Grace Moretz plays a World War II pilot on a secret mission. Forced to board a plane with an all-male crew who question her identity, she must suddenly relay and confront a threat hidden in the clouds.
Available from 21 April
While hiking the Appalachian Trail, a group of friends stray off course and into a deadly land inhabited by a hidden community of mountain dwellers in this horror from the director of The Domestics.
Available from 8 April
Matteo Garrone, two-time BAFTA-nominated director of Dogman and Gomorra, helms this live-action take on the beloved fairytale.
Available from 8 April
An intrepid UK couple sets out to drive their 1936 Rolls Royce across India to Bangladesh for a festival in this indie road trip documentary.
Available from 8 April
Boasting unprecedented access to Liverpool Football Club, this documentary follows the 2019/20 Premier League winning season.