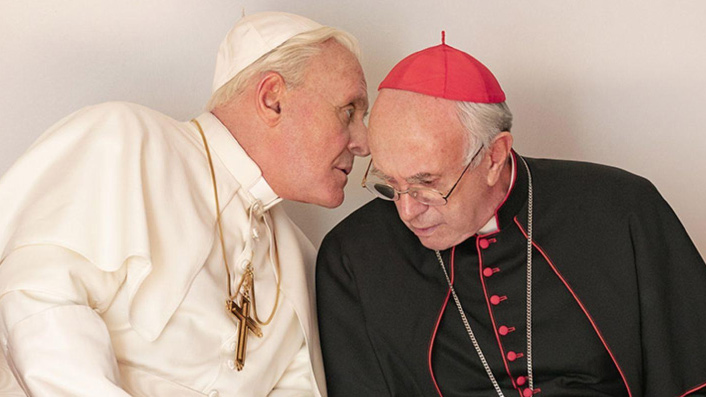 Netflix's The Two Popes sidesteps controversy for Vatican bromance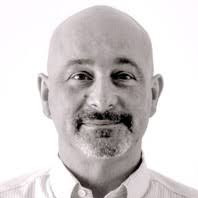 ---
Netflix's drama, going behind the Vatican walls and inspired by true events, is in limited release in cinemas before it begins streaming December 20.
As Adam Fresco writes, the pairing of Anthony Hopkins and Jonathan Pryce provides an acting masterclass, but the film feels based on wishful, feel-good fiction, rather than thorny fact.
Kiwi screenwriter Anthony McCarten (Bohemian Rhapsody) imagines the 2009 meeting between reformist Argentine Cardinal—and future Pope Francis —Jorge Bergoglio (Jonathan Pryce), and then Pope Benedict XVI, Joseph Ratzinger (Anthony Hopkins). Bergoglio wants permission to retire, but the thoughtful, introspective Holy Father has other ideas. Directed by Fernando Meirelles (City of God), it's a tale reliant on the Welsh acting duo to succeed as both a wry comedy and dry drama. At its core a tale of bonding, the story is most entertaining when the two match wits, but gets somewhat less involving as their bromance blossoms, to the point of watching soccer together on the telly.
Raising issues, but never confronting them, this is a beautifully shot, but nonetheless deeply theatrical and sentimental tale. In sidestepping controversy, it trips over its own moral shoelaces with, for example, flashbacks to Bergoglio's youth in Argentina, but none to Ratzinger's stint in Austria's Hitler Youth. And, whilst child abuse in the Catholic Church is mentioned, it's rapidly jettisoned in favour of undeniably entertaining banter and intellectual dueling.
Sign up for Flicks updates
Neither a Vatican recruitment ad, nor an atheist takedown, The Two Popes finds a cosy seat on the fence. Yet no matter how simplified, sanitised or improbable, it's an entertaining and often amusing introduction to the big issues of theology, morality, society and politics facing modern Catholicism. There is a supporting cast, but the focus remains firmly on Hopkins and Pryce, who turn their charm dials up to eleven, investing their characters with subtle nuances and realistic traits. Nonetheless, despite the acting masterclass, clever humour and sumptuous visuals, it's a film that feels based on wishful, feel-good fiction, rather than thorny fact.