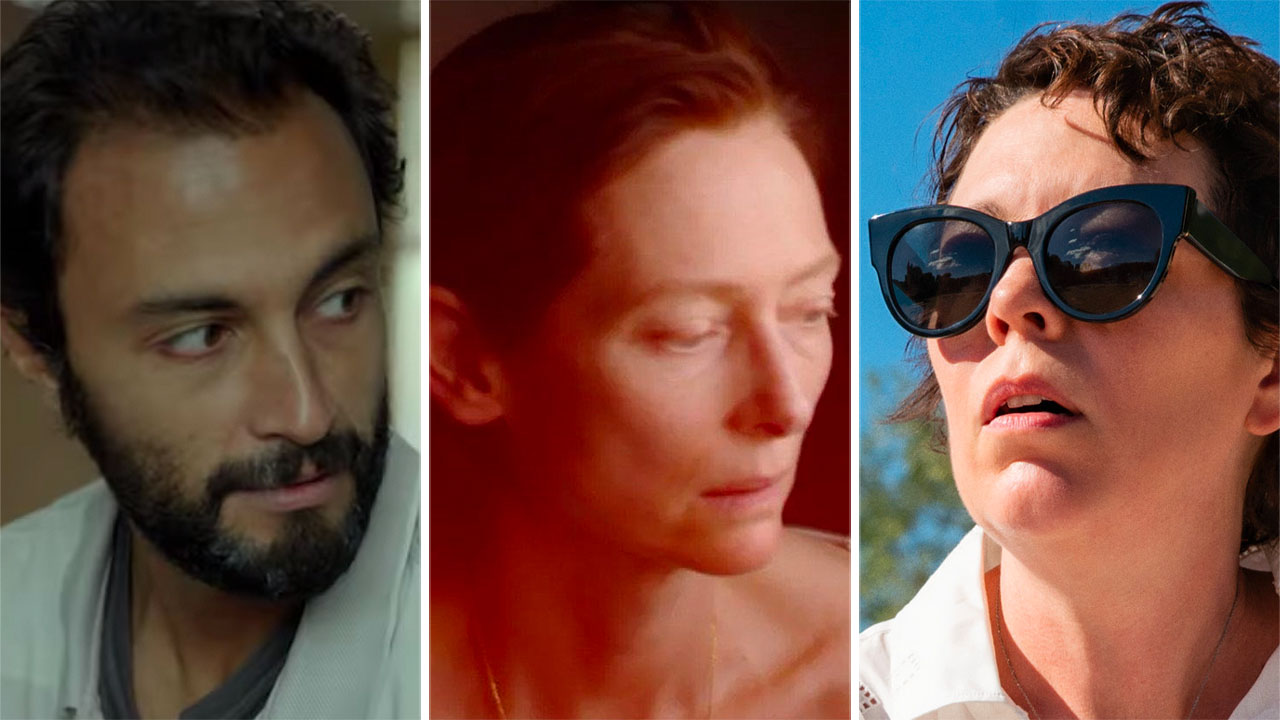 NZIFF 2021 mini-reviews (our latest reviews)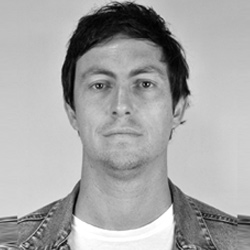 ---
Our writers have been watching a ton of films playing as part of Whānau Mārama: New Zealand International Film Festival 2021.
This year's festival features plenty of gems (even if they might not all be available throughout Aotearoa). Our team of keen reviewers has been busy watching, and rendering their verdicts.
Keep checking this page for the latest mini-reviews, and you can also dive into the full list of reviews, divided alphabetically below.
All 2021 mini-reviews:
Latest reviews | A – D | E – J | K – M | N – R | S – Z
See also:
* All our Q&As with this year's filmmakers
* All our other NZIFF coverage
Mark Hunt – The Fight of His Life
A magnificently gifted fighter blessed with softly-spoken, straight-talking charisma, Mark Hunt is a deserving subject of this biographical doco. Hunt's life story is at turns grim, inspirational and cautionary—and his ascent to the pinnacle of global kickboxing and mixed martial arts is thrilling to see. Hard to get around the lack of UFC fight footage though, robbing the film of third act excitement. 100% the fault of a spiteful fighting organisation, it seems like there's nothing else the filmmakers could have done, but it is nevertheless a disappointing end to a winning doco. STEVE NEWALL
President
An extraordinary account of the 2018 Zimbabwe election from the perspective of presidential candidate Nelson Chamisa, this does a great job laying out its stakes for the unfamiliar, before unspooling like a masterful political thriller. The kind of documentary where you occasionally can't believe what you're seeing, and where unguarded expressions caught on camera speak volumes about a country's clouded history. TONY STAMP
Notturno
Features the kind of gut-churning moments you might expect, from grieving mothers and traumatised children, alongside long tranquil stretches that aim to show the beauty of the Middle East. The imagery is stunning, sometimes featuring people arranged into perfectly-composed tableaux, unsettling and mythologising in equal measure. TONY STAMP
Fiona Clark: Unafraid
Seeing just a tiny percentage of Fiona Clark's extraordinarily diverse back catalogue, I was reminded how lucky we are to have some of the battles fought for marginalised causes documented with the unique perspective of someone who lived amongst it. With infinite care and empathy for her subjects, ranging from the 70s Trans and Gay Lib scene to the impact on local Iwi from ongoing systemic environmental destruction from industrial and farming discharge into the Waitara River near her home in Taranaki, Fiona instigates change and acceptance by hard working can-do example. Lula Cucchiara captures an intimate portrait of this fascinating NZ photography icon and the communities she both supports and participates actively in. SARAH VOON
Apples
This stylishly spare debut film by Greek writer/director/producer Christos Nikou with its sombre, diffused lighting and pleasing palette, explores the often solitary process of dealing with grief and loss. Protagonist Ari succumbs to the widespread pandemic of random incurable amnesia and is referred to a facility set up specially to offer some new memories to the unfortunates whose loved ones don't claim them. Gently paced and laced with black humour amongst the confusion, even the chicest French navy pyjamas and a singular purpose—to complete the New Identity programme with its socially dubious prompts and old school tasks, can't dispel the ache in the air. SARAH VOON
Mass
Written and directed by Franz Kranz (the stoner guy from The Cabin in the Woods to the likes of you and me) Mass tackles a pretty big (and very grim) topic for a first time filmmaker: school shootings. Joining two sets of parents (Jason Isaacs, Martha Plimpton, Ann Dowd and Reed Birney) in the aftermath of one such event—parents of a victim and parents of the perpetrator—as they sit down for the first time to discuss what one son did to the other. Set in a single room and told in near real-time as the couples have their harrowing conversation, Mass is about as fun as it sounds—but also manages to illuminate an issue that is rarely discussed coherently. With performances as good as you would expect from the likes of Dowd (and an unexpectedly good one from Isaacs!) Mass will likely penetrate deepest in the country where these things are a regular occurrence, but remains a moving, if rough, watch for everyone else. KATIE PARKER
After Love
Watching duelling emotions play across Joanna Scanlan's face as she pieces the puzzle together in a devastatingly accomplished performance as Mary/Fahima, an English Pakistani middle aged woman whose recently deceased husband kept secrets of the whole-other-family-across-the-ditch type, is just so exquisitely uncomfortable. Not afraid to linger his lens, Writer/Director Aleem Khan observes Mary's grief stricken curiosity and simultaneous enlightenment with a non-judgemental eye, exploring the intricacies of duality with elegantly framed care across all facets of this film. SARAH VOON
Riders of Justice
The colour of a Christmas gift is the metaphorical beating wings of a butterfly, setting in motion a stream of violently funny events in this revenge buddy flick from Danish writer/director Anders Thomas Jensen. A bumbling statistician having a bad day becomes convinced an accident was no accident and persuades an unlikely group of dudes, including bereaved army vet Markus (Mads Mikkelsen) to accompany him in his quest. A crash course in Danish could help as the dialogue is rapid fire hilarious and you really don't want to miss out on the action! SARAH VOON
All Light Everywhere
Perhaps my brain has simply melted from the various trials and tribulations of the past few months, but All Light Everywhere, a documentary/visual essay about surveillance technology, and in particular police body cams, was the kind of combination of boring, tedious and overly cerebral that makes me feel like I'm going insane when I look it up later to find everyone else loved it. Told with monotone narration by someone who introduces themselves as "an actor who will give life to the whole at the centre of this film" All Light Everywhere relies on its audience's single minded thirst for knowledge to overcome the many obstacles it sets to pay attention. It is, in my opinion, a shame as the subject matter seems important—but I will never know because I just could not for the life of me focus on this unbelievably dull film. KATIE PARKER
After Love
While the story of a suddenly widowed woman uncovering her late husband's unsettling secret is hardly a new one, After Love, the debut feature from English-Pakistani film-maker Aleem Khan, goes against the odds to tell it in a way that is entirely new. Following Mary Hussein, a white brit who converted to Islam at a young age to be with her husband, Khan breaks the mold with both atypical subject matter and soft, subtle approach to a situation usually ripe with melodrama. With a truly extraordinary performance from Joanna Scanlan (The Thick of It) at its heart, After Love finds complexity and compassion in a tale that usually ends up a tragedy. KATIE PARKER
Midnight
If you're willing to ignore the plot holes, coincidences, and poor policing, then South Korean writer/director Kwon Oh-seung's first feature is a blast. A disarmingly charming, and devilishly cunning, serial-killer hunts a hearing-impaired daughter and mum, unfortunate enough to cross his blood-spattered path. Cue high tension chase and escapes, with the pace, taut set-pieces, and slick direction just fast and furious enough to outrun the narrative inconsistencies plaguing the plot. ADAM FRESCO
Karen Dalton: In My Own Time
If you've ever listened to Karen Dalton sing you won't be surprised to find she had a very hard life. Told through the recollections of friends and family and Dalton's own diary (narrated by Angel Olsen) this film feels like an honest and compassionate portrait of a woman driven very much by her art making, and held back by her struggle with her mental health. This documentary is heartbreaking, beautiful and full of love—much like Dalton's music. RACHEL ASHBY
There Is No 'I' in Threesome
The least erotic film about sexual relations I've ever seen, this movie is grotty in such an inherently New Zealand way as to be disturbing. What at first seems like a portrait of unbearable humiliation slowly morphs into something much worse. The polyamorous don't need my defence and won't be receiving it, but I would caveat that this film is less a portrait of a lifestyle and more a portrait of one singularly insufferable man. Personally I hated the viewing experience—numerous scenes made me feel physically ill—but I do think it has something to say about the way a documentary filmmaker can wield a narrative, and also about how psycho it is to document every moment of your life for an audience. Interesting in the way that watching a car crash in slow motion is interesting. AMANDA JANE ROBINSON
The Lost Daughter
Not sure if fans of psychological thrillers will agree 100% with The Lost Daughter described that way, it's more an uneasy, unsettling drama where the main mystery lies around what lurks within Olivia Colman's outwardly polite main character. As you'd expect from Colman, there's an acting masterclass on offer as the film explores her relationship to motherhood, fleshed out by flashbacks scenes in which Colman's character is played by an also excellent Jessie Buckley (first-time director Maggie Gyllenhaal has unsurprisingly made quite an excellent actor-heavy film with Dakota Johnson and IRL husband Peter Sarsgaard on board). Bonus—those of us itching to get back into cinemas will cheer one particular scene where Colman snaps and gives rather more than a "shhh" to the absolute worst kind of people in the world… Yes, movie talkers/interrupters. STEVE NEWALL
Memoria
So at first I was like, "Woah!", and then I was like, "Okaaaaay…", then I was like, "Booooring", but then I was like, "Holy shit this is amazing", and then I was like, "Am I still awake?", and then at the end I was like, "What the fuuuuck?", but then I was like, "Oh, you know what? That was actually stunning". This is the exact film someone who prefers the latest Transformers sequel imagines when they're mocking their friend for loving the NZIFF, in a great way. Tilda 4 eva! MATTHEW CRAWLEY
There Is No 'I' in Threesome
New Zealander Jan Oliver Lucks and his fiancée's decision to film their experiment in open relationships ends up a cautionary tale. Emotionally, it turns out, polyamory can get complicated pretty quickly. When his partner leaves him, holding one half of their unfinished film, Lucks resorts to—well, let's just say, as an experiment in form, melding fact and fantasy, it's captivating until the final act. There may be no "I" in threesome, but there sure is a "ding" in that ending. ADAM FRESCO
Wheel of Fortune and Fantasy
For a film with a ten minute monologue about sucking testicles, Wheel of Fortune and Fantasy is an oddly flat and ponderous affair. An anthology of three vignettes exploring the sliding doors of friendship and romance, there are some genuinely transcendent and touching moments (gazing deep into the precious and ephemeral beauty of basic human connection kind of thing). Unfortunately, in a two hour movie that is non-stop dialogue, they feel a little few and far between. AMELIA BERRY
Yellow Cat
Eat your heart out Borat, because absurdist rom-com caper Yellow Cat is the real deal, a film from Kazakhstan that's funny, moving, and delightfully absurd. Director Adilkhan Yerzhanov delivers the tale of a love-struck, film-geek gangster, with "a girl, gun and a dream", trying to build a cinema in the mountains of Kazakhstan. It's a beautifully-shot, delightfully off-kilter, slow-build, arthouse, minimalist meander—encompassing comedy, tragedy, movie references galore, and enough quirk to make Wes Anderson and Aki Kaurismäki proud. ADAM FRESCO
A Hero
Winner of this year's Cannes Grand Prix, this tense, spiraling drama about a man on two-day leave from debtor's prison is further proof that director Asghar Farhadi never misses. Moral dilemmas abound as dignity and deception weave a tight, tangled web. A gripping watch from one of Iran's finest auteurs. AMANDA JANE ROBINSON
There Is No 'I' in Threesome
With a totally bananas last minute twist that'll leave you questioning the very nature of documentary, it feels like even saying that is maybe giving too much away. Suffice it to say, if a relentlessly intimate (penis pumps, makeshift douches, vegan cookery) portrait of a relationship in downward spiral sounds like your cup of tea, then fill your boots! AMELIA BERRY
Mandibles
In which intrepid filmmaker Quentin Dupieux attempts to answer the timeless question, "What if Dumb and Dumber was remade starring the French Bill and Ted? Oh, and a giant fucking fly"…This might not quite be the z-grade gross-out you're anticipating, but come for the ridiculous premise, and stay for the actually quite sweet and gently funny flick. MATTHEW CRAWLEY
Memoria
Thai director Apichatpong Weerasethakul is that film festival favourite—an artist delivering glacially slow, meditative movies, requiring several days, and strong coffees, to mull over. The plot? Tilda Swinton travels to Colombia and notices a weird sound. The result? Love it or, like me, find yourself nodding off, lulled by the hypnotic beauty of a long, slow, philosophical, wandering. Divine or dull, depending on your tolerance for dreamy, art-house oddities, and just how long you're willing to tolerate Tilda getting her Swinton on. ADAM FRESCO
Fiona Clark: Unafraid
Fiona Clark's endearing personality shines through in this documentary portrait—rivalling her exemplary photography when it comes to the most memorable aspects of this wonderful film. Imagine with dismay people being shocked by Clark's emotionally vibrant and technically superb photography of queer culture; marvel at when Aotearoa had only two TV channels but still sustained a 90-minute weekly arts programme (Kaleidoscope); and adore the relationship between Clark and her subjects (and Clark and her parents, sob). Finding myself a dairy factory to live in ASAP. STEVE NEWALL
Millie Lies Low
Everyone's saying it, which won't stop me: Ana Scotney is exceptional here, her performance elevating this tale of a young woman working through the consequences of an impulsive decision (to bluff her way through a prestigious trip to New York she hasn't actually taken). Scotney's presence has always been a boon to films she's appeared in, here she sells the complexity, humanity and vulnerability of Millie, showcasing dramatic and comedic chops to an extent that it's impossible to imagine this without her. Hard recommend. STEVE NEWALL
Signed, Theo Schoon 
A basalt solid doco on the life of the legendary Theodorus Johannes "Theo" Schoon, the Dutch/Javanse maverick known mostly for his documentation of Māori cave paintings which he turned into his 'own' work and incredible photographs of mud pools etc starting in the1940s. The film reveals a rich and action packed backstory and some incredible archival gems. The word 'problematic' hangs over Theo like a norwester due to appropriation, colonial fuckery and his personality but the portrait director Luit Bieringa paints is complex and fascinating. PAUL CASSERLY
'Til Kingdom Come
The uneasy and frankly weird as fuck relationship between American evangelicals and Israeli Jews is explored here in a doco by an Israeli filmmaker trying to make sense of it all. As we see, "relationship" isn't really the right word—it's basically one way traffic as evangelicals are urged to donate to Israel which will achieve two awesome things: immediate blessings and also the acceleration of Armageddon, yay! Not didactic, instead surprisingly gentle, we're left to draw our own conclusions (and perhaps remain as puzzled by human beings as we were before the film). STEVE NEWALL
Millie Lies Low
Unfolds with a generous amount of (sometimes excruciating) long takes focused firmly on Ana Scotney's face, and boy is she up to the task. An incredible performance in a film that throws you into its milieu before catching you up; crackingly paced, beautifully shot, deeply moving and often very funny. Slightly shocked there isn't more buzz around this one, but I assume there will be soon. TONY STAMP
Riders of Justice
Tonally weird Danish comedy-thriller sees a superbly hirsute Mads Mikkelsen play an action man-of-few-words coerced out of grief for his dead wife and into a campaign of violent revenge. An odd trio of nerds and tech-heads convince him that he's mourning the consequences of a deliberate act rather than an accident, and (eventually) off they go to fuck some bad dudes up. Their bickering is a highlight, the action unflinching, and while it can't reach the heights of the Mikkelsen-starring Another Round, Riders of Justice has its own interesting and unpredictable things to say about masculinity and grief. STEVE NEWALL
Midnight
Nasty nocturnal deaf-sploitation nailbiter favours stabby, savage jolts, unrelenting pace and shambolic cat-and-mouse mayhem over sound logic and rich characterisation. Kinda silly all-up—felt like half the running time was devoted to breathless foot-chases—but sporadically exciting in the moment, with neat twist ending administering an extra visceral kick to warrant enough of a recommendation for thriller fans. AARON YAP
Karen Dalton: In My Own Time
The music of Karen Dalton is, I have always thought, like the sort of secret it's a quiet thrill to share. Made lovingly, with even-handed reverence and honesty, this documentary about a troubled but properly incredible folk-singing anti-hero serves to paint a fuller picture of a life lived two steps ahead of the spotlight. MATTHEW CRAWLEY
The Sadness
Oh hell yeah! This ultra-ULTRA-violent Taiwanese flick is a fantastic addition to the crazed maniacs horror subgenre. It's not very original plot-wise, but is original where it matters: with its glorious amounts of gore. Think the Hell scenes from Event Horizon combined with the insane level of fake blood used in Braindead, but sprinkle on top the super nasty and depraved sexualised vibe of a 90s Hong Kong Category III film. Loved it. DANIEL RUTLEDGE
Millie Lies Low
This, after her work in Cousins and The Breaker Upperers, really hammers home just what a star Ana Scotney is. Amusing and charming enough with plenty of dramatic scenes to pull lightly at the heartstrings, Millie Lies Low is solid. But years from now when she's massive in Hollywood, what I'll remember this film for is being the first that was entirely Scotney's and just how impressively she knocked it out of the park. DANIEL RUTLEDGE
The Killing of Two Lovers
A slow-rot art thriller that opens with a man pointing a gun at his sleeping wife and her lover. That moment completely colours the rest of the experience, which mainly consists of said man being a good father and trying to mend his marriage. He's actually quite likeable, if you ignore the fact he was going to shoot two innocent people, which you can't, creating a disorientingly tense and gloomy experience aided by tight-grip direction, boxed-in compositions, mind-infesting sound design, sparse editing, and the icy small-town setting. Some may find the ending dull; I found it quietly unsettling. LIAM MAGUREN
Millie Lies Low
A star-making performance from Ana Scotney clinches this tense character drama about a little white lie that spirals out of control. A clever script expertly taps into postgraduate dread, that unmoored period so neatly referred to as "finding yourself". What's a little deception when you aren't even sure who you are at your core? Fitting for a film about an architecture student, Millie Lies Low utilises urban Pōneke masterfully, grounding the drama in a firm sense of place, familiar yet recontextualised in all its grit and glory. A strong feature debut from director Michelle Savill. AMANDA JANE ROBINSON
Apples
Low-key take on a big idea follows a new case of amnesia in a wave mysteriously sweeping through Greek society. For some of those afflicted, as seen here, there's no family to be reunited with to help reacquaint them with their past. Following one man as he participates in a state programme to bed in a new identity, Apples remains gently opaque until the lead's background is confirmed in a moving ending. STEVE NEWALL
All 2021 mini-reviews:
Latest reviews | A – D | E – J | K – M | N – R | S – Z