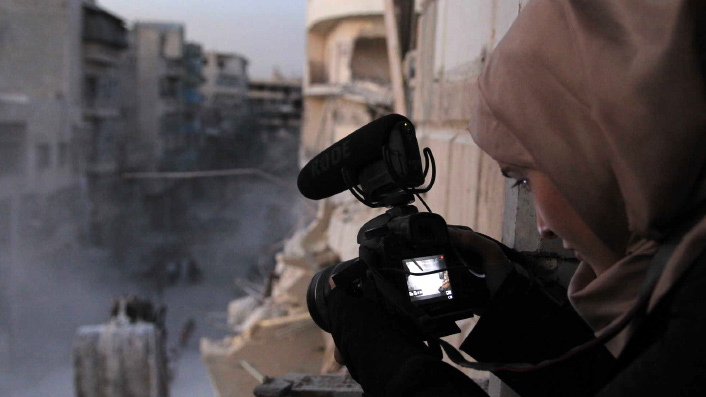 Oscar nominated doco For Sama is absolutely essential viewing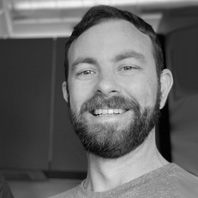 ---
A BAFTA and Cannes award-winning—and Oscar-nominated—documentary shot over five years,  For Sama tells the story of a young woman's journey through love, war and motherhood in wartorn Aleppo, Syria. Daniel Rutledge labels it both harrowing and achingly beautiful.
It's one thing to watch or read a news item about the Assad regime attacking Syrian civilians with chlorine gas, or Russian bombers systematically destroying every hospital in Aleppo, one after the other. It's something altogether different to experience an intimate portrait of five years living in that conflict-plagued city condensed into a feature-length film. This is an extraordinary documentary, both one family's video diary of the war and a fly-on-the-wall journal of the last hospital in Aleppo.
It's for me the most effective film about conflict in the Middle East since 5 Broken Cameras, to which it bears striking similarities. Both start out as home videos that are intimate accounts of young families who will soon be welcoming new additions. And both transform amateur camera people into documentary filmmakers unexpectedly capturing devastating oppression first-hand, For Sama's being perhaps the greatest tragedy of our generation.
Sign up for Flicks updates
Viewers should be warned: a lot of the victims of the Syrian Civil War are children and this film refuses to censor that. These days, we may be more numbed to seeing dead kids on screen than we ever have been before, but you'd have to be inhuman not to get shaken up by some of the raw horror showcased in this. And the horror is largely the point—this shit is still going on and it feels like we're all looking away, downplaying it, even forgetting it.
But For Sama is not simply a harrowing document of grotesque atrocities carried out in plain sight. It's also an achingly beautiful ode to the human spirit and its scenes of joy are another part of modern Syria's story you can't really get from short-form news. The age-old question of how much we should be willing to pay for freedom is the central message of this film, and the scenes showcasing that freedom are just as profound as the scenes showcasing its horrific price. Absolutely essential viewing and a testament to the power of film.