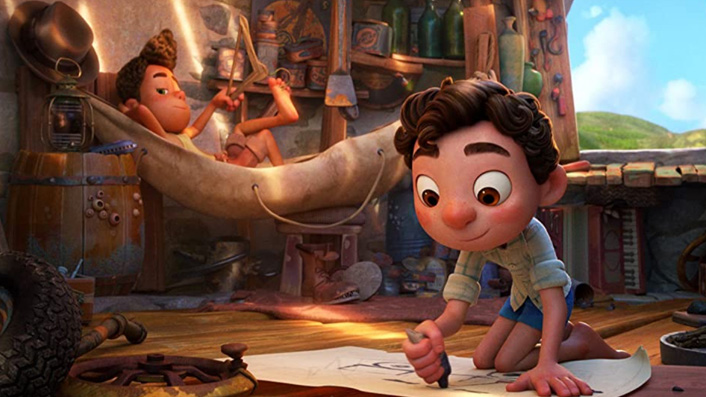 Pixar's hugely charming Luca is a super fun summer hangout film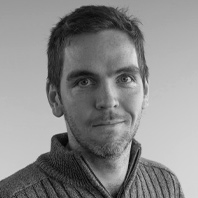 ---
Pixar's coming-of-age adventure Luca follows two boys and their newfound friendship during one summer in a beautiful seaside town on the Italian Riviera. With a focus on friendship over spectacle, Liam Maguren found plenty to love about this distinctive Pixar film.
Ten years ago, Pixar veteran Enrico Casarosa struck gold with his six-minute sensation La Luna. Playing before 2012's Brave, the fantastical Oscar-nominated short about Italian star-sweepers left a mighty impression—one that had many wondering what magic Casarosa could conjure next. That wonder is mostly rewarded with Luca, a super fun summer hangout film that prioritises friendship over spectacle.
Jacob Tremblay, child star of Oscar-winning drama Room, is simply perfect as wobbly-voiced Luca, a curious young sea monster forbidden by his parents from venturing onto the surface. Despite their ability to disguise themselves as human whenever they're dry, the risk is considered too great to take given they live beside a village full of fishermen and harpoons.
See also:
* Movies and shows now on Disney+
* All new streaming movies & series
Typically, Luca's curiosity gets the better of him, prompting a covert journey to human-land that skirts dangerously close to retreading Toy Story and Finding Nemo territory. While it's not glaringly obvious, there are enough scenes of hiding-in-plain-sight and parents-on-the-hunt to bring those films to mind.
Jack Dylan Grazer, who proved to be the right kind of annoying in both It and Shazam!, couldn't be better as Luca's new best sea monster friend Alberto. Walking with thoughtless swagger and talking with unearned confidence, Alberto encapsulates that one kid we all knew and looked up to (when we perhaps shouldn't have).
The film dedicates a lot of time to Luca and Alberto being mates and doing mate stuff like building bikes that don't work and jumping off ramps that don't stay still. When Giulia, voiced by superb newcomer Emma Berman, enters their lives, there's just as much time added to her and Luca nerding out over astrology and Pinocchio. The plot, which involves a triathlon and a moped of all things, doesn't really kick in until the 30-minute mark, and while certain storytelling scholars might consider that a major no-no, I personally loved Luca's unrushed approach to showing blossoming child friendships.
It's a move, I believe, Studio Ghibli legend Hayao Miyazaki would approve of. In fact, Pixar's entire art department seems to be reading from the Miyazaki playbook of how to make a location live forever in young people's minds. From the glistening stone-cobble walkways to the colourful towering architecture, from the bucket-loads of Italian culture seeping through the streets to the gorgeous riviera that made you wish our oceans were really that clean, Pixar has gone all in to make this one of their most memorable and live-in settings to date.
Heck, they even make pasta look as mouthwateringly delicious as any rice dish in a Studio Ghibli film. That's a crowning achievement in its own right.
It's also great to see the studio edging away from The Pixar Look. While last year's Soul flirted around with a bold visual approach, Luca fully embraces one with a style that contains remnants of traditional rubber hose animation and current CGI touches seemingly plucked from 2015's The Peanuts Movie and this year's The Mitchells vs. The Machines. By straying away from the tried-and-true, Luca becomes all the more distinctive in Pixar's catalogue, allowing all the aforementioned details to shine brighter.
Sign up for Flicks updates
The story, while simple, is made better because of these little touches. Luca's curiosity about the surface world makes complete sense when the world is this beautifully rendered. A twist that could have been an absolute eye-roll ends up being a total heart-puncher because of the trio's well-established friendship. Unfortunately, when it comes to the villagers' attitude towards sea monsters, all that gets wrapped up far too quickly with the neatest of bows, going against the feeling of ever-present danger.
It's one of the few things that prevent Luca from being top-tier Pixar, though being second-tier Pixar warrants a hearty recommendation nonetheless. Like La Luna before it, Luca's a hugely charming and memorable film that makes me wonder what magic Casarosa could conjure next.