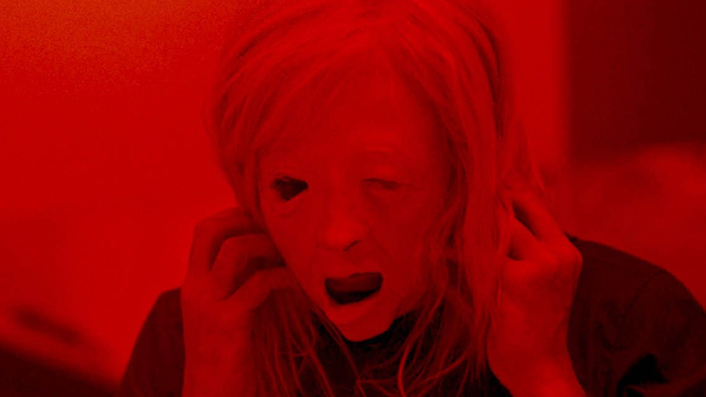 Possessor's scary, surreal sci-fi deserves instant cult status – if you can handle it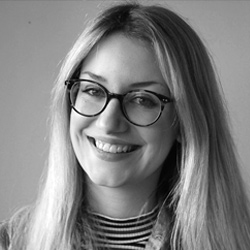 ---
Andrea Riseborough (Mandy) leads sci-fi horror Possessor, about a different kind of assassin – one that uses brain-implant tech and takes over other people's bodies to perform hits. As Katie Parker writes, Brandon Cronenberg's film (in select cinemas now) is the kind of scary, surreal sci-fi that deserves instant cult status.
As the bad year draws to a close, for some people the only thing to do is to cuddle up and relax with a movie that will soothe their aching minds; For others, this is the perfect time to sandblast their brains clean with something that will fuck them up for days or weeks to come: Possessor, the new film by Brandon Cronenberg (son to David Cronenberg), is firmly for the latter group, and the kind of scary, surreal sci-fi that deserves instant cult status.
See also:
* All movies now playing in cinema
* The best sci-fi/fantasy films of last decade
In this dread-filled vision of the not-so-distant future, technology has advanced to allow humans to literally possess one another—inhabiting a host body and doing what they will with it. Possessor follows Tasya (Andrea Riseborough), an assassin employed to kill unsuspecting targets under the guise of their nearest and dearest. Once the mission is complete, the host is killed and Tasya returns to her own body.
When Possessor begins, Tasya has barely finished one hit job before her boss and mentor (Jennifer Jason Leigh) has her embarking on another—this time in the body of Colin Tate (Christopher Abbott), whose proximity to (and antipathy toward) his fiance's tech tycoon father (Sean Bean) make him an ideal scapegoat for his future father-in-law's murder.
Sign up for Flicks updates
Things go awry however, when Tasya's host starts fighting back. As Colin regains control over his body she becomes stuck in it, and the two start to psychically merge—a process that is illustrated to haunting effect in a series of terrifying, beautiful and deeply buzzy visual interludes.
Both Riseborough and Abbott are excellent, with Abbott in particular turning in a remarkable performance as both Tasya and Colin violently merged into one. Leigh, meanwhile, is chilling as the slinky, menacing brains behind the operation, never really letting on what she wants out of this whole venture… that is, perhaps, until it is too late.
With its ruthless violence and highly stylised storytelling, Possessor will likely not be for everyone—either have a strong stomach or cover your eyes, because just like his dad, Cronenberg jr. has a gift for body horror. But, if you can handle it, this scathing, enigmatic film is the best sci-fi to hit screens in years, and an experience that you won't be able to get out of your head.