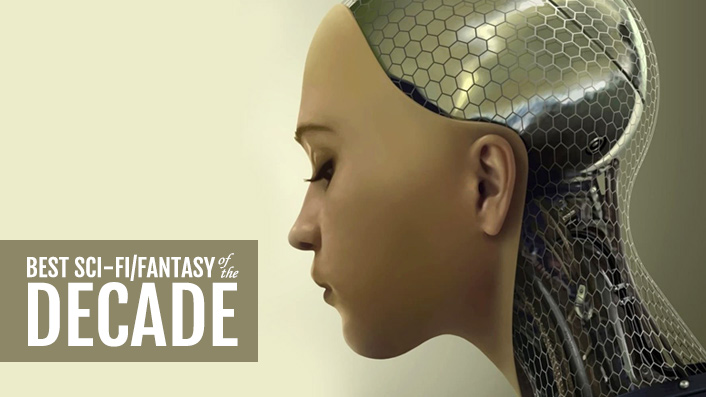 The best sci-fi/fantasy films of last decade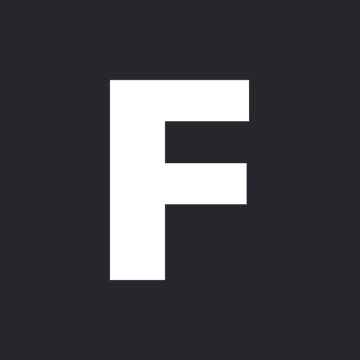 ---
Spaceships, aliens and cybernetics abound in our countdown of the best sci-fi of the decade—part of Flicks' best of last decade coverage. Some have enormous special effects budgets, others get by on the strength of their ideas and creative filmmaking—sometimes even a bit of both. There's plenty here for genre fans to enjoy and revisit for years to come.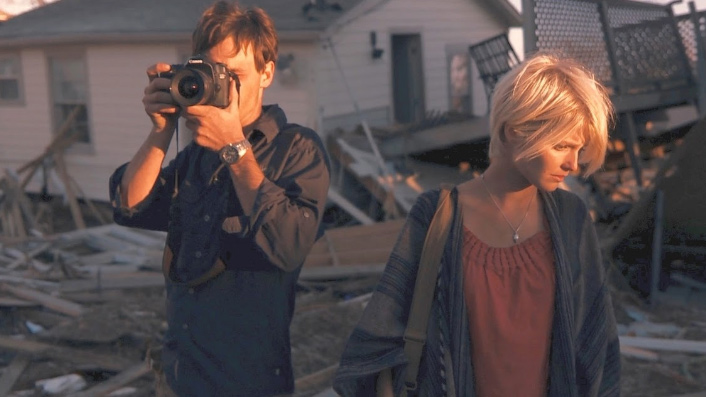 Where to watch
Gareth Edwards's indie debut (before going on to direct the significantly larger Godzilla and Rogue One: A Star Wars Story), Monsters is an atmospheric character study with minimal effects that shows how to wring the most of a miniscule budget. A photojournalist (Scoot McNairy) escorts his boss's daughter (Whitney Able) from Mexico to the US—and through a quarantined zone, inhabited by extraterrestrial creatures.
"Avoiding post-modern chuckles, money-shots or gimmicks, Monsters is remarkably confident in its simplicity." ANDREW HEDLEY, FLICKS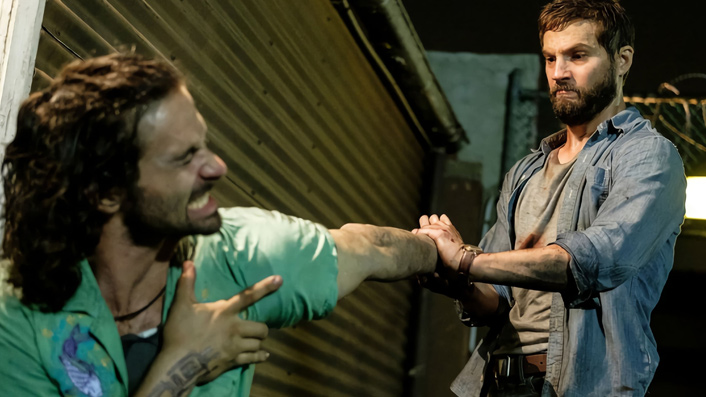 Where to watch
Saw and Insidious writer Leigh Whannell went sci-fi here without losing any of the gore, in a throwback to futuristic techno-horror of yore. Logan Marshall-Green is great as a quadriplegic given an implant to restore control of his body (or so it would seem), comically interacting with the tech as they embark together on a bloody revenge spree.
"A gleeful cyberpunk action thriller with both old-school charm and a contemporary feel, this is a premium example of a filmmaker keeping their ambitions restrained and nailing their targets with gusto." -DANIEL RUTLEDGE, FLICKS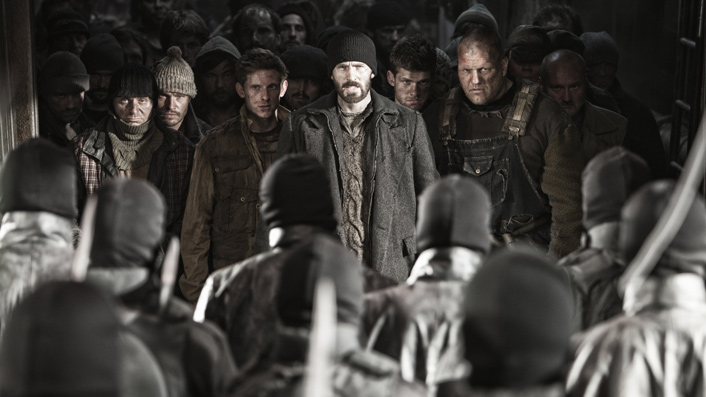 Where to watch
Bong Joon-Ho assembled a cast who reveled in the possibilities of this post-apocalyptic tale, none more so perhaps than an OTT Tilda Swinton (surprise, surprise). The last survivors of a global disaster travel on a train that's societally structured carriage-by-carriage—until revolutionary shit hits the fan. 
"The utter strangeness of its overt conceit – a class system ordered from front to back – clicks with moments of inexplicable oddness (Chris Evans slips over a fish) and distinctively peculiar characters that relish in the bombast of its colourful script." -LIAM MAGUREN, FLICKS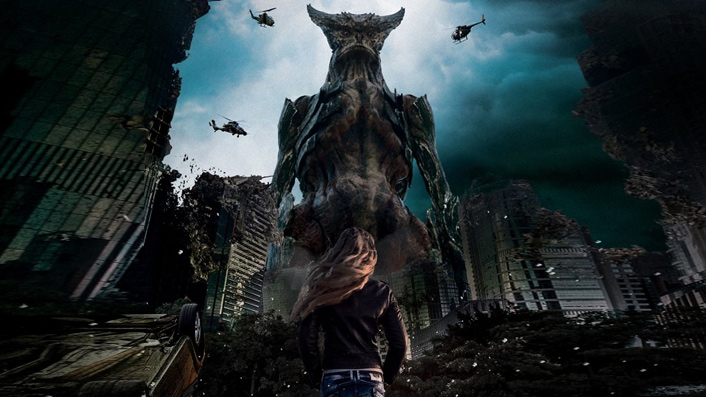 Where to watch
On the one hand this is a bleak comedy-drama about alcoholism and shitty dudes, but then there's also the bit that's about a giant monster terrorising Seoul. Both are interwoven, with the connection between Anne Hathaway's Gloria and the monster half a world away wonderfully explained over the course of the film, with emotional punches along the way.
"Perhaps the most audacious effort yet from writer/director Nacho Vigalondo – which says something off the back of time travel, alien, and online voyeurism pics." – STEVE NEWALL, FLICKS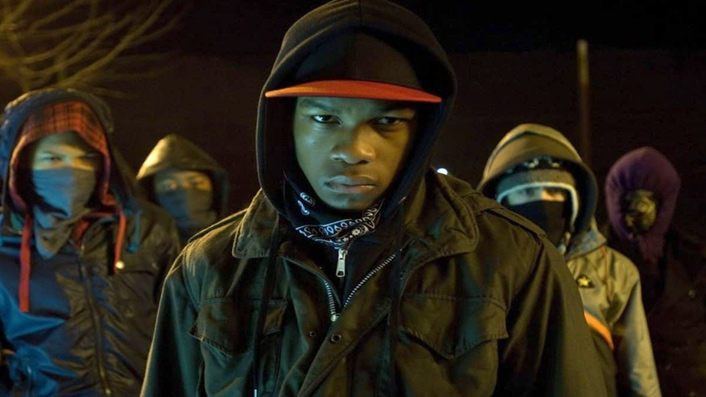 Where to watch
"Allow it." With those two words, the legend known as John Boyega was born. As Moses, the magnetic leader of a teenage gang in South London, Boyega made one hell of an impression in filmmaker Joe Cornish's beloved British alien invasion flick that saw the rebellious youngsters fight off neon-jawed extra-terrestrials within an inner-city block. Refreshingly distinctive, often funny, occasionally frightening, and unafraid to put kids in danger, Attack the Block cemented itself as a cult classic sci-fi.
"It's a doozy, offering tight and imaginative camerawork, electric thrills, and a sharp, twisty script that plays like a social satire." -THE NEW YORKER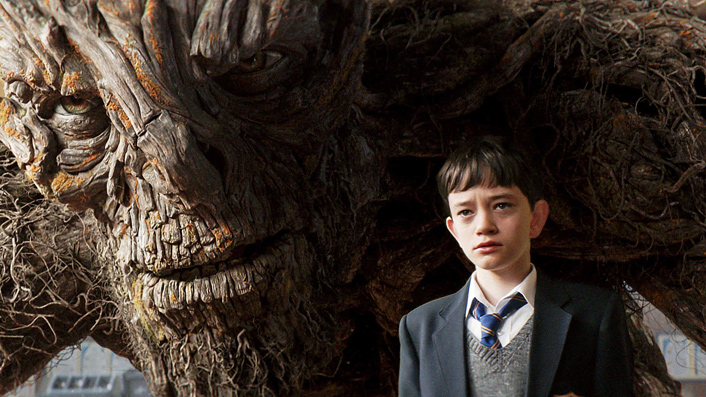 Where to watch
A lonely boy going through an unbearable situation—the terminal illness of his single mother (Felicity Jones)—receives guidance from a magical tree (voiced by Liam Neeson) who tells skewered fairy tales that help make sense of a seemingly senseless time. Young lead Lewis MacDougall is a revelation in a demanding role and director J.A. Bayona combines with regular cinematographer Oscar Faura to create a young adult fable that compels both the eyes and the heart.
"A Monster Calls explores the darkest of grey areas experienced at a tender age, creating a cinematic masterwork in visualised empathy." -LIAM MAGUREN, FLICKS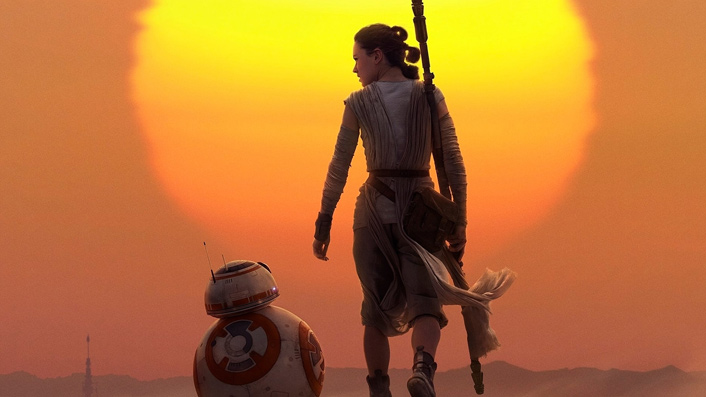 Where to watch
Kicking off a third trilogy (that all culminates in The Rise of Skywalker) JJ Abrams nailed how Star Wars films are supposed to look and feel, and united young and old in the excitement and potential of this universe. Great casting of a new trio of heroes matched how welcome it was to see old faces return to the screen, and holy shit was this a fun return to what a Star Wars movie should be. Now enter Rian Johnson…
"To exit the cinema with not just a sense of relief but joyous excitement says it all" -STEVE NEWALL, FLICKS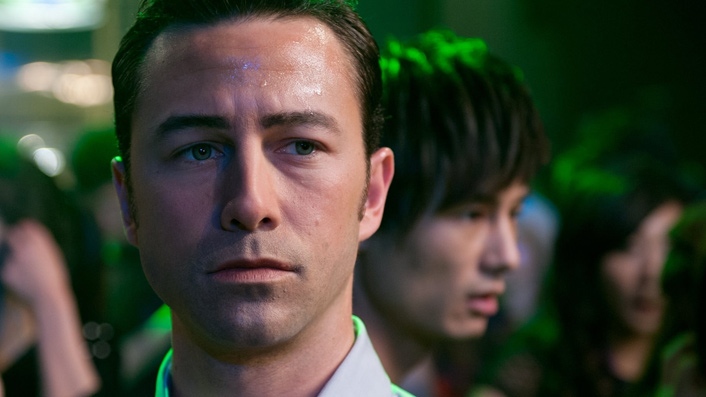 Where to watch
Speak of the devil. Rian Johnson's first foray into sci-fi was judged by Flicks critics as the #1 film of 2012. Mind-(straw?)-bending time travel sees a hitman (Joseph Gordon-Levitt) assassinate victims sent back in time from the future—and then an older version of himself (Bruce Willis). A richly realised world gives way to a more intimate rural ending, evidencing Johnson's interest in swerving away from audience expectations.
"If Johnson doesn't quite have the means to pull off a completely emotional ending, he deserves kudos for taking things into a slightly risky, left-field path that's all too rare in movies these days" -AARON YAP, FLICKS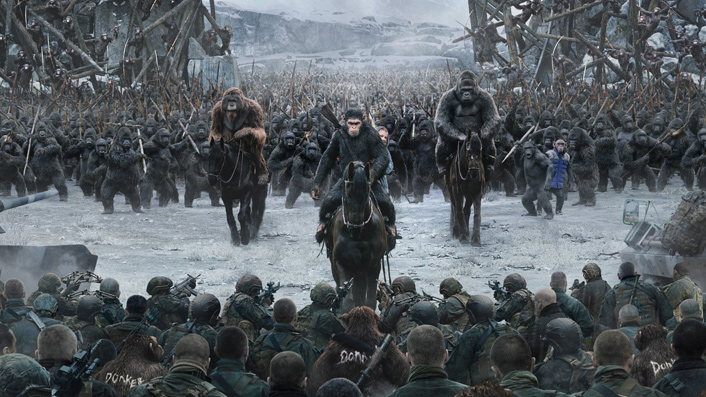 Where to watch
Rise got us comfortable with CGI apes, Battle established the rebooted franchise's ability to sell us on a functioning society, and this culmination made the most of preceding efforts to serve up a supremely satisfying war film. Woody Harrelson gets to go all Kurtz as the first full-blown villain of the series (he's even called The Colonel, for God's sake), and that's all fine and dandy, but we're here for those damn dirty apes, even to the point of forgiving some heavy-handed political metaphor-making.
"The collaboration between Andy Serkis and the digital artists that create Caesar is still miraculous, and watching him silently grapple with a decision is just as compelling as any super-powered slug-fest, if not more so." TONY STAMP, FLICKS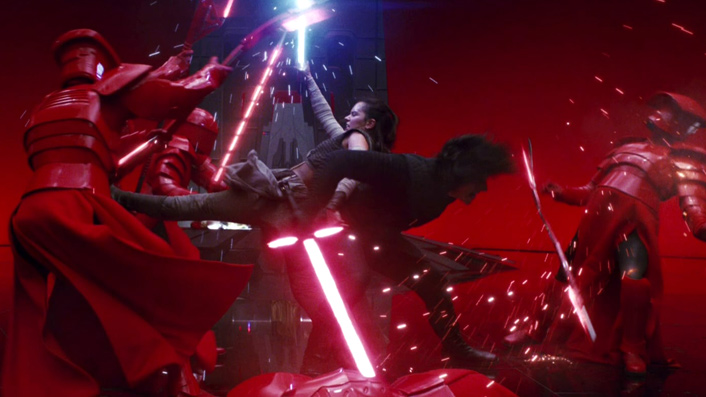 Where to watch
This most divisive Star Wars film neither ruined nor saved this franchise, so there. But from Luke's dismissive tossing away of a lightsaber to Poe's constant fucking up when acting the way previous films have suggested a manly maverick man should, Rian Johnson upended expectations. At a time when Star Wars content is struggling, his rejection of accepted wisdom made for intriguing and surprising viewing that's sure not short of spectacular sequences and emotional, note-perfect goodbyes. There, we said it.
"This film may not represent a significant upending of what we've come to expect from a Star Wars movie, but it nevertheless presents enough new ideas to constitute the most unpredictable and exciting entry in the series since 1980's widely revered The Empire Strikes Back." -DOMINIC CORRY, FLICKS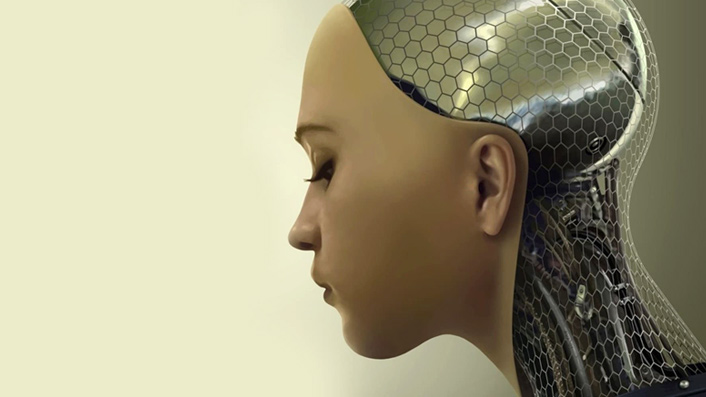 Where to watch
Proving his worth as a meticulous screenwriter with the likes of 28 Days Later and Dredd, Alex Garland made a stellar directorial debut with this man vs machine drama. With Domnhall Gleeson as a naive programmer, Oscar Isaac as a Goldbloom-esque scientist, and Alicia Vikander as potentially the first robot with human-level AI, the contained three-hander swirls mistrust and deception with uncomfortable thoughts on real-life technology that blurs the lines between sci-fi and sci-true. Be sure to appreciate the Oscar-winning CG work on Vikander's mechanical character.
"Sophisticated drama grapples with big sci-fi issues in an architecturally superb, if slightly claustrophobic environment, utilising a lean cast to examine issues of artificial intelligence while deftly negotiating a balance between scientific accuracy and watchability." -STEVE NEWALL, FLICKS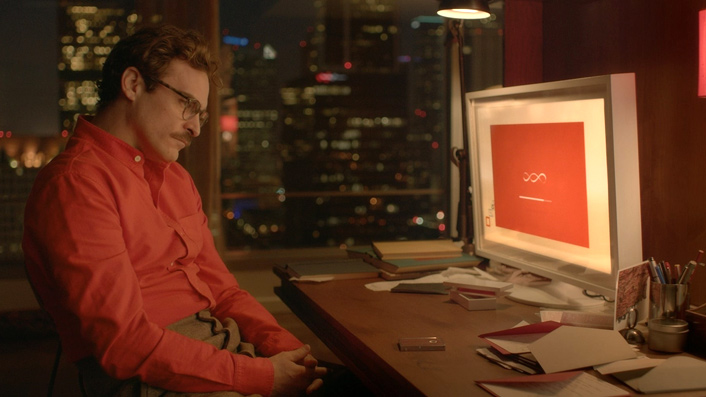 Where to watch
It would be very easy to let a man-falls-in-love-with-smartphone story slip into the realms of goofy comedy. But with terrific performances from Joaquin Phoenix and Scarlett Johansson, Spike Jonze directed his original Oscar-winning screenplay with a thoughtful grasp on AI technology and a knowing heart on the infinite possibilities of love.
"A winningly unique ROM-com boasting achingly human joy and melancholy." -STEVE NEWALL, FLICKS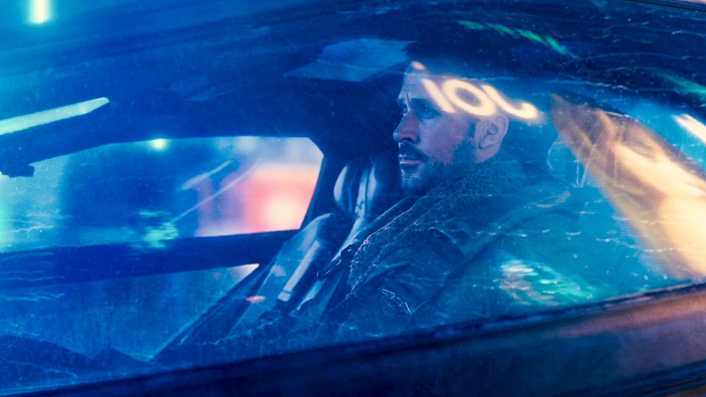 Where to watch
Blade Runner's so revered that this felt like one hell of a risk, but boy did Denis Villeneuve deliver with this follow-up to the all-time classic, set in an even more messed-up future. It looks absolutely incredible, makes the most out of Ryan Gosling's minimal acting style, and gets plenty out of teaming him up with Harrison Ford. Without giving too much away, even the ending is a suitably existential/emotional companion to Ridley Scott's. Right then, Villeneuve, bring on Dune.
"Honours its predecessor by using it as inspiration for a crop of new ideas. It's a bold, bleak dose of sci-fi miserabilism that occasionally reveals its beating human heart." -TONY STAMP, FLICKS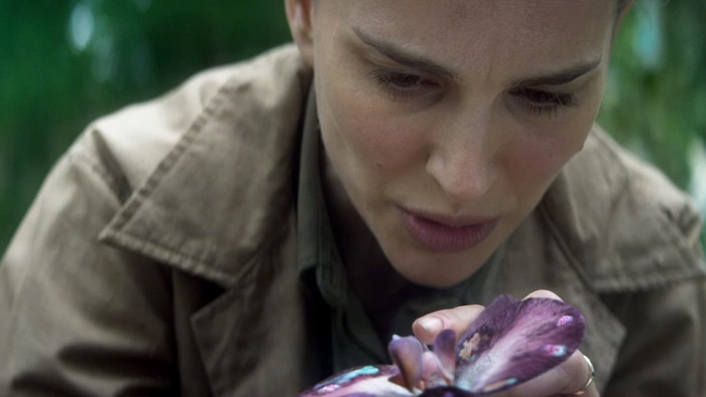 Where to watch
We were cruelly deprived of a cinema release for this sumptuous sci-fi, based on the first magnificent entry in Jeff Vandermeer's Southern Reach trilogy of novels—after producer David Ellison allegedly dismissed it as "too intellectual" and "too complicated" for commercial success. Maybe he was right, Annihilation gets pretty weird, but still wows with the visual representation of The Shimmer, a region mutating under alien influence. Mysterious and unsettling, punctuated with intense moments (The bear! The distorted score!), and performances to match, Alex Garland proved a deft hand at directing, again, with a hell of a lot more to conjure up than was on the original pages.
"Garland's nailed the eerie tone, helped by a cast serving up understated performances with often masked motivations" -STEVE NEWALL, FLICKS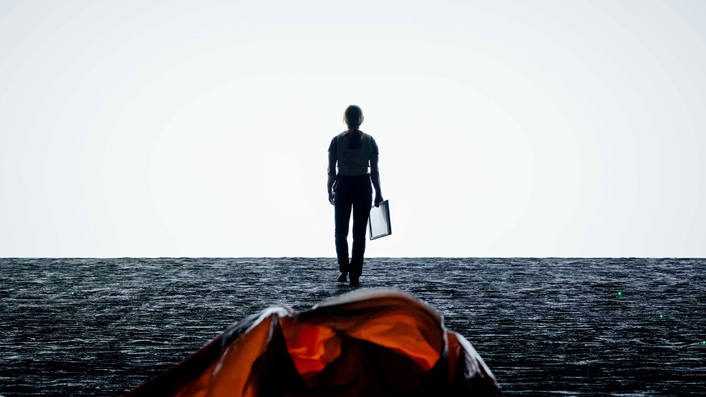 Where to watch
Prior to Blade Runner 2049, director Denis Villeneuve took charge of this Oscar-nominated "first encounter" sci-fi starring Amy Adams as a linguistics expert hired by the US government to communicate with one of a dozen alien spacecraft that suddenly appear all over Earth. Quietly astonishing in its ability to make letters and grammar compelling cinematic subjects, Arrival brilliantly uses its sci-fi setting to explore the limits of human language and the endless possibilities that lie beyond.
"Johan Johannsson's sonorous score is lovely; the performers spot on and the philosophical concerns deep enough to confuse Christopher Nolan." -MATT GLASBY, FLICKS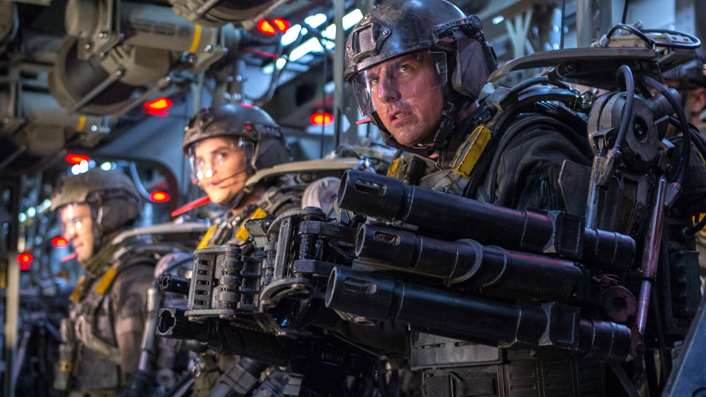 Where to watch
An unfortunate failure at the box office, this nutso combo of Groundhog Day and Independence Day was a hugely enjoyable blockbuster that never got its due. An on-form Tom Cruise stars as a total coward forced into a mech suit to help fight an alien invasion—only to relive the day after he dies. Co-starring a badass Emily Blunt, director Doug Liman gets a lot of great action sequences—and some mighty good gags—out of the premise.
"A tough, thrilling caper that's funny as well as fun, and remembers to stimulate viewers' brains as well as their eyes." -TONY STAMP, FLICKS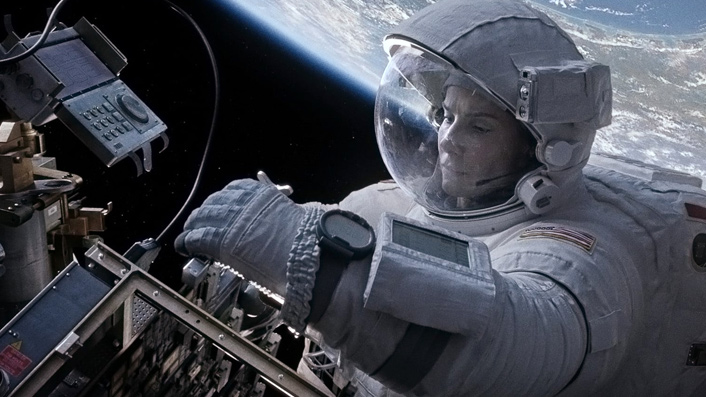 Where to watch
Sucking out the romanticism of astronaut life and replacing it with pure dread, director Alfonso Cuarón's taut survival thriller made space the ultimate monster. Opening with an incredible 12-minute unbroken shot, Emmanuel Lubezki's dazzling cinematography and Steven Price's dizzying score quickly made two things very clear: they would both get Oscars and this needed to be witnessed in a cinema. Sandra Bullock anchors the sustained suspense with an appropriately intense performance, and while the story might be simple, it perfectly served the ultimate goal of this lean experience—to deliver pure cinematic thrills.
"Gravity could have been a great thrill-ride, but thanks to Cuarón and Bullock it's a hell of a lot more, with a human element to match its many breath-taking and white-knuckle moments." -STEVE NEWALL, FLICKS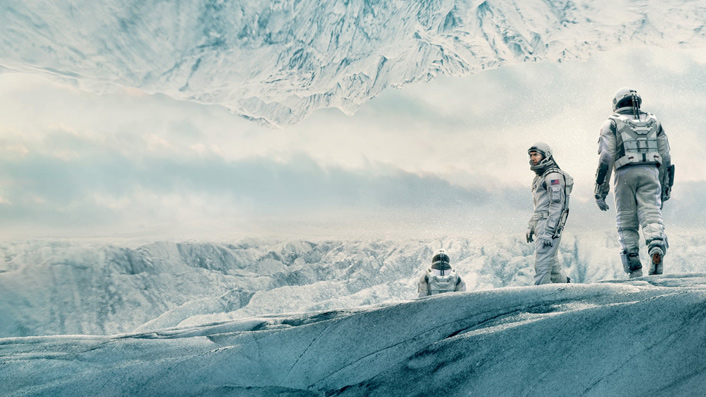 Where to watch
Christopher Nolan's space-traveling epic puts Matthew McConaughey and Anne Hathaway in a rocket to search for a new planet that could save humanity from their dying Earth. Powered by superb practical effects and the theories of physicist Kip Thorne, this visually spectacular voyage to the stars captured audiences by merging the fantastical with the plausible.
"If space travel, sci-fi and visual spectacle appeal, you can't look past this triumph of the imagination where the wondrous universe is the true star." -STEVE NEWALL, FLICKS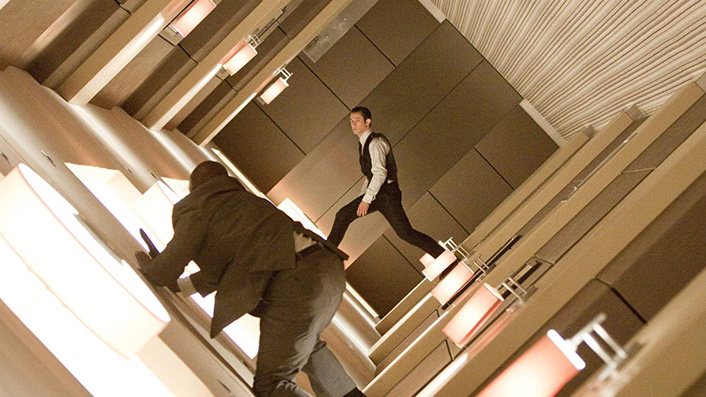 Where to watch
Nolan's trip to outer space is narrowly topped by Nolan's trippier trip inside the mind, with Leonardo DiCaprio as a specialist who enters and manoeuvres through other people's dreamscapes to steal ideas for high-paying clients. The turducken narrative plays with time and location with such compelling complexity, it's still meme-able to this day—just like that goddamn horn.
"From the opening frames it is a dizzying rollercoaster that relentlessly manipulates one's senses, intellect, and emotions, not letting up for some two and a half hours." -STEVE NEWALL, FLICKS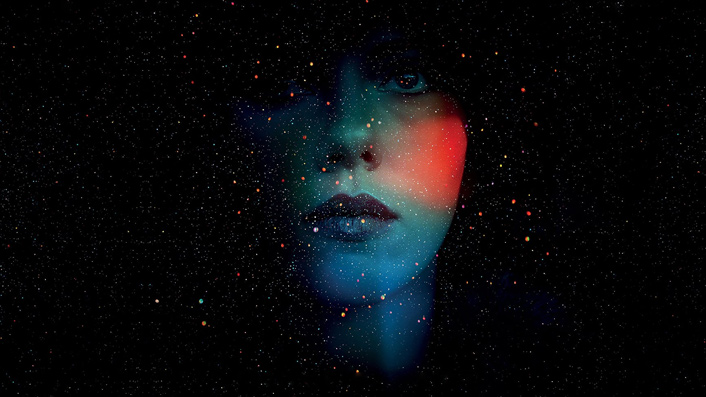 Where to watch
At the height of her Avengers fame, Scarlett Johansson took a radical departure from blockbusters to star in Jonathan Glazer's stark sci-fi as an alien seductress luring in lone Scottish men for unclear purposes. Those murky motives, Johansson's flawless otherworldly performance, Glazer's talents for constructing haunting imagery, and Mica Levi's sharpened score all work in tandem to deliver a far-out-there science fiction experience that does the title justice—this will get under your skin.
"Has a thoroughly alien vibe that makes me excited for the future of cinema and its untapped potential to give me feelings I have no words for." -AARON YAP, FLICKS