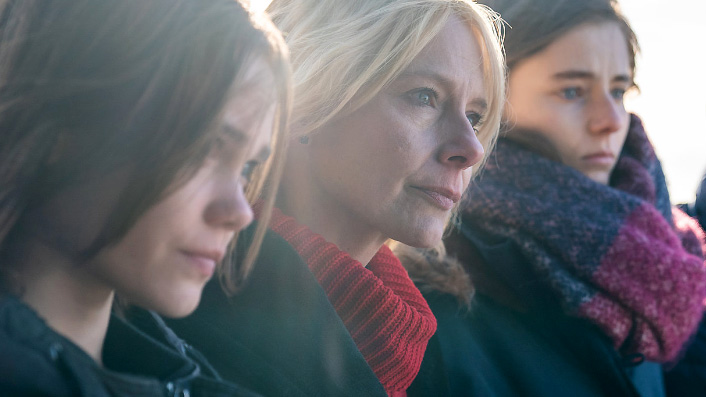 Powerful performances propel Netflix true crime drama Lost Girls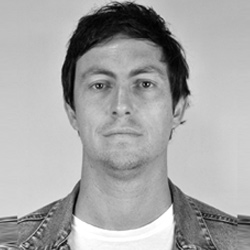 ---
Two-time Oscar-nominated documentarian Liz Garbus makes her narrative feature debut with true story murder mystery Lost Girls, starring Oscar nominee Amy Ryan (Gone Baby Gone) and streaming now on Netflix.
As Steve Newall writes, Ryan's powerful performance anchors the film, alongside some gut punches from Thomasin McKenzie (Jojo Rabbit).
What would Frances McDormand's Three Billboards character look like in a film that was less overwritten and with more emphasis on grounded emotion than Martin McDonagh's divisive effort? Probably something like Amy Ryan's captivating performance in Lost Girls.
Angry, determined and flawed, Mari (Ryan) is a solo mother already struggling to keep her family together when her oldest, semi-estranged daughter Shannan disappears in this film based on a real case. As the hours pass, and their concern grows, Mari and her teen daughters Sheere (Thomasin McKenzie, Jojo Rabbit) and Sarra (Oona Laurence, The Beguiled) are first faced with the realisation Shannan was a sex worker, and next that the cops don't really give a shit about her disappearance or possible murder.
See also
* All new movies and series on Netflix
* All new streaming movies and series
* The best dramas of the decade
That's not good enough for Mari, who embarks on a campaign for police attention, rattling their cages with a confrontational demeanour. That's not to demand answers in the first instance, but to start with the dismissive detectives abandoning their vile characterisation of writing Shannon off as just a missing hooker and getting them to treat her like a human being whose disappearance merits some empathy and interest.
Ryan's powerful performance has more facets than her just snapping "suck my dick" at recalcitrant cops. The struggle in her home life is evident, working dual jobs to support two kids, Sarra struggling with psychiatric issues and Sheere thinking about her college future. While the retorts (and sometimes laughter) Mari receives from the police department don't seem to sting, McKenzie's turn as Sheere packs some gut punches as she's revealed to be providing as much emotional glue to hold the family of women together as her mother, maybe more so. Not prone to the same anger as Mari, Sheere's softly-spoken manner isn't mistakable for meekness thanks to McKenzie's portrayal.
Sign up for Flicks updates
Something's missing in the Gilbert family (and we're not talking a father). As murdered bodies are found—who, like Shannan, were sex workers using Craigslist to meet clients—Sherre pushes for emotional connection with their families. A wider group of women, who offer the support and friendship not abundant in the Gilbert household.
This all serves as solid emotional foundation as the question of what happened to Shannan is explored, a trail that keeps bringing Mari into contact with male privilege that's equal parts gross, mocking, obstructive and threatening—all epitomised by the prime suspect who emerges.
Lost Girls works just fine as a not-overegged drama and also true-crime tale. Even if the mystery isn't powered by jaw-dropping moments, there's always Amy Ryan's Mari. Swearing, yelling, chain-smoking and fixated on what she thinks her family needs most, not seeing how her actions isolate and impact them, the character convinces and compels at the centre of this sad tale.